Michael Hrankowski
---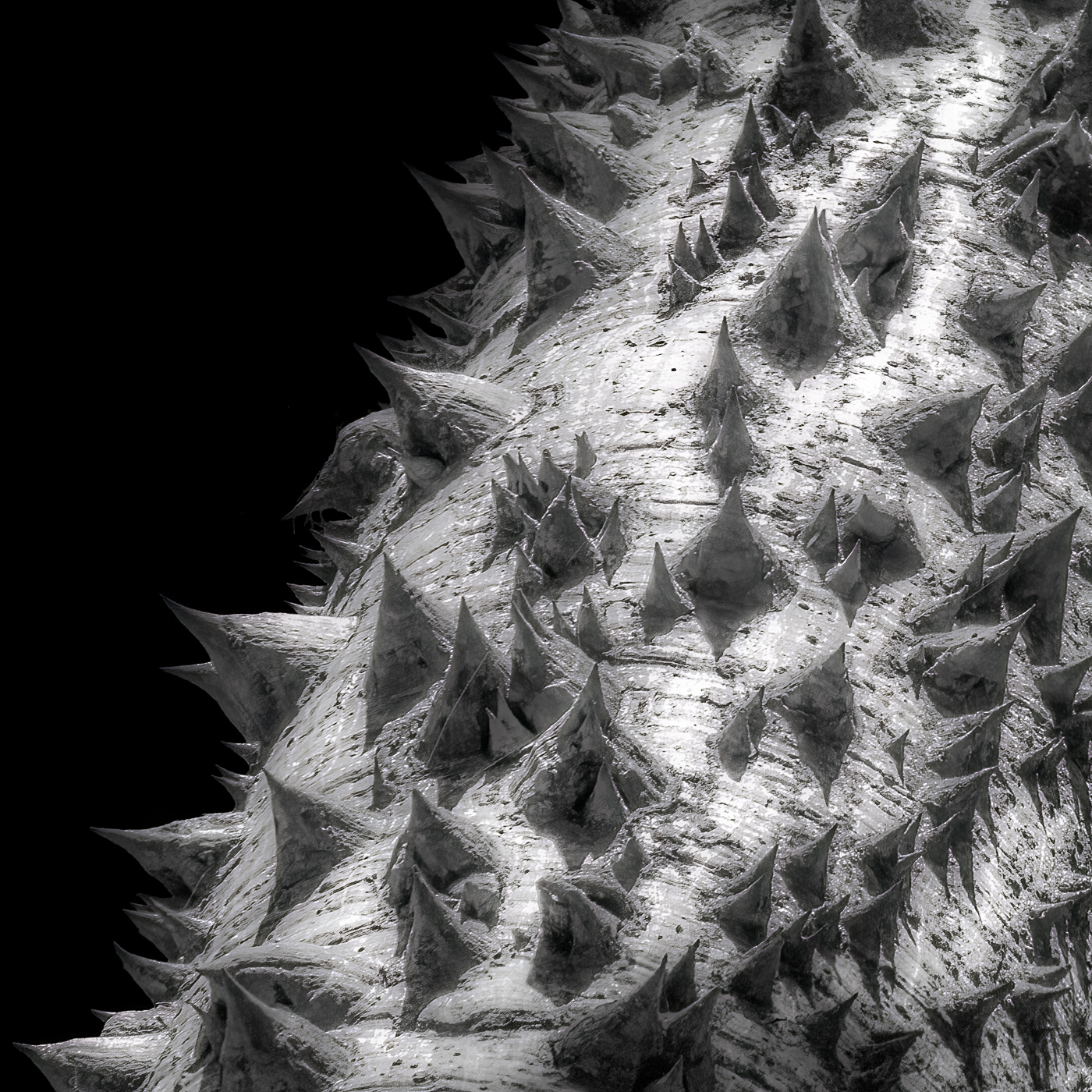 January 2022 - A Thorny Situation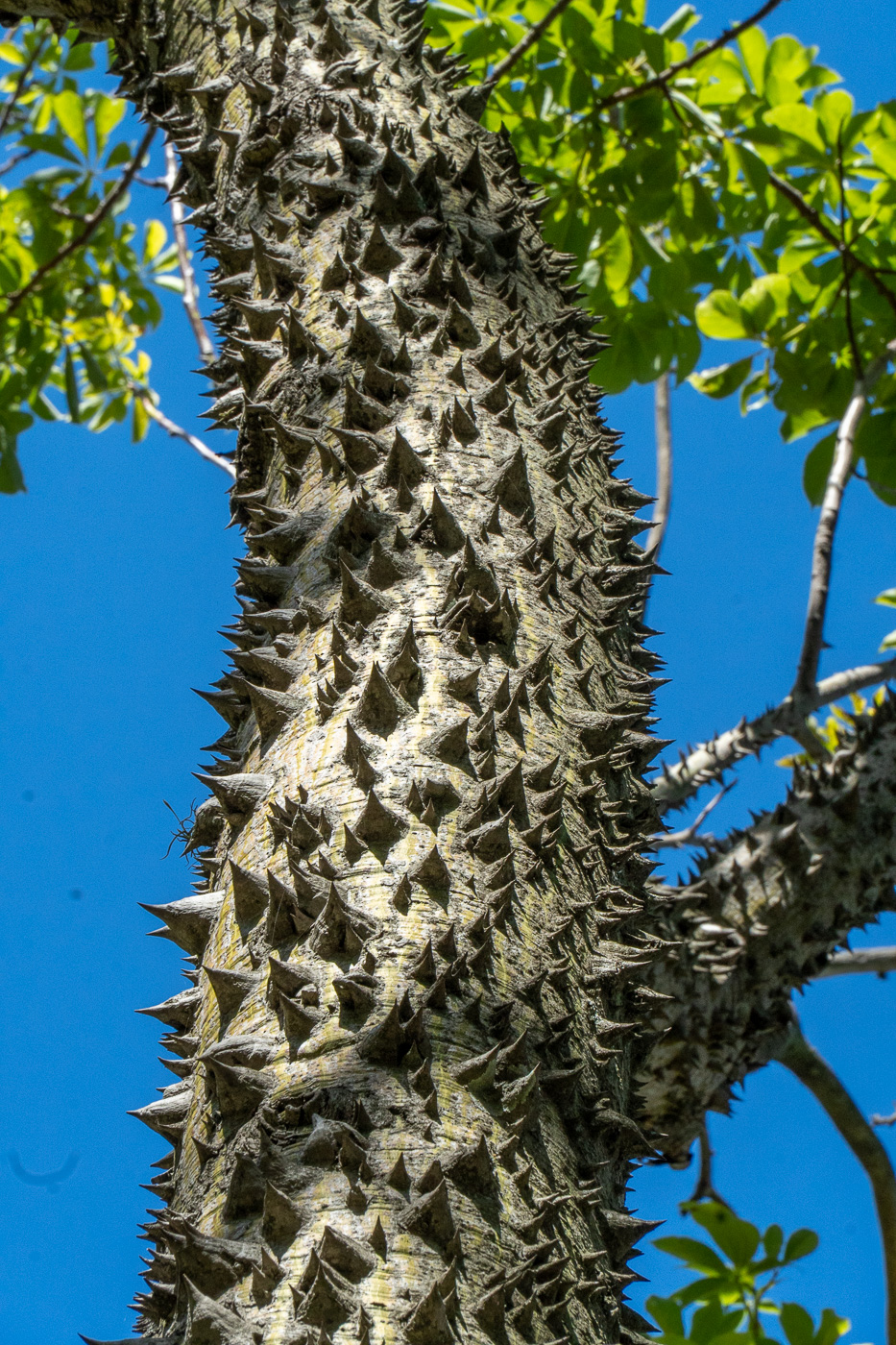 Original
About the Image(s)
1/500 sec; f/18; ISO 1250
18-135 shot at 135mm (205mm FFE)

While walking in one of the many parks in Buenos Aires, I caught the sun shining on this thorny branch. Image was cropped to enhance the composition. DeNoise AI applied and some sharpening added. Mono conversion was handled all in Lightroom.
---
15 comments posted
---
---
---

Linda M Medine
To me, this looks like an abstract image. I really like this image. I really like the tones and the texture. It is sharp, and exposure good. It looks like this could have been taken on the moon or from an airplane looking down on a mountainous landscape. So, to me this could be a good storytelling image. Keep looking around and spotting more beautiful images. &nbsp Posted: 01/10/2022 20:28:13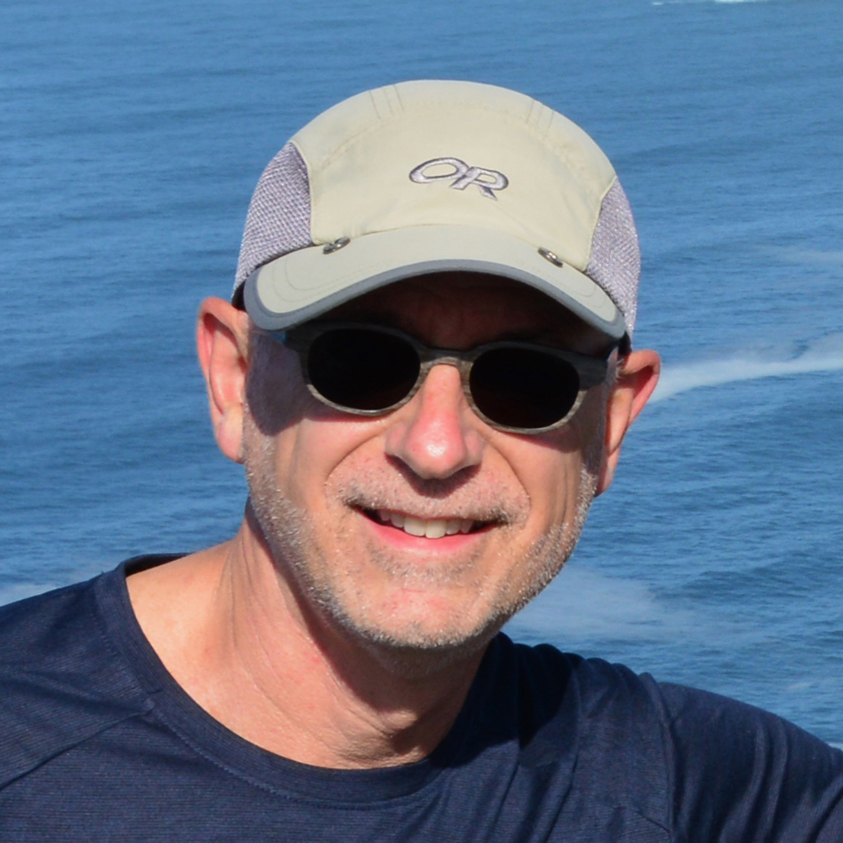 Michael Hrankowski
Linda, thank you for your comments. I keep reading about photographers who can immediately pre-visualize their final result even before they take the shot. I can't always (read: most of the time) do that. When I saw the branch, I had only a vague idea of what I might want to do with it. Once I get an image into LR with basic adjustments, I tend to just play around with it until a particular look makes my brain go BINGO! &nbsp Posted: 01/11/2022 05:17:31
---
---
---
Peter Elliston
Michael, this certainly works better as in mono as it adds a whole different story to the subject. It certainly does have an other-worldly feel. The only thing I would suggest is that you consider that left side black triangle. Although it kind of helps the composition, it is also dead space. That might be inevitable and the viewer just has to go with it but for me it takes away from the main trunk of the tree, imposing though that is. Could you consider a different selection, still utilising a crop but to include a little of the right hand sprouting branch so as to include more of the tree in the frame? &nbsp Posted: 01/11/2022 07:51:03
---
---
---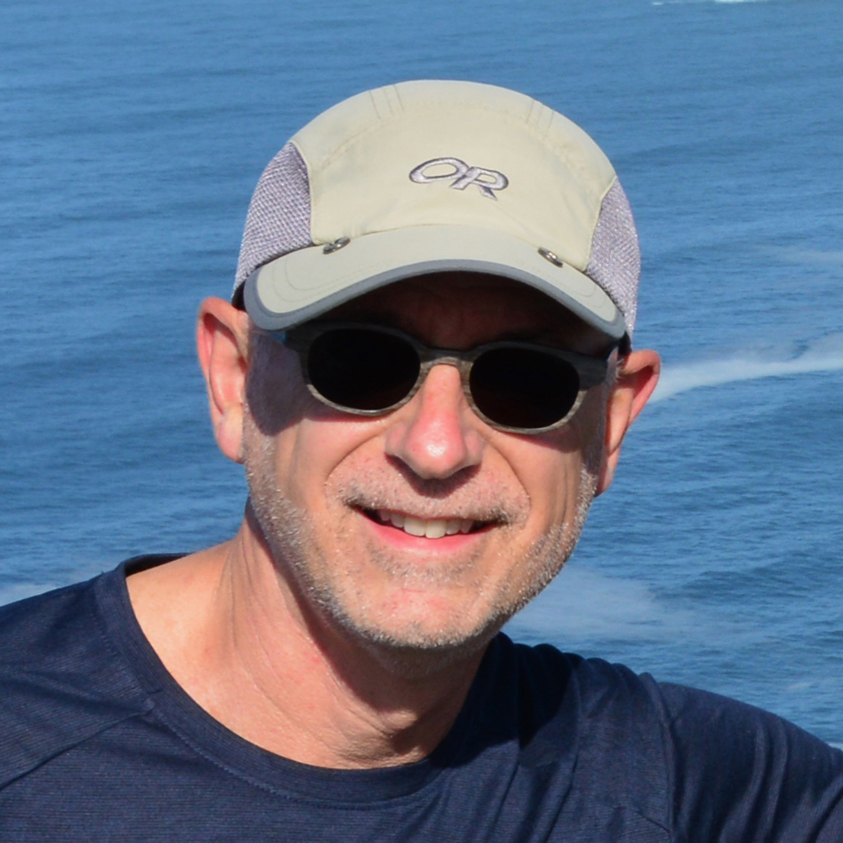 Michael Hrankowski
Peter, thanks for your comments. My composition was intentional. I see what you mean though, about the "excess" negative space, but I think what might be throwing off your eye is maybe my black background is indistinguishable from the black background of the PSA site? My crop is 1:1 ratio and I intentionally rotated the tree trunk to give a diagonal leading line from bottom left to upper right. &nbsp Posted: 01/11/2022 08:13:51
---
---
---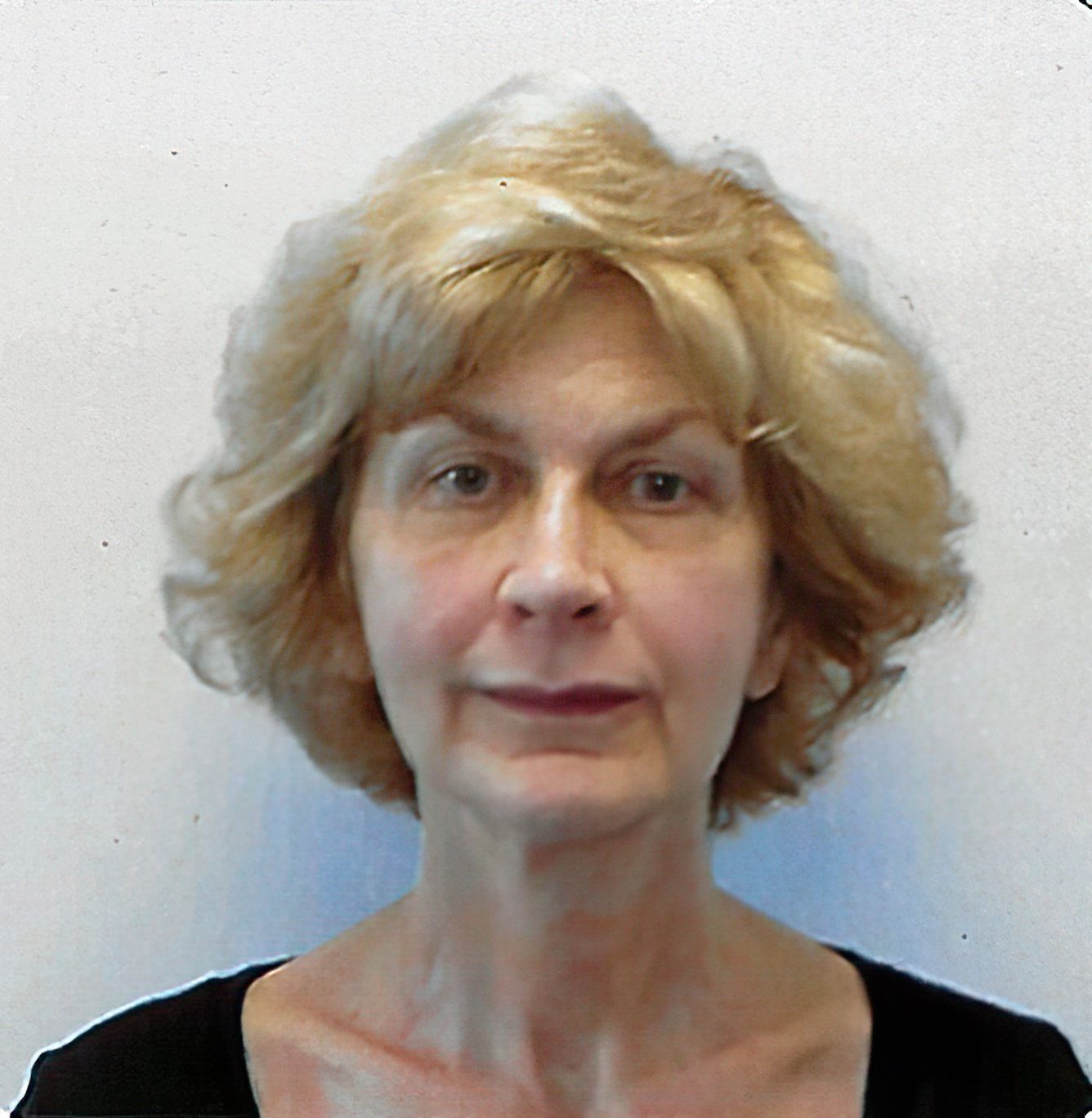 Barbara Asacker
Hi Michael,
Great texture and sharpness throughout. You captured the shadows and light on the thorny branch nicely. I agree with Linda that it is an abstract image. One suggestion might be to add a
thin stroke around your image to frame it. Well done. &nbsp Posted: 01/11/2022 09:23:41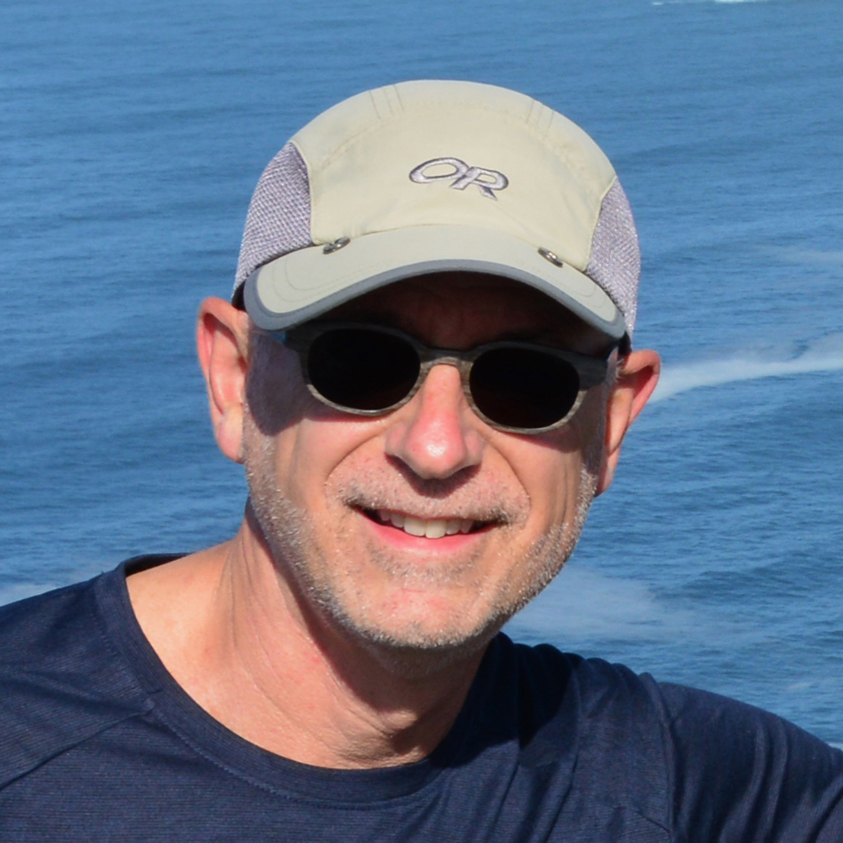 Michael Hrankowski
Thanks, Barbara. Yes, after Peter's comment I realized the black background of the new PSA Digital site blends with the black negative space in my image and therefore does not represent my crop accurately. Since I edited entirely in Lightroom, do you know a way to add a stroke to an image from within Lightroom without having to take it into a secondary editing app like Silver EFEX? &nbsp Posted: 01/13/2022 04:20:16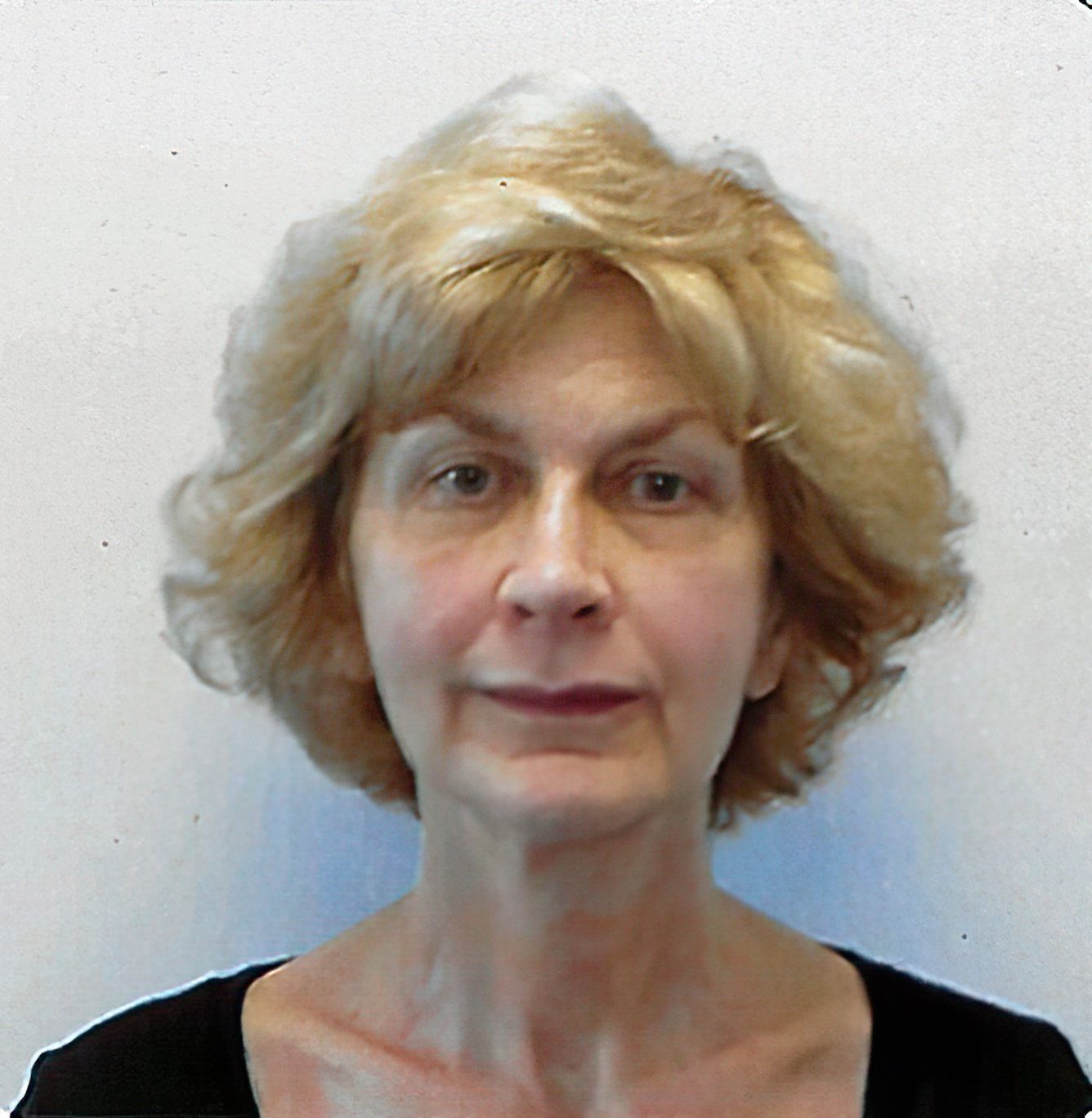 Barbara Asacker
Yes Michael. I use Lightroom and Photoshop. The following edits are available in Photoshop. You can use Lightroom and then edit further in Photoshop.
These edits are in Photoshop.
1. First, resize image to desired size
2. SELECT, All,
3. EDIT, STROKE
4. When box pops up choose
a. choose width (1px is thin)
b. choose color (click to change)
c. location (inside) my choice
d. blending mode (normal)
e. opacity (100%)
5. Hit OK
These are the settings I use and seem to work well. Hope it helps.
&nbsp Posted: 01/13/2022 09:41:50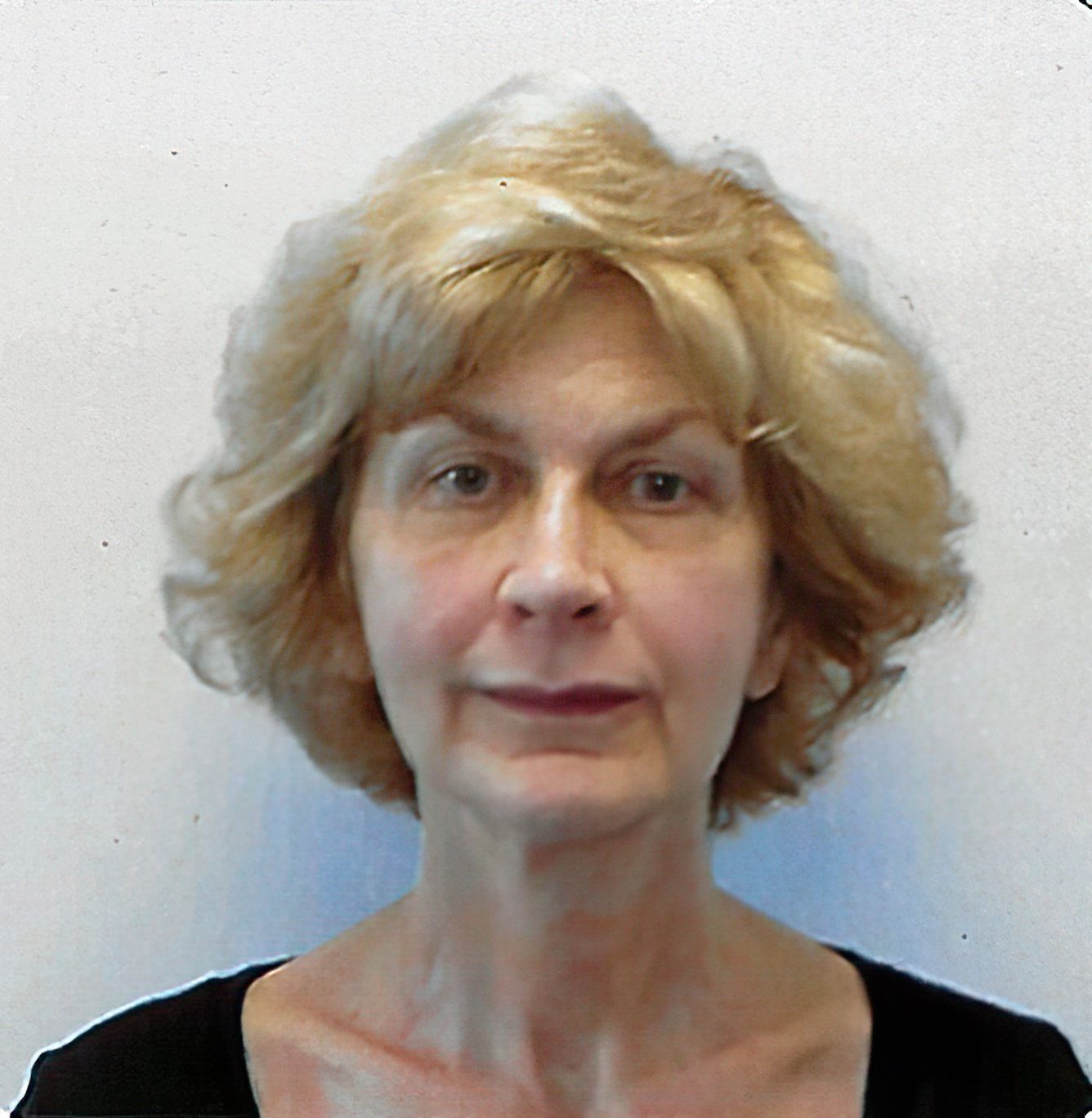 Barbara Asacker
Important.
When you are done in Photoshop, Hit the "X", then "yes" to save, you will then be taken back into Lightroom. Then export your image from Lightroom. Let me know how it works for you. &nbsp Posted: 01/13/2022 09:56:57
---
---
---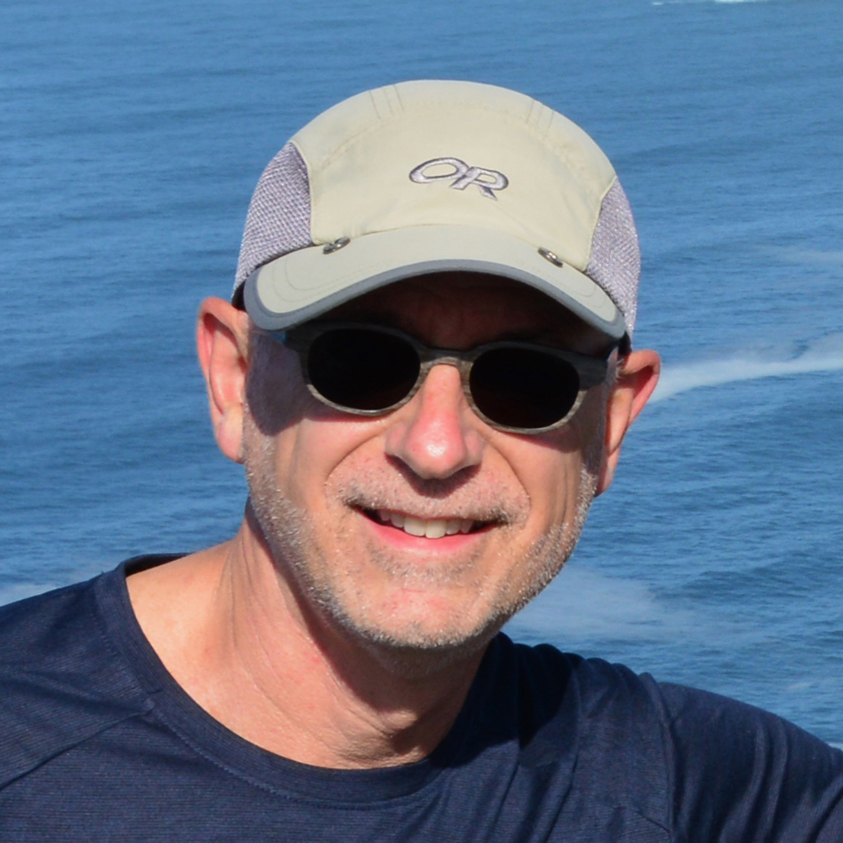 Michael Hrankowski
Peter, thanks for your comments. My composition was intentional. I see what you mean though, about the "excess" negative space, but I think what might be throwing off your eye is maybe my black background is indistinguishable from the black background of the PSA site? My crop is 1:1 ratio and I intentionally rotated the tree trunk to give a diagonal leading line from bottom left to upper right. &nbsp Posted: 01/11/2022 15:42:50
Gerard Blair
Michael - before reading the comments I had already been playing with rotations and had decided to suggest 90 degrees clockwise. To my eyes it gives a more abrupt, dramatic start and with that I hardy notice the negative space as such (by which I mean if acts now as emphasis rather than as feature). &nbsp Posted: 01/12/2022 13:31:04
---
---
---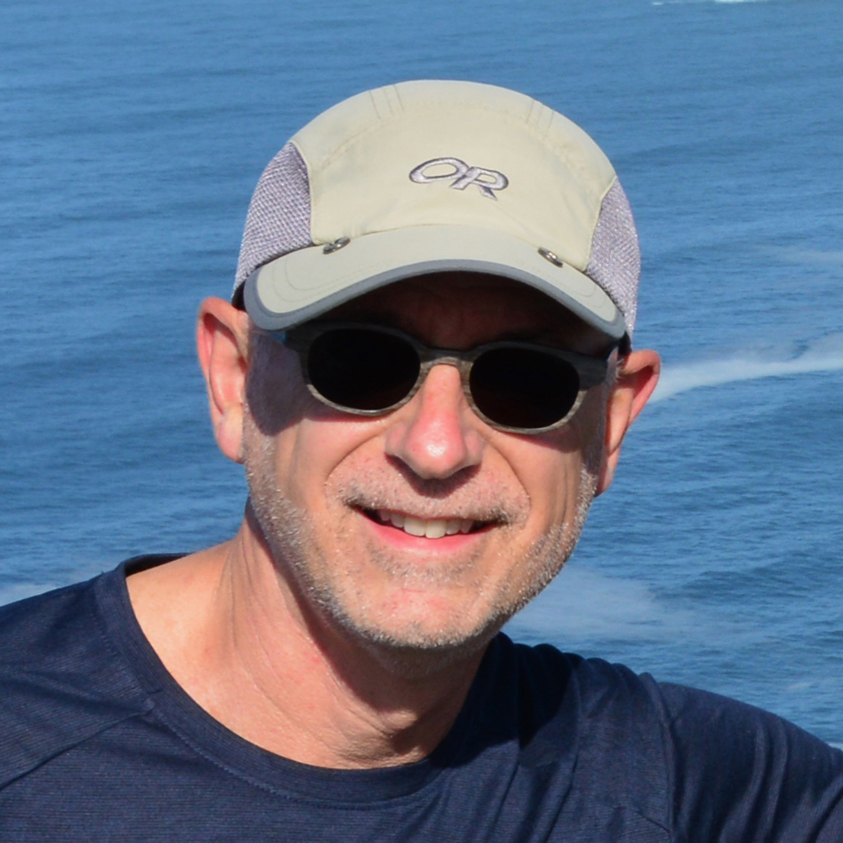 Michael Hrankowski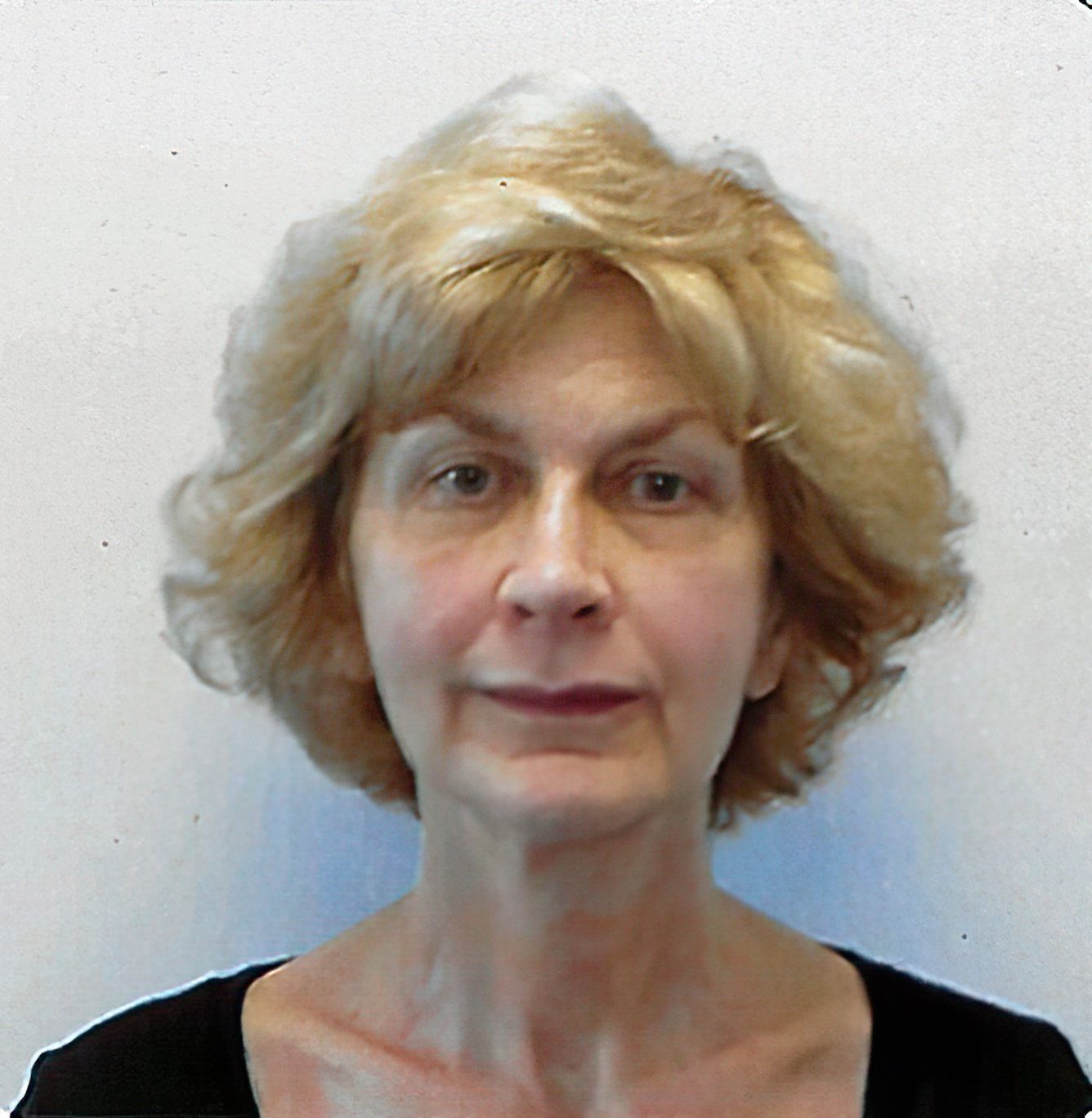 Barbara Asacker
I like it. It defines your image. &nbsp Posted: 01/13/2022 09:03:51
---
---
---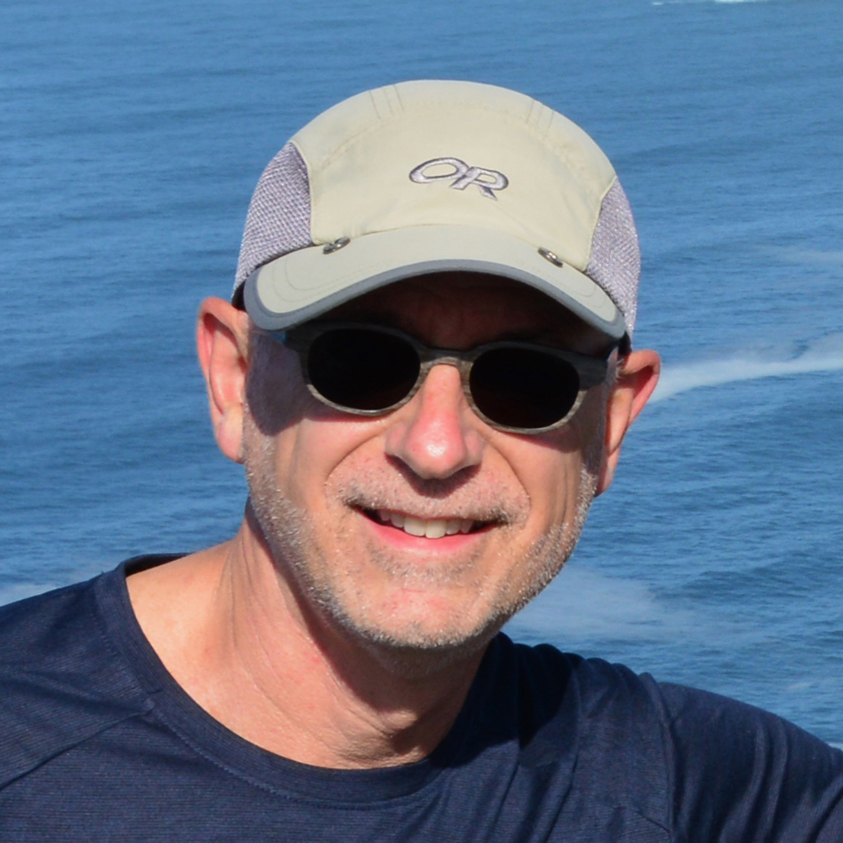 Michael Hrankowski
Gerard Blair
I do prefer your first to your second , but I still prefer your first if I turn the computer clockwise resulting in a descending edge. - thus the large edge punches me immediately which echos the aggression of the thorns &nbsp Posted: 01/17/2022 07:30:03
---
---
---
Randy Andre
Great image, a definite other worldly feel to it. I don't think I would have seen this as part of a branch without the original. I also thin it shows better with the thin white border. Being an older trekkie (star trek fan from the 60's) I can easily see Captain Kirk and Spock fighting off their alien nemesis. A lot of stories in this image. Thanks! &nbsp Posted: 01/14/2022 09:02:45
---
---
---
Please log in to post a comment