Linda M Medine
---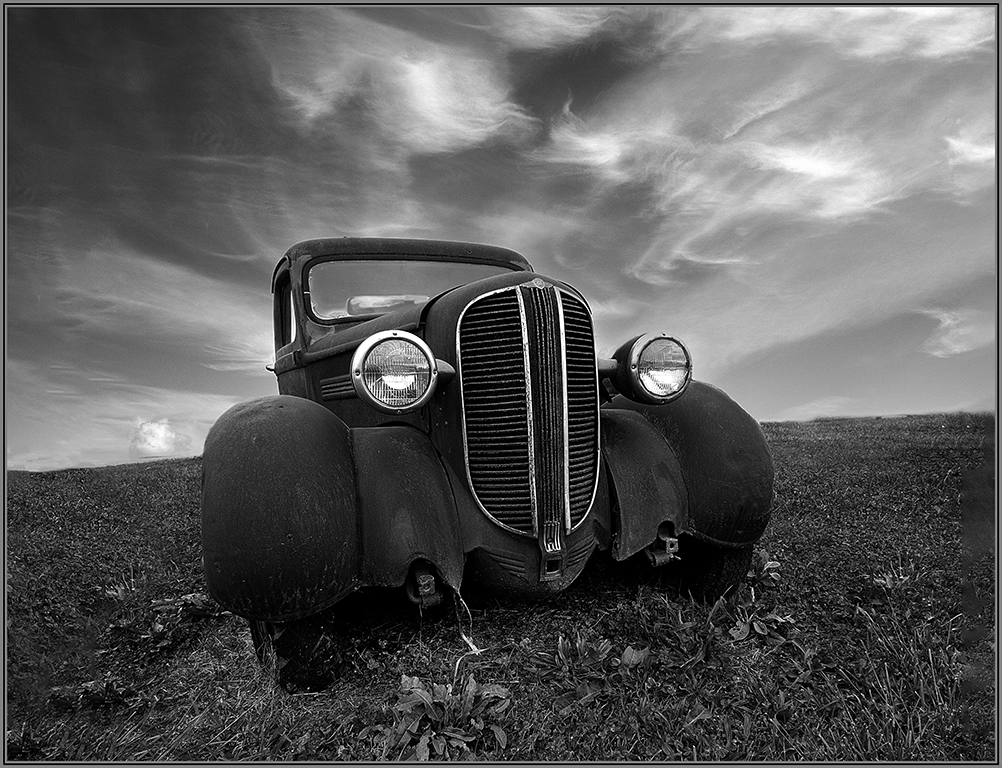 October 2021 - Stromy Car
Original
About the Image(s)
This image was taken on April 23, 2021 going to Gatlinburg TN coming from Brevard, NC. The area look like a very small ghost town. There had old cars, old stores, old furniture etc. Stop for a while and got some very interesting images. I love the old cars with the pretty curves and lines.

Used a Nikon D500, with wide angle lens (Tokina 11-16, F.28) really enjoy using this lens. I used photoshop to remove all the distraction in the background and I use a sky replacement.
I also used a small black brush to accent some of the lines and curves.

---
5 comments posted
---
---
---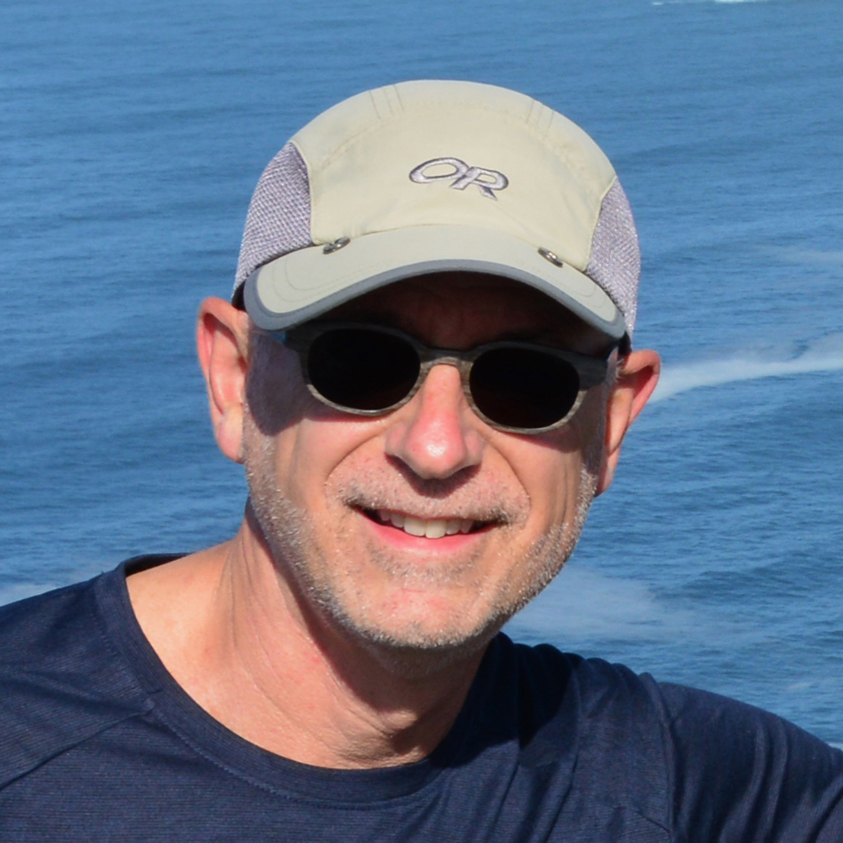 Michael Hrankowski
Hi Linda. I love old trucks as subject matter and I love your image! I think your lens choice was excellent as was your camera angle. Both serve to accentuate the subject in a very appealing way. Your sky replacement cements the mood and completes the image very well. It appears to me you made extensive use of the Clone Stamp tool in your edit. When I look closely I see several areas in the image where there are repeating patterns. This is particularly apparent in the far right edge and along the top right side of the grass and it draws my eye away from the subject. When cloning you might try changing your sample point more frequently for a more natural look. I enjoyed your image. &nbsp Posted: 10/03/2021 16:47:50
---
---
---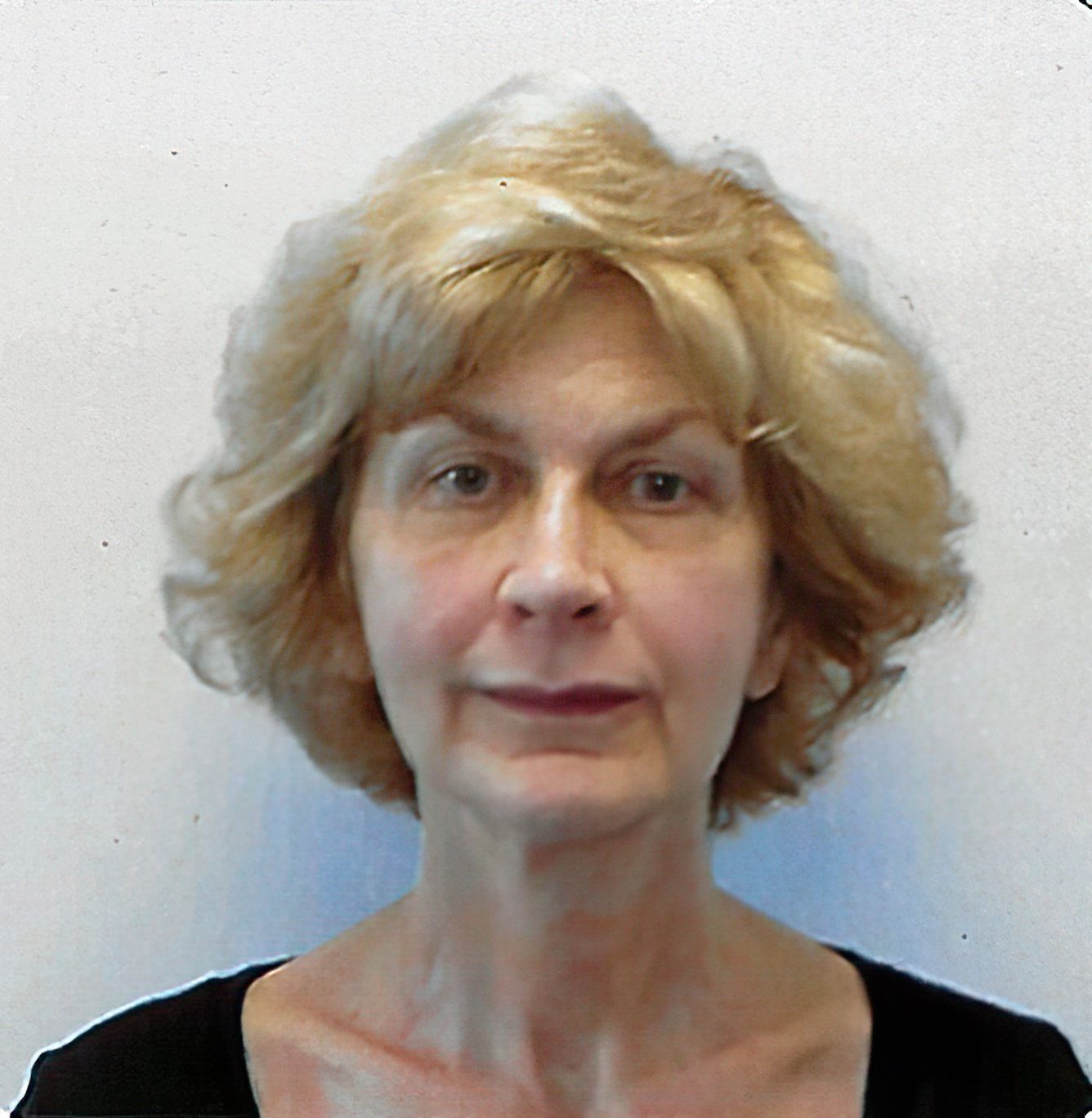 Barbara Asacker
Hi Linda,
Your perspective of the old car created a strong image. Well exposed with sharp details. The sky is complementary. Nicely done as always. &nbsp Posted: 10/04/2021 12:51:51
---
---
---
Peter Elliston
Linda, I really like this and the choice of mono works very well. The sky replacement works OK except I think for the windscreen where I don't think you now get the impression of glass. I also find the small cloud to the left a little odd and would suggest you remove it. The edge at the top of the hill just needs a little tidying up especially on the right. But you have given this car a new lease of life! &nbsp Posted: 10/05/2021 12:13:23
---
---
---
Randy Andre
Nice image and I can certainly conjure up some great stories from this (e.g. Bonnie and Clyde). I also like old cars with their curves. The right edge of the right fender needs some additional cleanup, the sky replacement looks good to me. Good job. &nbsp Posted: 10/09/2021 04:07:06
---
---
---
Gerard Blair
Linda - I think that the use of a low viewpoint and a wide angle lens were inspired and produced a great image. I also like the selection of sky for the replacement since it looks frenetic to me which adds to the almost ominous impression I get from the car. Actually I like the car so much, I think it deserves more of the picture. &nbsp
Posted: 10/11/2021 15:32:28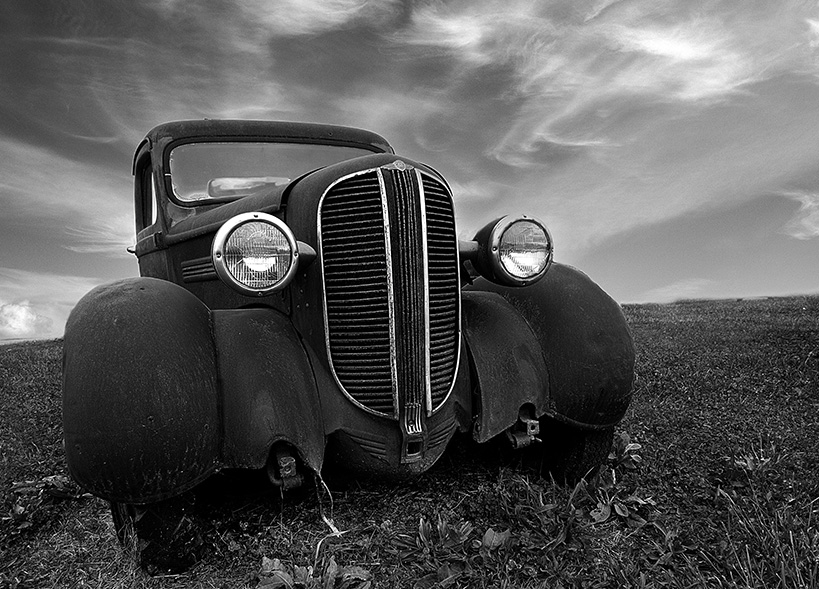 ---
---
---
Please log in to post a comment