Barbara Asacker
---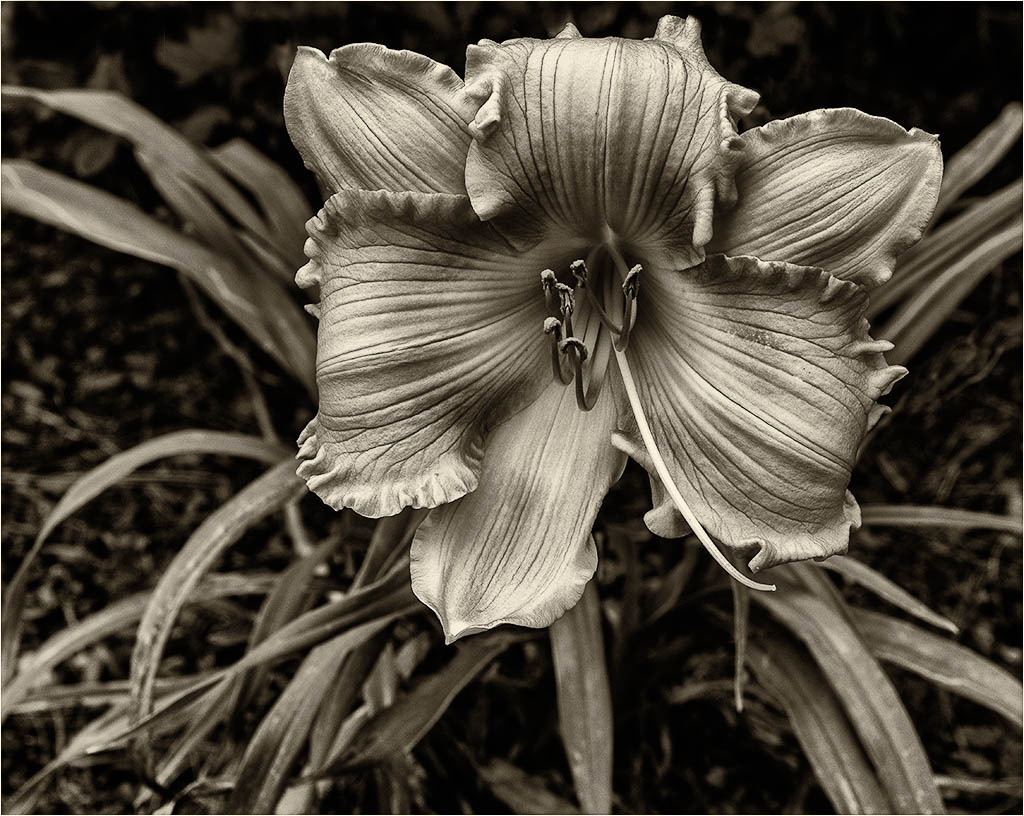 September 2021 - Last Bloom
Original
About the Image(s)
Equipment and Settings: Nikon D500; 52mm focal length; f/11; 1/200 second; ISO 500

I was surprised to see a daylily bloom on my plant recently. I thought its' blooming days were over for the season. There were textures and contrasting tones in the image that I thought may work well in monochrome. The image was cropped, sharpened, and rotated horizontally in Photoshop. I applied A Nik Silver Effex filter selecting a Sepia tone for softer look.
---
6 comments posted
---
---
---
Randy Andre
It is grand looking flower, the texture and detail of the flower combined with the gentle bokeh of the flower's leaf structure which then leads to the remaining background which is nicely blurred. Just curious was this illuminated with just the sun or was some fill flash or reflector used? Looks great! &nbsp Posted: 09/01/2021 02:49:50
---
---
---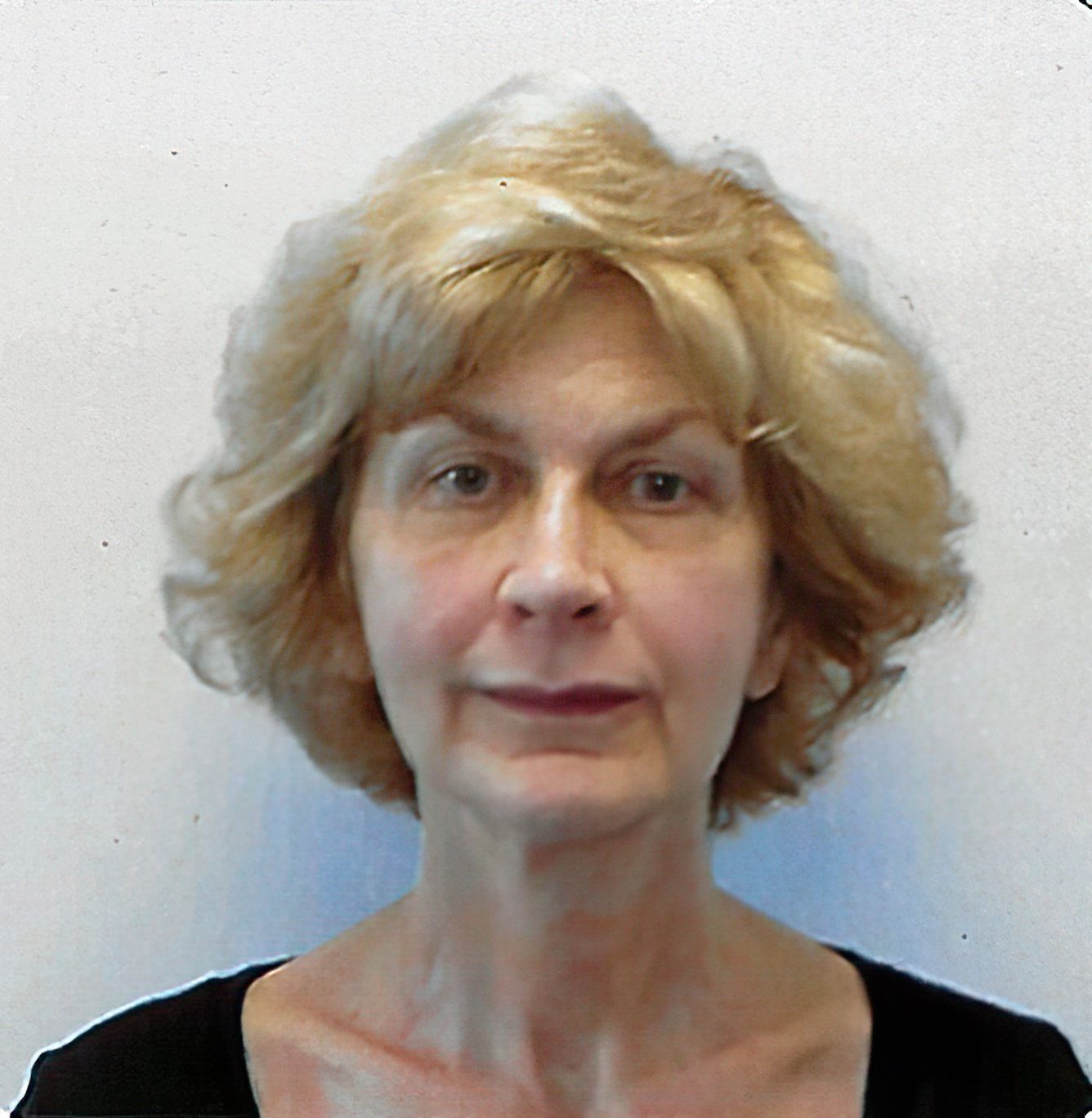 Barbara Asacker
Hi Randy,
Thank you. It was shot outside on a cloudy day. No fill flash or reflector was used. I took advantage of the natural light diffused by the clouds.
&nbsp Posted: 09/01/2021 08:42:57
---
---
---
Gerard Blair
Barbara - I think the texture and focus/detail are lovely, and the subject is really worth the taking.
I too love to take flowers and birds in my garden - and when I present them I am often told that the background is distracting. I am not sure I always agree but I have taken to either putting a card behind the subject, or using select->subject in photoshop to isolate the image using that selection (with a little tidy-up) to form a mask for an adjustment layer. Your flower works well for that - some do not. And I sometimes ignore these comments entirely :-)
Below is an extreme example of isolation - but there are always sliders to allow one to blend layers and hence to moderate the effect.
&nbsp
Posted: 09/05/2021 12:36:00
---
---
---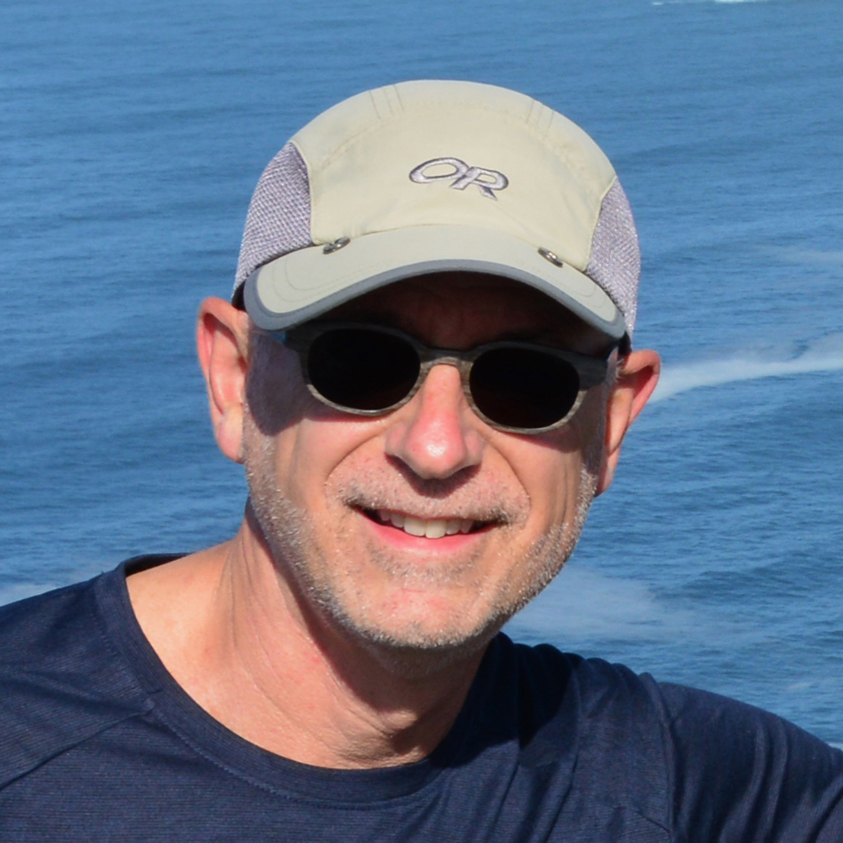 Michael Hrankowski
Barbara, I think you've captured a really lovely flower portrait here. Taking away the color allows me to focus on the intricate lines and texture of the flower and I find that very pleasing. The flower is exposed well and is in sharp focus. I find the foliage slightly distracting and I think the image could be improved by deemphasizing it (rather than completely eliminating it) - perhaps by using a color range mask prior to the B&W conversion? Your sepia toning gives the image a warmer feel which suits the flower well. Nicely done. &nbsp Posted: 09/05/2021 18:29:54
---
---
---
Peter Elliston
Barbara
When I see mono images of flowers the first thing I think is 'why do that?' Surely it's better to see the full glory of the flower with all it's colours and delicate shades. But then when I look at your image, I can see that is a pointless thing to consider. Your version in a sepia mono is equally a thing of beauty and gives the flower another life. There is a physicality to the treatment you have applied and it is pin sharp. I don't mind the background because it provides extra context for the flower. Good work. &nbsp Posted: 09/07/2021 11:28:04
---
---
---

Linda M Medine
---
---
---
Please log in to post a comment