Barbara Asacker
---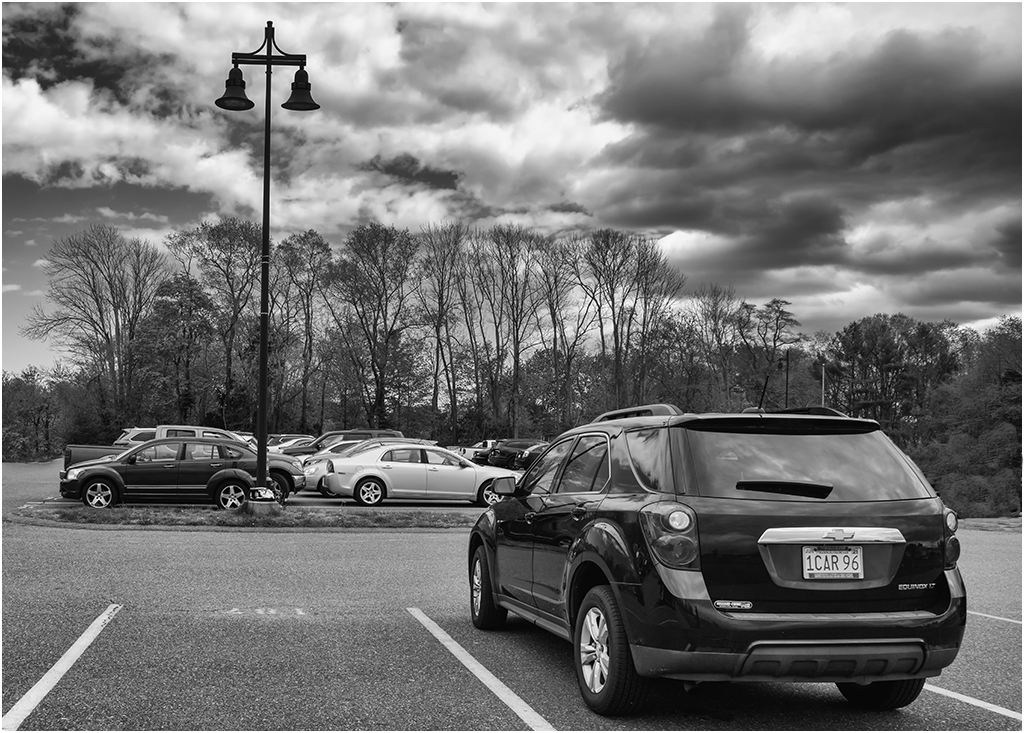 July 2021 - Just a Parking Lot
Original
About the Image(s)
Equipment: Nikon D850, 24-120 lens
Settings: f/9; 1/640 second; ISO 160; 24mm focal length

During an afternoon walk the sky attracted my attention. So I composed a shot using the parked cars as part of the story. I thought there may be good contrasting tones with the cars and black pavement. I processed the image in ACR and PSE. I cropped, cloned out car on right, and sharpened it. Then I applied a filter from the Nik Silver Efex Collection. Do you think there is too much in the image? Suggestions?
---
12 comments posted
---
---
---
Gerard Blair
A quick comment for now _ I think you were very lucky (or was it design) in the number plate of the car: 1CAR96 stood in isolation overlooking (over-lording?) the crowd. &nbsp Posted: 07/02/2021 14:03:02
---
---
---

Linda M Medine
You did a great job in the contrast with the Black to White. I feel like this is two images in one. I like the image at the top the dramatic clouds with the trees with no leaves on them. Then the cars in the parking lot with all their different shapes and different Colors. &nbsp Posted: 07/06/2021 20:34:25
---
---
---
Peter Elliston
The mono version works well with this. Although you've titled it 'Just a parking lot' it is far from ordinary as the dramatic sky adds impact. Your crop of the original works well. The only thing that bugs me is that lamppost which is not vertical - probably how it was, so it's matter of taste to correct it. &nbsp Posted: 07/07/2021 03:20:33
---
---
---
Randy Andre
The mono version looks a little sinister with the dark clouds and the car ready to go. Cropping out the cars on the left definitely focuses the attention. The overall photo looks like it tilts to the right a little to me but it may just be the parking lot. The dark clouds moving in make this shot dramatic. &nbsp Posted: 07/07/2021 11:24:34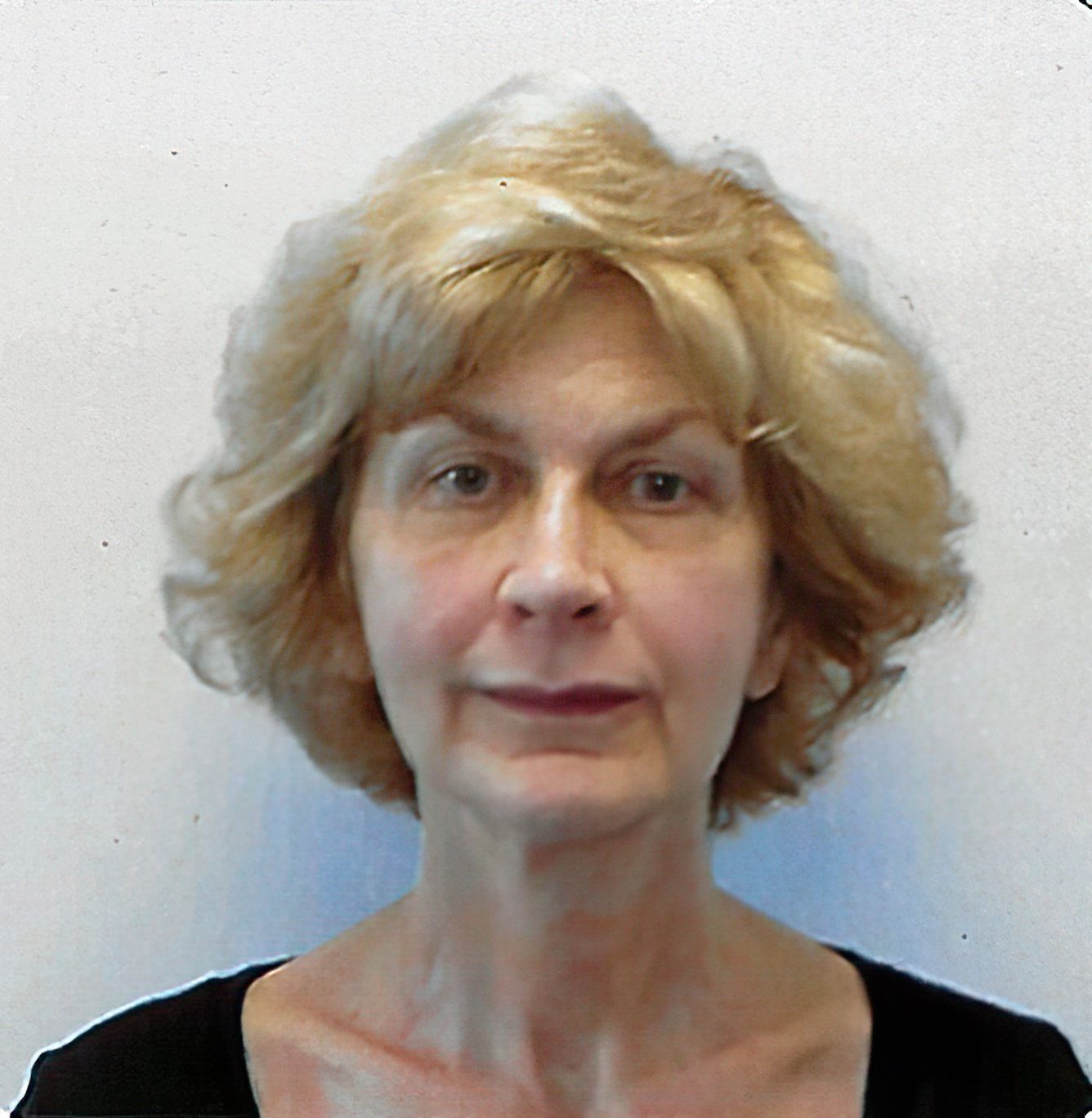 Barbara Asacker
I didn't notice it was tilted. Thanks to you and Peter for your sharp eyes. I straightened it. &nbsp Posted: 07/07/2021 12:55:03
---
---
---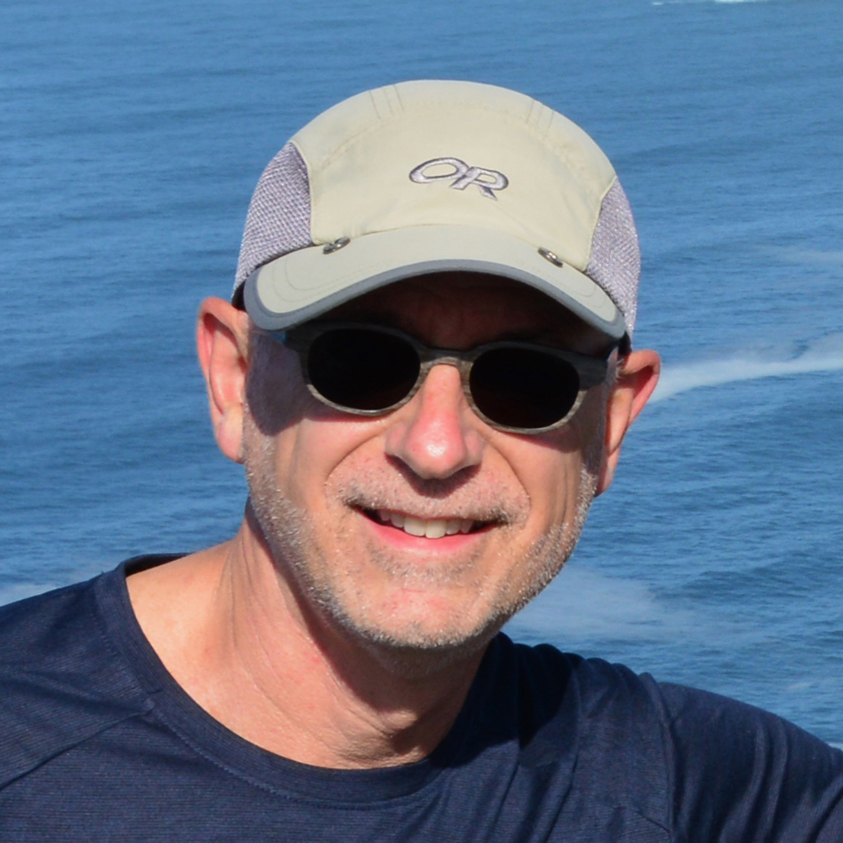 Michael Hrankowski
Barbara, I think you just created a new off-shoot of Street Photography - - Parking Lot Photography! I like your editing choices, particularly the way you handled the sky and clouds. Very dramatic. I agree with the others about the lamp post.. but oddly, in the original it looks straight. &nbsp Posted: 07/07/2021 13:43:06
---
---
---
Gerard Blair
Barbara,
I agree with Randy that the image looks sinister, and would go further by saying that I think that for me its success depends upon this sense of menace that the 1CAR exudes.
On the subject of flipping: I was thinking about what if the 1CAR was on the left. This would draw us into the picture and lead us off into the cluster of cars ... and I think that would be gentle and placid and dull. The dominance of the 1CAR is for me dependent upon it blocking our eye, asserting itself in the image. Even flipping just the clouds would reduce the intensity because in your image the dark foreboding, storm cloud hangs over the 1CAR (where it should be).
The cropping near the center of a wide-angled image seems to me to add distortion to the remaining side, no longer balanced by the same on the other side: in this image I think that plays into the narrative (does the backend of the 1CAR seem larger on its right rather than its left?) because it hints at the grotesque (in a good way :-) ).
Now I do realize that this analysis depends upon the narrative I have constructed - but it is this interpretation that gives me enjoyment and is why I like this image so much.
&nbsp Posted: 07/08/2021 08:31:34
Gerard Blair
The one suggestion I would offer is that I might have dodged a little to darken the tree tops over the groups of cars. A little extra contrast in the middle of the image might I think strengthen it. &nbsp Posted: 07/08/2021 08:38:14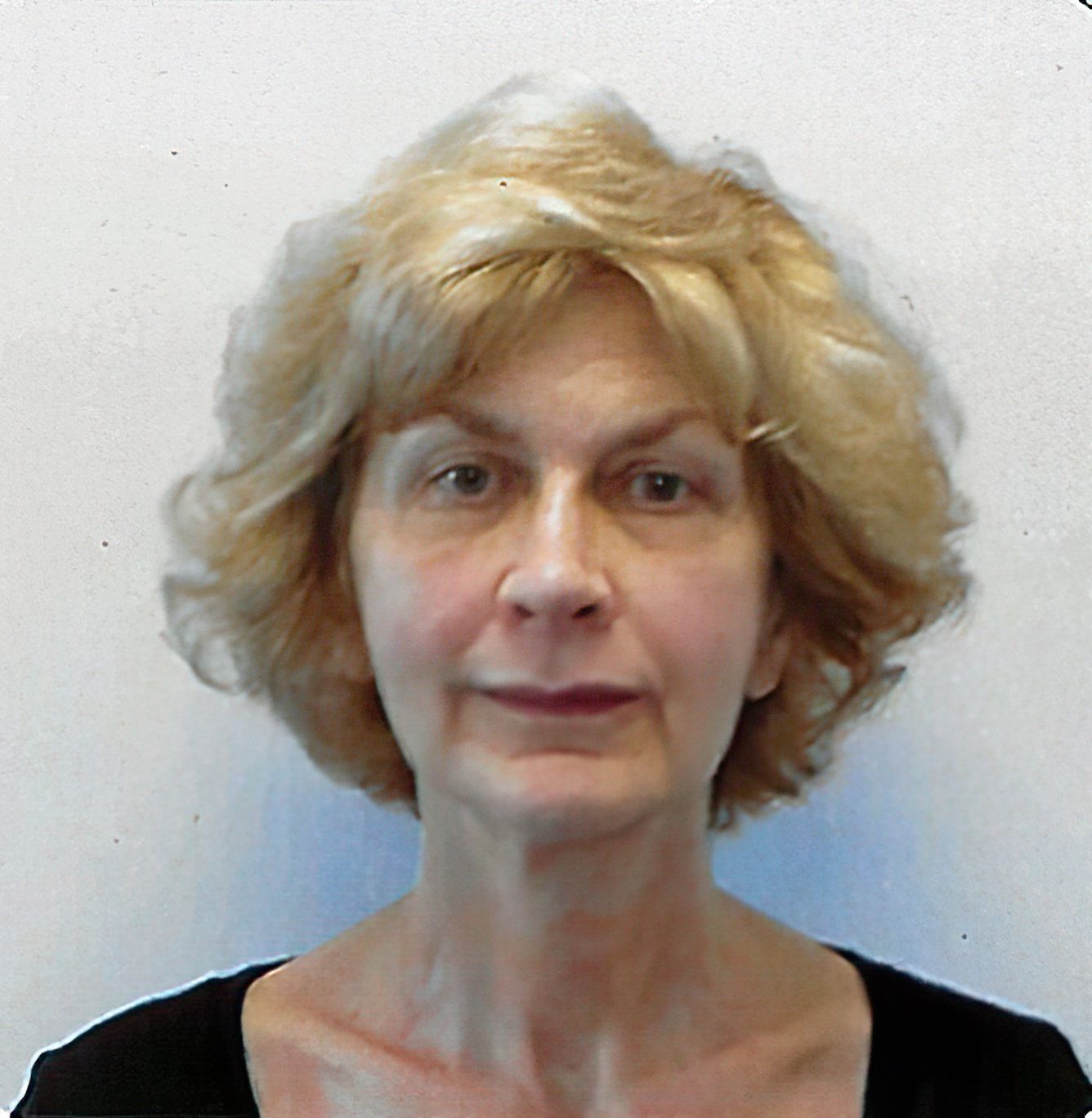 Barbara Asacker
Gerard,
Thank you for your insight. Initially, I thought the image was cluttered but I liked the sky. I tried to use the cars but I see that it didn't work well. So I eliminated all the cars in the parking lot and focused on the sky. I darkened the tree tops too. I attached edited image. Thoughts? &nbsp
Posted: 07/08/2021 11:05:51

Gerard Blair
To my eyes, the cars are the main players and the sky alone is less interesting &nbsp Posted: 07/08/2021 14:39:06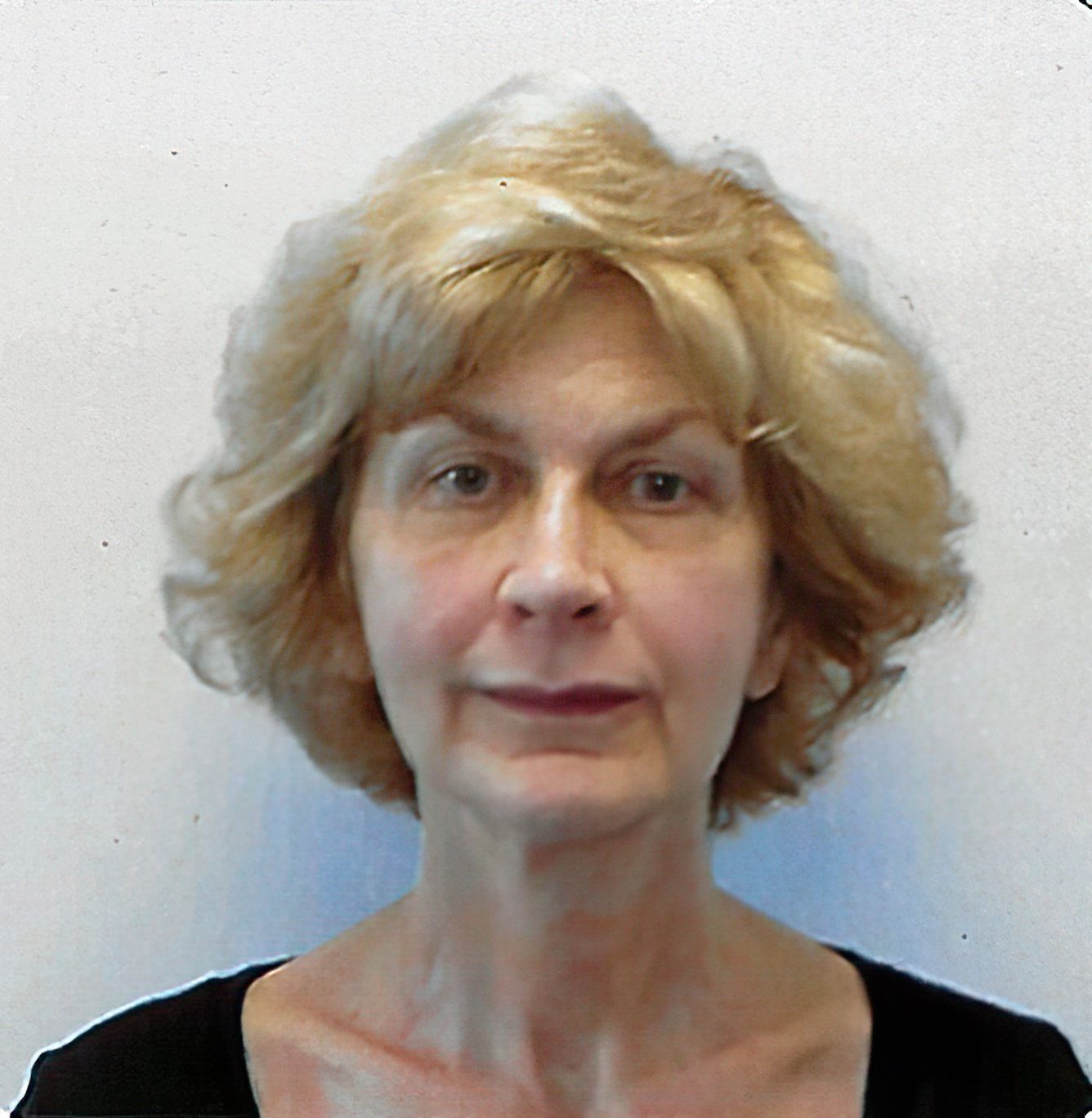 Barbara Asacker
Thank you. I will introduce the cars back b
into the image and try different crops. &nbsp Posted: 07/08/2021 15:12:37
---
---
---
Leanne Moore
Hi Barbara,
You have handle the conversion to monochrome very well. The contrast and tones are spot on. I find the cars a bit distracting, especially when you said you took the image for the dramatic sky. I actually like the cropped version better.
A very well captured image. I'm glad to see someone else takes their camera to the shops with them.:) &nbsp Posted: 07/21/2021 22:39:52
---
---
---
Please log in to post a comment