Kathy Murphy
---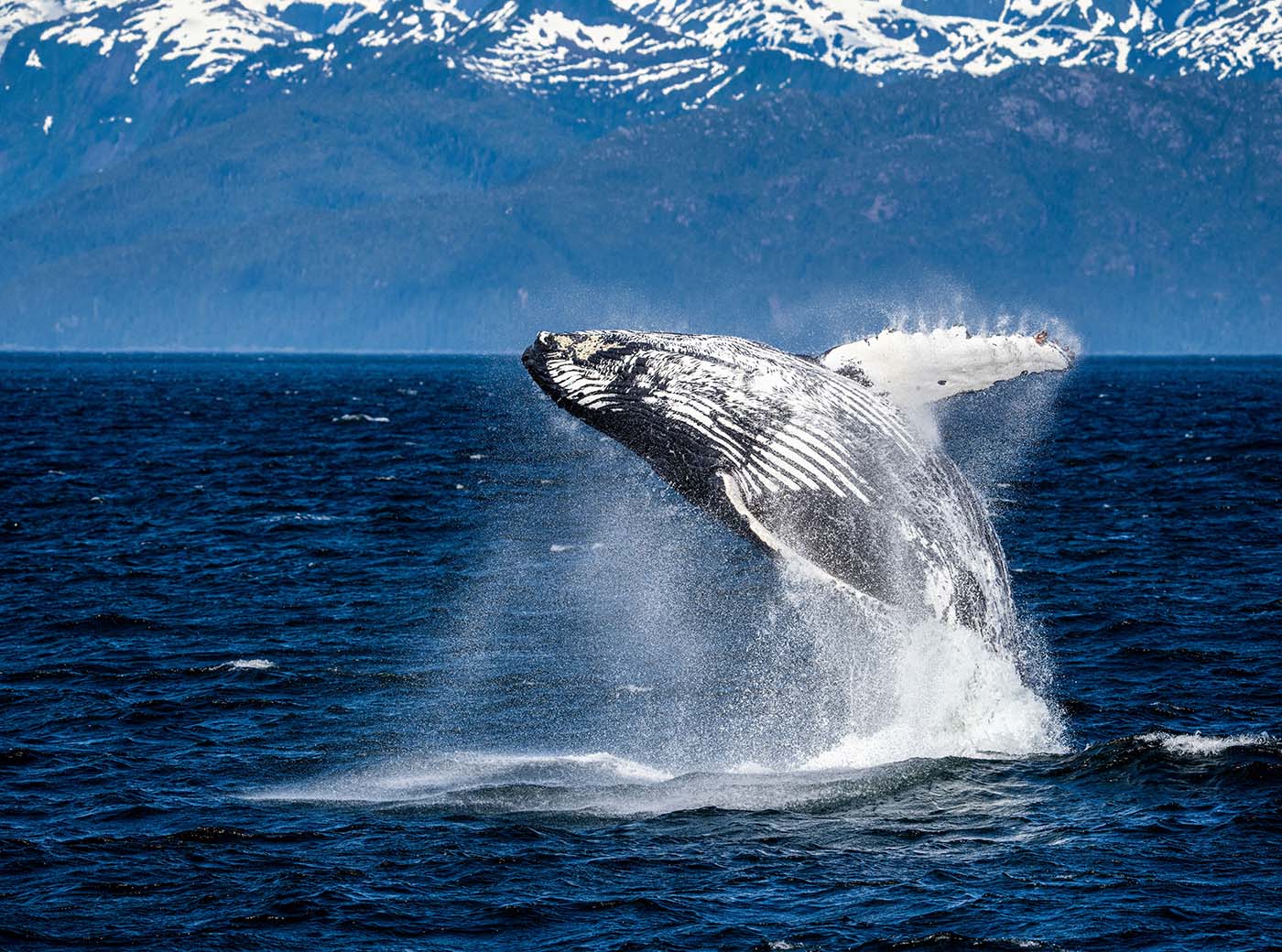 July 2021 - Humpback Breach 7, Alaska
About the Image(s)
This is an image of a breaching humpback whale taken in the inside passage of Alaska. The image was created with a Sony Alpha 1 body, 200-600 mm lens at focal length of 326mm, ISO of 640 and a shutter speed of 1/2,000. I would like feedback on anything I might do to make this image competition quality.

---
This round's discussion is now closed!
9 comments posted
---
---
---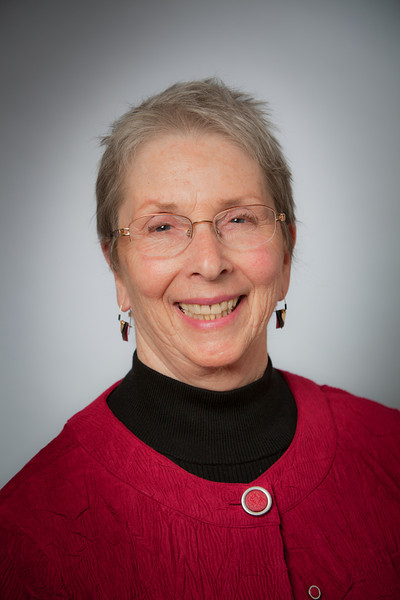 Zina Mirsky
You're helping to keep me cool today, thank you! An exciting shot! In our Club, this would be 'competition quality' for Pictorial Projected, in my opinion. The reasons I feel it is a worthy capture are many. The sheer energy is caught in the showers of seawater around the entirety of the whale. One can imagine the strength required to lift, in seeming joy, that large mass of whale from the water, which our minds can imagine happening next. Is it in perfect focus? No, but for one, I don't care. Maybe a 'denoise' application would strengthen it but on the other hand, it might make it less powerful. The horizon line might be a plumb off level but that's fixable if it shows up thus on a grid. The cresting wavelet to the right emphasizes the action. Perhaps there could be less left-border in the picture but with more cropping it would look like the whale has nowhere to go. I like it as-is. &nbsp Posted: 07/10/2021 15:34:53
Kathy Murphy
Thank you, Zina.
Kathy &nbsp Posted: 07/13/2021 18:09:26
---
---
---
Tom Gainer
Very nice image and great timing! You really captured the essence of this magnificent creature. It's moments like these that you have to be quick and don't have the opportunity to make all the adjustments to your camera. Just to experiment, I took the liberty of making some adjustments: exposure, contrast, clarity, dehaze and noise reduction. I also added a very slight vignette to add a little more emphasis on the whale. Don't get me wrong, your picture is nice the way it is. I just wanted to see how it would look with some minor adjustments. &nbsp
Posted: 07/13/2021 13:34:36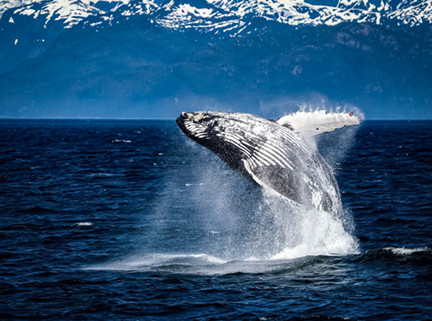 Kathy Murphy
Tom, it's hard for me to see the difference with the small image size. I appreciate your efforts. Would you be willing to send me the revised image by email? My address is
kmthephotographer@gmail.com
.
Thank You
Kathy
&nbsp
Posted: 07/13/2021 18:09:02
---
---
---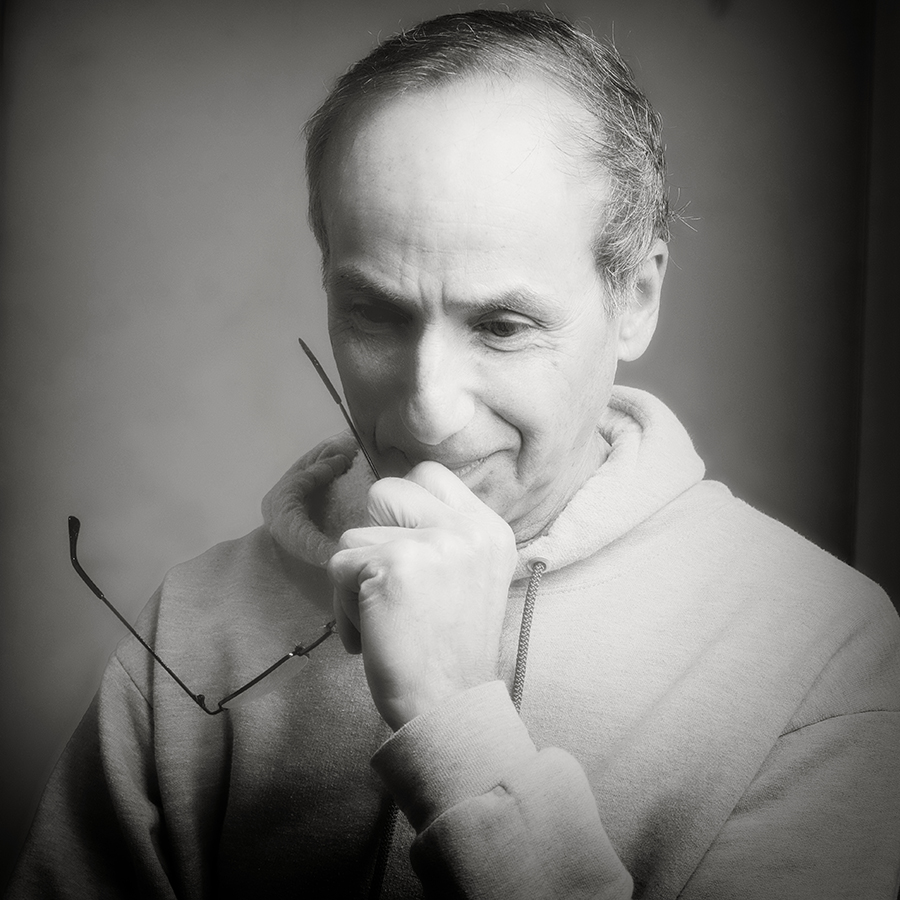 Lance Lewin

(Groups 83 & 87)
Hello, Kathy! I am visiting from DD87 and DD83Mono.

First, you surely made good use of your time on this trip preparing for this shot, I hope you have others to share with us. My wife is an accomplished deep sea diver/photographer and look forward to showing her this when she gets back in town. A lovely composition!!

On the technical side I have a few "Points to Ponder": from the aspect of balance, the work is, for all practical purposes, perfect: the subject is slightly bias to the right-side, and the falling water/spray leads out to the center and left for balance. This also provides "direction", thus initiating movement and also denoting a sense of "place". (In my opinion, further cropping would eliminate this important dynamic).

But the most obvious cause for pause is the overall exposure: aside from the fact most of us have to post low-res photos on the PSA website, other factors may be causing the seemingly over-processed aesthetic: 1. over-processing. 2. The data appears to show you shot in an auto-mode or at least in Auto-ISO mode, and this of course can render exposure not necessarily correct or otherwise ideal.

A good question to ask one self: What are my artistic motivations for a particular set of camera setting? I Look forward to following through with the conversation. : )

Lance A. Lewin
PSA Black & White Photography Mentor
Admin DD87 and DD83-Mono


&nbsp Posted: 07/14/2021 18:58:59
Kathy Murphy
Lance- thank you for your thoughts. I want to mull this over and get back to you. I'm heading off for three days to photograph nesting shorebirds. Will get back to you upon my return.
thank you
Kathy &nbsp Posted: 07/19/2021 20:40:03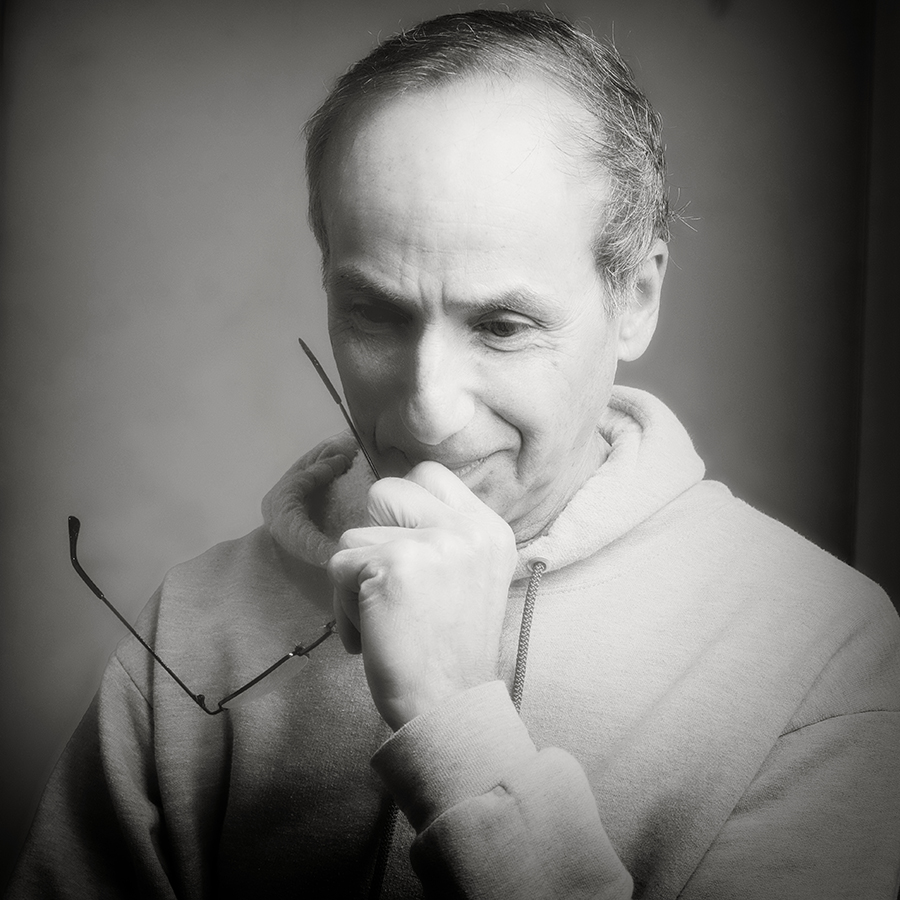 Lance Lewin

(Groups 83 & 87)
Hope you enjoy a successful trip! : ) &nbsp Posted: 07/22/2021 15:47:37
---
---
---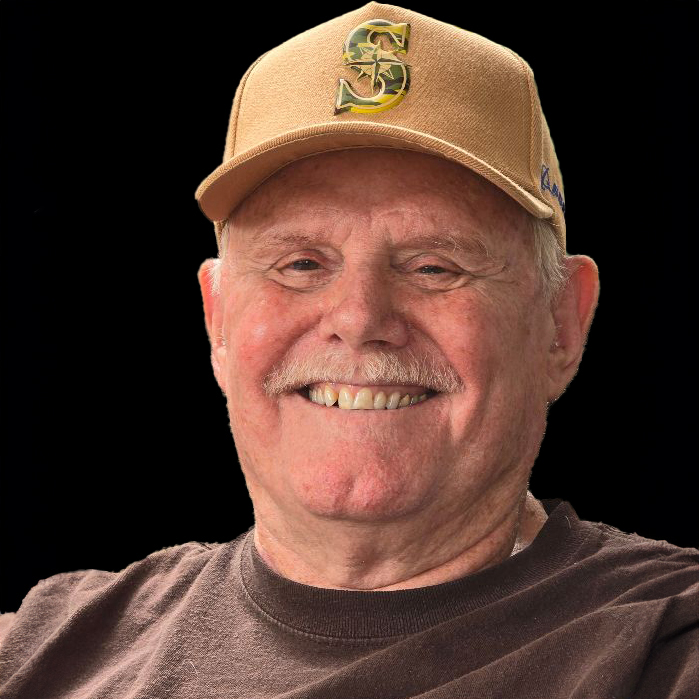 Bob Wills
Hmmm. Interesting question, Kathy. An option would be to find an oil painting (at a gallery or online) or have an artist paint from your photo. That being said, you did great work on this, have it printed big and hang it on a wall. Call it fine art and dare anyone to say differently.
I might even crop the mountain top snow, which was not captured entirely anyway, and you will still have sufficient environment and add some simplification. The foreground mountains look blotchy to me which sometimes means I over sharpened or pushed the colors too far. Hope you like the print. &nbsp Posted: 07/18/2021 18:14:50
Kathy Murphy
Bob- good suggestions. I may have over processed the mountains using dehaze (of which a little goes a long way. I'll take a look at my processing since there were two comments about this...

Thanks
Kathy &nbsp Posted: 07/19/2021 20:42:10
---
---
---