Sophia Schade
---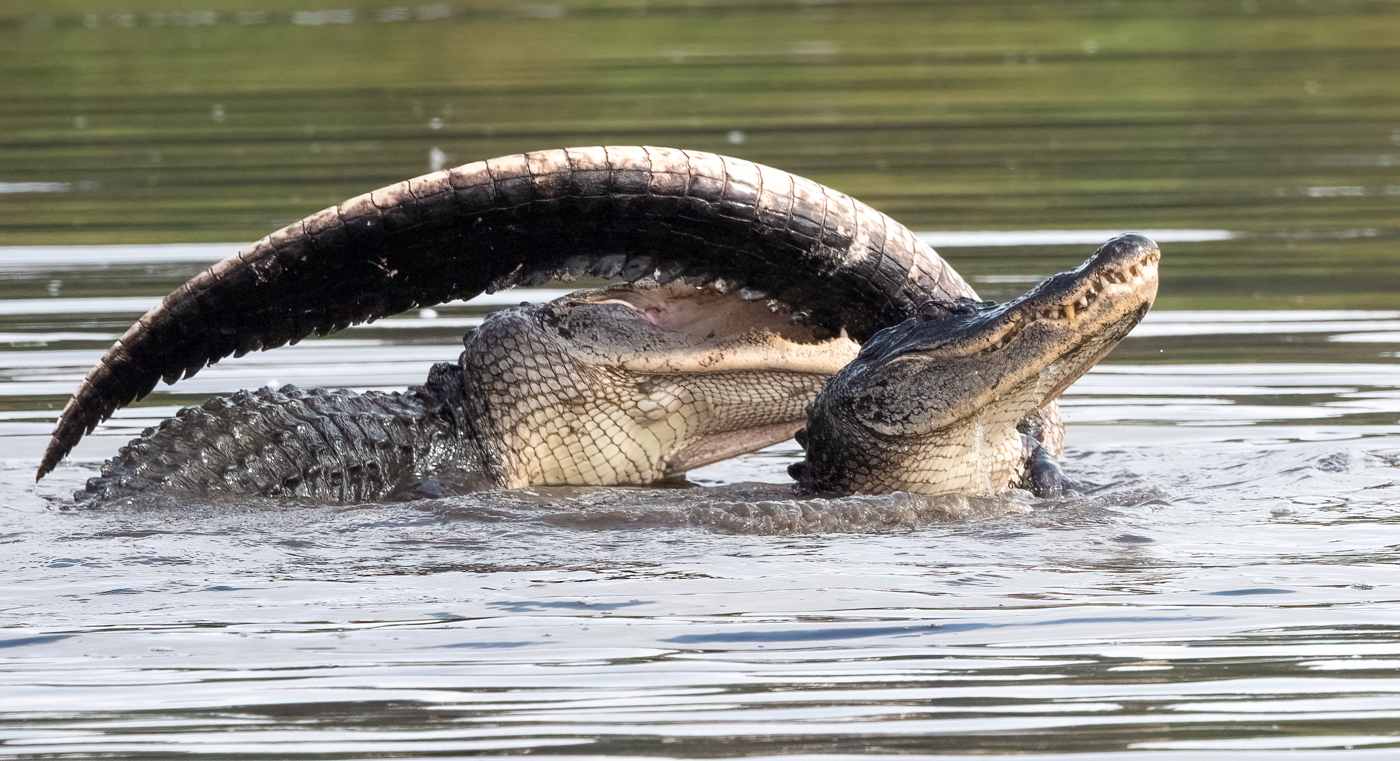 September 2021 - alligator fight
Original
About the Image(s)
Photo taken 8/26/2021. I took a drive to Donnelley Wildlife Management refuge. It is about 1 hour from my home.
My goal for the day was to photograph birds on dead sunflowers and anything that flies.
Well to my surprise I photographed/documented two fights. One was Black wishilling ducks and the other were two big alligators.
I took about 1200 photos of the alligator fight. The before, during and the end of fight lasted about 8 minutes; first photo taken at 10:07 and last at 10:15
At the end of the fight I actually ran to my car. I was afraid that the alligator was going to come up to the levy where I was stating.
Photo taken with Nikon D500 with a prime 500MM/ F5.6/ 1/2500 sec. ISO 1250..
I wish I had my tripod with me. About 1/2 of the images were out of focus due to my excitement of what I was photographing.
---
11 comments posted
---
---
---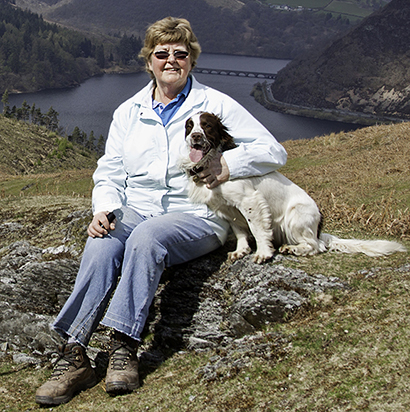 Angela Bonner

(Group 81)
I think I woukld have run as well.
Love the way one of the tails is creating a frame round their heads. &nbsp Posted: 09/01/2021 11:37:16
---
---
---
Jeffrey Pawlan
nice photo.

I am afraid of alligators and crocodiles.
&nbsp Posted: 09/03/2021 18:21:09
---
---
---
Steve Sampliner
Hi Sophia, what an amazing capture and what an amazing experience. The image you have chosen is spectacular. How long did it take you to sort through 1200 images hahahaha? That is dedication. Seeing the entirety of the tail means we can see what appears to be some scarring from previous fights. Also, we get to see great detail of the top and underside coloration of these alligators. The composition has great flow. Each subject is is communicating something different. The one on the right seems to be the non-aggressor in this situation, although that might have been very different in reality. I have this idea. I think that by taking some blue out of the image, it might remove or tone down the silvery-blue of the water and some areas on the gators. I'll give it a shot and post it. Might end up being a terrible idea :), we'll see &nbsp Posted: 09/06/2021 00:15:41
Stanley Selkow
Hi Sophia, Regarding the great photograph, I agree with Steve about the potential of finding interesting colors and details in the tail. Have you tried doing some kind of shadow reduction to pull out colors on the alligator's tail?
I'm also interested in the natural history of the interaction. In particular I want to know whether the interaction was related to mating, or was it even mating. When did you take the picture? I know that you're in SC, but Google suggests that in FL alligators mate in May and June. And during that season male to male aggression increases. &nbsp Posted: 09/06/2021 09:42:16
Steve Sampliner
I also looked up that info Stan. I was thinking along the same lines. Is this an alpha male challenge from a younger male? This photo was taken in August. Maybe a territory squabble? &nbsp Posted: 09/07/2021 00:44:41
Sophia Schade
Hi Stanley, Steve is correct it is two males fighting for the territory .. Donnelly must have over 500 + alligators .. If you ever around here I would be happy to take you there.. It is one of my favorite places to photograph nature.. I agree with your comments I need to work on the tail.. I am also looking at B&W to bring out the textures and detail.. &nbsp Posted: 09/07/2021 16:30:23
Sophia Schade
Steve Sampliner
Took a day to get to but I got it done. I went -85 on blue vibrance and saturation. Takes out a lot of the shiny mirror effect. Removes the reflection off the gator's nose. Doesn't affect the overall image colors, but it does darken the image a touch. Stan had an interesting suggestion in burning the tail a bit to see if there is any detail hidden in there. For me, I like high contrast and sometimes that means having heavy blacks. &nbsp
Posted: 09/07/2021 00:49:34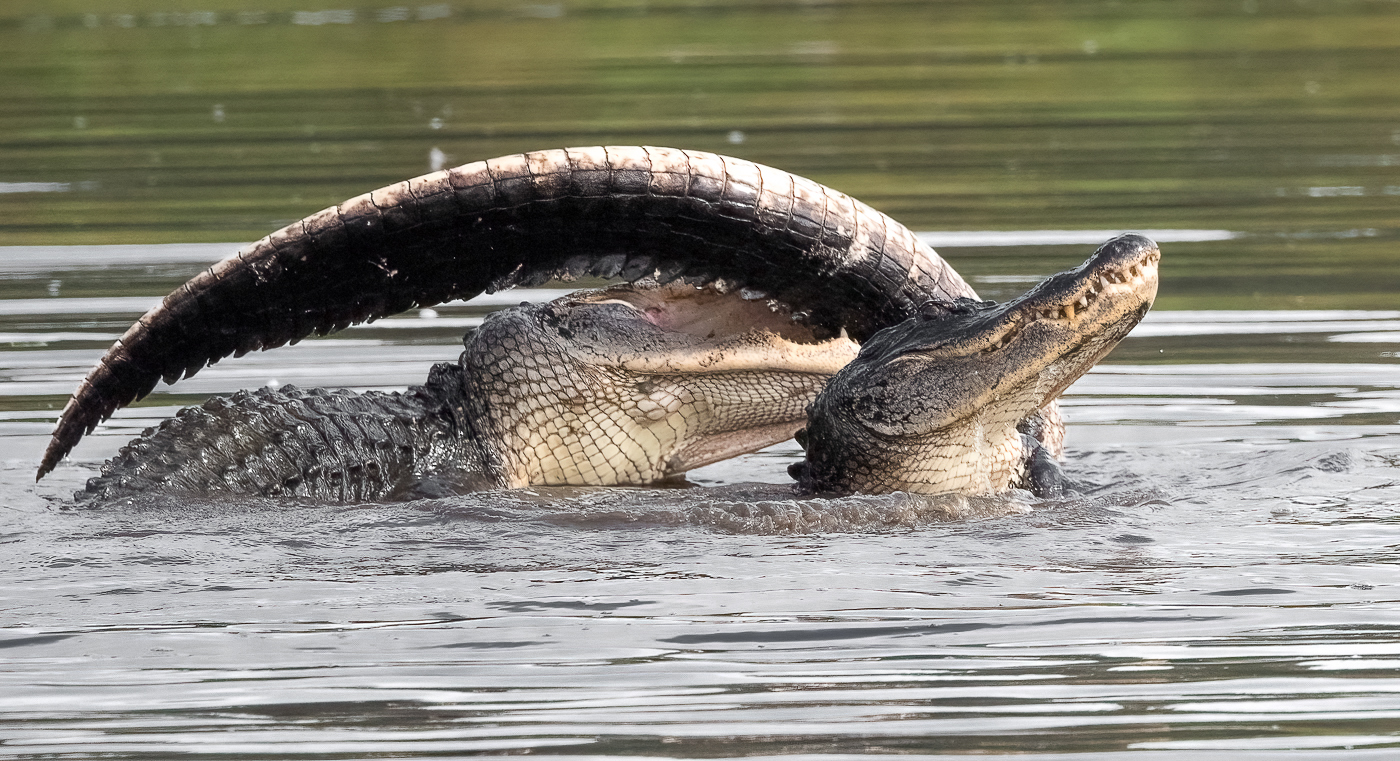 Steve Sampliner
Took it a step further and looked at the tail area. I don't use burn tools, so I went extreme in Lightroom. One issue I have with manipulating shadows is too much removal washes out the image. Tried to keep a balance is this edit. Not sure how well I did that. Contrast -55, highlights -44, shadow +24, black -8. I adjusted the tone curve as such; highlights -50, darks -18, shadows +72. I also increase yellow and green a bit to try to bring the image back to life. &nbsp
Posted: 09/07/2021 01:00:27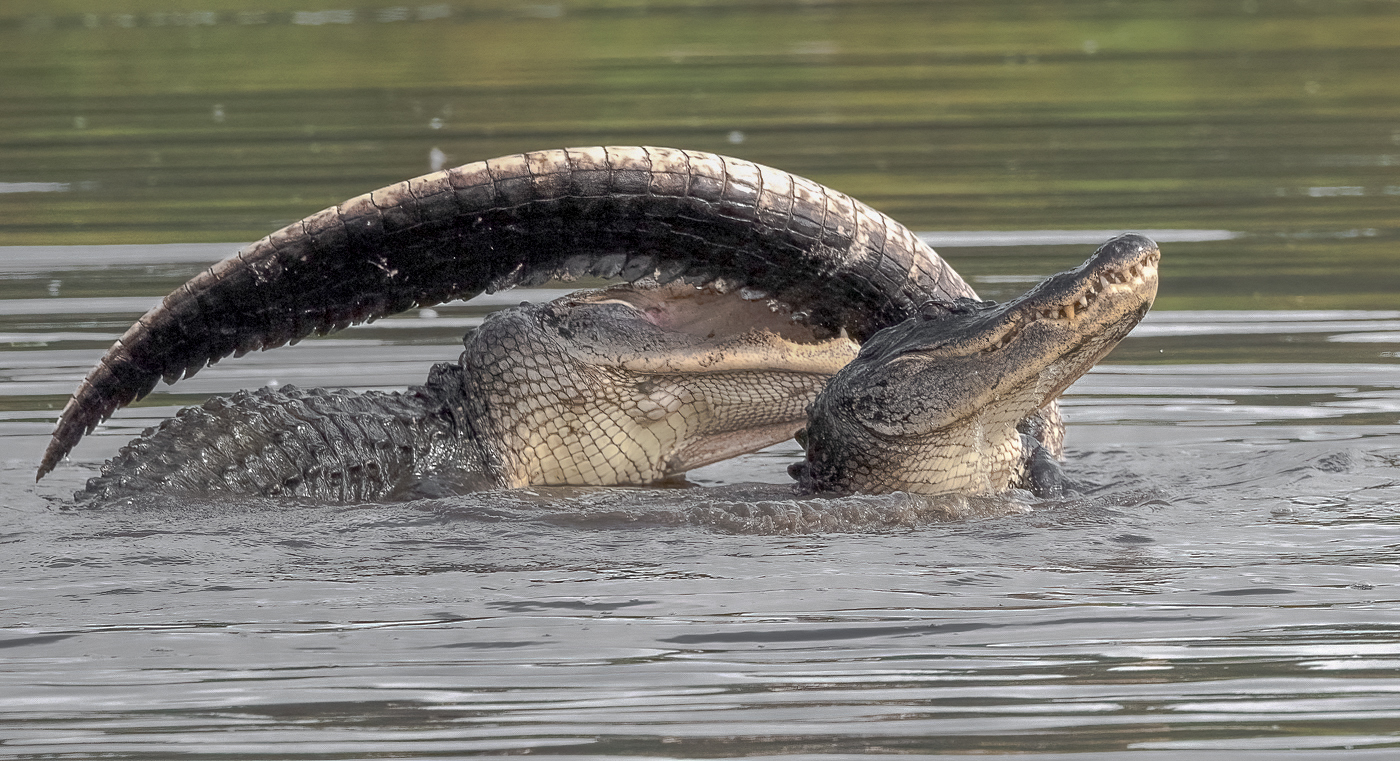 Sophia Schade
Sophia Schade
Hi Steve thank you for the detail feedback and your suggestions. I totally agree with all of you that I need to work on the tail and water. I am considering on trying it on B&W.. &nbsp Posted: 09/07/2021 16:31:40
---
---
---
Please log in to post a comment