Stanley Selkow
---
May 2021 - Wild Turkey
About the Image(s)
A couple of weeks ago I was sitting in my study on Cape Cod, MA, USA, when this male turkey walked outside my window strutting his stuff (was he dissing me, the male of the house?). I love the different colors and textures of all the different kinds of feathers, and his wrinkled face and head. Aside from, as always, seeking criticism/suggestions of the picture, my main concern is that the feathers all seem almost like solid shingles (they lack the softness I associate with feathers). If I didn't know better, I'd suspect it was overly heavily Photoshopped.
Adjustments in Photoshop were global (ACR) to white balance with slight cropping.
The camera was a handheld Canon EOS R5, with a canon RF 70-200mm L lens, set at 200mm. Exposure 1/200 sec at f3.2, ISO 250.
---
3 comments posted
---
---
---
Steve Sampliner
Hi Stanley, I took the challenge to address the feathers. I only use LR 4 (a true classic haha). This is what I did: presence clarity -55, noise reduction luminance +35, yellow saturation -35 luminance -55, green saturation -35 luminance -35, orange saturation +18 luminance -12, aqua hue +7 saturation + 14 luminance -8.
I don't know how much time everyone spends studying the histogram of their images before diving in to edit, but it can be incredibly useful. Your submission is a great example of both the independent nature of color and the dependent nature of color.
So, I guess the question is, do the feathers look more feather-like? &nbsp
Posted: 05/04/2021 01:33:38
---
---
---
Sophia Schade
Love the photo.. since we don't have the original I don't know if you have more room in the front....I wish you had more room in the front for the turkey to walk... I like Steve's adjustments. The only change I have is make the background a bit darker. &nbsp Posted: 05/05/2021 18:39:58
---
---
---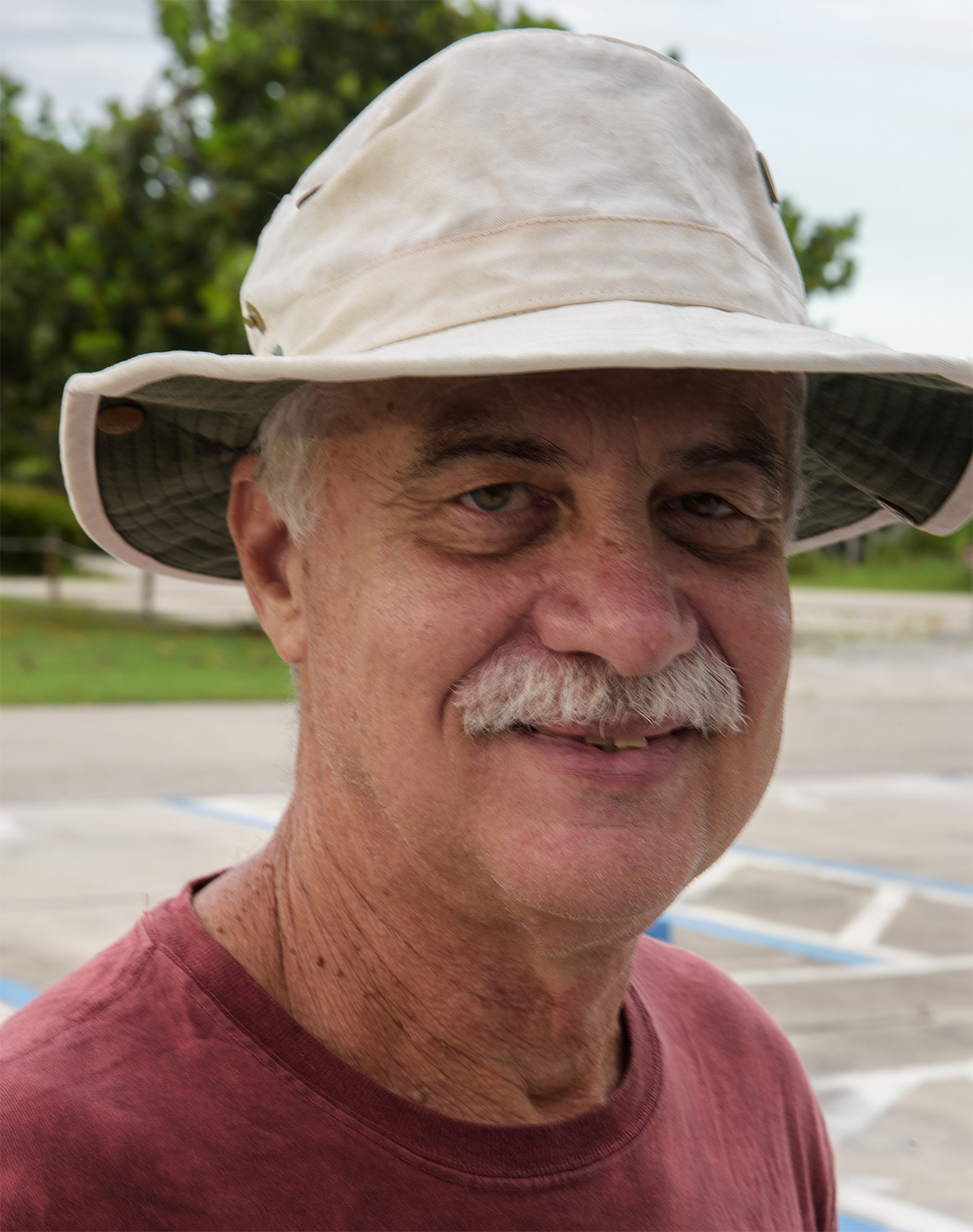 Larry Treadwell

(Groups 36 & 67)
Hi Stanley.
You have captured a fine image of a male turkey. I think I can offer some clarity as to why the feathers look like shingles.

First you need to understand how the camera's meter works. The meter tries to make the overall tonal quality of the image equal 18% great. (Look at Ansel Adams zone system to see what the camera is doing) You had your camera sensor pinned on the center mass of the turkey which is dark, so the camera opened up to compensate. This washed out the background (I'll bet the background was not that bright when you took the picture) In turn, this washed out those light colored feathers and stripped their colors. You lost the shadows and color and thus were left with only structure showing. I tried to work some editing magic with the image, but the lack of pixels due to the small size did not give me much to work with.

This is clearly not your original (because the almost square crop) so if you have the original and it you shot it in RAW and were willing to send it to me, I might be able to do something to it. Basically,
Steve is on the right track by reducing clarity, luminance, texture and local sharpening. Decreasing the Black point will add shadows and also soften the feathers.

I also feel Sophia is on the right track by increasing space to the left of the bird a nd giving it some room to walk into. &nbsp Posted: 05/08/2021 17:45:26
---
---
---
Please log in to post a comment