Haru Nagasaki
---
May 2023 - Autumn colors
Original
About the Image(s)
I am practicing woodland photography now. It was captured last fall.

I visited there in the best season so there are so many subjects to shoot. But my practice was to simplify things in the forest but still deliver the beauty of the autumn scenes.

This image was captured in the late evening and the light source came from the left (back lighted).

I shot two versions, landscape, and portrait, but liked the portrait version better.

Please let me know what you see in the image.

Also, I would welcome your suggestion for improvement.

Nikon D850 @40mm ISO100 f11 0.4sec. tripod
---
11 comments posted
---
---
---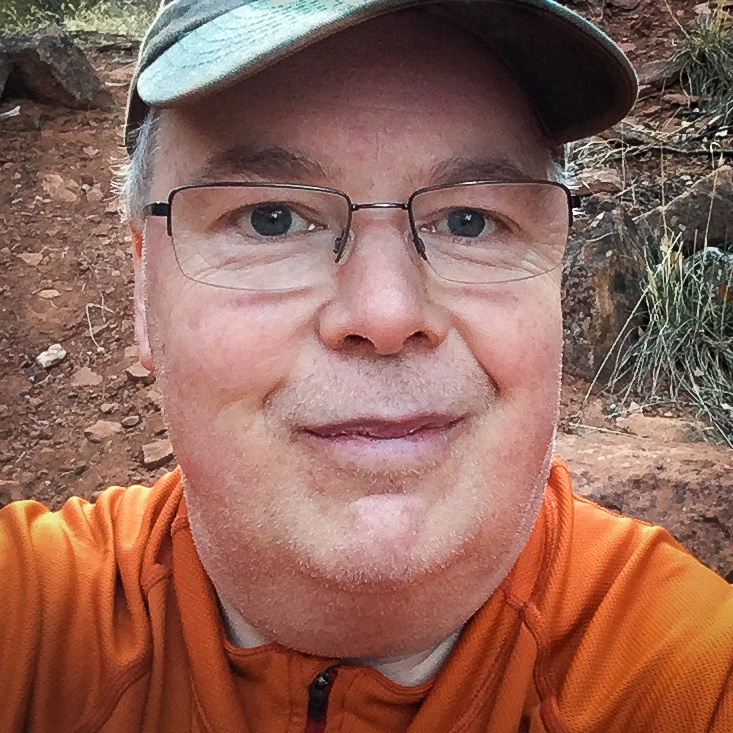 Robert Atkins
Hi Haru. This is a beautiful image with amazing light and color. Simplifying forrest scenes is not easy, but you've used the light here to do that well. I also like the framing provided by the trees on the right.
I prefer the landscape version to the portrait, although I would do a little cropping on the landscape version. The portrait version feels tight to me. Everything feels constrained, and the beautiful light from the left has no room to sweep across the frame.
Since this was such an amazing image, it was a pleasure to take a cut at what I might do, which is shown below. I started from the horizontal and cropped where I thought things worked best, coming up from the bottom a bit as well as in from the left. Then I used a couple Nik Color Efex filters. I used Reflectorx (or something like that) to accentuate the light from the upper left. I used glamor glow to give a little pop and softness to the lit leaves. And then finally a modest use of some Tonal contrast. The later I tried largely to see what it would do, but found when used moderately it shifted the center of brightness of the image in a way that I thought balanced it better. Finally, it still felt a little tight to me, even in the landscape, so I stretched it horizontally a little bit.
There are lots of possible "looks" one could create with such a beautiful capture. So please just take mine as one additional possibility.
&nbsp
Posted: 05/06/2023 06:42:03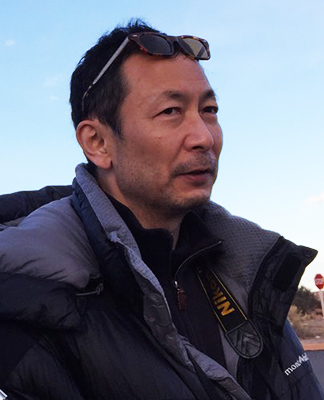 Haru Nagasaki
Thank you, Robert, for your comments and your attempt. I appreciate it very much.
Yes, your version looks pop and more dynamic. Since I do not use Nik series, I will play around myself. Based on your input, my challenge might be the balance of "pop" vs "subtle" in the case. I need to make decision where to land… &nbsp Posted: 05/09/2023 22:08:37
---
---
---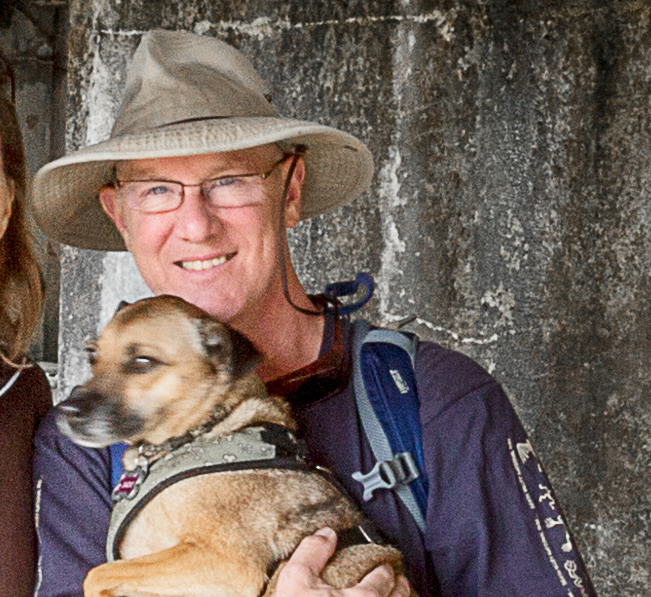 Dan Mottaz
Hi Haru; yeah, I too prefer the Landscape version. From my point of view, this is the way we naturally see.
To me, this seems more of a study of light. Robert simply enhanced it and gave it some drama.
If I were in this wooded area, I would be looking for a "Wonderland" instead of restricting myself to just a woodland. This forces us to think more imaginatively and go beyond what every other landscape photographer shoots.
So, dialing back my words a bit, this is a pleasing image to look at. Robert's rendition brings out the opposing colors of your yellow/orange tones against your blues nicely. If this were to be judged within the PSA standards, I think it would do well. &nbsp Posted: 05/07/2023 13:38:00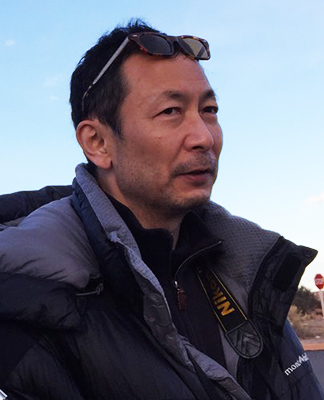 Haru Nagasaki
Thank you, Dan. I expected that you would prefer landscape version.
Thank you for your advice about "wonderland search". Will bear in my mind going forward. &nbsp Posted: 05/09/2023 22:11:17
---
---
---
Gloria Grandolini
Hi Haru, it is a beautiful and peaceful image. The combination of colors is gorgeous. I also like the landscape version better. It gives me a sense of depth and looking at it I feel like I am walking into the woods. I see a path ahead in the wider version. I myself like the light as is - maybe I would just lighten up the left lower corner. But as Robert says it is so beautiful that one could work on many versions depending on what pleases one's eye better. &nbsp Posted: 05/08/2023 11:37:37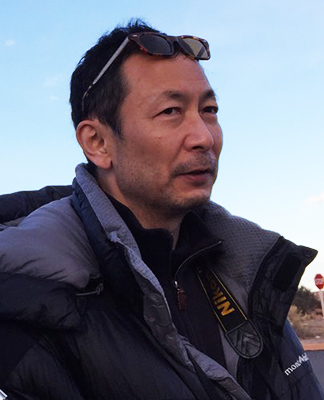 Haru Nagasaki
Thank you, Gloria. I understand why you prefer the landscape version. It helps.
I will work on it referencing the feedback I got. &nbsp Posted: 05/09/2023 22:14:01
---
---
---
Cheryl LaLonde
Hi Haru

I personally like the portrait version but would like to see more at the top of the image. I think this could have been done by tilting the camera up a little.

I really like the colors in the image and way you have brought them out. Robert has done an excellent job of enhancing them even further. This is one of my favorites of all your images so far. I know it is hard to take a woodland image that is uncluttered and I have not been able to take one that I like of my own so far. You created a wonderful image here. &nbsp Posted: 05/10/2023 11:45:06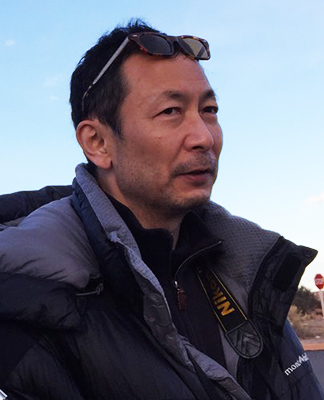 Haru Nagasaki
Thank you, Cheryl, for your comments and suggestions. Appreciate your honesty here.
I needed to cut the top to exclude the sky. But I see what you mean.
&nbsp Posted: 05/16/2023 23:37:17
---
---
---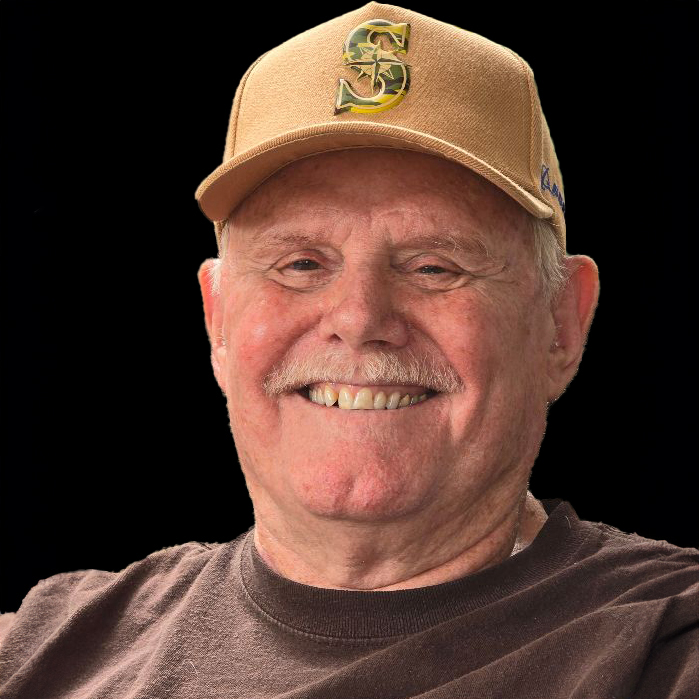 Bob Wills
Hi Haru, I am just starting to feel better from two weeks of a head cold. My comments may be affected by that, so please take them only for what you need. This image is calm and peaceful, and has some fall color, but not a lot. The light on the landscape view to me makes it appear like a full-on B&W gradient filter has been added. That may be why you like the portrait version better. The reds are lost in the darkness, but if a subtle hint were your goal, I would leave it in the dark. Robert's version lightens the reds but does get rid of the gradient feel. I'm not positive that I could improve anyone's image except for pointing out obvious technical flaws. You never have technical flaws. So, that sums up what I see. Good images.
I'm just adding a sample of what I could see as a simplified version of your image. Not better, simply different. &nbsp
Posted: 05/14/2023 11:37:44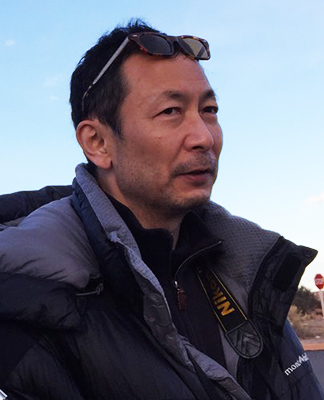 Haru Nagasaki
Hi Bob,
Thank you for pointing out about gradient filter. I, too, feel it is too obvious especially in landscape version.
I do not mind the reds are buried in the darkness. I do not want the color pop in the scene. I do not want to make it too far from what I saw at the spot, on the other hand, I need to add a bit of punch to make it better. I am always go back and forth between then. Thank you anyway for your comments and re-edits.
Please take care and hope you recover well soon. &nbsp Posted: 05/17/2023 00:00:15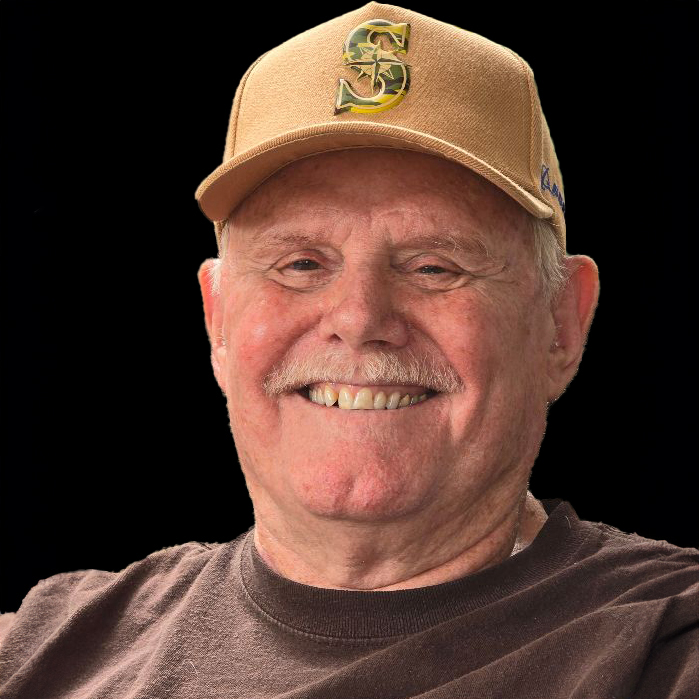 Bob Wills
I think you have a consistent style and bring moodiness to your images. It would seem to me that after 77 years of seeing the world, I would have developed a consistent style too, but age has not seemed to help. Thanks for the health concern. &nbsp Posted: 05/18/2023 09:21:59
---
---
---
Please log in to post a comment