Cheryl LaLonde
---
May 2023 - Purple
About the Image(s)
I went back to this image for a re-edit. It was taken at sunrise on June 14, 2021, in Banff National Park. This is Rundle Mountain.

I used my Fujifilm GFX 50s with Fujifilm 32-64mm lens at 37mm, f11, ISO 100 and 3 sec exposure. I used a tripod and I also believe I used a neutral density filter, but I really don't remember which one.

I am trying to learn a little more about color grading I put this image in color.adobe.com to see what color theme came up. The majority of the color was in the blue/magenta range and to further enhance that color range I reduced the luminance and saturation of the yellow in HSL and then used color grading to enhance the magenta in highlights and the blue in the shadows. I would like some feedback on how to better adjust these colors. As usual I tend to go a bit far and I wonder if I have overdone it with this image as well. What would any of you change?
---
11 comments posted
---
---
---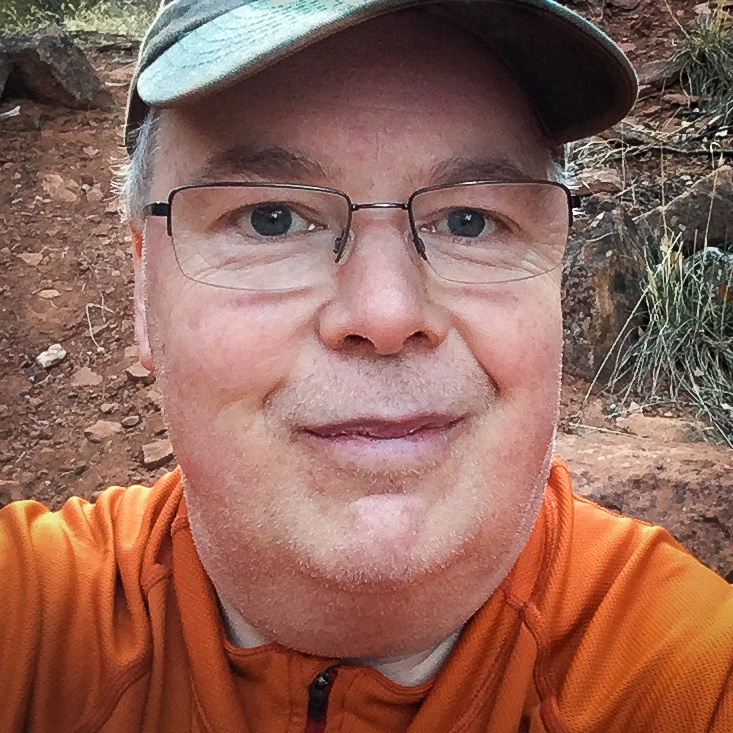 Robert Atkins
Hi Cheryl. I don't think I'd change much - this is a beautiful image. I think I've been to this exact spot, but was slow enough about getting there that I missed sunrise.
I am a big fan of
color.adobe.com
and have used it a lot, ever since reading an Erin Babnik article on color theory in landscape photography. That article was eye-opening for me. The idea of shifting hues or desaturating colors so that the image was in a better color balance had never occurred to me. Seemed like cheating - but I got over that fast. I only wish the adobe tool was easier to use - like being built right into photoshop. I am not sure why they have not done that.
The only thing perhaps to consider in terms of additional color manipulation might be to reduce the saturation in the greens, particularly along the water to the left. I tried it quickly and could not decide whether it really made a difference or not. I guess the other one small thing, staring at the image for a while, is the dark cloud reflection at center right on the bottom edge. I might just brighten it a bit so it is not such a stark contrast right at the edge. Again, otherwise beautiful, and well done. It might be informative for folks if you posted the original before the color manipulations. I'd love to see the comparison. &nbsp
Posted: 05/06/2023 07:01:11
Cheryl LaLonde
Thank you Robert. I had reduced the luminosity of the trees but I agree with you they are too bright. I went back and darkened them with dodge and burn. I think it looks better. I have attached the original. This image is actually a blend of two images that morning, one had clouds and one had the sun on the mountain. then I inverted the blend to remove all the tall green grass comping up from the the water as I found it distracting. &nbsp
Posted: 05/10/2023 15:32:28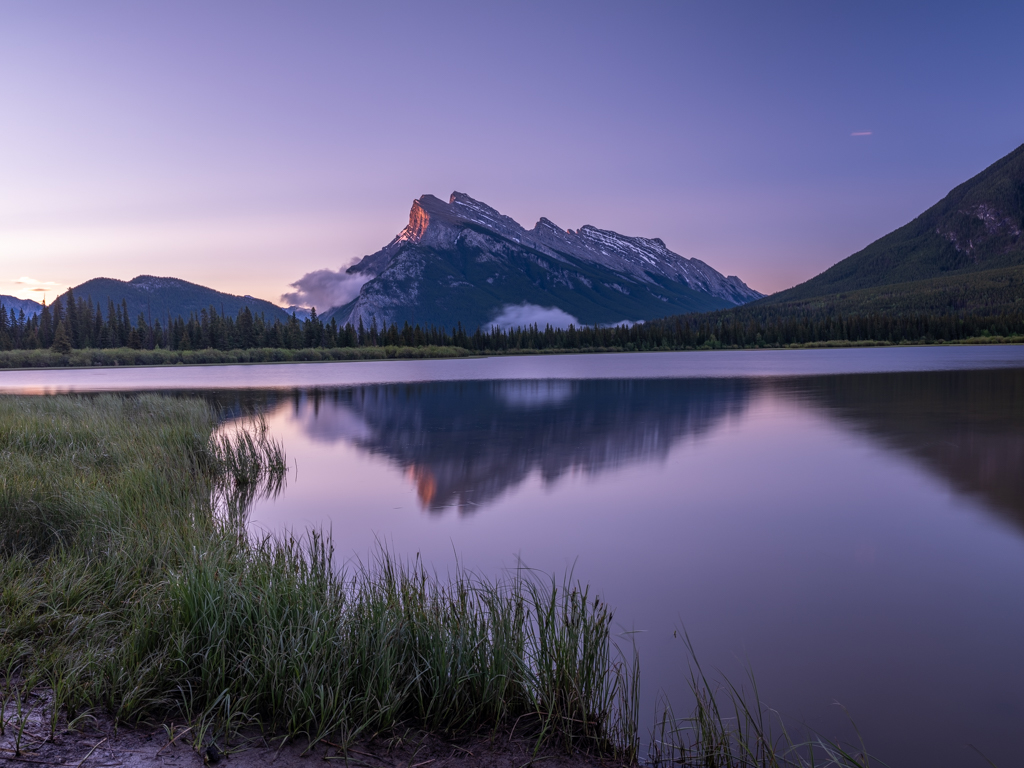 Cheryl LaLonde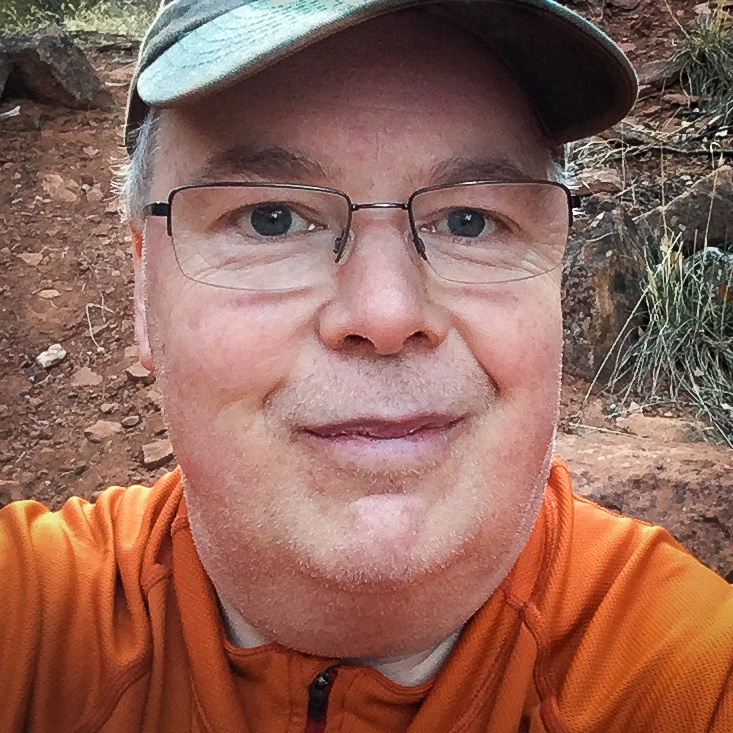 Robert Atkins
Interesting. The color theory aside, I might have been inclined to leave the grass along the shore in front, that sweeps from right to left and helps as a leading line or frame. But maybe making room for the clouds at the top then makes things too square an aspect. Or maybe a portrait version, like this. &nbsp
Posted: 05/14/2023 14:57:22
---
---
---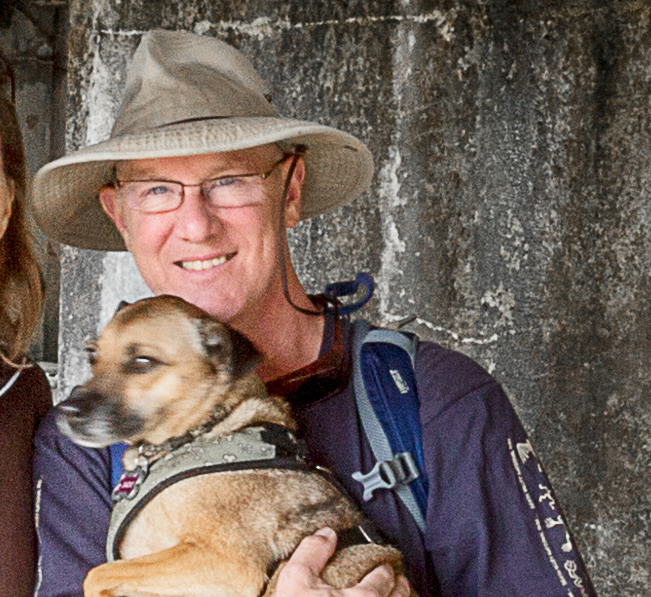 Dan Mottaz
Hello Cheryl; again, another breathtaking image. Color is a subjective thing. Some people like lots of it and others, not so much. Unfortunately the landscape photography world is very hung up on the latest trends. So be aware of that influence and go with what is to your liking. I personally like the strong magenta tones as you have done here. It has such an elegant pre-sunrise feel. I also like the green in the tree line as it offsets the magenta tone. However, if you are not sure, there are a variety of tools you can use to tone it up or down - which I'm sure you are aware of. I use White Balance, Color Grading, Calibration, HS&L all found in LR or ACR. In PS, the Color Selection tool sometimes works nicely. In my opinion, the H&S adjustment Layer is the least effective - though I do use it.
This is a photo that is almost impossible to dislike. The only thing I would like to see is to make your Blacks just a little more richer. The Curves Adjustment Layer should do the trick. Other than that, I feel the image is perfect the way it is. &nbsp Posted: 05/07/2023 13:12:22
Cheryl LaLonde
---
---
---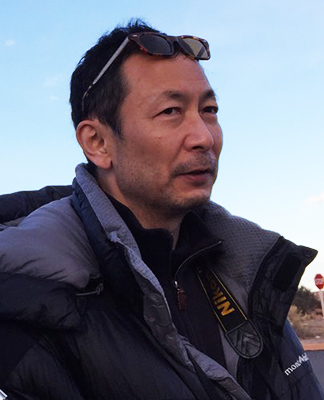 Haru Nagasaki
Hi Cheryl,
Thank you for sharing.
My comments might not be relevant because of my bias.
I took the same scene a long, long time ago with Velvia 50(film), and prints produced the same colors. I liked the colors, so it is still hanging on the wall in the living room. Since I like it and keep looking every day, it became natural to my eye. So, I do not have any doubt about your image at all.
So, I might not be in the good position to comment for that reason, but if I see the image with a fresh eye, I might say it looks over done, especially the upper part of mountain (purple cast) and greens. But it is really a personal taste though… &nbsp Posted: 05/09/2023 21:02:45
Cheryl LaLonde
Hi Haru, yes this is a very popular place and the natural colors are not that far off of this image. I tried to be subtle with my color change because I did not want to make it too un-natural looking. I do think the greens need toning down though.
&nbsp Posted: 05/10/2023 15:43:25
---
---
---
Gloria Grandolini
Hi Cheryl, what a beautiful image - I'd hang it in my wall! I really like the reflection that makes the mountain even more impressive. And I love blue so it speaks to me… This month I really find it hard to make a comment that could make this better. I would also be curious to see the original to see how much your color adjustments changed the natural color of the original shot. And as always I learn from you - I now discovered adobe color! Thank you &nbsp Posted: 05/10/2023 11:37:36
Cheryl LaLonde
This image is actually a blend of two images taken that day with a lot of grass removal. The colors are not too far off the original (at least I don't think so) I just tried to enhance them and remove the green to make it a more monotone image. I have attached my originals in the comments above so everyone can take a look. The originals don't have any color adjustments to them. They are as the camera took them with auto white balance. &nbsp Posted: 05/10/2023 15:47:43
---
---
---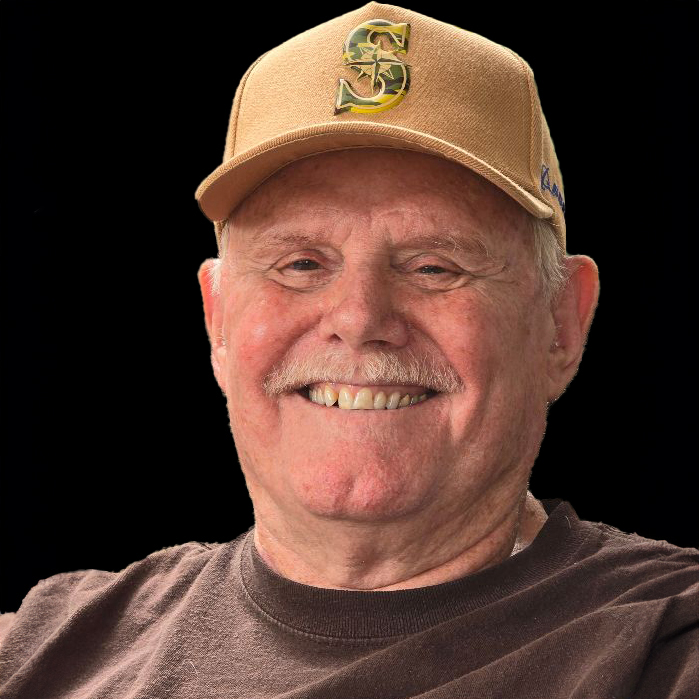 Bob Wills
---
---
---
Please log in to post a comment