Dan Mottaz
---
August 2022 - A Curious Breeze
About the Image(s)
Taken on the Oregon Coast last October. (Shows how backed up I am in processing).
I always struggle with writing a description of the photographs I take. So, I consulted the 'Guidelines' section on our group page for review. It asked me what effect I was trying to achieve in the look of the image. It asked me to say why I took the picture.
Well, the weather was nice and dramatic so I went out before sunrise to see what I might capture. Frankly, I wasn't looking for any particular image or effect that morning. This is contrary to most of my photographic endeavors where I often have a purpose. During this morning, I was simply thrilled to be on the beach with only a camera. As it turned out, the light was so amazing, I nearly lost control of my body functions. I took many images and I left the beach having experienced one of those rare times when everything came together.
This is what photography and image making is really about for me. It's not always about the "Money Shot". It's the experience. This is exactly what I was trying to achieve on that morning.
Captured with a Canon R5 at an extreme low angle, 15mm focal length. 1/6 sec., f/22. ISO 100 with a 3-stop soft GND filter. Processed in ACR, PS and NIK.
---
7 comments posted
---
---
---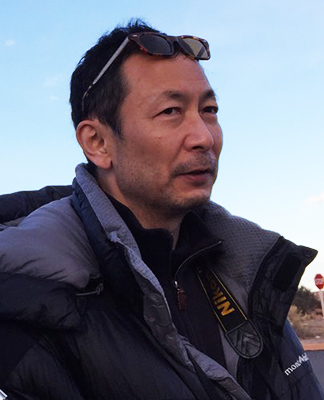 Haru Nagasaki
Hi Dan,
Thank you for sharing your experience.
Sometimes we get unexpected gift. In such case, I rush and rush to capture it but always I end up missing the opportunity. That's have been my life. But you captured it well here. A good adaptability.
As always your image is simple but provide strong impact. This is the case as well.
I like the rock island between the sea stack in center. It gives sense of depth.
For me, the vignette is too strong. Especially upper right corner. It hides the detail of cloud and the sea stack on right.
You might have already tried this but I tried portrait version.
This way my eye can arrive at the sea stack easier by following along the leading line of sand.
&nbsp
Posted: 08/03/2022 22:19:16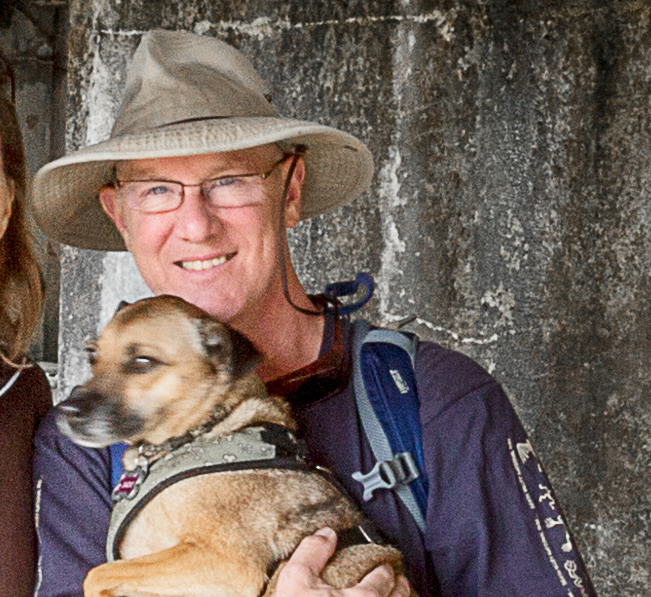 Dan Mottaz
Thank you for the comments and crop, Haru. I definitely agree that the detail in the clouds is lost by the vignetting. I don't do a lot of verticals on my landscapes. It's something I need to be more open to. I have always believed that horizontals look more natural as that is the way our eyes see.
You always provide insightful reviews. I'm sure everyone in our group appreciates it as much as I do. &nbsp Posted: 08/04/2022 09:27:07
---
---
---
Gloria Grandolini
Hi Dan,
I love your image. I like the parallelism of the clouds shooting up and the sand shooting down. And the brown of the rocks complements the whole composition. I can totally understand how you enjoyed the experience in itself. I would also keep the landscape mode - but I would crop the right hand side darker part of the sky. &nbsp Posted: 08/05/2022 15:28:50
---
---
---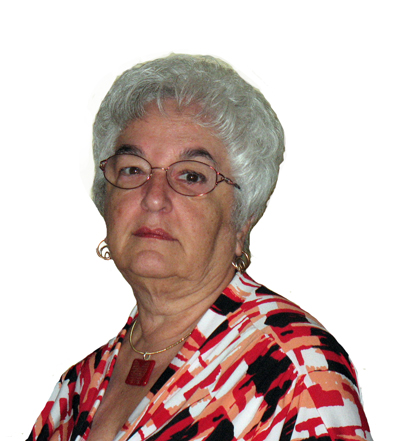 Bev Caine

(Groups 24 & 48)
This is a beautiful image and I love the story behind it. As I read it, I wondered if I could explain what made me take the picture other than it captured my eye or I was seeing something that I might be able to use in a club competition. Very well done. &nbsp Posted: 08/14/2022 09:04:23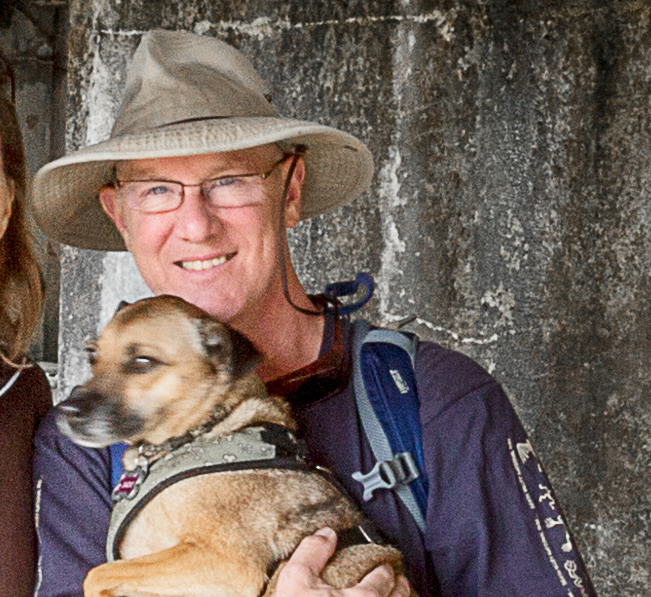 Dan Mottaz
Thank you, Bev. And, thanks for periodically visiting our group. Your comments are always kind and thoughtful. &nbsp Posted: 08/15/2022 08:55:47
---
---
---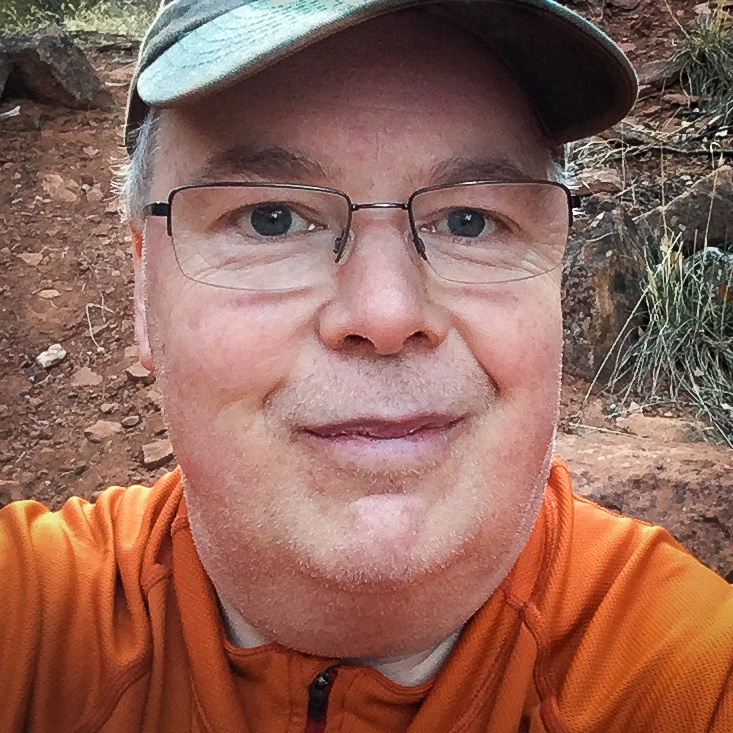 Robert Atkins
Hi Dan. I appreciate your story on this one. For me the experience is similarly a big part of what a morning with the camera is about. The photos I connected with are the ones where that experience is most memorable - although that may not come across, nor may they be my best images.

You have amazing composition and form in this one, as you do all of your images. Like Haru, I particularly like the distant rock centered between the stacks. I am not as love with the colors in this image as much as many of yours. They work, but don't contribute in quite as strong a way. Of course the form is strong enough here, the colors don't matter as much. I think this would look equally good in B&W.

Like others, I think the vignette is quite strong. I wondered whether this was from the lens or whether you added it. And if the later, why so strong? At the bottom it works though quite apparent, but it seems fairly heavy handed at the top.
&nbsp Posted: 08/14/2022 17:54:21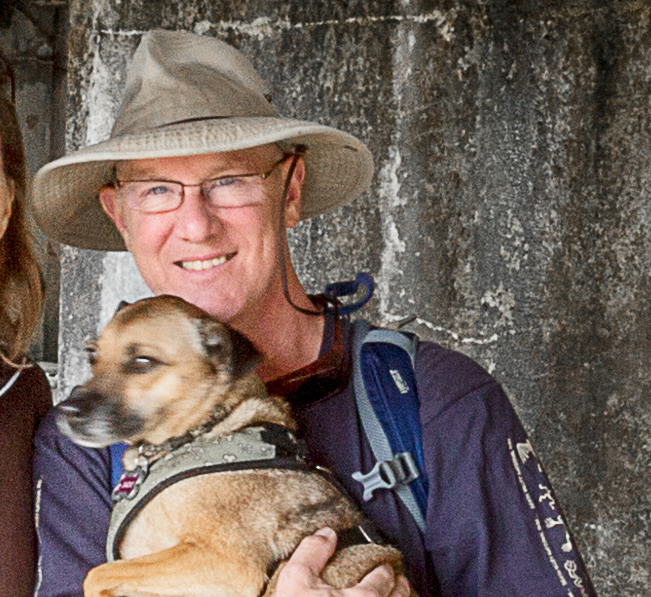 Dan Mottaz
Hi Robert, thank you for your thoughtful comments. I have felt that this image was way too saturated. Strangely, though; I had not thought about converting it to B&W. I also agree that the vignette it too heavy as you described. Vignetting is something I struggle with a lot. At first the strong darkening looks dramatic to me, but the effect wears off and becomes too much. I need to learn more restraint. Thanks for your insights. &nbsp Posted: 08/15/2022 08:54:04
---
---
---
Please log in to post a comment