Bob Wills
---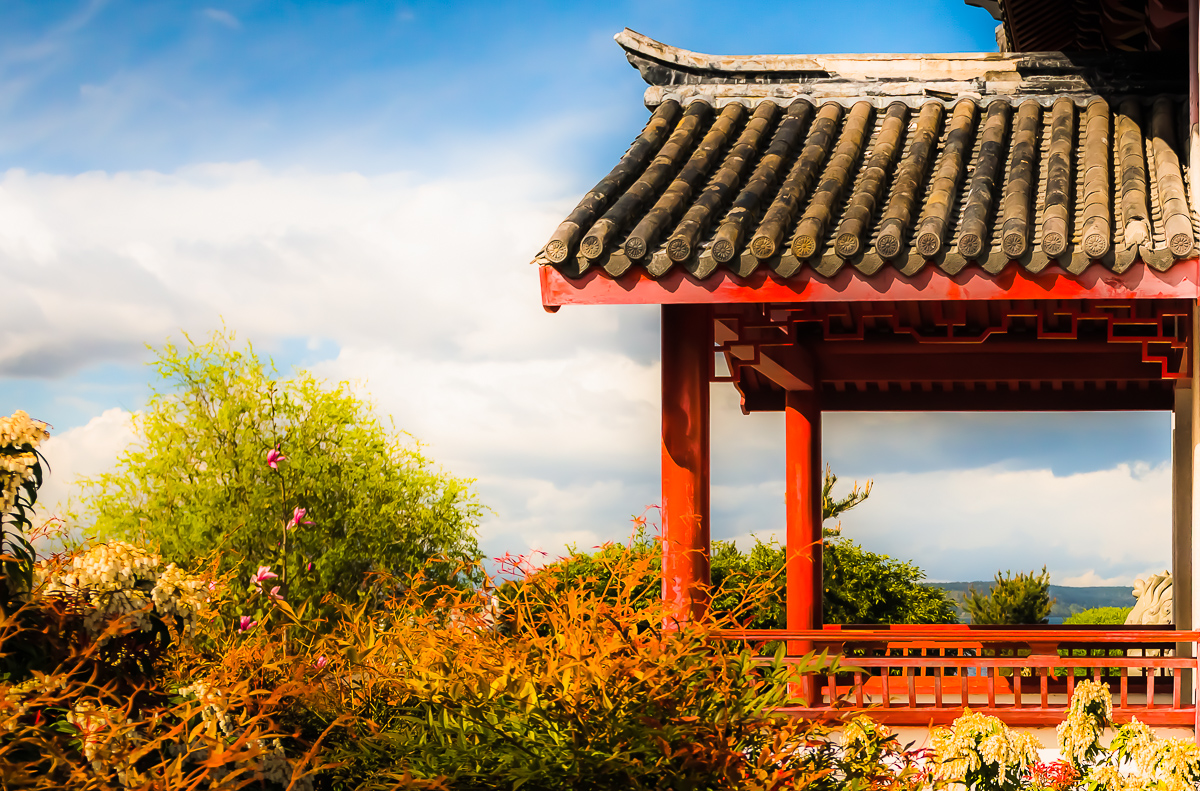 August 2022 - Chinese Pagoda
---
10 comments posted
---
---
---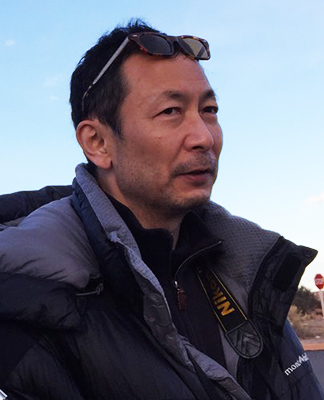 Haru Nagasaki
Hi Bob,
Thank you for sharing.
Well, I am not sure where to start with this one... But let me comment one by one.
I imagine that you wanted to place the interesting tile roof as center of attention..
I see the statue (I guess it is Chinese statue or something) lower right corner, which show only a part.
The bush lower left does not add any value to the image for me.
If you have another chance to visit here, I would shoot from left to capture the entire statue looking through the frame of pillars. Then you can develop the story by connecting unique roof with Chinese character (statue). I am saying without knowing if it is possible to shoot from left.
But currently there is no connection between the building, bush, and a bit of cloud in the sky. I do not see any story here.
So that makes me very hard to edit to be honest.
I like the unique tile roof. I like the red unique frame (just under the roof) which shows Chinese character. The big bush on left balanced well against the roof, which means I should not crop out the bush.
I might be able to squeeze a bit of texture and detail of clouds.
So for me, highlights of the image would be 1. tile roof, 2. Chinese shape frame, and 3 Texture of clouds.
In such case, I do not need any colors. Just to focus on detail and texture of each components.
That's how I arrived at the editing decision to BW conversion.
After BW conversion, I wanted add some warm colors, so I added "fallcolors" in Color lookup (adjustment layers) in PS.
I guess this is the best I can do for now.
&nbsp
Posted: 08/03/2022 23:30:59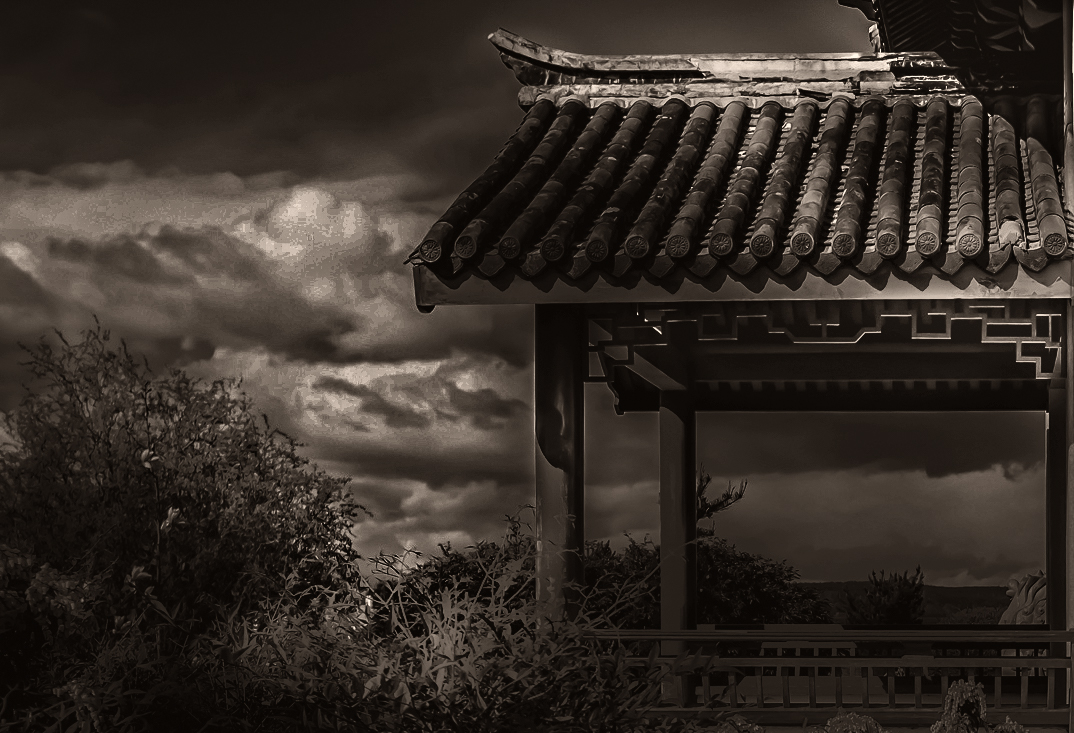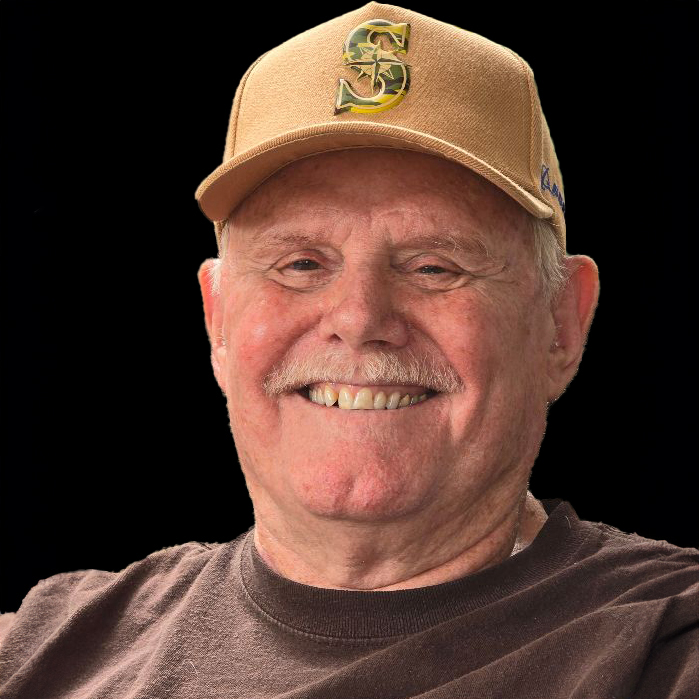 Bob Wills
You created a beautiful B&W image Haru. Thank you. &nbsp Posted: 08/11/2022 12:11:35
---
---
---
Gloria Grandolini
Hi Bob, I really like the old pagoda and its colors and the weathered roof. I think you should make that the focus of your image. The orange color seems a bit too saturated. Maybe crop the left side - the whole bush, and then if possible as Haru said include the whole statue (?) on the right side. &nbsp Posted: 08/05/2022 15:51:49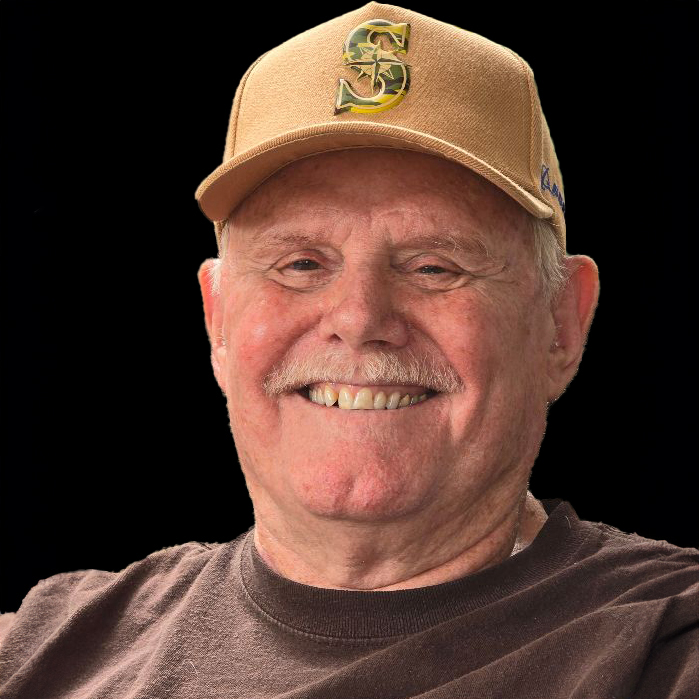 Bob Wills
Thanks, Gloria. The saturation is the glow. Makes colors pop some. Not for every taste, to be sure. &nbsp Posted: 08/06/2022 08:03:37
---
---
---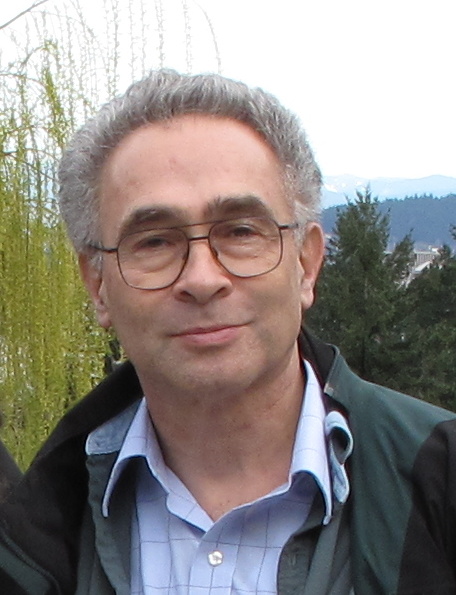 Stephen Levitas

(Group 32)
I find your study of space and architecture fascinating, and I want to keep looking at it again and again. I see that you have balanced space and the building exactly 50/50. To me, this respects the Asian art tradition of placing the works of humans in a natural setting, without the human works dominating. &nbsp Posted: 08/08/2022 12:39:23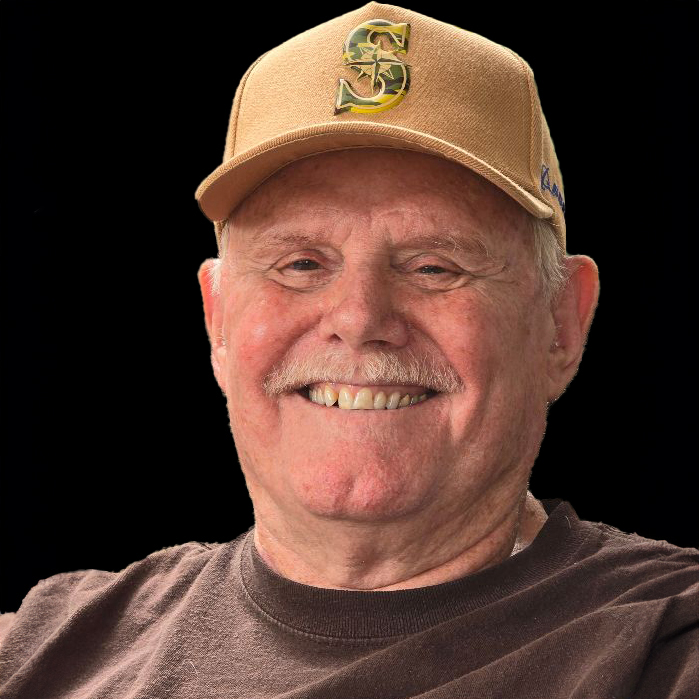 Bob Wills
Thank you, Steven. &nbsp Posted: 08/08/2022 12:55:38
---
---
---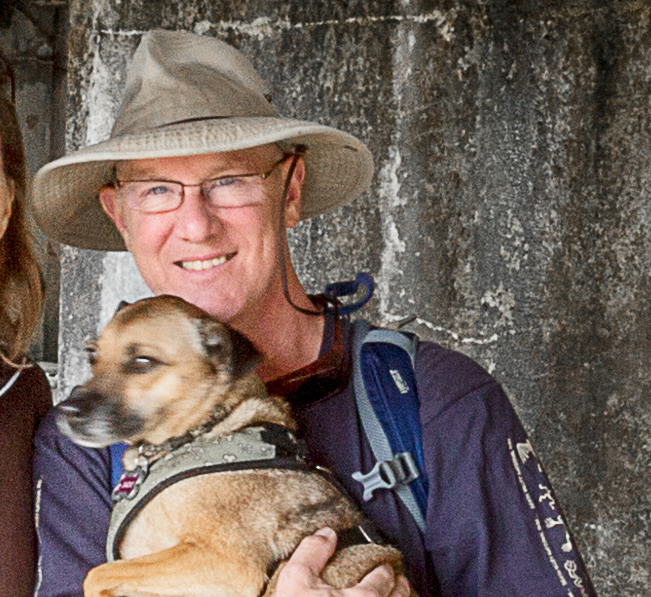 Dan Mottaz
Hi Bob, I always admire how you see and what you choose to photograph. Your photographic sensibilities put me at pause. Especially with regard to color, composition and subject.
Red is an important color in the Chinese culture. You seemed to hone in on that well with your color pallet. Despite the strong reds, the image feels peaceful. Also, I like how my imagination wonders beyond the shrubs on the left.
I like Haru's B&W interpretation. However, it loses its red cultural significance, and is too dramatic.
Thanks for choosing this image to share. &nbsp Posted: 08/09/2022 15:16:42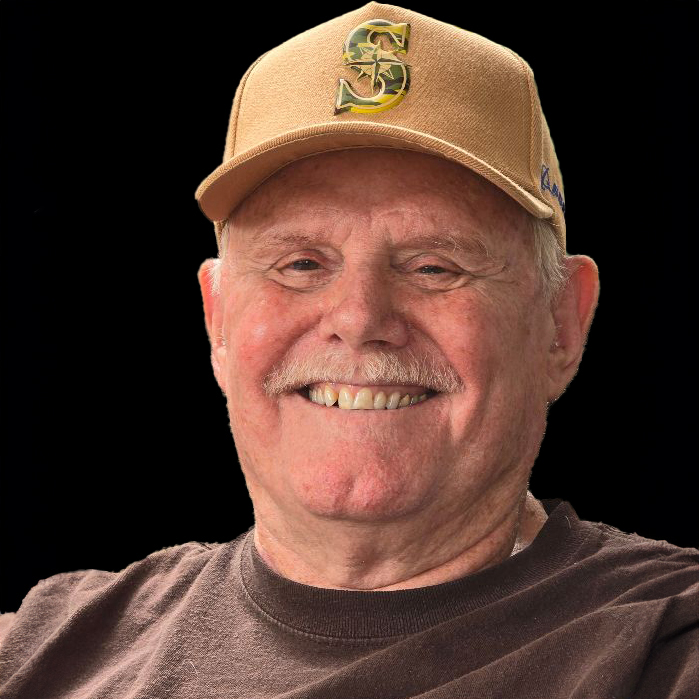 Bob Wills
Thanks, Dan. This is just one side of the park building. I didn't want a visitor snapshot. I may decide this is a worthwhile place to do a series. Bob A. inspires me but my tremors and fused neck hold my shooting to a minimum. I'm thinking burst mode may be an answer for me. Anybody tried that? &nbsp Posted: 08/11/2022 12:06:39
---
---
---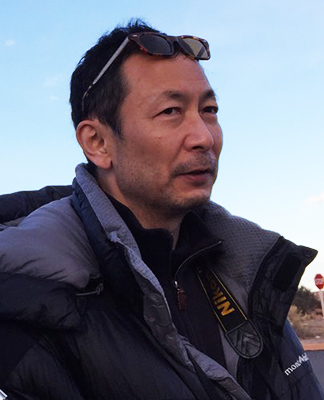 Haru Nagasaki
Hi Bob,
Dan is right. I lost the red color.
Let me post another attempt in case I keep the color. Replaced the sky and used the building as a frame.
This is a good practice for me. Thank you for providing me an opportunity to think. I think other members would have different perspectives and ideas.
&nbsp
Posted: 08/10/2022 02:53:12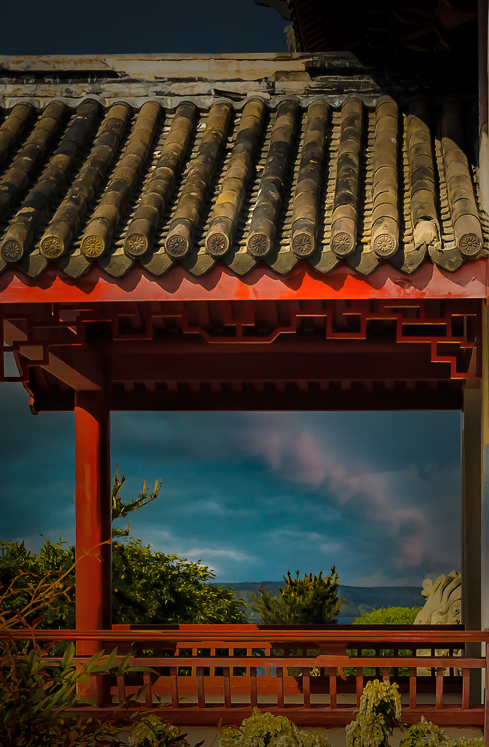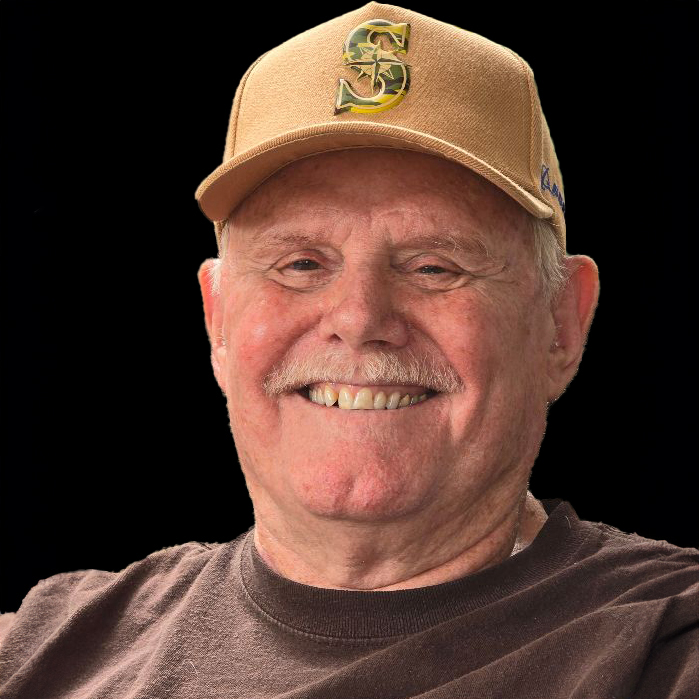 Bob Wills
Thanks, Haru. You are correct in that all members would process our images differently. I use our group to learn and hone my skills, no matter how limited they may be. &nbsp Posted: 08/11/2022 12:09:37
---
---
---
Please log in to post a comment