Cheryl LaLonde
---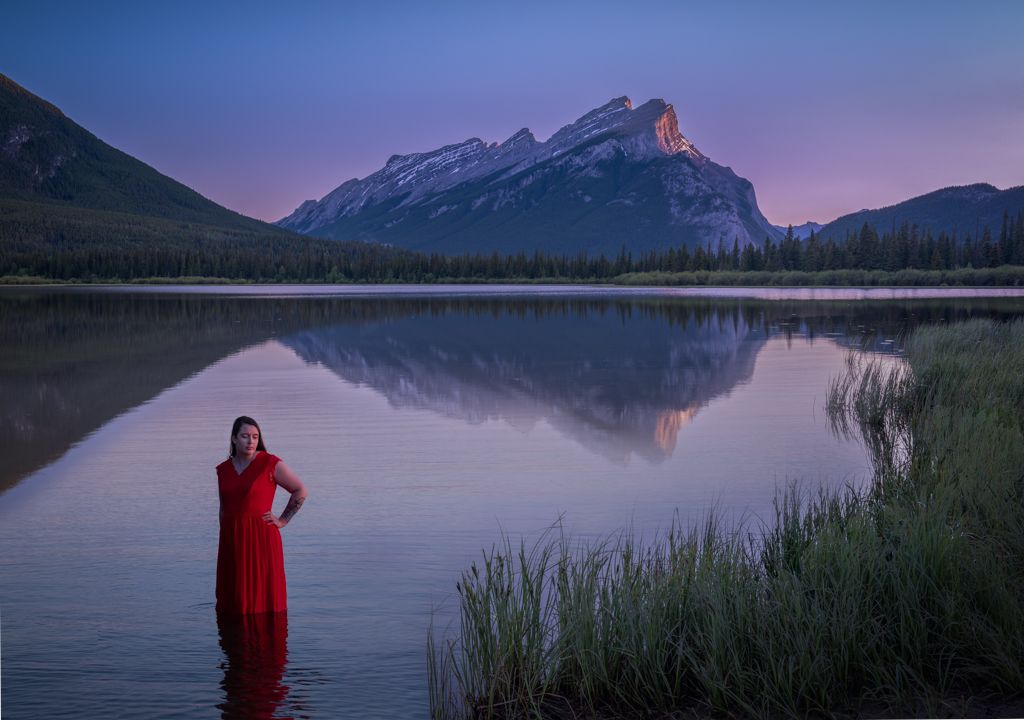 September 2021 - Enjoying Nature
About the Image(s)
Camera: Fujifilm GFX 50s
Lens: GF 32-64 F4
Tripod: Yes
Filters: None
Settings
ISO: 800,
F/Stop: F8
Shutter Speed: 1/200
Subject Matter: Portrait and Landscape

What I was trying to achieve:

I have been thinking about incorporating people into my landscapes. Until this point, I have not taken portraits very often and I can honestly say I need a lot more practice. My main struggle with this is to find a more natural looking pose and to get the color and lighting correct on the subject and the scene. Any ideas regarding posing, lighting and blending the subject would be greatly appreciated.

Post Processing:
This was very much an experiment to see what was required and involved in creating this kind of image.
For this image I took several images. I took one of just the mountain range, one of just the water (No person) and one with my daughter in the water. I was not intending on adding the mountain into the background (it was taken 700 km away and a couple of months prior) but found that the scene with my daughter (Kaitlyn) was lacking an interesting background.

When I took the image of Kaitlyn, I used a fill flash to illuminate her face. It was just too dark to see her face without it. The setting for the flash was quite low so that it was not to bright and unnatural (sorry I don't remember the exact setting).

After I had all the images it was time to blend them using masks. I started by adjusting the image of Kaitlyn in lightroom for exposure, highlights, shadows, whites, blacks, and noise reduction. Then I adjusted the color of the mountain range in lightroom using HSL/color sliders to match the image with Kaitlyn.
I exported them all as layers into photoshop. I flipped the mountain horizontally so that the light was coming from the same direction as the sun setting on Kaitlyn.

After that it was a matter of blending them. There were two areas that were somewhat difficult for me. The first was that the water was much quieter on the mountain photo and the second was how to blend the grass so that it looked natural with the water in the Kaitlyn photo. I must say that I played with this quite a bit and with much frustration and it is still not perfect.
---
10 comments posted
---
---
---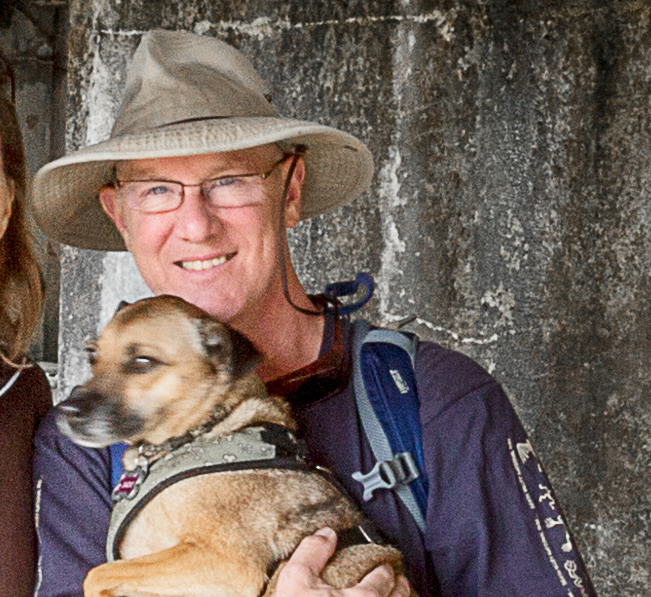 Dan Mottaz
Hi Cheryl, you did a fabulous job in putting all those images together. I feel your blending of the water looks perfect. Check your cropping, though. Lower right horizontal and lower left vertical.
Your image is well composed. My eyes travel up from Kaitlyn in a reverse S-curve to the mountain. The reflected ridgeline on the left aids my eye in it travels. I like the placement of Kaitlyn where she's positioned in the center of the reflected pyramid. Her red dress plays off nicely against the soft blue tones of your landscape.
I'm trying to decide as a viewer if this is a picture of Kaitlyn with the mountain and lake as a backdrop or the other way around. I rarely use people in my landscape photography. Mainly because I am not skilled enough not to make them look self-conscious. If used at all, I try to put people back far enough so they are not identifiable and serve as scale in an expansive scene.
Keep practicing. I think you are on to some eye popping images. &nbsp Posted: 09/05/2021 17:48:43
Cheryl LaLonde
Hi Dan

I struggle with any kind of posing to make it look natural and it may be showing somewhat in this image. I had a hard time directing Kaitlyn so that she looked natural and it may be due to what Stephen eluded to. Most women would not go wading in a red dress. I will keep that in mind when I compose my next shot. As you have pointed out, the placement of her is fine but the pose/wardrobe may not fit.

&nbsp Posted: 09/10/2021 12:52:05
---
---
---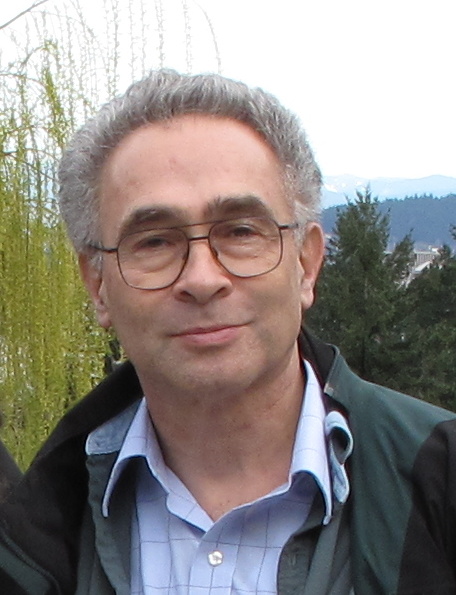 Stephen Levitas

(Group 32)
I like both element of this (landscape, model), but I have suggestions about the combination. I don't expect a woman in a nice dress to go wading--of course breaking rules makes for an interesting image. I would have placed her on a promontory of land looking out over the scene. Or, in the water like this, pulling up her dress clear of the water, or in suitable bathing attire or nude. &nbsp Posted: 09/06/2021 08:34:48
Cheryl LaLonde
Hi Stephen
The dress was purchased very inexpensively on amazon just for this image. We chose red because it will contrast most landscape colors. I see what you mean re the dress and most women don't wade into the water with a dress on so I will keep this in the back of my mind. For my next image I will look to have the person standing or doing something that seems to be more likely. Thanks for the feedback, its helpful. &nbsp Posted: 09/10/2021 12:46:02
---
---
---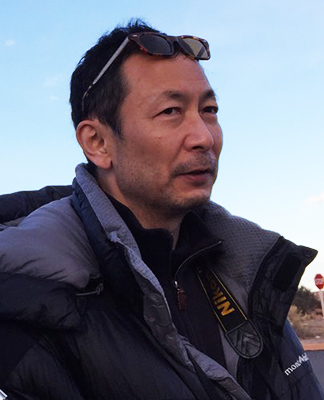 Haru Nagasaki
Hello Cheryl, Nice to see you. I joined this group starting from this month.
I rarely include the people in the landscape image so I do not have a lot of experience. So please bare with me.
I think the composition works well - good balance between the lady and the mountain, the foreground of grasses create the great leading line toward the mountain at the back, and the reflection is clear nothing overlapped. Calculated very nice. Well done.
Post processing is done nicely as well. All looks natural to me.
It might be debatable on the title, "Enjoying Nature" - I would not deny the red color clothing (it is work well against green in the color pallet) but the atmosphere created from her appearance and action seems disconnect in my eye. &nbsp Posted: 09/08/2021 21:55:19
Cheryl LaLonde
Hi Haru. Welcome to group 96, I'm glad to have you join us! I see what you mean regarding the disconnect. Stephen also mentions that feeling. I am going to keep that in mind going forward with images like this.
Thanks! &nbsp Posted: 09/10/2021 12:47:34
---
---
---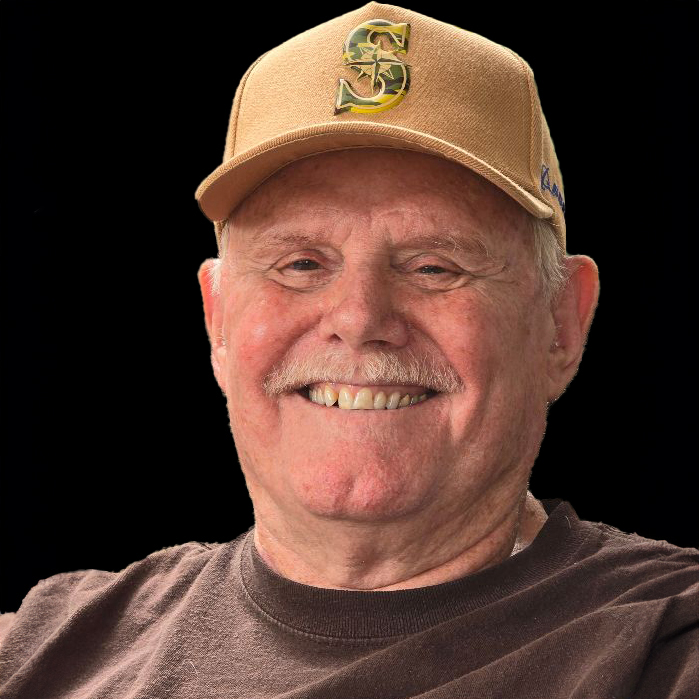 Bob Wills
Hi Cheryl,
Wedding photographers use glam shots in the water all the time. That being said, the images are created for the bride, not the landscape. This image could be a landscape instead of portrait by having her looking at the mountain.
You did a fantastic job of compositing all the images. Bravo! &nbsp Posted: 09/10/2021 22:05:08
---
---
---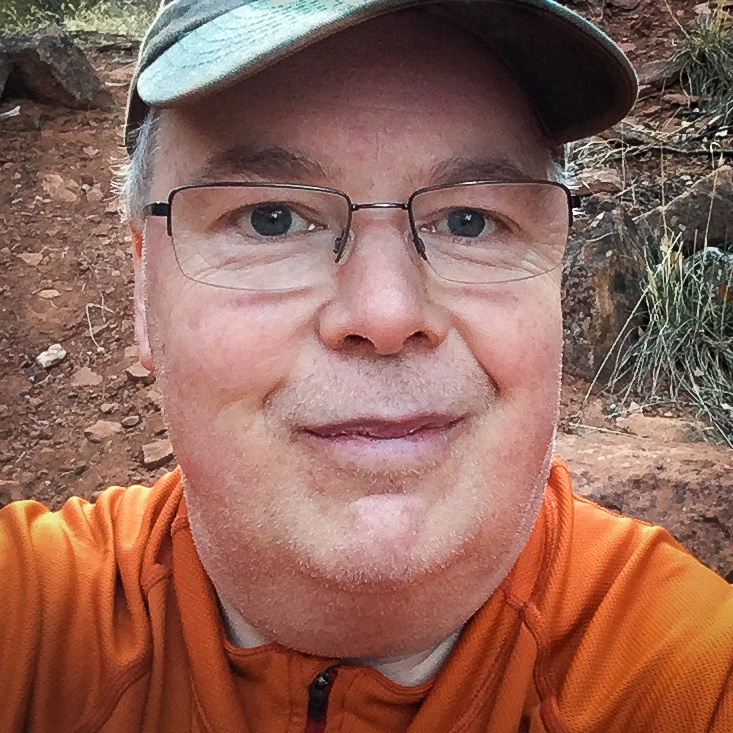 Robert Atkins
Hi Cheryl. I don't think I have ever put a person in my landscape images. I applaud you for venturing out and trying something new with this. I also don't have any experience with portraits or flash, so take my comments with all that in mind.

I like the colors in the image. I think the red dress is a great choice in complementing the natural background colors, and demands attention. I don't have as big a problem with the unnatural wading in the water - I think that suggests something interesting and different is going on and potentially evokes emotion. But then given the pose and where your daughter is looking, I am not sure what that is. I also think even with the red dress, your daughter and the mountain fight for focus and attention. It is hard to say which the photo is about. I think that is fine that there is a balance, but then it would seem to require them to be connected for things to work, and again, with the pose and direction she is looking, I am not sure the connection is there. I guess a straightforward thing to do would be to decide what emotion your daughter is feeling toward the mountain, and then pose her in a way that tries to convey that emotion (and also connects her to the mountain).

I think you chose a very difficult first step into something new with lots of challenging aspects - the model and posing, the flash lighting, the composting, etc. It would have been amazing if you had nailed everything on the first try. I think you nailed the technical aspects, which is still pretty impressive. And leaves you free to focus more on the big new space of how to better aesthetically include a model in a landscape image. &nbsp Posted: 09/11/2021 12:19:54
Cheryl LaLonde
Hi Robert
Your thoughts are spot on. It might have been better if I had originally had the mountain in mind for the background, then I might have posed Kaitlyn differently. I always experiment and sometimes things work out and sometimes they don't. Never the less I always learn something which will make my next photo better.
Thanks for the insight. I always enjoy hearing your thoughts. I might redo this one with a different pose I have if it will blend OK. &nbsp Posted: 09/12/2021 00:17:37
---
---
---
Emily Kawasaki
Great shorts and interesting edit Cheryl. I also don't do much with people as photo subjects (or even props), so my advice on that subject is moot. I would agree with Robert that there seems to be a fight for which is the focus (red dress, daughter, mountain). I think how you edited the layers of the mountains, sky, and water was superb, both technically and in terms of the final image. &nbsp Posted: 09/19/2021 15:10:37
---
---
---
Please log in to post a comment