Emily Kawasaki
---
June 2021 - Doubles
About the Image(s)
I took this photo while traveling south-east on the Robert Moses Causeway in West Islip, NY. I took the photo at 2:32 pm ET on April 4, 2021. It shows the causeway in the foreground and Gilgo-Oak Beach-Captree in the background. I took the image using my Sony a5000 camera and Sigma 16mm 1:1.4 DC DN lens. The ISO is 100, the f stop is 1.7, the shutter is 1/2500 sec., and the depth is 16mm. Post-editing in Luminar 4 include slight increase in AI Enhance and Details Enhancer (small, medium, and large). I tried to capture repeating geometric pattern of the bridge structure and the double rows of the causeway, the car lanes, and the two cars driving side-by-side.

---
4 comments posted
---
---
---
Cheryl LaLonde
Hi Emily
As I look at this image I am drawn to the geometric patterns of the bridge structure. I like the design in the structure and the fact that the sky does not distract from this pattern. To my eyes the cars on the bridge don't add to the image.
My thoughts would be to enhance this aspect of the image by adding more contrast and removing the cars. I played around with it a little and found that converting to black and white and inverting the image really enhanced the pattern. I also thought a portrait crop would bring attention to the pattern of the main bridge structure. &nbsp
Posted: 06/12/2021 15:12:54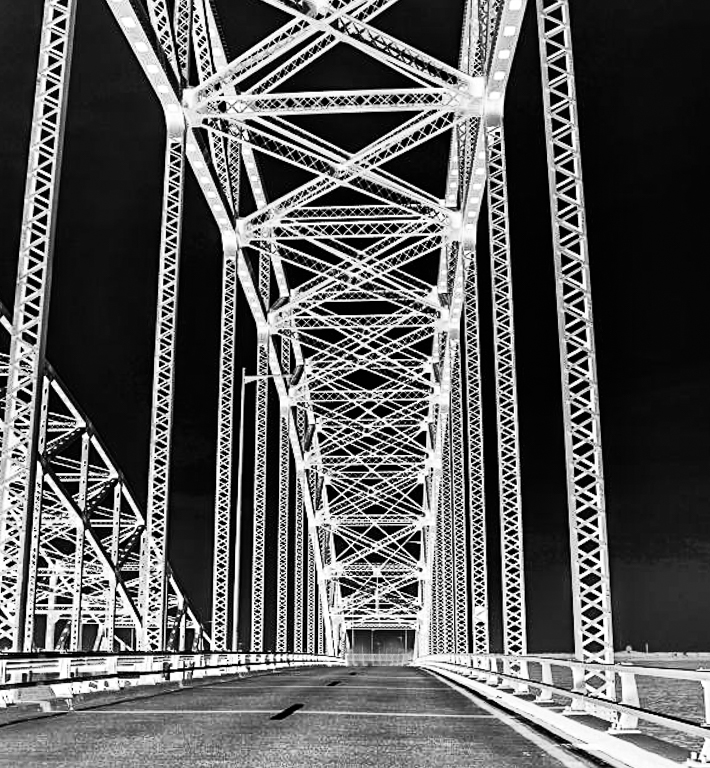 ---
---
---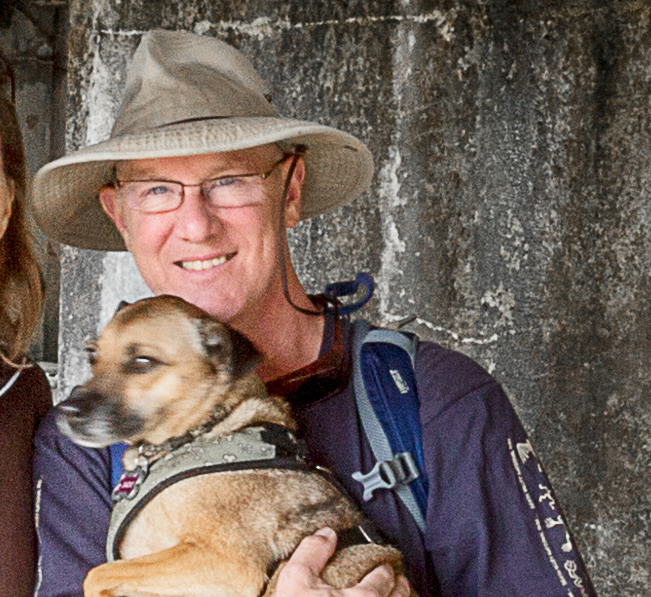 Dan Mottaz
Hi Emily, I have been trying to understand tension in visual art for a couple of years. Studying and comparing photography and classic paintings helps me get a grasp on it, but putting it into practice is another thing. Your image is a terrific example of how tension works.
You managed to create a perfect balance of subtle tension and simplicity with your bridge shot. This is done by placing the cantilevers at the top of your frame right in the middle but shifting the road slightly off to the right while including the left side causeway. The tension is tamed appropriately (in my opinion) by the image's simplicity. No clouds, no visually distracting elements - just the geometric lines and the two cars. However, check your leveling.
I like Cheryl's interpretation of your photo. It's an imaginative approach that takes your image to the next level. &nbsp Posted: 06/13/2021 08:28:29
---
---
---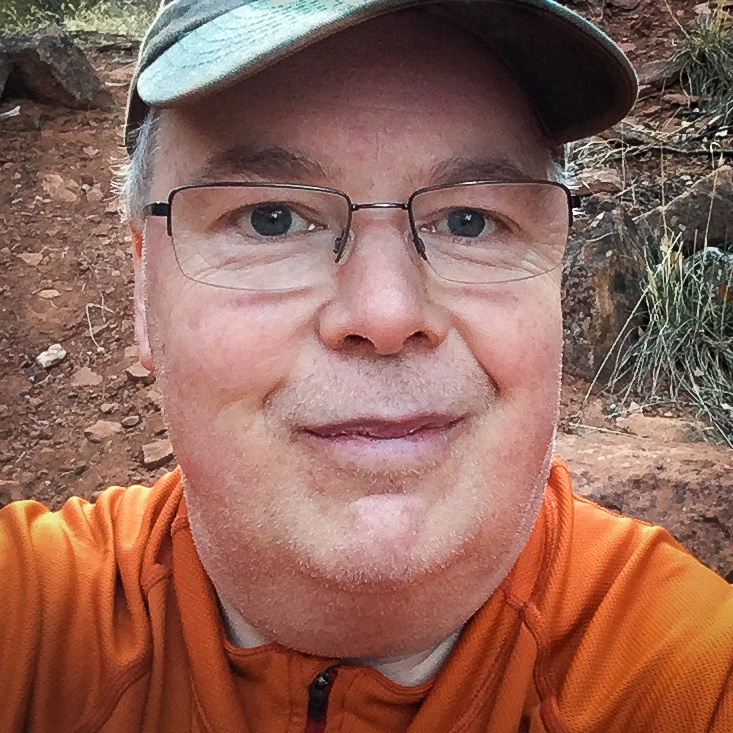 Robert Atkins
Hi Emily, another interesting bridge photo. Coincidence, or are you assembling a project on bridges? I thought a bit about the asymmetry of the photo, but in the end I very much like the off center perspective which moves the vanishing point right of center. Of course the strong graphic forms you've found are great - you have a good eye for those.
For me though, the literal interpretation of this image does not have quite enough to hold my interest. Cheryl offered one option for going beyond the literal. Let me offer another one (and there are many directions one could take this image). I chose a high key approach. I first did a perspective correction in LR to bring the uprights vertical - they of course lean in because you were tilting the camera up. Then I brought it into Nik Color Efex and played around with a lot of filters until I got an artistic high key sort of look that I liked. Again, many directions you could take this. &nbsp
Posted: 06/13/2021 10:47:00
---
---
---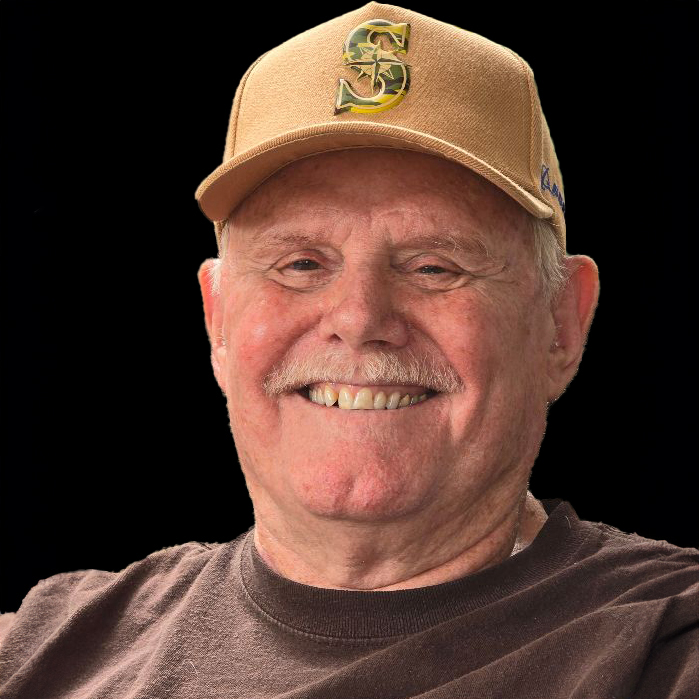 Bob Wills
You have captured some repeating patterns in the bridge. In that case your image is successful. Cheryl's interpretation is more impactful, in my opinion. The image is weighted towards the left, so the right could be cropped, but it may cause you to lose the tension of which Dan speaks or increase it. The light poles could be removed to further simplify your image. Excellent eye (except for level) &nbsp Posted: 06/15/2021 11:38:58
---
---
---
Please log in to post a comment