Keith Au
---
November 2023 - Floating Snail
Original
About the Image(s)
Found some snails in a lily pad/pool under a bright sunny day.

Took a snapshot of a floating one. Although under direct sunlight, the water still appeared pretty dark, providing a perfect background. Note that I had set the EV to -1 stop.

During post-processing, I cropped it out and the whole body looks all in-focus.
I have increased the contrast and the vibrance a bit so to show the hidden colour of the shell. The white ring on the top part of the body is the natural wave of water around the body, not from any post-processing.

I have also cleaned up a few white spots on the water (they are not noise)

Any comments / suggestions for improvements are welcome.

Nikon D850 105mm/f2.8 macro lens
1/640s f/4 iso@200 Handheld -1.0EV
Post-processing: Cropping, added contrast, vibrance and removing a few water reflection spots using PS.

---
This round's discussion is now closed!
8 comments posted
---
---
---
Stuart Ord
I think this is an interesting result, and quite amazing that it has come from that original. It's a great testament to that lens, that this result can be obtained from heavy cropping.

Given the conditions, I think the result is good for sharpness and texture, surprisingly low noise. It's fairly framed, I'd have made it a little more diagonal.

To me, the biggest improvement you can make is by getting closer. Even with a 105mm APS-C lens, you need to get "up close and personal" with the subjects, pushing the lens to 1:1 (magnification 1) or to frame the subject so that cropping can be not needed or minimal. With a macro lens, cropping more than a little just means you weren't close enough! &nbsp Posted: 11/05/2023 04:53:16
Keith Au
Thanks, Stuart. Agreed that it's much better to get up closer, and getting 1:1 if possible. For this one, since the subject is in the lily/lotus pond, I could not get closer than what the picture shows (with my 105mm micro lens). I have decided to get up close to 1:1 for my next month's submission.

I was also amazed by the clarity and colourful outcome after cropping and pushing a little of the contrast and vibrance. The colour turned dark blue from grey (see the original).
I did think of rotating it to more diagonal, but somehow dropped the idea after adjusting to the golden ratio. With your suggestion, I'll for sure do that in the future. Thanks for the good advice. &nbsp Posted: 11/05/2023 22:05:18
---
---
---
Pat Glenn
your subject is very interesting. it is a good "larger" image. I feel need to be more macro and explore either half as the focused/unfoced ends to see if it creates a different feeling of close up. the colors in the snail seem to match the colors in the shells...interesting.
&nbsp Posted: 11/12/2023 22:15:34
---
---
---
Tom Pickering
Good result after cropping. Focus is tight and colors work for me. &nbsp Posted: 11/17/2023 13:29:45
---
---
---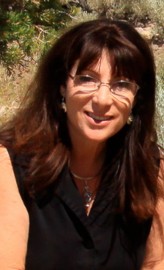 Carol Sheppard
This all feels very balanced, with a nice tight crop, and beautifully sharp features. The way you've captured the water really complements the nail, with the water line cupping around it but appearing as a nice soft opaque blue. It is a very, very pleasing image; great capture! &nbsp Posted: 11/19/2023 22:24:38
---
---
---
Fran Nunn
The tight crop does definitely capture the snail- the colors that you picked up in the shell are beautiful. And the dark color of the water and the cupping as Carol said really add to the image. Really nice. &nbsp Posted: 11/21/2023 11:48:32
---
---
---
Gloria Grandolini
What a beautiful image - it feels like the snail is floating in space and is almost transparent. And it is pretty sharp and defined even with the cropping. I am impressed by the color definition. &nbsp Posted: 11/25/2023 14:28:58
---
---
---
Keith Au
Thank you all for your messages. Yes, I am so pleased and surprised that the colour came out so nicely and the cropped subject so in focused - without any advance PS post-processing work. This tells me to try shooting new stuff and who knows what would come out from the creation. &nbsp Posted: 11/25/2023 14:38:23
---
---
---