Fran Nunn
---
November 2023 - Veins of Autumn
Original
About the Image(s)
This image was taken in my yard last month in early morning light with some subtle backlighting from the sun. I was attracted to the colors in the leaf and the pattern of the veins.
Camera was my Canon EOS 5DMarkIII and the lens was my Canon 100 mm f/2.8L Macro - on a tripod.
Settings are 1/6 second at f/7.1, ISO 400 at 100 mm focal length.
Post processing was done in LR- I cropped the image to get rid of the bright background and concentrate the focus of the viewer on the middle of the leaf with the primary vein. I Increased contrast, whites, texture and clarity. I decreased highlights, shadows and blacks. I have included the original image for comparison.

---
This round's discussion is now closed!
12 comments posted
---
---
---
Stuart Ord
I like patterned leaves, and autumn is a great time to find colours, shapes and textures in them. As soon as I say "shapes and textures" I think "Should it be converted to mono?". No, the colour is important here, this is a nice result.

The image is sharp in the centre, falling off towards the top and bottom, but that's fine for this type of shot I think.

I like the diagonals of the veins and the overall colour gradations. I think your crop is spot on. Super! &nbsp Posted: 11/05/2023 04:03:28
Fran Nunn
Thanks for the comments. Yes the patterns in the veins and the colors are what drew me to this image. And appreciate that you like the crop. &nbsp Posted: 11/21/2023 11:33:04
---
---
---
Keith Au
Hi Fran, very nice colour and pattern. Looks like the whole leaf is on the same plane, hence all in focus. I notice that there is no distracting reflection from the strong sunlight.
As Stuart alluded to .. It would be interesting to see what the patterns look like if the image was turned into mono showing shades of grey.. :-) &nbsp Posted: 11/05/2023 22:15:21
Fran Nunn
I tried the monochrome treatment, but I really do like the colors in this. Always a good thought to try though. &nbsp Posted: 11/21/2023 11:34:15
---
---
---
Pat Glenn
I definitely like the colors! you can see the transition of seasons in the changing colors on 1 leaf!. I can see the cracks/veins all over some softer than others. kind of looks like a painting, maybe water color. see the middle/large vein mostly in focus and above/below in softer focus - good for the macro effect. it fits into the vertical frame nicely. &nbsp Posted: 11/12/2023 22:21:40
Fran Nunn
Thanks Pat. Fall is my favorite season and I like trying to get the small details to illustrate it. &nbsp Posted: 11/21/2023 11:35:21
---
---
---
Tom Pickering
Fran Nunn
Sharpening I think doesn't create the feeling I wanted for this particular image. As Carol indicated, the subtle softness does give it a different feel. And with the slight variation in the plane of the leaf, it does fall off some. &nbsp Posted: 11/21/2023 11:37:51
---
---
---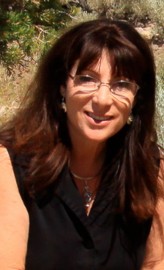 Carol Sheppard
The diagonal positioning on this feels very pleasing, with the colors lending an additional hit of artistry. I felt the sharpness was very appropriate to the subject-if it was too sharp, it would have given it an entirely different impact. Beautifully done, in my opinion. &nbsp Posted: 11/19/2023 22:08:29
Fran Nunn
Thanks Carol. I too like the diagonal line of the main vein. Diagonals seem to give images some movement. &nbsp Posted: 11/21/2023 11:38:44
---
---
---
Gloria Grandolini
Hi Fran, apologies for late comments, my 89 year old Mother is visiting and it is a full time job. Not much to add - I really like the image. And as mentioned by others the spectrum of fall colors within a leaf is quite wonderful. &nbsp Posted: 11/20/2023 18:25:09
---
---
---
Fran Nunn
Thanks Gloria. I am always late with my comments, and I can't blame it on a visiting mom! Hope you had a great visit and I appreciate your comment. &nbsp Posted: 11/21/2023 11:39:48
---
---
---