Carol Sheppard
---
November 2023 - Crab
About the Image(s)
It was actually taken on my Canon with my Tamron 180mm Macro lens--one of my favorite lenses when I use the Canon. The settings were ISO2000, f9.0, 1/160th sec. and I was crouching and doing my best to get this little guy without a polarizing filter or a tripod!! Crazy.

Anyway, I did a bit of post mainly to sharpen. As you can see, even with the ISO bumped way up, I still had a much slower shutter speed than would have been advisable. I couldn't go below f9 because I didn't have stacking ability for this one.

This crab is teeny-tiny in reality.

---
This round's discussion is now closed!
7 comments posted
---
---
---
Stuart Ord
Ah, he's cute, I like him. Or her.

I had some crabs in my aquarium once, and they were small (less than 2cm across) and cute, but they kept escaping. In the end I found them behind a curtain, and crispy.

I've been looking back to your emails, and I can't see a difference between your "original" and "final" ones. That's no matter, I don't see much needing any change. There aren't lots of highlights that might have indicated that a polarising filter had been needed. The claws are a bit light for my likeing, I'd have toned them down a bit to avoid distracting too much from the face. I think your settings were perfect for this image, and the result rewards you, it's very enjoyable.

As for your skeleton - if he was a photographer, his exposure was set too long! ;-)


&nbsp Posted: 11/05/2023 05:04:30
---
---
---
Pat Glenn
this is a beautiful crab. the blue colors but then a rainbow of colors are amazing. the eyes/face look in focus and even the claws - so the face pops out. in the front/back/side/belly of the crab are the out of focus parts which gives it a macro look. it is so interesting to look at. if the crab could have taken direction I would have told him to scoot up that rock more and see less of the rock.... alas some actors are stubborn. &nbsp Posted: 11/12/2023 22:37:48
---
---
---
Tom Pickering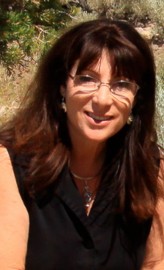 Carol Sheppard
I'm always wary of over-sharpening but would love to get a consensus on that question…and welcome the input on that. This was taken without the ability to focus stack or to use a tripod, but if the out of focus areas are too prominent, I'd love to know how it feels to others? &nbsp Posted: 11/19/2023 22:28:10
---
---
---
Bob Crocker

(Group 57)
I like this little guy, maybe he wasn't posing but still gave you a shot. I like his colors and slight diagonal stance. Sharpening - wow, I'm with you on being wary of over-sharpening but I Tom's boost works, esp. in the mouth area. &nbsp Posted: 11/20/2023 16:50:03
---
---
---
Fran Nunn
Carol- I love this little crab. The iridescent colors in the shell are really nice and the water sheen on the shell and the rock is nice. I love the seashore. I don't mind the out of focus areas at all as the little guy's face is what counts here. &nbsp Posted: 11/21/2023 12:39:36
---
---
---
Gloria Grandolini
Carol, The colors are just amazing. Looks like a paining. I have never seen a crab like this, or maybe I have not looked close enough! You did an amazing job handheld I think. On sharpening, the face looks good enough to me. &nbsp Posted: 11/25/2023 14:35:07
---
---
---