Carol Sheppard
---
May 2023 - A Sundance Type Escape
Original
About the Image(s)
The settings were on my Olympus OMD-1, handheld, 1/1600 (to eliminate shake), f4.5, ISO 1000.

I took the original into LR and adjusted the whites and blacks. I cropped it behind the frog and angled it slightly forward. Then in PS, I increased the vibrance a bit. But then I decided it needed a light source, since you could set some light hitting him in the side closest to the camera. I did this with a gradient, very crudely. Then it looked too yellow overall, so I brought the yellows down a bit back in LR. Finally, I decided to eliminate the rock in front of him...it felt too much like it was blocking his way. So back into LR. After that, I went into NIK Color Efex and brought up a little greyish vignette and about a 12% increase of detail/sharpness on the frog.

One other thing--not liking how my yellowish light affected the clarity of my frog (who was actually quite sharp and clear SOOC), I copied and pasted him in an additional layer. Then I went around his edges with a cloning brush to just soften the lines in a few places where my selection felt too false.
---
10 comments posted
---
---
---
Stuart Ord
Lots of processing, but a successful outcome I think. All your work has improved the result. You've even got a nice catchlight in its eye. Super. &nbsp Posted: 05/16/2023 15:37:28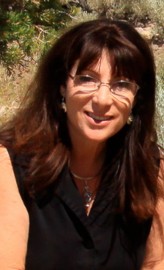 Carol Sheppard
Thanks, Stuart. Originally I left the rock in and it really felt like that last scene in Butch Cassidy and the Sundance Kid. But I felt the rock was distracting as thought he had nowhere to move into. &nbsp Posted: 05/16/2023 20:54:31
---
---
---
Gloria Grandolini
Hi Carol, very nice and super sharp image , your frog looks to me almost as a painting. I really like what you achieved with the colors. The one area that distracts my eye a bit is the surface just before where the rock was. I wonder if it would help to clone the same texture as the the surface on the right side. As always I learn from you a lot on options to improve an image. &nbsp Posted: 05/23/2023 16:42:07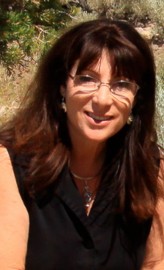 Carol Sheppard
That is great input; thank you! It has been disturbing me, too! &nbsp Posted: 05/24/2023 20:19:45
---
---
---
Tom Pickering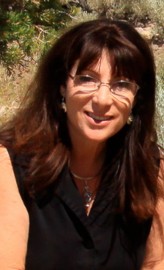 Carol Sheppard
It does change the story...now it is just a frog hopping along. Perhaps it is a "for the image archives" image?
&nbsp Posted: 05/27/2023 16:33:29
---
---
---
Keith Au
Carol, thanks for sharing the processing you have gone through. If it were me.. I might have been adding too much contrast or vibrance. You have done it just right. But I think the white shell may be a bit distracting.. Suggested dimming it a little. I think Tom's version does mean changing the story of the image. The original image gives some lively feeling. Great shot and post-processing. &nbsp Posted: 05/27/2023 23:47:06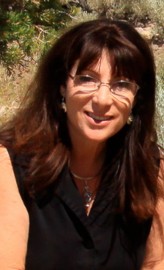 Carol Sheppard
Thank you for your input on this question. The compromise would be to dim or minimize the shells. This is the value of our feedback to each other! &nbsp Posted: 05/28/2023 10:51:38
---
---
---
Fran Nunn
Great frog, Carol. Thanks for discussing all your processing- more than I normally do, but you brought out a nice image. I like that you removed the rock to give him a way out. But the shells do add to the story- I like them. &nbsp Posted: 05/29/2023 14:23:27
---
---
---
Pat Glenn
Carol, frog is a great subject - clarity & texture - agree -I would probably have been trying to pop the color of the spots and texture of the skin to see how far I could go. background is a tough one. the shells do give it a story but they might not be the ideal background but shooting live you take what you get - shells give a reference point - I lean to keeping them in. Tom's fix makes sense but then it is more sterile. [ps sorry I'm late due to vacation and leg injury] &nbsp Posted: 05/29/2023 21:59:32
---
---
---
Please log in to post a comment