Keith Au
---
August 2022 - Curves on Stone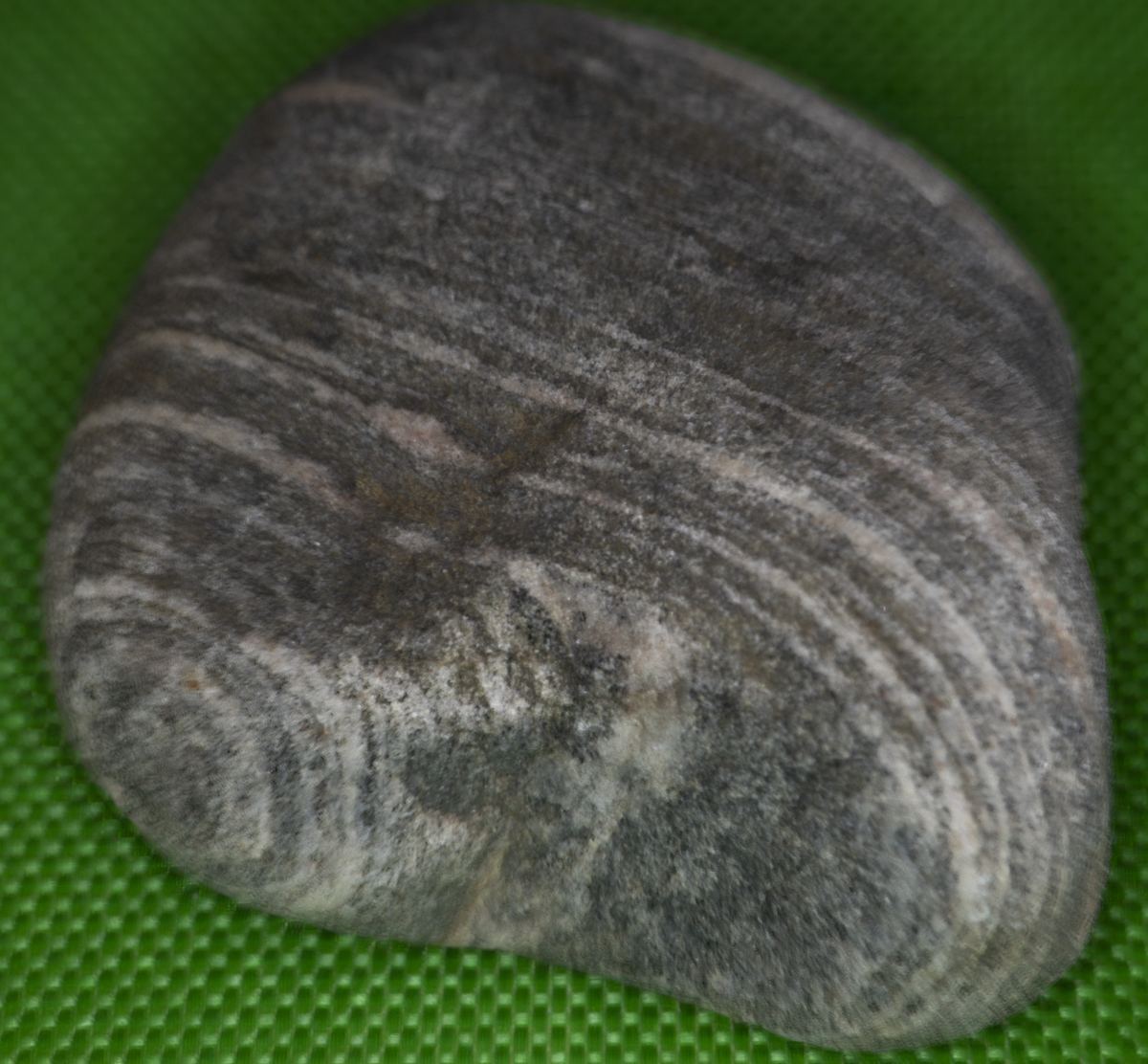 Original
About the Image(s)
Title: Curves on Stone
This is my first attempt of taking a macro image of pebble stone.
Lighting was from a macro ring flash. It is an outcome of my
first try of PS focus stacking (12 images) - using median merging:
- 6 different focus locations; each taken under left or right flash.
- Objective is to create shadows on both sides
Somehow I was not able to eliminate all out-of-focus spots.
Maybe I should have taken more images on more focus spots?
Any comment / suggestions appreciated.
Gear:
Nikon D750 105mm/f2.8 macro lens
1/6s f/10 iso@100 on a tripod

Post-processing: PS, raising a bit on exposure, saturation & structure.
---
8 comments posted
---
---
---
Stuart Ord
A nice subject, scope for lots of pictures.

The focus merging doesn't seem to have worked very well in my view - the surface texture and green surface look a bit fuzzy to me. I'm not familiar with PS, so can only comment on the result.

I think a more neutral surface rather than the green woven material would be better and less distracting. Also, I think it would be better if it were less tight in the frame. &nbsp Posted: 08/07/2022 16:42:51
Keith Au
Agreed, Stuart.
For sure this is not a good outcome from focus stacking. I will try again with a bit different approach.
Good point about the green background. It was just the table was available handy.. Bad choice on my part. A learning experience for me. &nbsp Posted: 08/07/2022 22:15:45
Stuart Ord
I keep a stock of A4 light cards in different colours as backgrounds. Sometimes these are too plain, and I have some fuzzy abstract colour prints which I made, in different predominant colours for those situations.

BTW, static lighting can be used to get shadows on multiple sides, or a reflector for your flash, although trial and error is needed for that. Ring flash is brilliant for single shots of things that move, but you can set up static lights more easily for static subjects as you can see what you will get.
&nbsp Posted: 08/08/2022 03:30:33
---
---
---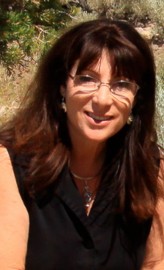 Carol Sheppard
This is an interesting image...but I do feel it is very out of focus. What I sense is that there was movement between the takes that you stacked. If you look closely at the lower left edge, you will see three edge lines. Also, I agree with Stuart about the background and cropping. I would have used a nice, neutral background color that picks up a color from the rock. Taupe? A vignette in that color with a diminishing opacity? If you have Color Efex, you can still do this to just play around. On the positive side, I like your even lighting! And I feel that at f10, you didn't need to focus stack. That should have been enough to get a good focus on that particular subject. &nbsp Posted: 08/07/2022 17:11:16
Keith Au
Thanks, Carol. There must be some wrong option that I have selected while merging the 12 images using PS stacking.
Agreed that; may be try one without stacking using f/10.
As Stuart said, the the picture is a bit tight.. I will try to allow more room and showing some shadow next time.
Overall, I was a bit too rush doing this.. Will try again.
Thanks all for the encouragement. &nbsp Posted: 08/07/2022 22:21:02
---
---
---
Gloria Grandolini
Keith, your image opens the door for a lot of more images and experimentation. I also immediately felt that the green background is distracting and takes away from the focus on the curves of the stone. Indeed you could try retaking it with f10. Also, you might try focusing on just a portion of the stone/curves and making it more abstract. I am learning quite a lot on stacking from the comments and answers on your efforts! &nbsp Posted: 08/15/2022 14:25:39
Keith Au
Hi Gloria, thanks for your message. Yep.. I'll re-take with a less-distracting background.. Great hearing that you are interested in learning focus stacking as well. This was my first attempt.. inspired by reading from the experts on this group.. Thankfully. Keep playing and learning.. &nbsp Posted: 08/15/2022 14:40:20
---
---
---
Pat Glenn
Keith, I am not a stacker so no tips from me. I am happy to see that you did your first stack and put it up - even if not in focus - that will be me some day. you will get more tips now!!! &nbsp Posted: 08/15/2022 22:57:07
---
---
---
Please log in to post a comment