Tom Pickering, APSA
---
June 2022 - Pill Bug II
About the Image(s)
Specs: D5000, Tamron 60mm Macro, 13-image stack, f38, 3s, 1:1, Macro Rig, 2 Adaptalux Lighting Arms (above and below)

Two months ago I posted a stack of a pill bug and promised a better specimen. I finally got around to doing a stack of this other one that survived the move to our new home. I did a comparison of merging the images in Helicon Focus and within Affinity Photo. I was surprised to discover that Affinity Photo did a much better job with the merge, though I recently updated Helicon Focus to a major version and may have to make some adjustments.

After merging the images, I did a bit of cleanup of debris, added clarity, vibrance, a little saturation, reduced brightness and boosted contrast. I'm aware that the lighting from below was a bit too hot, but ran out of time to take further stacks. Suggestions?
---
6 comments posted
---
---
---
Pat Glenn
oh Tom I like this bug better than the last for sure. I like the head in this position. since he is dead it would be good to move that "arm in the face".forgetting the hot spots, it looks nice the way the light makes the "body armor" glow in the front near the face... golden glow. maybe if you rolled the body a little more toward us [legs start going backward] then the hot spot wouldn't show and we would see more body parts... maybe the back would glow also??? I like your subject!!! &nbsp Posted: 06/12/2022 23:27:54
Tom Pickering
That's not an arm in front of its face, but one of its antanae.

Yes, a different position would have been better, but it had become so dry it was difficult to angle it better. &nbsp Posted: 06/19/2022 21:48:06
---
---
---
Stuart Ord
I like this! I like the stronger bottom lighting, it moves it from being a record / scientific shot to a more artistic one I think. Maybe retake with it a bit less strong bottom light, but don't lose the effect.

In that case, I wonder about it being "in mid air". Was it on glass? Or have you removed whatever it was placed on? I suppose a twig would look best.

As it was dead, as you say, trying to move limbs usually just causes them to fall off, which rather spoils things.

&nbsp Posted: 06/20/2022 05:40:29
Tom Pickering
It was on a 0 gauge pin, which I removed in post. Because it was so dry, it was pretty much floating on the pin, so almost impossible to fine-tune the position. &nbsp Posted: 06/20/2022 09:08:27
Stuart Ord
O guage is for model trains! &nbsp Posted: 06/20/2022 10:46:26
---
---
---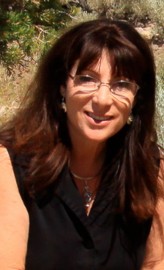 Carol Sheppard
Very cool, and I like it as is. Yes, there is the suspicion that it is dead, but it isn't so apparent that it detracts from the sharpness and detail of the capture. Kudos to you! &nbsp Posted: 06/20/2022 09:47:07
---
---
---
Please log in to post a comment