Pat Glenn
---
June 2022 - Dew on Spider Web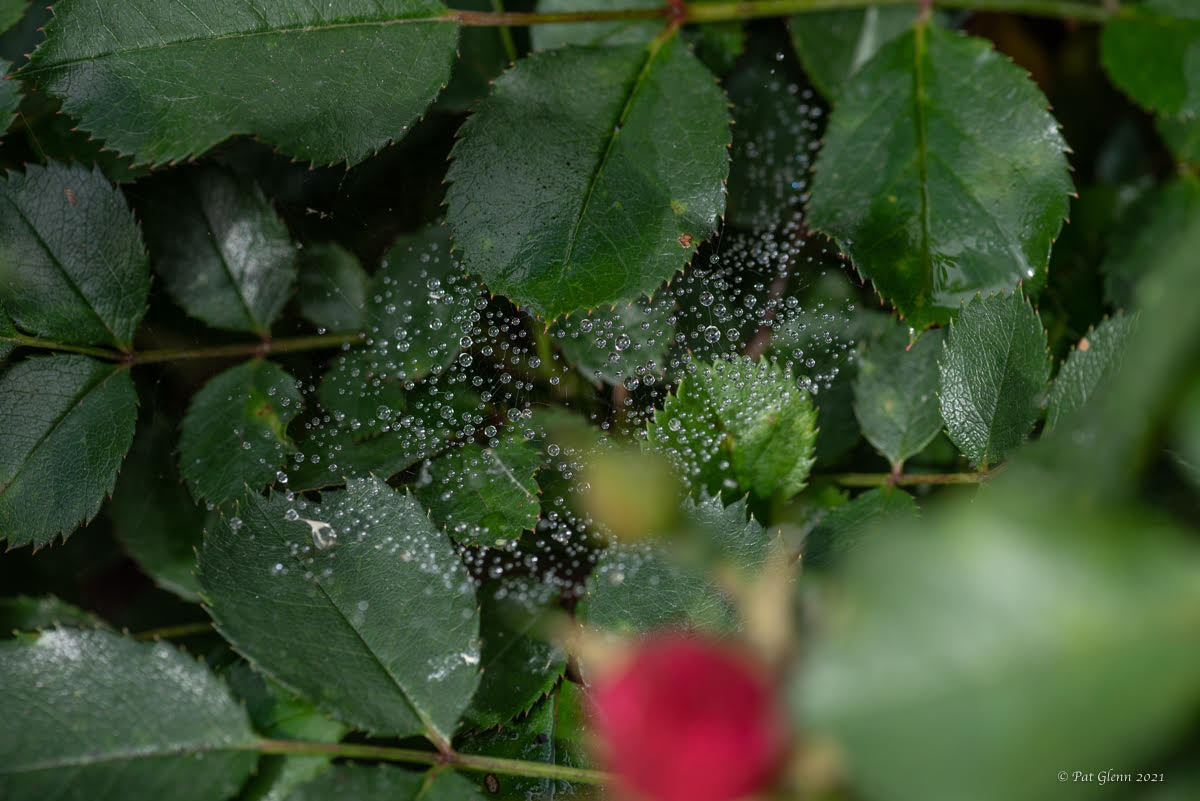 Original
About the Image(s)
Here is my June entry - 2 cropped to just see dew drop and wider original

Nikon D750, macro 105mm [don't know the magnification but not 1:1]
ISO100, 1/250, f10
Huge cropping, handheld, in nature on sunny day but shooting into bushes.
I left the background dark… having a hard time figuring out how I should best visualize these dew drops. I tried to focus on a few - so how many in focus dew drops make a good macro photo is a good question…or when it is not appealing because not enough are in focus. The leaves are just there [1 big blurry leaf is an eye sore]… no big effort to rearrange leaves in the field… I vaguely remember moving around a little to get different angles and yes I have a multitude of these shots. I did feel that f10 was better than f5.6. this photo is not meant to be beautiful, more of a technique experiment.

---
This round's discussion is now closed!
3 comments posted
---
---
---
Stuart Ord
Well, as with Bernie's I think this is a good, successful result, Pat. I love the bits of web that I can see, too.

You could have gone to 1/125 sec at f16 and got a little more in good focus, but actually I think there's no need to do that. Lots are nice and sharp, as is the leaf at the top, and the rest just adds context. Pity about the yellow dot which is well out of focus, it's rather distracting I think, a different viewpoint would be the best way to remove it. The light patch on the bottom left is also a bit distracting, easily cropped out.

But overall a nice result! &nbsp Posted: 06/05/2022 13:46:45
---
---
---
Tom Pickering
I agree with Stuart. I especially like seeing some of the web in focus which tells more of the story. I always admire handheld macro as I can't do it for the most part - too much hand shake. The yellow area is a focus puller and choosing an angle that kept that out of view would have been much better, or changing it's color in post so that it doesn't distract, something like this: &nbsp
Posted: 06/20/2022 09:02:03
---
---
---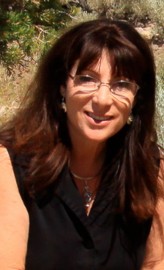 Carol Sheppard
I agree with the other comments about the yellow, and I think you've caught the dew drops perfectly. They feel sharp and they stand out well from the background. If possible, could you crop to the upper left quadrant? The bubble clarity against the leaves is best there. It would eliminate some of the distracting elements. &nbsp Posted: 06/20/2022 09:44:48
---
---
---