Carol Sheppard
---
June 2022 - Bee Seeing You
Original
About the Image(s)
This received Best in Class in the Animals category for this year's Essence of Bellingham competition. That was the original. But I went back in and fiddled with it some more until I liked it better. The original was taken with my Olympus OMD-1/III and my 60mm Macro lens. I cropped in closer and used NIK Efex Color Pro to add a yellow lens blur around the outside and to bring out more detail in the head. f2.8, ISO200, 1/1000 sec. on shutter speed. Handheld. I personally like to have a little blur to show perspective and to give it a dreamy quality, so I am happy with the wing as is. But this may not work for everyone.
---
This round's discussion is now closed!
6 comments posted
---
---
---
Stuart Ord
I like the idea, and your strategy is bold! One might expect a complementary colour to the bee would work best, but no, this similar colour works well for me. Your blurring in post has added to the artistic effect, I like it.

Personally I always like some out of focus parts in artistic macro.

However I think that the best focus is just missed here, the sharpest parts seem to be the legs closest to us and hair on its back. I think that as with all live creatures, the focus must be sharp on the eyes, which is difficult with bees, but I suspect that the focus here is a mm or so too close to the camera for that. &nbsp Posted: 06/05/2022 13:56:14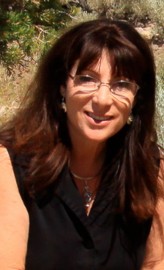 Carol Sheppard
Yes, it's odd but the same plane as the eye was in focus sharper elsewhere. I did feel the eye was sharp enough although I would like it to be sharper. I can see the detail of light on it's near eye but the edges of the eye itself are soft. It's a conundrum! I agree with you. Fortunately, the judges liked what they saw. 😊 &nbsp Posted: 06/20/2022 10:00:35
Stuart Ord
Of course, we are just a bit picky! I'm not surprised it won at the competition, it's both attractive and different.
f2.8 is a challenge though. According to the program DoF, set for micro 4/3, your depth of field was less than
0.1mm
&nbsp
Posted: 06/20/2022 10:57:07
---
---
---
Pat Glenn
I love the "dreamy effect"/lens blur... and the almost monotone yellow - that is interesting. the most in focus are the 2 closest legs and some hair on the side of the body. sure if this were a dead bee I might want to see what it looked like with the head & fur on mid back in focus. I don't think the wing needs to be in focus - it looks natural fading to the back. without looking too close at focus, when I sit back and just let the whole photo hit me, if is very relaxing and calming to look at - which I assume is that blur lens you mentioned. &nbsp Posted: 06/12/2022 23:48:03
---
---
---
Tom Pickering
Congrats on the win! Certainly dreamy and very soothing to view. From a macro perspective, though, the 2 most important aspects - eyes and wings - are pretty soft due to the large aperture. You had to be fairly close with a 60mm lens, and that would have been a bit nerve-wracking for me - I was stung as a young child and have a instinctive fear of bees. &nbsp Posted: 06/20/2022 14:43:00
Stuart Ord
60mm micro 4/3 distance from camera to subject on 1:1 is about 7". On my Canon MP-E (65mm APS-C) it's about 8", and on my Canon 100mm macro about 11" (it's a big lens!)
I know you had a bad experience, but honey bees are very calm usually unless you squash them. Sole bees just want to collect pollen. It's wasps I mistrust! &nbsp Posted: 06/21/2022 02:26:36
---
---
---