Tom Pickering, APSA
---
May 2022 - Samara Seed
Original
About the Image(s)
Specs: D5000, Laowa 25mm Ultra Macro, f8, 1/4s, 2.5:1, Macro Rig, 2 Adaptalux Lighting Arms (in front and behind)

This is a small (3-4mm) section of a Samara seed, often called a helicopter seed, from a maple tree. You can see the whole seed in Original 1. Though our yard has no trees, there are 3 of these trees in the lots around us so we are being inundated with these pesky castoffs - not our trees but we have to clean up after them. Grrr.

I know I talked about a better pill bug image for this month, but I'm still putting my office/studio together after our move. [sigh]

The image was brought into Affinity Photo, to clean up some debris and remove a few specular highlights since there's no polarizer for the Laowa. Otherwise, this is SOOC. Suggestions?
---
3 comments posted
---
---
---
Pat Glenn
the close up is interesting - I like the geometry and then the fanning reveals thin onion skin type of transparancy that is not obvious from glancing at the original - that is what macro is for. F8 seems ok if don't over analyze the focus [not stacked]. it appears as though you could make the background any color you wanted to give a different feeling whether gels or natural backgrounds - lighting from either direction? I think this leaf works well as a macro.
&nbsp Posted: 05/15/2022 20:42:32
---
---
---
Stuart Ord
Super, Tom.

I think I'd clone out the darker brown circle near the centre and the much smaler one towards the top right, just to allow me to concentrate on the lovely detail texture and tone gradient. &nbsp Posted: 05/16/2022 17:24:37
---
---
---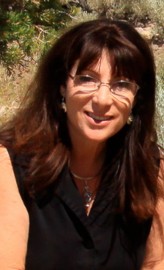 Carol Sheppard
Good composition, great clarity. I do love the subject choices you are making with your Laowa. The lighting feels a bit flat. It just seems to lack any depth or shadows to bring out the texture. It is saved somewhat by your great clarity in the texture for your capture, but I feel it needs more three-dimensional shaping from lighting. &nbsp Posted: 05/18/2022 13:51:00
---
---
---
Please log in to post a comment