Bernie Groome
---
May 2022 - Seed Pod
About the Image(s)
This was a seed pod I found on an afternoon walk. I shot this with a Nikon D5600 with a 40mm f2.8 macro lens, manual setting, tripod with a ring light, 1/80 sec., f8, ISO 100. I used Photo Elements Auto Smart Fix and Auto Sharpen and replaced the background around the pod.

---
6 comments posted
---
---
---
Stuart Ord
Looks distinctly like Bernie's picture from last month ;-) &nbsp Posted: 05/04/2022 15:29:12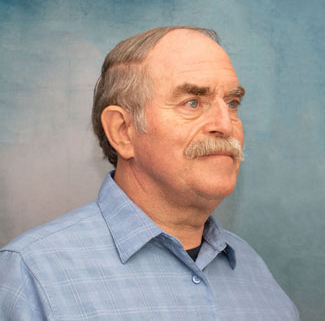 Bernie Groome
I didn't resubmit my photo. ? &nbsp Posted: 05/06/2022 10:19:32
---
---
---
Pat Glenn
the pod is very interesting inside - a good macro subject. I can see detail in the "spider web threads" so that is good. I feel like I am looking inside. l Iike the jagged edges rather than a surgical cut. the white background is bright - feel like I need sunglasses. I probably would like less white border also - maybe I would not mind at the size of border if more subdue color. maybe earthier tones or at least more of an off white. &nbsp Posted: 05/15/2022 23:03:43
---
---
---
Stuart Ord
I think a swap has now been performed. Jolly good.

I like this subject, and you have nailed the focus on the most important central interior area.

The cut edge of the pod exterior is mainly blurred. That could have been deliberate to focus attention on the interior, and I'm 100% on board with that.

The background replacement is not successful in my view. It needs to be made less bright, and more interesting without being dominant. Perhaps photograph some leaves, some grass, make them deliberately out of focus, and use that?

&nbsp Posted: 05/16/2022 17:14:30
---
---
---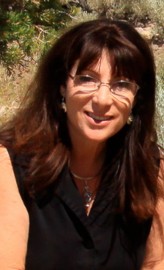 Carol Sheppard
Great sharp capture of the subject. It's not quite a high-key image; but it's also very stark with such a large white background. Did you consider a subtle, non-competing texture? Otherwise, I would really see it matted in a small circle with complementary bevel surrounded by the white mat. &nbsp Posted: 05/18/2022 13:33:42
---
---
---
Tom Pickering
Have to agree about the background - very tiring on the eyes. Otherwise, I find this to be an interesting study. Can you give us an idea of the actual size of this seed pod?
I replaced the background with a darker color found within the pod, as well as reduced the blank space around the pod. Thoughts? &nbsp
Posted: 05/24/2022 16:29:26
---
---
---
Please log in to post a comment