Tom Pickering, APSA
---
January 2022 - Millipede
About the Image(s)
Specs: D5000, Tamron 60mm Macro, f38, 1s, 1:1, Macro Rig

Found this crawling in my new apartment a week ago. Figured it would make an interesting study. Life has been hectic - no big surprise - so I ran out of time to do a stack for this month. Processed in Affinity Photo to do some cleanup - basically SOOC. Suggestions?
---
7 comments posted
---
---
---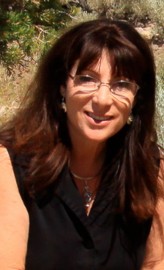 Carol Sheppard
Oh, wow! I won't comment on the fact that it was in your apartment, but I love the image. I personally like when the focus is placed on somewhere specific, so long as it is the essential subject like the eyes and head in this one. Love the way his body curves in, leading my eye straight to the head and forelegs. Since you didn't say what you did with the lighting of it, I will say that to my eye there are a couple of blown out highlights, but I do like the coloring and detail throughout. &nbsp Posted: 01/11/2022 14:50:40
---
---
---
Stuart Ord
I think Carol has said it all, Tom. It could be argued that a stack wasn't needed for this pictorial macro of course, and I would do so - if it were sharp at the front it would look false I think. Good shot, no suggestions.
BTW - what is SOOC?
TTFN
:-) &nbsp Posted: 01/11/2022 16:50:56
Tom Pickering
Straight Out Of Camera &nbsp Posted: 01/11/2022 21:12:07
---
---
---
Pat Glenn
I'll ask, was it alive or dead - made a difference for you in photographing it. Glad you did not stack... as Stuart will tell you I like to see what the unstacked looks like. I think this is a great example of what the macro lens does. the serial segmentation highlights macro. I love seeing the focused and unfocused - very appealing to me and looks great in this photo. the curve to segmentation is great. flash source is obviously on the curve - assummingly could be fixed [not needed for us at this point]. I think rotation
i.e.head
top vs bottom with unfocused parts trailing from different directions will work any way you choose.
also is Affinity your preferred program - does it have features that Adobe suites do not have.... stacking is here - when I want to stack do I have to leave Adobe photoshop to do it?
&nbsp
Posted: 01/15/2022 11:54:39
Tom Pickering
It had perished a few hours before the shot.

The lighting is from a pair of LED reading lights that are mounted on my Macro rig. I grabbed this shot in a bit of a hurry, so didn't adjust the polarizing filter enough to remove all the specular highlights.

Yes, Affinity Photo is my preferred editor. I have used Photoshop for years, but my current computer is a bit old and really slows down when I launch Photoshop. Affinity Photo has an automatic focus stacker that works almost as good as Helicon Focus (my preferred stacking app) and sometimes even better. It does most of what Photoshop does, and some things it doesn't, for a smaller cost and no subscription. &nbsp Posted: 01/15/2022 12:07:52
Tom Pickering
I forgot to answer your question about stacking in Photoshop. The short answer is, "Yes." The process is fairly simple and works pretty well for small stacks (15 images or less). For more involved stacks, which can number in the hundreds in extreme cases, a dedicated program like Helicon Focus or Zerene Stacker is highly recommended.
Here's a link to a step-by-step tutorial on focus stacking inside Photoshop:
https://photoshopcafe.com/focus-stacking-photoshop-tutorial/
&nbsp
Posted: 01/17/2022 14:18:00
Pat Glenn
thank you &nbsp Posted: 01/17/2022 17:09:25
---
---
---
Please log in to post a comment