Stuart Ord
---
January 2022 - Poinsettia Leaf
About the Image(s)
Back to a less surreal image for me this month. We have several poincettias showing off their lovely foliage in our home at the moment, with leaves varying from a couple of mm long to a couple of inches long. No excuse for not choosing a suitably-sized subject here! It's interesting how their appearance varies with the light, both transmitted and reflected. Here we have a bit of both, although mainly reflected. I'll be exploring transmitted light more when I get the time. Canon M50 mk2, Canon 100mm macro lens f2.8 USM at 1:1 magnification, 1/40 sec at f8, ISO 400, stack of 8 raw files merged in Helicon Focus, then trimmed and the stem retouched in Affinity Photo. The stack was controlled by Helicon Remote, which is an amazing piece of software I think. It only works with autofocus lenses like this one, it won't work on my MP-E unfortunately. However for the 100mm lens, it's so easy to set your closest and furthest images using the software's ability to drive the focus point backwards and forwards, then to decide how many steps are needed based on the depth of field which it calculates for you (you can over-ride this if you wish), then it takes the images and puts them into Helicon Focus for processing. I'm tethering the camera to my PC using a USB cable to do this. So quick and simple.
---
7 comments posted
---
---
---
Pat Glenn
Hi Stuart, you know me - I am always wondering what it looked like unstacked. what I see - lets see if that is what you wanted me to see... wider/bottom part of the leaf is more dominant, better focus or illustration of veins/capillaries in the leaf. The red dots become visible and the "hairs" on the edge are minute but visible. Red/green colors are lovely. the larger vein are nicely repeating vs capillaries ar randomly drawn through out. straight down shot... did you experiment with other angles to see the veins pop out? an aside, i appreciate your dec comments I have to keep going back to read them - I will use them in the future as I am dealing with macro. &nbsp Posted: 01/09/2022 21:16:26
Stuart Ord
Pat Glenn
and I love seeing the clip for the process :-)
in this case, you are right, the stacking works better for this subject. it is good to see the comparison. &nbsp Posted: 01/15/2022 12:49:14
---
---
---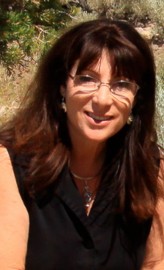 Carol Sheppard
Stuart, you have done a great job with this, and I appreciate the detailed explanation around doing the focus stacking. The sharpness and texture are exquisite. What did you do on lighting? It looks very frontal to me, but I could be wrong? &nbsp Posted: 01/11/2022 14:44:07
Stuart Ord
I was actually trying to look for transmitted light subjects, and had an Adaptalux arm shining up from below, but I suspect the only visible result of that was the rim lighting on the tiny hairs on the edge. There was a "flood" light from the front right (a bank of 9 LEDs, home made) and another Adaptalux arm from rear and left. I didn't measure the relative strengths of the lights, but yes, I guess the front right was the strongest. &nbsp Posted: 01/11/2022 16:21:48
---
---
---
Keith Au
Fantastic shot, Stuart. Thanks for the tips on lighting (on replying to Carol). &nbsp Posted: 01/11/2022 23:40:59
---
---
---
Tom Pickering
At first glance, this appeared a little out of focus to me. After more study, I think it's the back-lighting that causes this as it brightens areas that would otherwise be slightly darker if lit only from the front. This is especially true along the green sections of the leaf edge.
You actually have a great amount of detail in this stack. The gentle curve from lower left to upper right makes for a very pleasing composition.
I would strongly suggest cleaning up the debris which has reflected your front lighting to create little specular highlights. Some targeted burning to add more depth will also help. Here's my redo: &nbsp
Posted: 01/17/2022 13:56:52
---
---
---
Please log in to post a comment