Keith Au
---
November 2021 - Bug on Sunflower
Original
About the Image(s)
This image was taken in August 2021 from a local sunflower farm.
It is just a close-up image of a lady bug on a sunflower.
Objective is to experiment to see how sharp the bug would show in the image.
It was not shot with macro lens.

Gear: Nikon Z50 50-250mm zoom lens (@ clicked at 150mm); no filter used

Settings:
Shutter priority @ 1/640 s +0.3EV
Auto ISO @ 1000
Tripod was not used, hence using a higher shutter speed.

Post-processing tool: Nikon NX Studio, then double checked with Adobe ACR.
---
This round's discussion is now closed!
13 comments posted
---
---
---
Pat Glenn
macro or not... I do love the image. next step is macro on the lady bug and compare focuses... and macro sizing. &nbsp Posted: 11/11/2021 16:24:44
Keith Au
Thanks, Pat. Glad you like it.
Yeah.. I was hoping that I had my macro lens with me at the time.. Definitely will look for such opportunities again.. Starting to like shooting macro now.. but need to learn how to make sure it's really a macro shot (1:1?).. &nbsp Posted: 11/11/2021 17:28:38
Pat Glenn
I am with you Keith - I have not shot much macro yet - went out today. the Nikon site referred to 1:1 and 1:2 as the real macro range... I am started to read! I think I need to do some indoor projects on still objects. I have the park a few steps my apt but the wind is always blowing things around. I don't see any metadata for marking the 1:1 [did I just miss it on the metadata]? do we just have to remember, or always shoot 1:1?
&nbsp Posted: 11/11/2021 22:18:55
Keith Au
Yep... It will be a topic for more research and learn.
Yeah.. Canada is starting now.. I will come up with some ideas of indoor still-life shooting during the Winter. &nbsp Posted: 11/12/2021 09:23:23
Stuart Ord
I think it depends on the lens and camera, Pat. My Canon M50ii records magnification ratio when coupled with my Canon MP-E, probably because the magnification ratio is set on one of the lens rings, rather like you zoom with a zoom lens. My Olympus M1ii and Olympus 60mm macro do not record it. Although it does record the focus distance (distance from lens to camera, I assume from the lens front, but am not sure. You can work out the magnification from that.). Quite irritating! &nbsp Posted: 11/17/2021 15:30:15
Tom Pickering
If you use a macro lens, there will be a point that is marked 1:1, which you need to set the lens to, turn off auto-focus, and move the camera or subject to get things in focus.

When shooting with a zoom lens, you'll need to experiment to determine how close you can get to fill the sensor. &nbsp Posted: 11/20/2021 22:50:14
---
---
---
Carole Kropscot

(Group 12)
Hi from me, just stopping in to see some macro shots! Your ladybug is adorable and really very sharp for a handheld, even with high shutter speed. With such fabulous subject matter, I suggest taking several shots with varying settings. Even a higher shutter speed! And experiment with aperture. Sometimes the settings combo you think is worst ends up giving you the best picture! Speaking from experience! &nbsp Posted: 11/12/2021 14:36:57
Keith Au
Hi Carole,
Very good advice.. I did that quite a bit when I take flower images in my own backyard.. For this one, I took only a couple with different angels, should have tried different apertures as well. Will keep that in mind. Thanks. &nbsp Posted: 11/12/2021 20:07:12
---
---
---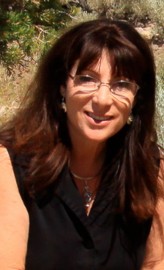 Carol Sheppard
Your image falls together very well, with a perfect balance of colors, light and sharpness. I also found the composition quite appealing...it gives equal balance to the two subjects. I am not going to be a macro snob. This is close-up enough to suit me! &nbsp Posted: 11/13/2021 10:21:02
---
---
---
Keith Au
Thanks very much, Carol. I was trying to follow the 1/3 rule when cropping.. which does not need a lot for this one.. A nice surprise catch while browsing through the Sun Flower farm. &nbsp Posted: 11/13/2021 11:50:54
---
---
---
Stuart Ord
Whilst we would like to keep close to the "standard" macro definition of 1x to 2x magnification, we don't criticise photos from being less than 1 or more than 2. With many different sensor sizes available now, it's a moot point quite what this range means, anyway. So as long as it looks rather close and is interesting, I won't complain.

At first I thought it was very close, until I realised it's a sunflower!

Regardless, it's a nice close-up. It's amazing how often I find things on my macros that I didn't see in the viewfinder, and you have a second bug near the top right! I would crop it out, actually, it disturbs the "flow" from stamens to the ladybird i think.
&nbsp Posted: 11/17/2021 15:39:51
---
---
---
Keith Au
Oh Stuart, you have very good eyes!
I missed that other bug on the top right corner as I focused on the ladybug's sharpness.
Yep.. I should have cropped out that distracting bug.
Thanks for the catch. &nbsp Posted: 11/21/2021 09:48:21
---
---
---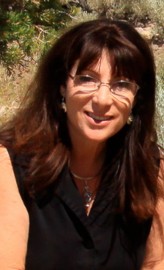 Carol Sheppard
I thought this was worth posting: for those who use the Olympus micro 4/3 with the 60mm Macro, you have to keep resetting the dial (pushing it forward) and then gain your focus quickly for the 1:1 ratio. It's a bit irritating, but then you can move back and forth to gain your sharpest focus. &nbsp Posted: 11/23/2021 09:04:45
---
---
---