Fran Nunn
---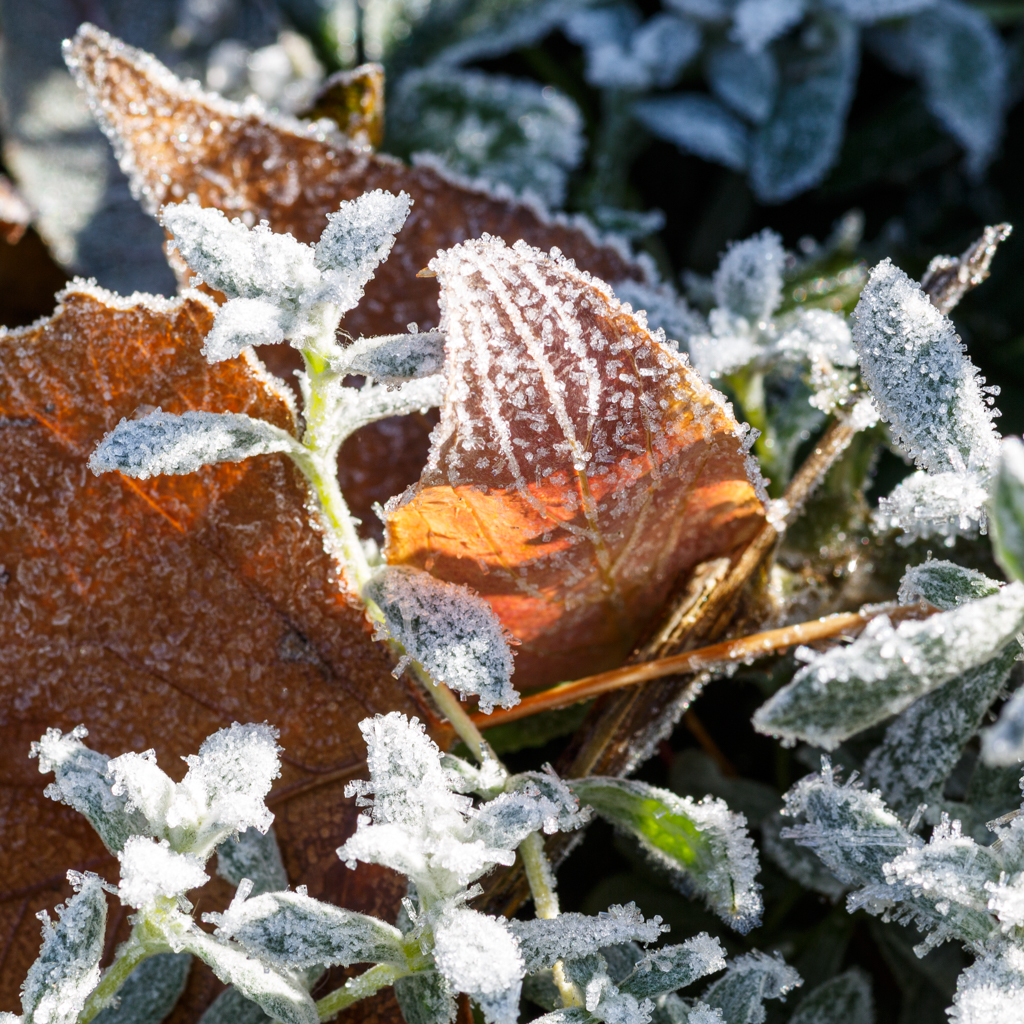 November 2021 - Frost on Leaves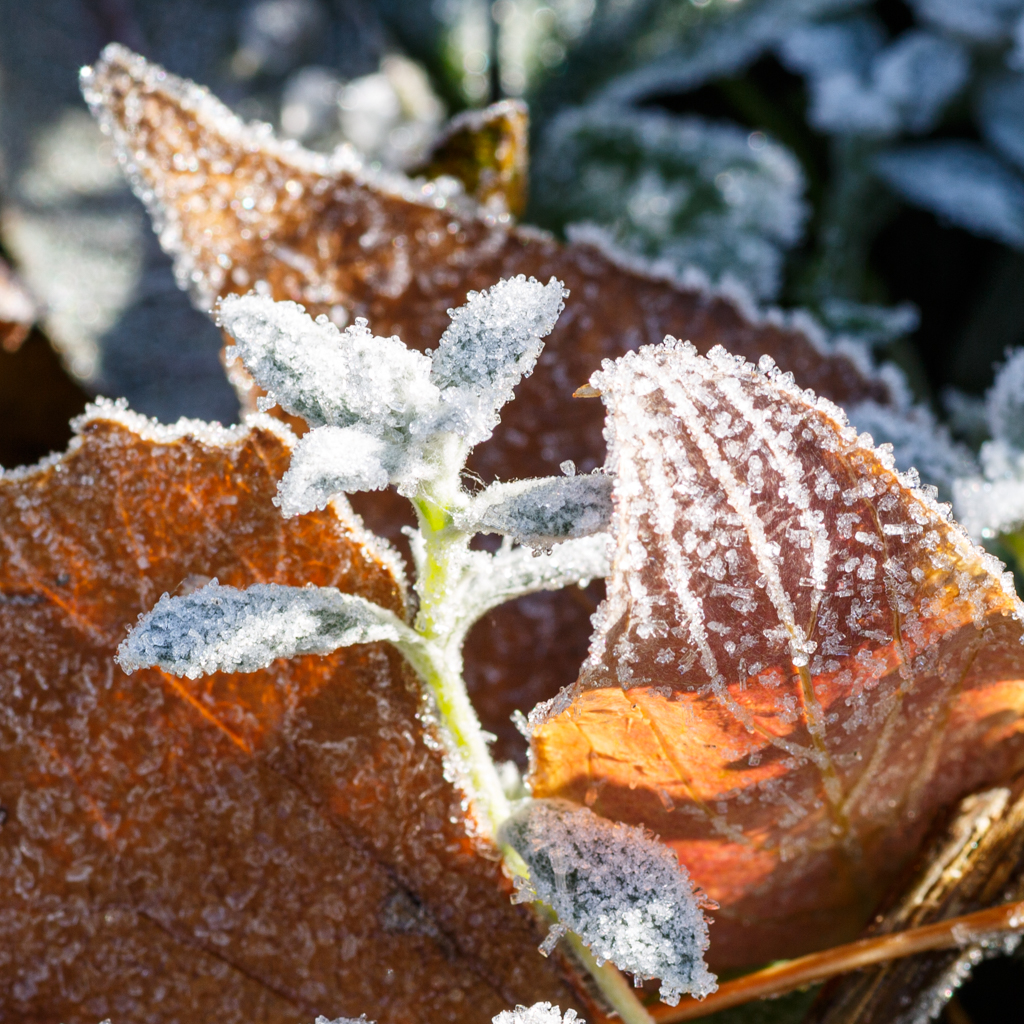 Original
About the Image(s)
I took this in my garden this week on a cold morning with a lot of frost. My challenge was trying to capture the frost crystals in focus and without blowing out the whites.

Taken with Canon 5D Mark III, Tokina 100mm 2.8 macro lens, on tripod
1/20 sec, f/11, 100 mm, ISO 100

I have included 2 versions, the second one being cropped down more. I would like to know what version folks prefer.
---
This round's discussion is now closed!
6 comments posted
---
---
---
Stuart Ord
I'd go for the more cropped one.

Photographing frost is notoriously difficult I find, it's hard to get it to look sharp for some reason. The overall impression to me it that this isn't look pin sharp, but I think it is if you look at fine details. It's just the way that crystals often look!

I like the contrast between the brown and green areas, and the light on the leaves and crystals.

We've had slight frosts now too - winter is coming. &nbsp Posted: 11/08/2021 15:57:47
---
---
---
Keith Au
I agree with Stuart. This great capture of frosted flowers would offer a more interesting view when cropping into the zoomed-in details of the brown leaf or the green branch.
The morning side-lighting gives a perfect setting.

Great creativity and perfect capture. &nbsp Posted: 11/09/2021 23:17:42
---
---
---
Pat Glenn
Fran, I love what you are trying to do with frost/ice. I do not see anything in focus though... but on your next one, I agree with cropping in like on one brown leaf and one green stem then trying to maximize the focus of ice crystals. I would not expect the ice crystal in front and back to be in focus so unless there is some other effect being created I would go simpler on one or 2 leaves and just get more focus. I hope you re-do a similar photo, I would love to see the frost again. &nbsp Posted: 11/11/2021 16:17:01
---
---
---
Carole Kropscot

(Group 12)
Hi from Group 12. I love macro. I suggest using the highest f/stop on your lens to get more depth of field. Another method for more DOF is to take the photo from farther away and then crop to your desired area. I struggle with DOF all the time. Getting your main area in sharp focus before taking the picture is also important. Find out how to zoom in to a magnified view of the focused area before pressing the shutter button. I use the live view feature to do it. As for the highlights, I suggest lowering the highlights value in post processing. You'll be surprised how much detail will pop out in those bright areas. &nbsp Posted: 11/12/2021 14:21:52
---
---
---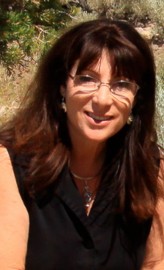 Carol Sheppard
This is a perfect example of why art generates discussion. I would actually like to see less DOF...your frost on a leaf is a beautiful subject in itself, but felt to me like it was a bit lost amongst the vegetation and sticks. Your lighting is beautiful, and your capture is interesting--normally I don't suggest this, but when its just leaves and wild growth, I would snap off the plants in front of your leaf. That might have made your focus easier, since I think your camera was trying to decide what the subject was. I've done that many, many times! If you are interested in this, quickly take the leaf back to your house and set it up with small lights on a black background. &nbsp Posted: 11/13/2021 10:25:24
---
---
---
Tom Pickering
---
---
---