Bill Foy
---
May 2021 - Extension Tubes Experiment (And, I don't know the name of the flower?)
About the Image(s)
This image was made a few days ago at Longwood Gardens in Kennett Square, PA. It is my first serious attempt at using extension tubes in lieu of my macro lens. I tried extension tubes last month with zero success and, after mentioning that to Stuart in a comment on his image, switched from my 24-70mm lens to my 50mm and had a much better experience. Thank you, Stuart.
Processing done, primarily, in ACR. Resizing in PS. Bumped the colors and vibrance a bit, removed some dirt, brought the green up in the anthers.
Nikon D500, Nikkor 50mm f/1.8 lens, a cheap set of extension tubes (12, 20 & 36mm), f/11, 1/100, ISO-500, no flash, handheld.
---
2 comments posted
---
---
---
Stuart Ord
I suspect it's a Platycodon grandiflorus (Jacq.) A.DC. (Chinese Bellflower). ID courtesy of
https://identify.plantnet.org/the-plant-list/identify
This has come out well, I think. The palette is limited, but varied enough to be interesting and sort of soothing. The anthers stand out really well, not too much to exceed the DoF, but enough to give depth. All the radial lines draw attwntion to the centre. The area towards the tips of the petals are a little soft, but this just increases the draw of the centre.
I like it!
&nbsp
Posted: 05/04/2021 17:13:25
---
---
---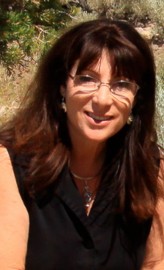 Carol Sheppard
Its a soft, relaxing image using a simple method that isn't always easy to get a good result with. Great use of leading lines and nice shadows in the center. &nbsp Posted: 05/04/2021 21:23:39
---
---
---
Please log in to post a comment