Neil Bellenie
---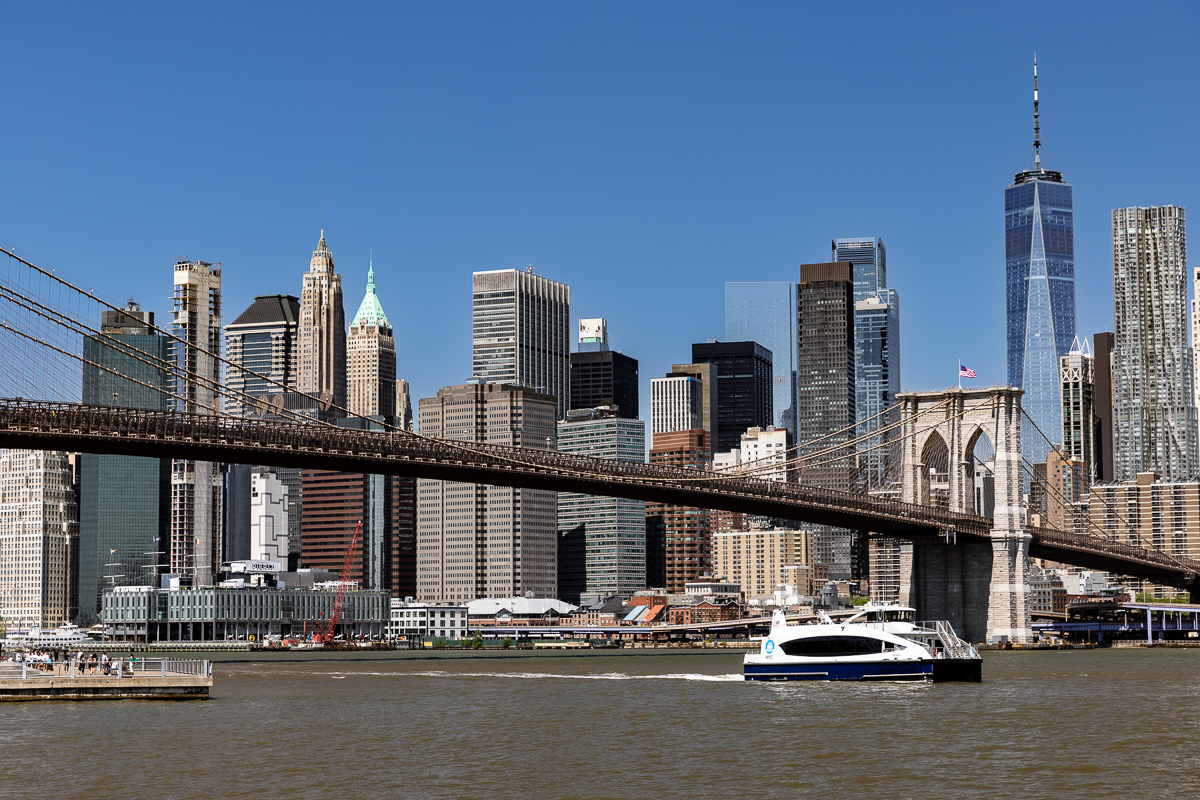 May 2023 - A Bridge to Brooklyn
About the Image(s)
We were visiting New York and decided to walk across the Brooklyn Bridge to Manhattan. First we walked the river bank on the Brooklyn side and this view of the old bridge and the new Manhattan skyline presented itself. The ferry boat passing under the bridge gave the scene some movement. Canon R5 with EF 24-70 and adaptor at 70mm. ISO 100, 1/125 @f/8. In post the sky was masked and highlights reduced. The rest of the picture had the clarity increased.
---
6 comments posted
---
---
---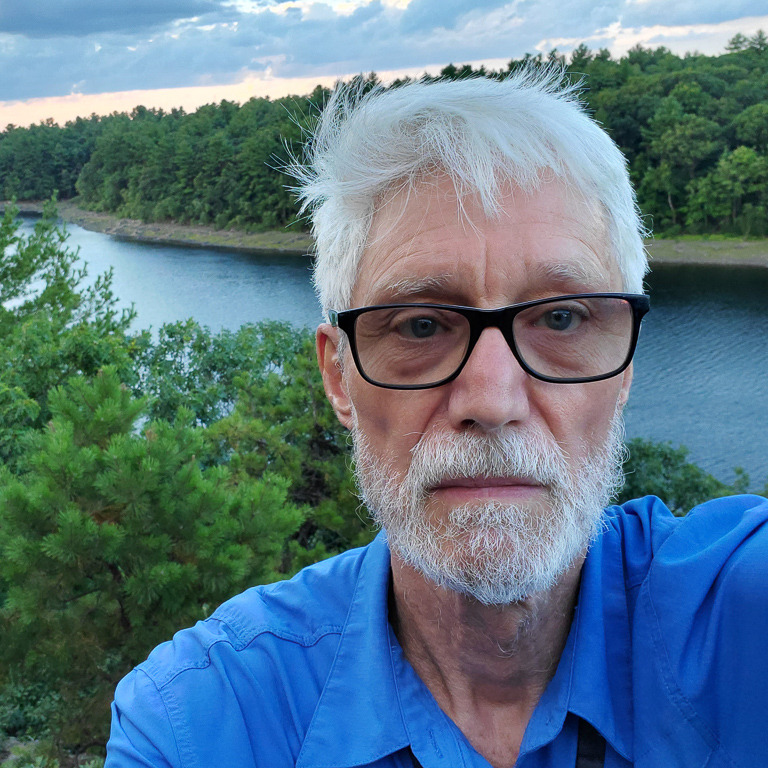 Mark Bargen
After living in Manhatten for several years, and since then visiting numerous times, I've never made the trip on foot across the Brooklyn Bridge. Every time we visit, I think that this will be the time, but it never happens.
It's a nice view, very iconic, and I agree, the ferry under the bridge is a nice touch. If I may quibble, it might have worked a bit better had you been able to capture it a few seconds earlier, *before* it passed under.
Your edits seem tasteful and, as usual, unobtrusive.
I wonder: did you consider a black and white conversion with a traditional dark sky such as one would get with a red or yellow filter? &nbsp
Posted: 05/07/2023 09:43:36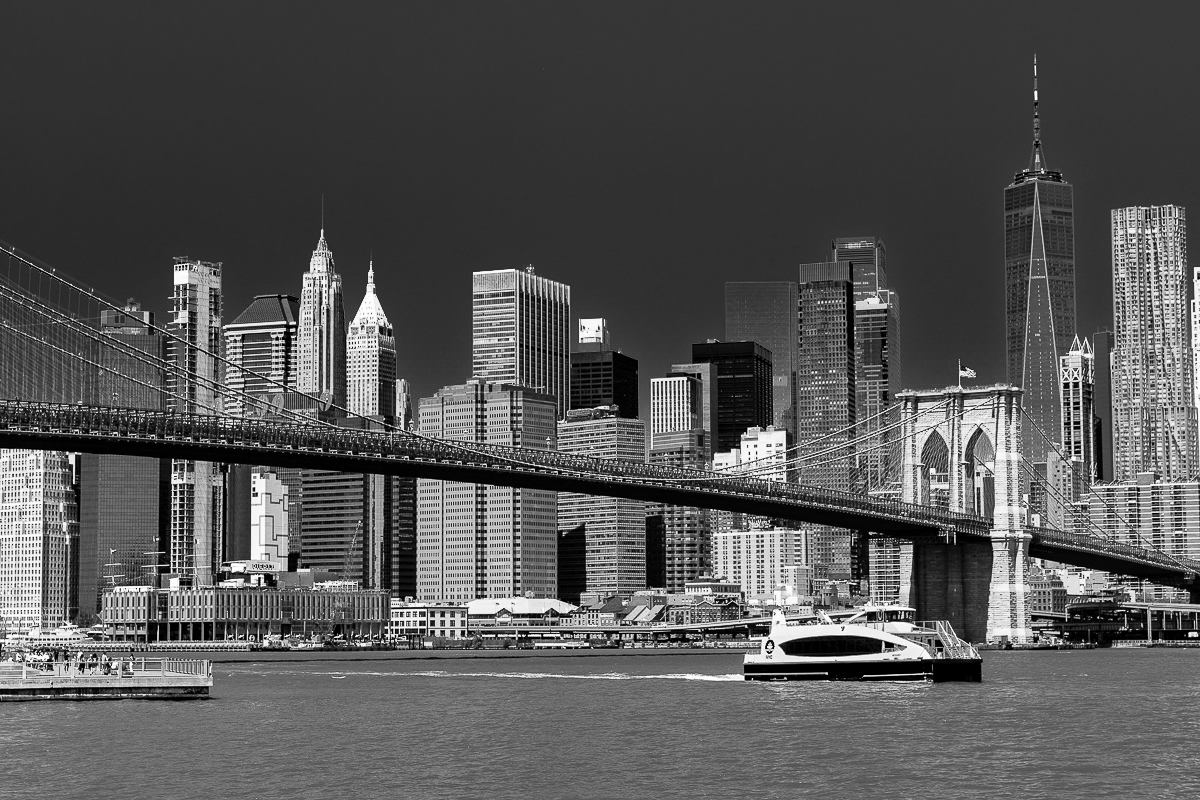 ---
---
---
Ed O'Rourke
Last month you suggested that my Seattle photo should be used by their tourist board; however with this photo of New York I think you've done me one better. I really like this shot. You really show off the skyline against the nice blue sky and the river in the foreground in my opinion helps to accentuate that skyline. I like the way the bridge cuts across the image as if leading my eye into the city. I think your lighting and exposure are done well and, for me, the tack sharp focus adds a lot the the sense of depth for the scene and I also like the way is brings out a lot of detail. I think your color image is great, and I also like the B&W rendition that Mark did. &nbsp Posted: 05/21/2023 15:52:43
---
---
---
Jeffrey Huo
Very nice picture. Thanks for sharing. Wondering what will looks like in its sunset. &nbsp Posted: 05/23/2023 23:34:26
---
---
---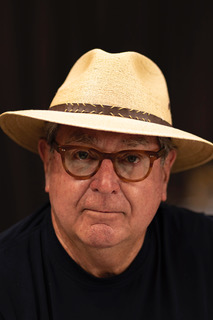 Paul Smith
With your more recent photos, perhaps You and Ed should consider a start up promotional tourism business! Your color is spot on...as is your focus! Good job. &nbsp Posted: 05/24/2023 12:46:16
---
---
---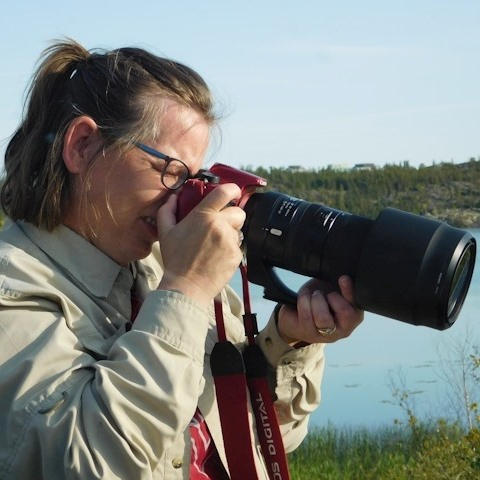 Darcy Quimby
---
---
---
Dawn Gulino
Neil, nice capture of the skyline here. My only composition feedback is that I kind of want the boat to be more on the left of the frame and under the bridge. But that is a small thing. &nbsp Posted: 05/29/2023 19:46:41
---
---
---
Please log in to post a comment