Mark Bargen
---
May 2023 - "Eden and the Scorched Earth (Orakei Korako)"
Original
About the Image(s)
Orakei Korako is one of the more dramatic of the innumerable geothermal areas on the northern island of New Zealand. I was very taken by the way the scorched earth lies only meters from a dense jungle of these tree palms.

Canon EOS R5, 1/2000 second, f/6.3, ISO 640
Canon RF100-500mm F4.5-7.1 L IS USM at 200mm, cropped in post to approximately square, resulting FoV roughly comparable to about 160mm

At first I found it impossible to compose an image that showcased the contrasting landscapes; I was trying to do it with a wide-angle capture. It was only later, when I was positioned at some distance, with the geothermal activity between me and the jungle on the further hillside, that I realized I could do it with a long focal length that would compress the whole scene. All in all, I'm pretty pleased with the result.

I don't recall why it was that I had the ISO cranked up a bit. As usual, I exposed for the highlights.

The (nearly) square aspect ratio felt comfortable and allowed me to trim away what felt like excess. I took care to keep the diagonal from ending near a corner, and to keep it asymmetric. Because of the crop, I started off with a side-trip to Topaz Gigapixel AI, where I kept the additional sharpening to a minimum but did denoise it a bit.

Post-processing was about sculpting locally to correct a bit for the compression. I painted in some contrast, primarily in the tree ferns and in the harsh grey mineral deposit area. I did have to tone down the nearly burnt-out highlights in the middle tree ferns.

---
8 comments posted
---
---
---
Neil Bellenie
It must have been exciting to have been that close to hot lava. As you say the contrast with the lush jungle is striking. Time to put New Zealand on the bucket list! &nbsp Posted: 05/17/2023 18:42:23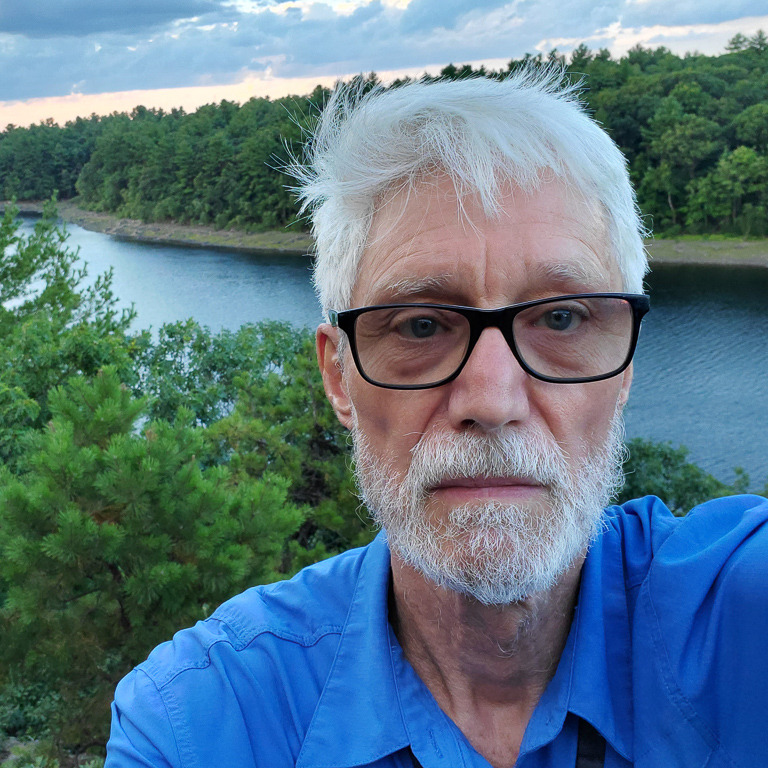 Mark Bargen
Thanks, Neil. To be clear: that's not lava, only geothermal stuff (steam vents, boiling minerals-laced water and/or mud, and so on). Absolutely too hot to walk on. But not lava.

And, yes, if you can get there, DO! But maybe not on an organized tour if you want to do any serious photography. I found the experience amazing and terribly frustrating. &nbsp Posted: 05/17/2023 19:52:40
---
---
---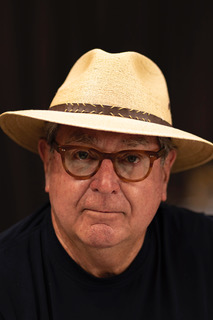 Paul Smith
The ferns and palms must love their next door neighbor! At first glance I thought you had presented a waterfall. Upon further study, I now understand the mist, the rock/lava formation, and the wonderful dense forest in the back. In the center of your image, you have presented an extra burst of light...yellow light on the palm. Very nice touch. &nbsp Posted: 05/24/2023 12:28:36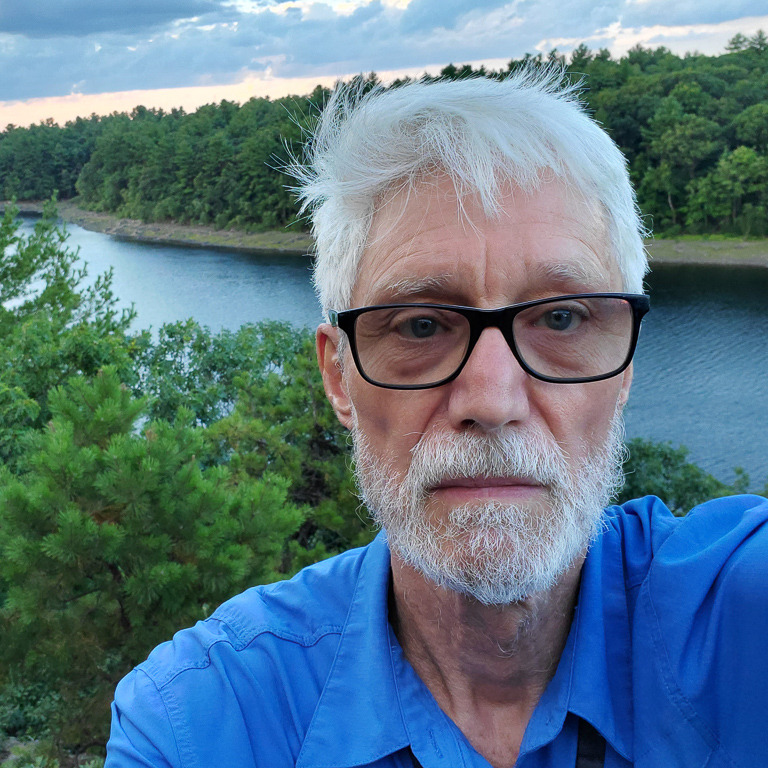 Mark Bargen
Thanks, Paul! For what it's worth: those aren't palms; they're called "tree ferns" and they really are ferns. Some of them are quite tall, say twenty feet or so.

And seeing as how I've been posting a lot of waterfalls, you can't be blamed for expecting yet another one. &nbsp Posted: 05/24/2023 13:00:03
---
---
---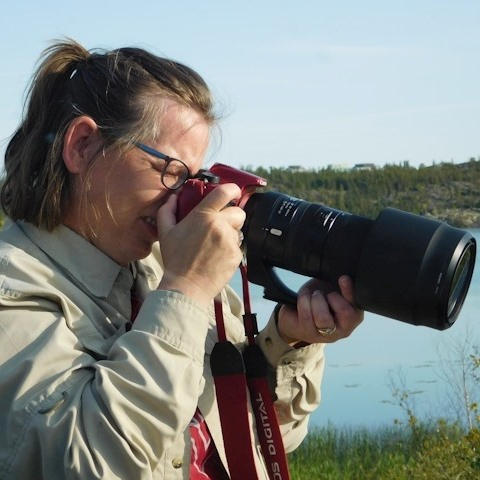 Darcy Quimby
Mark I also thought another view of a waterfall. I love these. Your photos always draw me in. This is true with this one. I like the diagonal title of the picture and how the eye is drawn from death to life through the picture. &nbsp Posted: 05/24/2023 16:32:47
---
---
---
Ed O'Rourke
I find this to be an interesting photo with the steam coming off the thermal flow juxtaposed in front of the green forest. As with pretty much all of your photos I find that the technical aspects are done VERY well with good focus and depth of field along with nice color contrasts. I like your composition with the line of the thermal flow coming down across the image in a diagonal line.

After reading your description I see where this is a good image in recording a unique physical place. However, from an artistic viewpoint I don't see a specific item of interest that draws my eye into the photo. Because of that the image, while nice to view, doesn't hold my interest. &nbsp Posted: 05/27/2023 11:11:31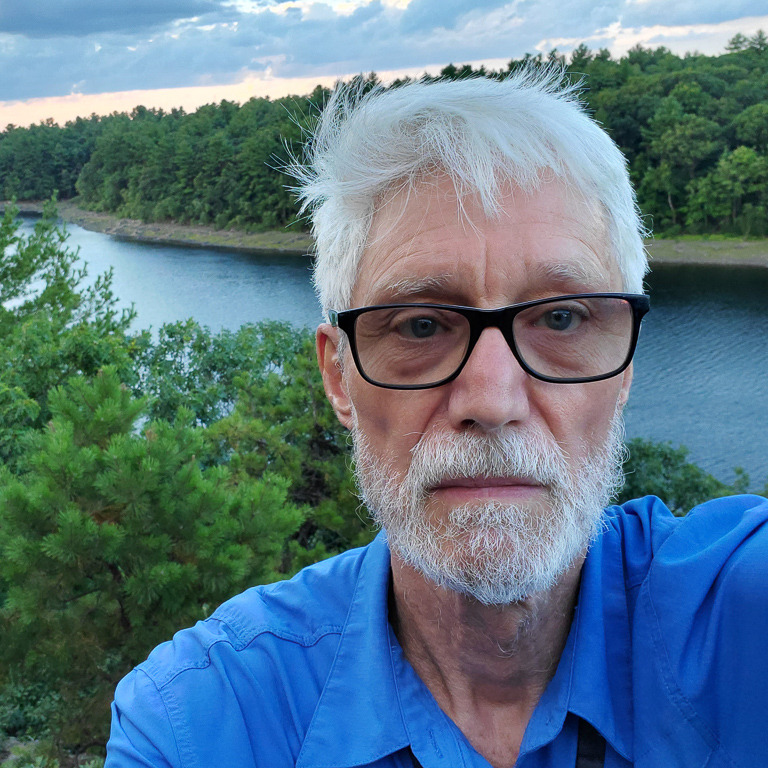 Mark Bargen
A very good point, Ed. Thanks. &nbsp Posted: 05/27/2023 11:16:46
---
---
---
Dawn Gulino
This looks like one of those images that looks really cool, yet is really hard to compose. I like the way the light is hitting the tree in the middle of the frame. Hav3 you tried to crop a bit closer to it? I think that might help create a main subject with supporting features around it.
Did you get to the South Island at all? I'm heading there in November. &nbsp Posted: 05/29/2023 19:23:27
---
---
---
Please log in to post a comment