Dawn Gulino
---
May 2023 - Monte Fitz Roy, El Chaltén, Argentina
About the Image(s)
After three years of rescheduling a trip to Patagonia because of travel restrictions due Covid, I was finally able to get there in April. To get to this location before sunrise, we had to leave about 4am to hike the 4.5 miles. When we got there, there was already a group of photographers in one location so we moved to this one and I'm glad we did. It was still dark upon our arrival so we set up to "try" to compose as best we could. When the blue hour began, we started to see the foliage and I got pretty excited for this shot, took more test shots and recomposed. I have other shots where Monte Fitz Roy's peaks popped out, but have yet to process them.

This is a blend of three shots. All at f/9, ISO 400 at 24 mm. First shot is .6 seconds for the water, 1/3 and 1/6th for different parts of the foliage and sky. It was really windy and for this processed image, I embraced the movement of the foliage.

For each of the images, I did my baseline of white, black, highlights and shadow adjustments. Lately, I've been increasing the vibrance a little and decreasing the saturation a bit as I've liked how the colors looks. I also made some minor calibration adjustments for each. Once I liked how each image looked, I brought over to PS, aligned and then masked the images and brushed in the parts that I wanted. To finish, I did a little burning and dodging on the water.
---
9 comments posted
---
---
---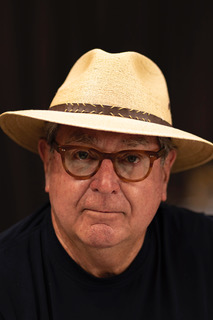 Paul Smith
This is exceptional. Your focus, exposure, color grade, saturation ( I could go on ),
All are spot on. No doubt you put a good deal of labor into this...worth the effort!
&nbsp Posted: 05/02/2023 14:22:52
Dawn Gulino
Thanks Paul! The hike getting there was rough for the first two miles, then got easier! It was so cold once we got there and the wind...don't get me started! Had to hold the tripod most of the time as the gusts were insane and cameras almost went into the river. The shooting and procession were the easy parts ;) &nbsp Posted: 05/02/2023 18:39:32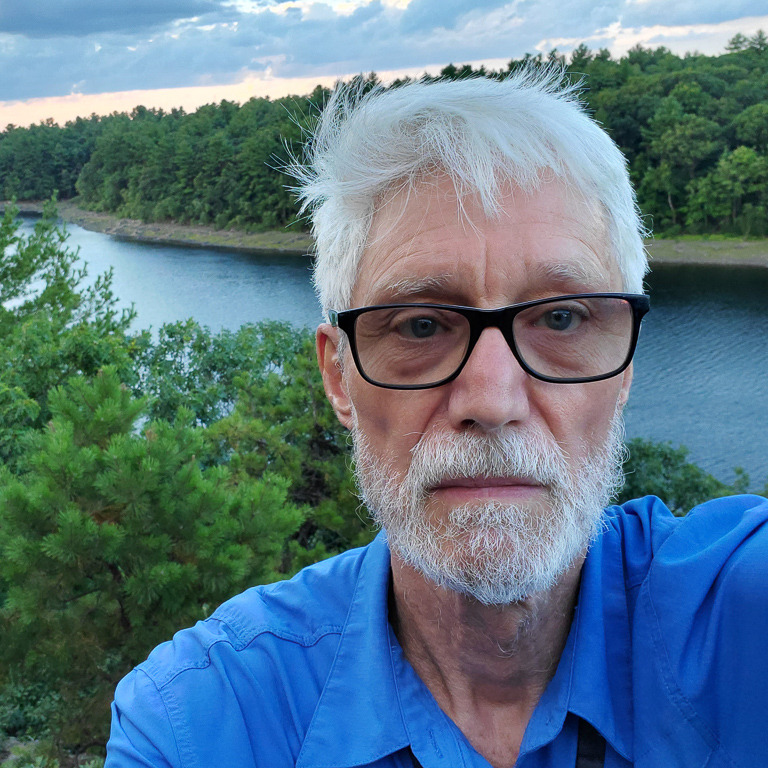 Mark Bargen
I luv it! &nbsp Posted: 05/07/2023 15:36:30
---
---
---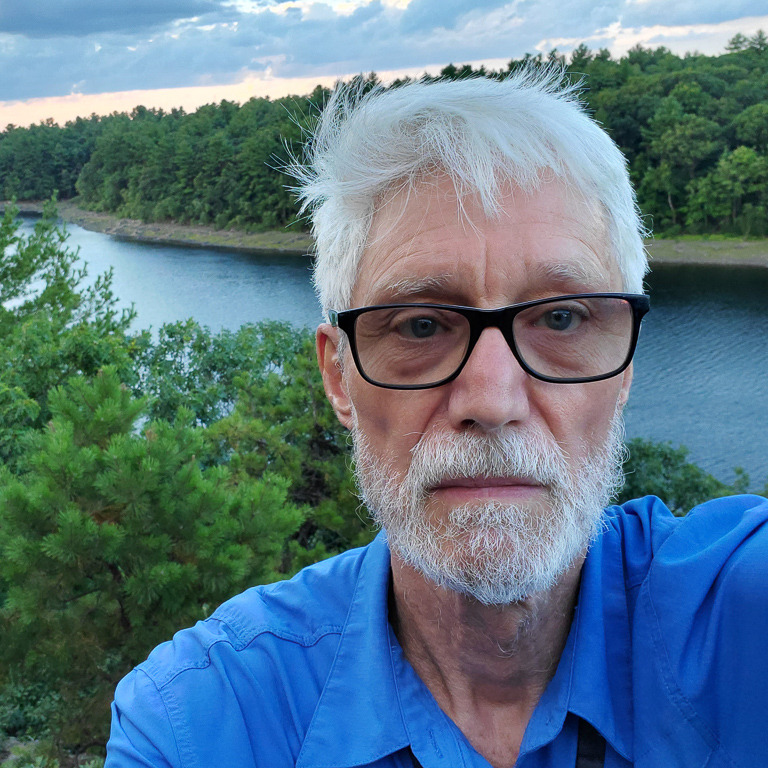 Mark Bargen
Very nice, Dawn, and a welcome change from the whack-ya-upside-the-head oh-so-dramatic lighting one so often sees in images made here. To my eye, the light nconditions you had worked very well.
I find this very elegantly composed. The river forms a nice path leading me into the distance. Gentle curves impart a sense of peace and converge to a point below the mountain, so that I can imagine placing myself there. Even the clouds work to point into the heart of the image!
If I might quibble (and it's only a minor quibble), I find that the intense foliage and the mountain compete for my attention, and the foliage wins, leaving the mountain to play second fiddle. I would find it more pleasing were there a bit more balance between the two, so I gently dropped the luminance (-5) and saturation (-10) of the reds. I don't think it diminshed the foloiage any, and I found the mountain was better able to stand its own.
Note that the white of the glacier is in places very nearly pure white (254.254,254). There's data there (the whites aren't plown out), but if you were to print this you might find that no ink gets laid down in those spots. If you do print, you'll probably need to back off the white just a tiny bit.
&nbsp
Posted: 05/07/2023 08:48:11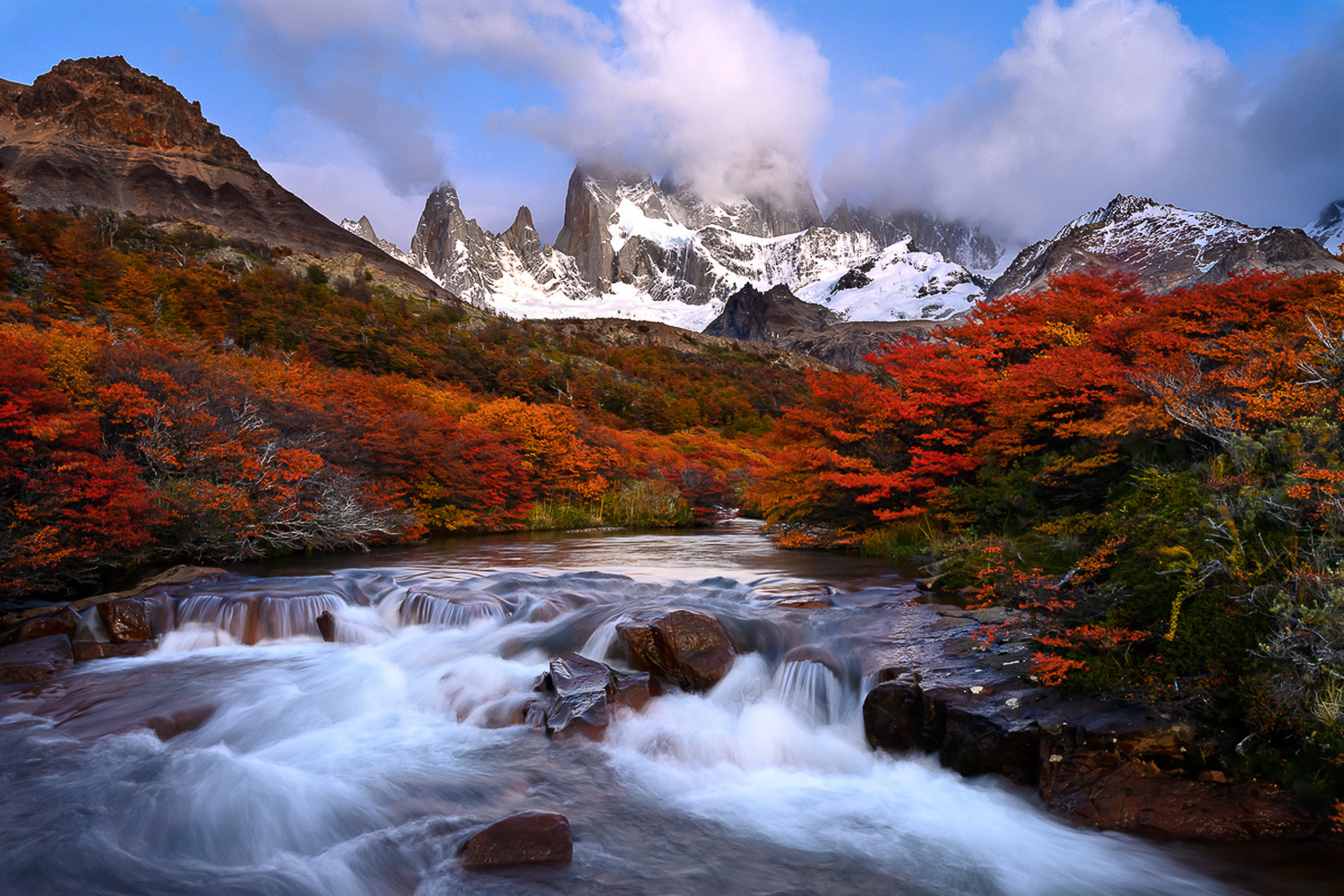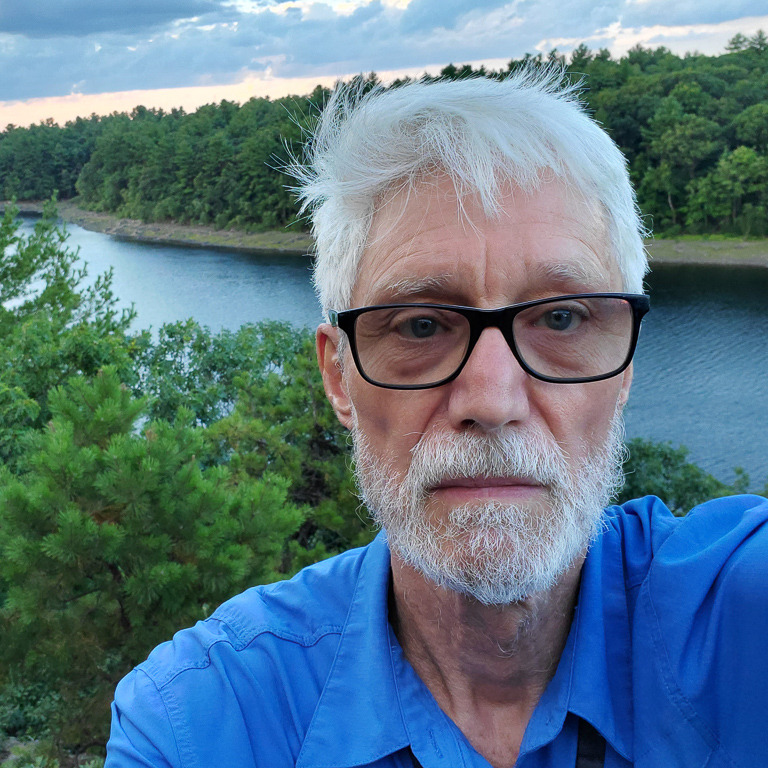 Mark Bargen
I have now read your narrative. A very good approach to capture, keeping in my how you intended to post-process. Well done. &nbsp Posted: 05/07/2023 15:38:55
---
---
---
Neil Bellenie
Dawn this is an amazing picture both in terms of the composition and the technical skill that rendered it. The depth of colors, the textures of the water and the overall composition make it stand out.

Interesting to read about the blending of the 3 exposures to capture the water movement the way you wanted it. I will definitely be trying this in future.

Congratulations - this is one of the best images I have seen. &nbsp Posted: 05/17/2023 18:31:48
---
---
---
Jeffrey Huo
Good job! Dawn. Beautiful image. You are rewarded from getting up early and suffering from the wind and coldness.
Your way of shooting the 3 images is great and new to me. Good thinking. Well done.
To me the foliage is a little bid over saturated and I am interested to see the mountain with the peaks. &nbsp Posted: 05/22/2023 07:55:42
---
---
---
Ed O'Rourke
I think this is a great shot and what catches my attention most is the dramatic contrasting of colors with the intense color of the foliage sandwiched in between the blues and whites of the sky and mountains above and the rushing water below. I think the way you have combined the elements makes for a great composition, along with the elements noted by Mark. I also agree with Paul regarding your focus, exposure, saturation, etc. In my mind this is an award winning photo. &nbsp Posted: 05/23/2023 12:28:46
---
---
---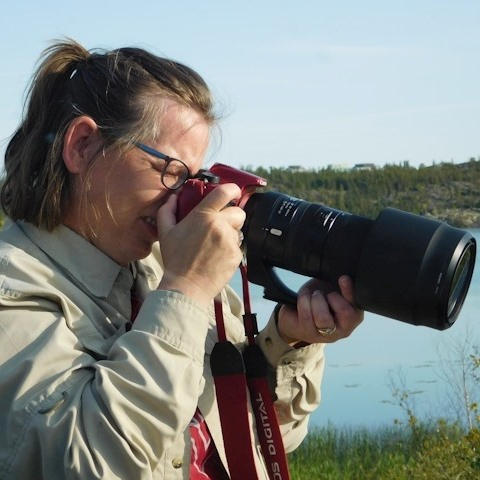 Darcy Quimby
Dawn amazing photograph and kudos to you for the hike. I love everything about the photo. IMO I think that the crop might work better as a pano. Right now my eyes keep getting drawn to the mountains and the foliage then to the water. I believe the water is the star of the show, because of the clouds on the mountain. I think with the pano your eyes are drawn into the picture. The way you captured then edited it great job. &nbsp
Posted: 05/24/2023 14:48:11
---
---
---
Please log in to post a comment