Neil Bellenie
---
June 2022 - Gold Dust Gecko
About the Image(s)
Gold Dust Gecko (Phelsuma Laticauda) feeds in a tree at the Place of Refuge, Honaunau, HI. This little guy allowed me to get quite close (this is not a macro lens) and let me take a number of pictures. It was licking something from the buds of this fruit. Canon 5D MKIV, Canon 24 'Ä" 70 MKII lens at 70mm. 1/60th at f8.0. ISO 400. It was around 2pm on a bright yet slightly overcast afternoon. Post in Light Room Classic 'Ä" crop, de-emphasized the white flowers to the right. Added some clarity to the gecko.
---
This round's discussion is now closed!
13 comments posted
---
---
---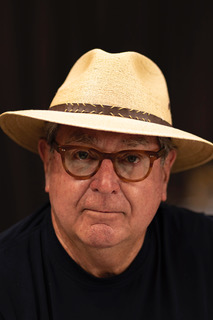 Paul Smith
The Gecko is so well camouflaged, I'm struck that you even noticed this shot!! This is so good, you may wish to submit it to a "Nature" magazine. I appreciate good clarity and detail...I have been working to improve on these. In this photo, you have it! That you got this crisp focus at 1/60th is amazing. Well done &nbsp Posted: 06/05/2022 08:55:20
Neil Bellenie
Thank you Paul. &nbsp Posted: 06/27/2022 14:57:09
---
---
---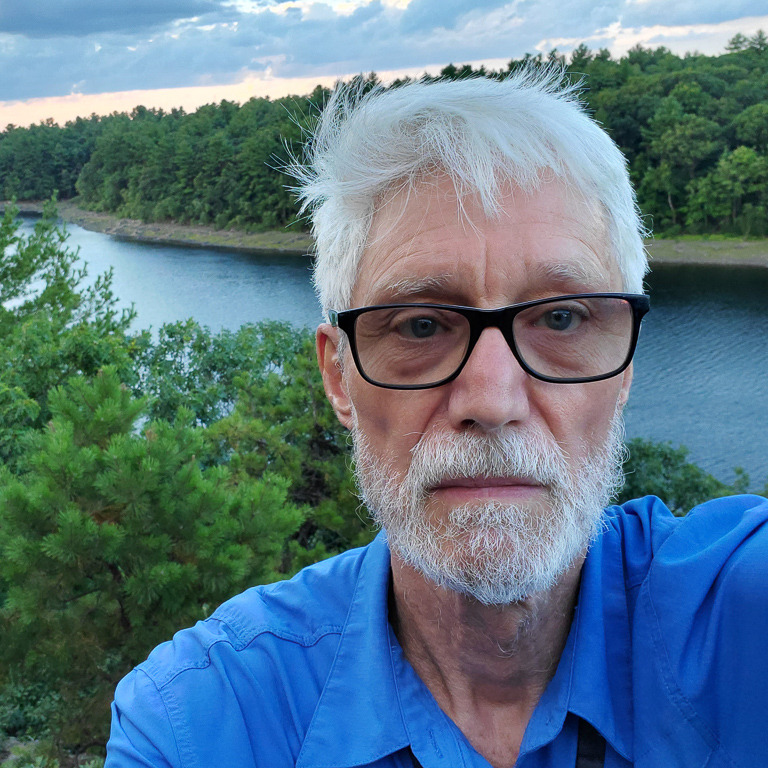 Mark Bargen
Ditto, Paul's comment. Very nicely composed in the crop. Excellent detail, color balance spot on. Nice shallow (but no too) depth of field.
I didn't identify the subject right away (yup, very well camouflaged). To that end, I experimented with a couple of edits that wouldn't be permitted in nature competition or submission for publication. I painted in a little contrast over the gecko and softened and blurred it into surrounding area. (Method: add a transparent layer, hard mix, 15% fill, paint 50% gray with low flow and soft brush.) I also desaturated a tiny bit the most saturated areas around the perimeter. The combined effect is very subtle, but I think it helps pull the eye in towards the center and makes the gecko stand out a tiny bit more.
While I was at it, I noticed something odd: a grey-green streak in the white below the gecko's head, paralleling the head. My guess is I'm seeing some texture in foliage in the background, but it unfortunately looks like an artifact, so I clone-stamped it out.
&nbsp
Posted: 06/06/2022 09:11:06
Neil Bellenie
Mark, I completely missed that line under the gecko's chin. It is in the original and is the edge of a leaf. I should have seen it and dealt with it (once it is pointed out it glares at you!).
Thanks
Neil &nbsp Posted: 06/27/2022 14:58:39
---
---
---
Dawn Gulino
Really cool shot! I like how the foreground leaf is out of focus and brings you back to the main subject. It is indeed well camouflaged. The one thing that pulls my eye away is the bud/plant on the top right and stays there for a bit. I feel it's just a tad too bright. Perhaps experiment with a radial filter to help keep the eye moving around more.

How did you ever see this little guy! &nbsp Posted: 06/11/2022 09:40:54
Neil Bellenie
Thank you Dawn, the gecko wandered around on these few leaves for quite a while as I watched. Despite the camouflage I think it was something of a show off!

Neil &nbsp Posted: 06/27/2022 15:00:31
---
---
---
Ed O'Rourke
Another vote for this being a really great shot! Like the previous comments I had to search a little to find the gecko, and then I was impressed that you got this shot. I like the very sharp focus on the gecko and then the softer depth of field so that my attention stays with the gecko. The coloring works well for me and I like the way the rust spots on the gecko show up and help bring my eye to him. While I think overall the lighting is good, in my opinion the lighting in the upper right corner could be toned down a bit. Overall I think this is a great shot and as Paul noted contest worthy. &nbsp Posted: 06/17/2022 13:48:53
Neil Bellenie
Thanks, Ed.

I will experiment with the contrast in the top RH area.

Neil &nbsp Posted: 06/27/2022 15:04:09
---
---
---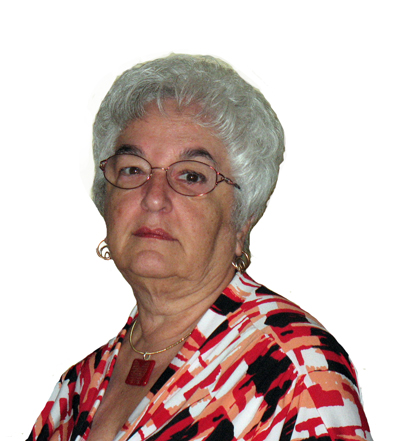 Bev Caine

(Group 48)
This is a great shot. My only suggestion in addition to the above would be to darken the background just enough so that the gecko stands out just a bit. I selected him, did an inverse and then toned down everything else using adjustments/brightness and lowered the prompt just a tab. What do you think? &nbsp
Posted: 06/18/2022 08:08:59
Neil Bellenie
Hi Bev,

Thank you for the kind words and the suggestion. Your post processing definitely helps the gecko stand out (as does Mark's).

When taking the picture I noticed how well the tree and gecko blended. A tribute to the symbiotic way these distinct species have developed, most likely over many generations. I wanted to preserve this in the final picture - although I recognize it isn't as good a picture of a gecko as your edit is.

Neil &nbsp Posted: 06/27/2022 16:11:43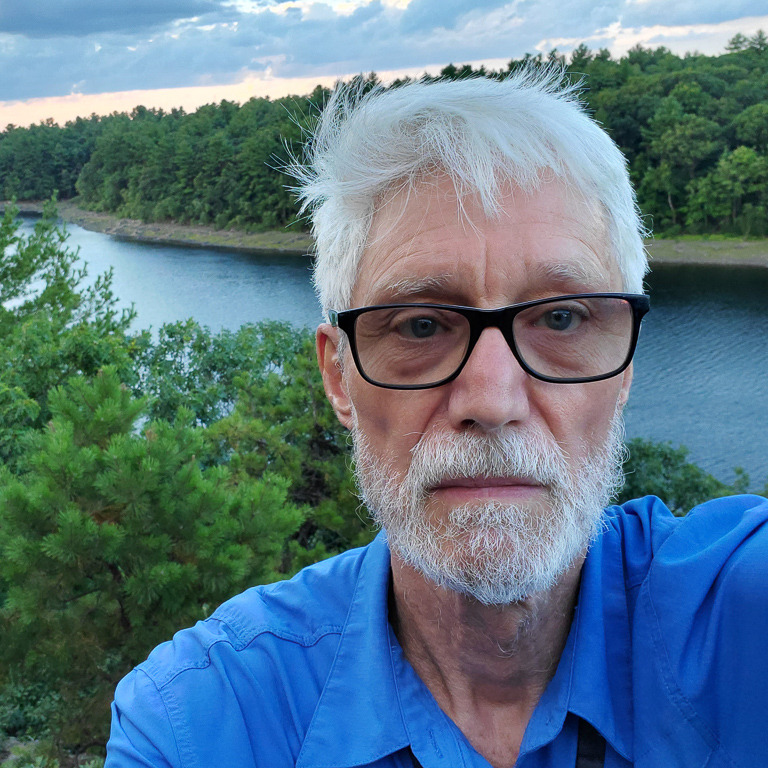 Mark Bargen
Very interesting. It simply did not occur to me to do this, and I think it works well in creating a compelling image. I think, Neil, that you may have set yourself a difficult goal here: to depict effective camouflage. &nbsp Posted: 06/29/2022 09:21:38
---
---
---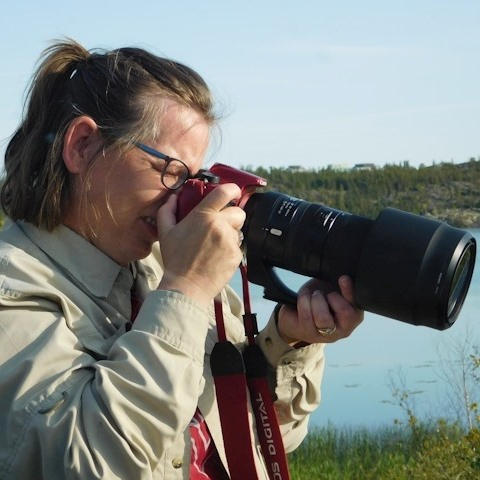 Darcy Quimby
Neil
I love this and yes you should submit it somewhere. I might be weird but my eyes went straight to the gecko. I think it is the crisp blue of the eyes &nbsp Posted: 06/20/2022 02:39:53
---
---
---
Neil Bellenie
Darcy,
The blue eyes are amazing, thank you for the kind words.
Neil &nbsp Posted: 06/27/2022 16:12:43
---
---
---