Dawn Gulino
---
June 2022 - Large Rocks, Big Waves
Original
About the Image(s)
It's hard to tell how large these waves are without something to help show the scale. These two rocks at Soberanes Point in Garrapata State Park are probably 40-50 feet tall (far away and bad at estimating!) and the waves were coming in strong. It was great standing there watching, listening, and taking pictures trying to capture the power of the ocean.

I took many shots at varied shutter speeds and liked this one as it captured the spray coming off the breaking waves and the impact of the ocean on the rocks. I also like how the sun backlit the waves and the break, while it warmed the cliffs and the foreground.

I like the full frame but liked the crop to 16x9 a bit more. On the processing front in Lightroom, I opened up the shadows, increased white a little bit and decreased black a tiny bit as well. I increased red and blue a small bit on the calibration front. I then went to the HSL and adjusted the luminance by a of orange, yellow, aqua and blue (just a small amount each). I also added a radial filter and warmed up the sunset a tiny bit, added a linear filter on the bottom and top to darken each a tiny bit as well. I also took this over to PS to clone out the power lines on the road, they were tiny but wanted to remove them.

Shot with the Nikon Z7, 14-30mm @20mm on a tripod, ISO 100, 1/5th of a second at f/7.1.
---
12 comments posted
---
---
---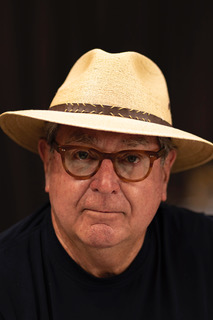 Paul Smith
Dawn, this is certainly one of your better entries..if not The Best. Color, clarity, crisp focus...you have it all. Nice use of the tripod. I rather imagine that Ed, king of the seascapes, will enjoy this one! Well done. &nbsp Posted: 06/05/2022 08:45:24
Dawn Gulino
Thanks Paul, it was a pretty epic day, so hard not to get some great shots! &nbsp Posted: 06/08/2022 07:36:36
---
---
---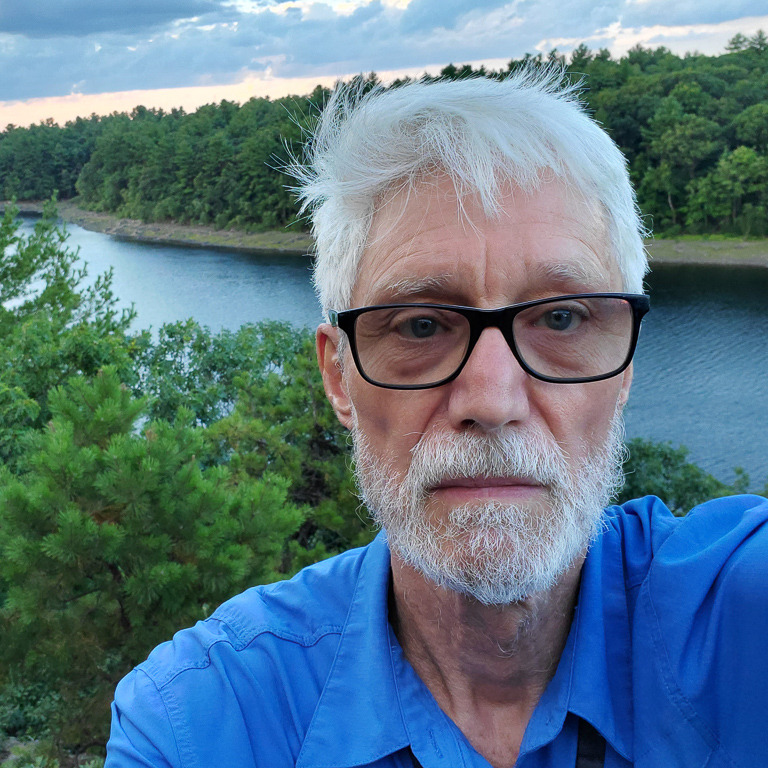 Mark Bargen
Well, Dawn, you know how much I enjoy "fiddling" with other folks' postings. But you left me nothing to "fiddle." Nothing to crop. Nothing to tone differently. No effects to add. Sigh ...

The image does a great job of catching the eye, with the brightest and highest contrast right where the action is, but then with a very nice story of the late light coming in from the left, catching the spindrift (I REALLY like!), and then lighting up the wall on the right.

I think you got the exposure time just right. Everything sharp. Love the backlit detail in the foreground.

I suppose there's one detail I might "fiddle". You might consider cloning out the contrail. I find it an unwelcome intrusion of the hand on man into the scene.

Good job. &nbsp Posted: 06/06/2022 19:59:30
Dawn Gulino
Wow - stumped you Mark! Thank you. I have to say, I probably have 100 shots from this day trying to get the "right" capture. I've considered blending three images that I like different parts of each, but haven't tackled that yet due to my PS learning curve. I've processed 2-3 images from this day multiple times and kept coming back to it to see what I could highlight in a positive way and this is the result! &nbsp Posted: 06/08/2022 07:46:33
---
---
---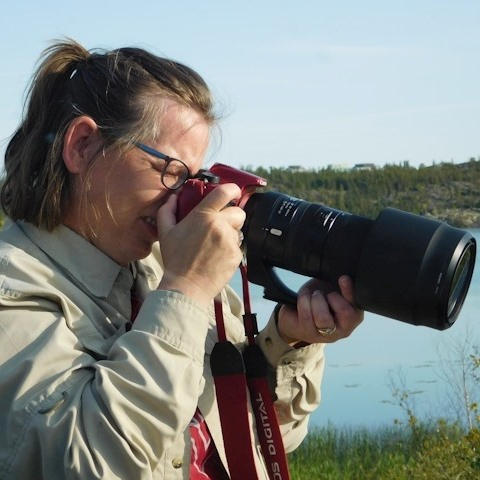 Darcy Quimby
Dawn
I am impressed this is awesome. I would only remove the contrail if you were entering it in PID Color. I myself like the contrail it draws my eye into the frame. But I am a strange Bird. Congrats on also stumping Mark. &nbsp Posted: 06/12/2022 18:53:17
Dawn Gulino
Thanks Darcy! What is PID color? I honestly don't mind the contrail and hadn't thought much about it until Mark mentioned it! I may head back to PS and edit it out to see what it looks like without it. &nbsp Posted: 06/13/2022 21:18:24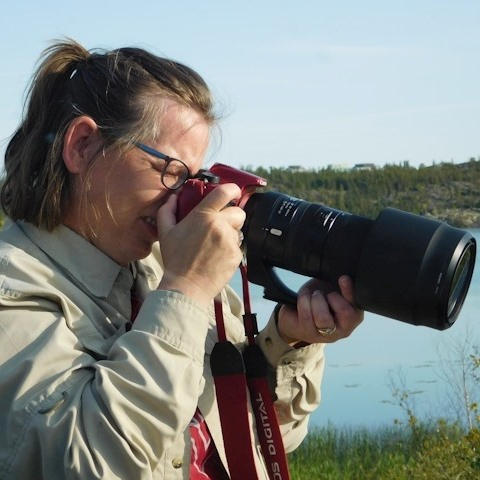 Darcy Quimby
Projected Image Division (PID) -
psa-photo.org
Images that receive Acceptances for inclusion in a PSA-recognized exhibition are eligible to be used by PSA members to apply for a PSA Star Rating. Stars are awarded separately in each of the PSA Divisions. There are two PID Classes of Star Ratings: Color and Monochrome. Each is a distinct Star Path and requires separate applications.
https://psa-photo.org/page/projected-image
Feedback
&nbsp
Posted: 06/20/2022 02:15:09
Dawn Gulino
Thanks! &nbsp Posted: 06/20/2022 08:34:59
---
---
---
Ed O'Rourke
Dawn, I think this is a great shot. I like the way you have the waves crashing up against the two rocks in the center as they create an action element that draws my eye into the photo. And I must echo the previously comments relating to all the positive features of this image. I like the way you've made great use of the lighting from the Golden Hour with the way it brings out the color of the rocks. I also agree that your focus and depth of field are right on. Great job, you've given me a goal to strive for.

(By the way Paul credits me with providing a lead with my seascapes, but that is ONLY because many of the great beach shots available in the "Oregon Dunes National Recreation Area" are closer to my house than my local grocery store, so I can do more trial and error. You had to work for this shot and I think it really paid off.) &nbsp Posted: 06/13/2022 18:19:04
Dawn Gulino
Thanks Ed! Appreciate the kind words. I did have to work for this one, it's a bit of a drive away from my house and a friend and I headed out to shoot the coast one day. We were really lucky that the waves were absolutely insane that day. The clouds earlier in the day were nonexistent, but we got a few for these shots. I'd love to live closer to a beach then my local grocery store - good for you! &nbsp Posted: 06/13/2022 21:21:35
---
---
---
Kelly Easler
Wow! How beautiful and exciting! The lighting is amazing and the post work with color really enhances the cliffs and the water, which are a nice warm-cool balance. I love the waves crashing on the rocks in the center and thought maybe I'd like cropping out the rock and greenery in the foreground (my eyes like the movement in the angle of the coastline), especially to get closer to the action of the crashing waves. But then you'd miss the way the foreground anchors the scene and wraps around the cove. There are probably several beautiful scenes you could pull out of this beauty! &nbsp Posted: 06/16/2022 22:03:56
Dawn Gulino
Thank you Kelly! I did set up in different locations and cut out the foreground in some, but settled on this one to edit as it frames it a bit. &nbsp Posted: 06/19/2022 10:24:42
---
---
---
Please log in to post a comment