Kelly Easler
---
May 2022 - Towering Tree
About the Image(s)
I'm attaching "Towering Tree," taken at a city park in Greenville, SC (near me).
It was taken with my Nikon D750 and a Nikon 14-24mm lens at 15mm. Other settings were ISO 800, SS 1/250, and f8. I wanted to get texture and detail on the gnarly roots, but less clarity in the leaves. I really like that "fisheye" type lens for certain subjects. I adjusted the exposure a bit to bring down the highlights. I wish I had gotten more sun flare (is that the right term?) and am not sure what I could've done to bring out the sun's rays a little more, for interest.
---
14 comments posted
---
---
---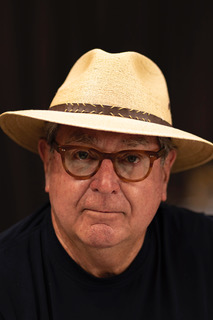 Paul Smith
Good use of wide angle lens...great texture on the roots. Is this an HDR image? You offer great exposure on the top third, AND the lower 2/3 of your image. What kind of tree is this &nbsp Posted: 05/01/2022 12:56:44
Kelly Easler
Thank you, Paul! It's not an HDR image; I just got lucky. ;) I wish I knew what type of tree it is, but I know there are a lot of really old, interesting oak trees in the state. I'll have to ask my in-laws. &nbsp Posted: 05/16/2022 13:42:06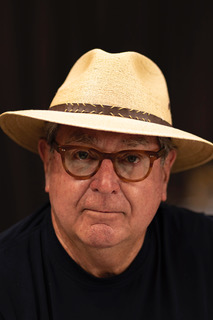 Paul Smith
Kelly, I just saw your "Early Bird" photo at the opening of this Group Collection. It is really well done. Congratulations on being selected &nbsp Posted: 05/16/2022 16:25:37
Kelly Easler
Thank you, Paul! It's right where I grew up in Central Florida and just feels like home to me. Also, I was so happy to get that sunrise (and boater) after I got myself up that early. ;) &nbsp Posted: 05/23/2022 10:44:54
---
---
---
Dawn Gulino
Kelly, love the composition and lines from the trunk leading to the leaves. If by flares you mean sun stars, try shooting at f/16 to f/22. Curious if you were on the ground taking this? Nice image! &nbsp Posted: 05/07/2022 09:08:39
Kelly Easler
Thank you, Dawn! And yes on the flares--thank you for the tip! I did get low on this one. It was right off the path in the park and had such an interesting look. I don't pull out that 14-24mm for many things, but this seemed like a good candidate. ;) &nbsp Posted: 05/16/2022 13:44:30
---
---
---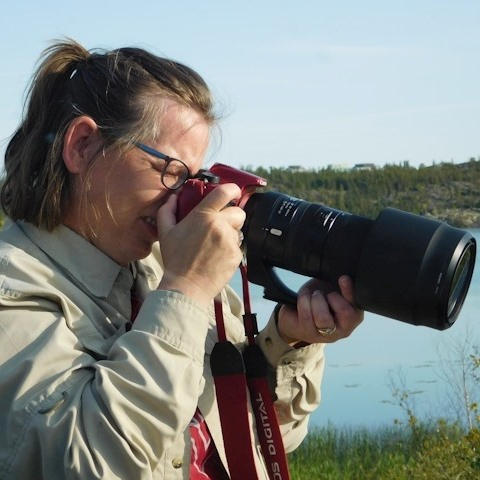 Darcy Quimby
Kelly
Interesting perspective. I have never thought of using my wide-angle lens for close up photography, something else to experiment with this summer. I like the texture and detail you achieved in the photograph. &nbsp Posted: 05/07/2022 12:35:55
---
---
---
Ed O'Rourke
I agree with Dawn as to the way you have composed this photo. The gnarly tangle of the roots in dominating the lower portion of the image immediately capture my eye and then their lines lead me up to the trunk, bringing me to see the green foliage. I think this is a very creative, and out of the ordinary, composition. I also like the way the lacy screen of the leaves provide a nice texture to the upper portion. For me your focus and lighting is good through out the photo as I can see nice detail everywhere. I Like it.
&nbsp Posted: 05/09/2022 11:28:10
---
---
---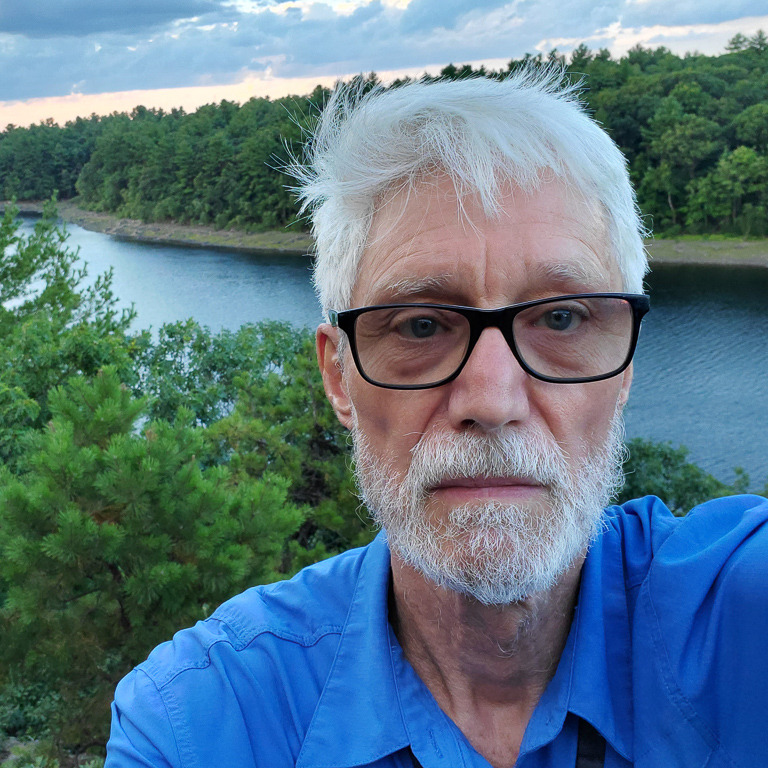 Mark Bargen
Hi, Kelly, for this round I'm undertaking to review each image after viewing only the image and its title, but not the accompanying description. Once I post my comments, I'll turn to the description and others' comments.
First, I really like the image. It was a good idea to get down low as you did! The title suggests that you are interested in conveying the sense of upward sweep, so I do have some suggestions.
To my eye, it benefits from cropping to move the trunk a little further off-center, but one wouldn't want to lose any more than necessary of the intriguing root system on the left.
I also felt it would help to reduce the extent to which the foliage canopy is interesting to the eye. To this end, I reduced the saturation in the foliage, bumped the brightness and dropped the contrast, and further slightly lightened the darkest foliage upper right.
I then turned my attention to the tree itself. I wanted to emphasize the upward sweep of the root system. I started by painting in some contrast.
My "go to first" tactic for this, which worked well here, is to add a transparent layer, Hard Mix blending mode, about 15% fill, and paint in (using 100% smoothing and very low flow) with a 50% gray brush to separate the mid-tones, a white brush to add contrast in the highlights, and a black brush to add contrast in the darks. Sometimes, as in this instance, I also add a "dehazing" layer (can be achieved a variety of ways) and mask it in where wanted, again in this case on the trunk and roots.
Returning to the canopy, I added a very gentle Orton effect, painting it into the canopy.
Finally, I had observed throughout that I was bothered by the sky peeking in and by the bright spot where the Sun is. I used the clone stamp tool, darker color mode, and lightly stamped in some foliage from elsewhere. I was a bit ham-fisted, but I didn't want to take a lot of time at it. One could, with patience, do a much better job than mine.
&nbsp
Posted: 05/17/2022 09:23:20
Kelly Easler
Mark, you are so kind to give us all your time and expertise! Where can I sign up for your Ps classes? ;) I took a Ps class at a community college when I knew zero about it and could really benefit by taking it again now. And the "Orton Effect?" I'd never heard of it and REALLY appreciate you mentioning that so I could research it! Thank you so much for your recommendations! The ones I like best are brightening upwards and filling in that distracting hole on the left side. Thank you again! &nbsp Posted: 05/23/2022 10:55:21
---
---
---
Neil Bellenie
The secret life of trees includes a huge root system! Amazing picture of a tree and its roots. I think this is a great metaphor for the depth and weight required to underpin enduring entities (in a day and age when the superficial is perhaps over valued).

Were there more roots showing below?

Technically this looks like a challenging shot with the dark around the roots and the bright sun through the leaves. &nbsp Posted: 05/20/2022 13:27:37
Kelly Easler
Thank you, Neil! I remember this tree was growing into the sidewalk, which I think is why I framed it like I did. I need to go back there now!
&nbsp Posted: 05/23/2022 10:50:24
---
---
---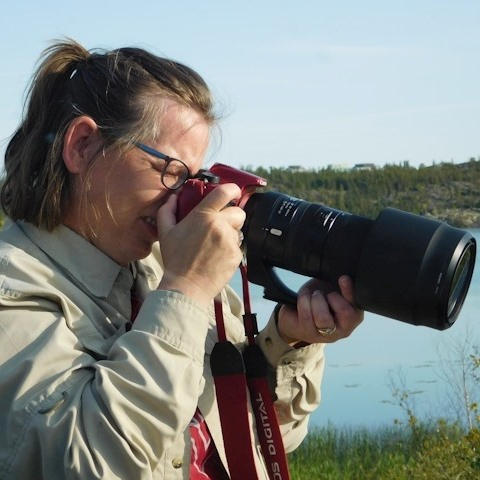 Darcy Quimby
Kelly
CONGRATS for having a picture featured on the front page &nbsp Posted: 05/20/2022 15:31:33
Kelly Easler
Thank you, Darcy! &nbsp Posted: 05/23/2022 10:45:16
---
---
---
Please log in to post a comment