Darcy Quimby
---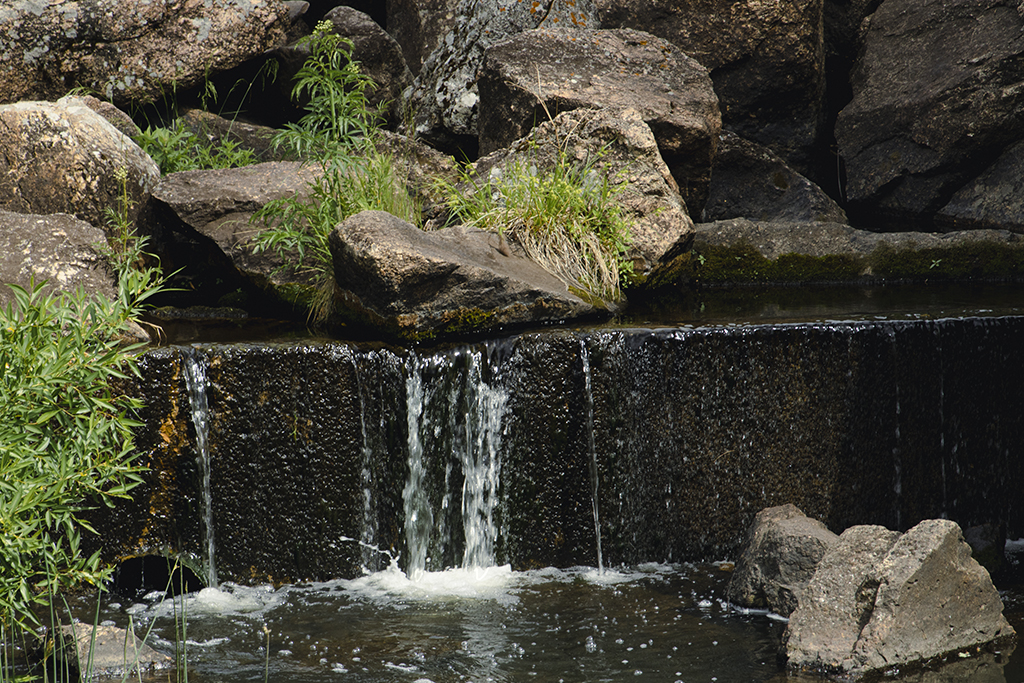 January 2022 - Macro Landscape
About the Image(s)
Camera Canon 80D Lens Tamron 28-300mm 1/125 f9 ISO100 145mm
I have such a fascination with water so most of my pictures contain some water feature. This was taken this summer in Custer State Park.
I selectively brightened the Rocks on the right of the picture, and removed a few blades of grass. I also removed a few bird droppings and I dodged the mini waterfall to bring attention to it.
---
6 comments posted
---
---
---
Dawn Gulino
Hi Darcy,
I like what you're going for here. I don't know if you had a tripod, if you did, or next time, perhaps you can do a trial and error with slower shutter speeds which would highlight the waterfall and bit more as well as water basin. I like the rocks in the center and the bottom right and think it might be stronger if you perhaps cropped out the greenery on the left side, which would draw the eye more toward the waterfall. &nbsp Posted: 01/16/2022 10:20:19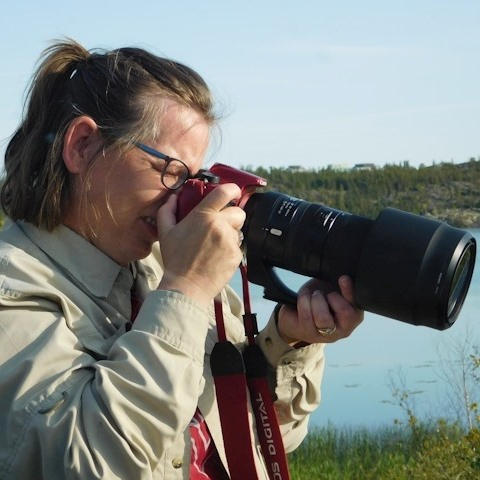 Darcy Quimby
Thank you, Dawn. I thought about cropping the greenery out but kept flip flopping so the verdict is in. &nbsp Posted: 01/17/2022 13:40:57
---
---
---
Ed O'Rourke
I like this photo as a example of combining different textures with the water coming over the falls and the surface of the rocks above. I think the choice of shutter speed works well as it only partially blurs the flow ow water and giving a combined sense of stop action and along with partial smoothing of the water. In my opinion the lighter color of the racks contrasts well with the darker color of the waer going over the falls. The inclusion of the green of the foliage works well for me.

I would like to see a more pronounced primary point of interest and, in my opinion, the depth of field could be a git stronger. &nbsp Posted: 01/18/2022 17:18:33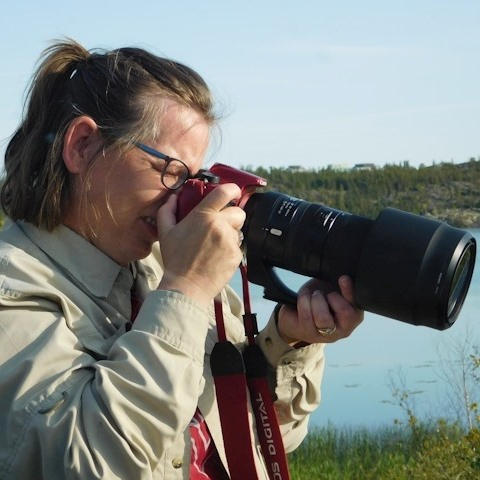 Darcy Quimby
Ed
Thank you. Would I have gotten a more pronounced primary point if I had a shallower Depth of field? &nbsp Posted: 01/19/2022 17:58:10
---
---
---
Kelly Easler
Hello, Darcy! You make me really want to get back up North through the Dakotas again...I like the different textures in this shot and like the greens for visual interest, but I really want to make this portrait style and focus on everything to the left (are we allowed to do portrait style? I can't remember if that's a limitation). It would be interesting to see what the waterfall looked like with both a faster and slower shutter speed, which I think would both look cool. &nbsp Posted: 01/21/2022 10:08:26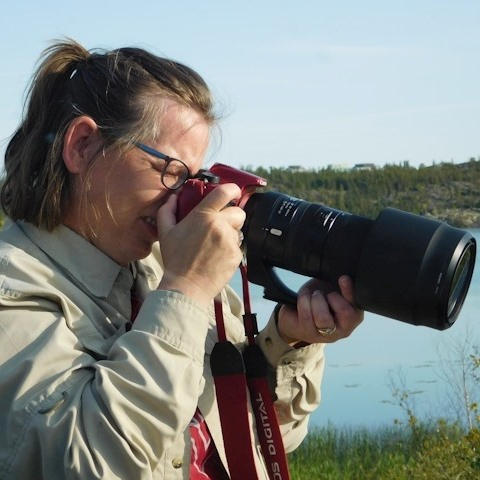 Darcy Quimby
Kelly
Thanks. I actually thought about cropping it portrait style but I liked it landscaped. Yes we can do portrait style. The Dakotas are a great place to visit we spent all last summer there. I agree about shutter speed, maybe next time :) &nbsp Posted: 01/21/2022 17:41:40
---
---
---
Please log in to post a comment