Paul Smith
---
January 2022 - Hood Ranch Bales & Barns
About the Image(s)
I have decided to tackle a project to capture as many Barns and Outbuildings as geographically possible, before they collapse or burn down. Rarely are these sites on main roads, so I sought the assistance of a back road specialist…Senior Vice President of Agri-Lending at Farmers Bank, Ault, Colorado. What a hoot. When he travels to the hinterlands to "on-site" loan closings, he lets me follow.

Canon 90D, ISO 200, F9, 35 mmCanon EFS 17-85, at 35mm
---
7 comments posted
---
---
---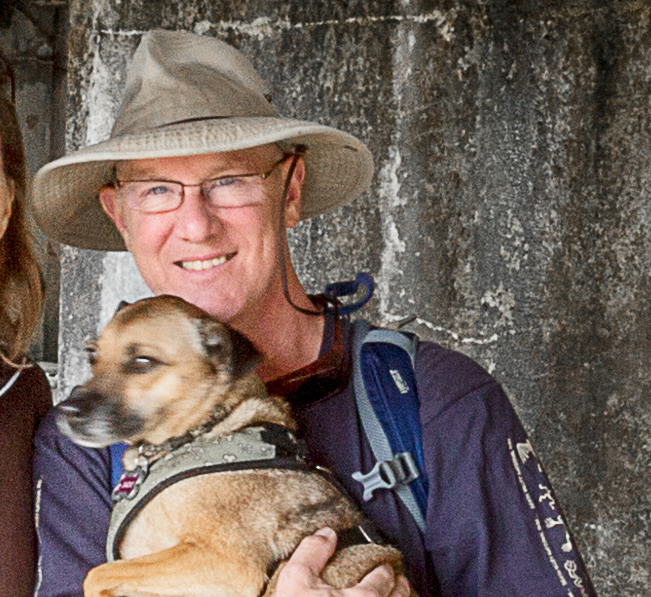 Dan Mottaz

(Group 96)
Happy New Year to you, Paul!

Your monochrome rendering is very nice. It's not over-dramatic. The darks have the perfect amount of detail. I love those clouds.

Circles in images are attractive. They project a calming effect. My eyes are lead up the slightly slanted fence to those round hay bales. Well done.

Much of the overlap, or lack of separation makes for a busy composition. Watch for items that extend out of frame. In this picture, on both sides, you have things that unnecessarily complicate your story. Look for a way to clone out the white bales on the right and the dark barn that peaks into the frame on the left. I wouldn't suggest cropping because your viewer needs breathing room. However, consider cropping up from the bottom to just above the lowest fence rail. The brighter lower weeds do not contribute to your image story.
I love your story about following the loan officer to those old barns. That is very resourceful of you. For sure, they won't be around much longer. &nbsp Posted: 01/03/2022 12:56:56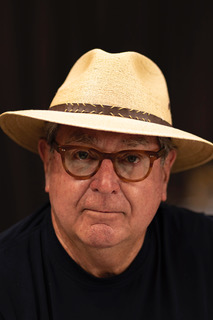 Paul Smith
Dan...where have you been? You don't call...you don't write!!!

It is great to have you visit us at 93. Your comments are always helpful. Now that you mention it, I see the unnecessary "clutter" on either side of the image. My objective has been to capture these older structures while they're still around. Your remarks are noted. I will pay closer attention to the overall components of the image.
Thanks...and good to hear from you! &nbsp Posted: 01/03/2022 16:16:02
---
---
---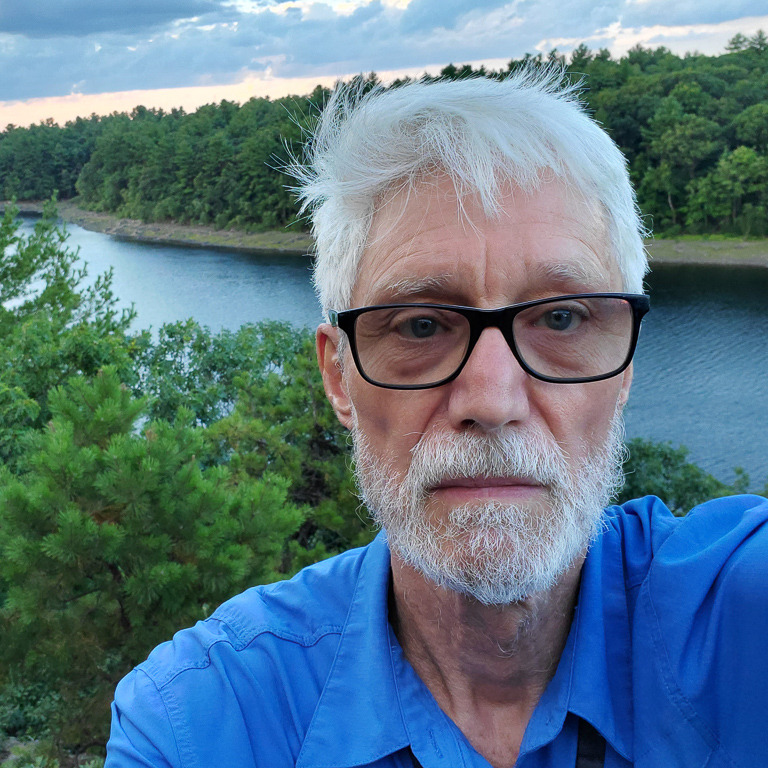 Mark Bargen
I think that's a *great* idea for a project! And very enterprising of you to come up with the means of access.
The image does work well in black and white.
I like the play of the various geometries together: lines in the fences, circles, and triangles, with the rocky hill mimicking the barn, as does the triangular stack of bales, and with the clouds mimicking the distant hills.
To my eye the leftmost third of the frame doesn't add anything to the story, and dilutes the impact of the interplay. I also think all that dramatic sky competes with, rather than complements, the main story. I'm ambivalent about how much of the right side is needed. I think the barrels (or whatever those lighter shapes are) are distracting, and to me feel out of character with the rest of the image.
As always, I "tinkered" a bit ... wanted to heighten the contrast and texture in the interesting subjects, and tone it down elsewhere. Did burn those barrel a bit. I tend to overdo it with vignetting and you don't seem to use it, so I tried to be more tasteful than usual ...
&nbsp
Posted: 01/03/2022 15:47:15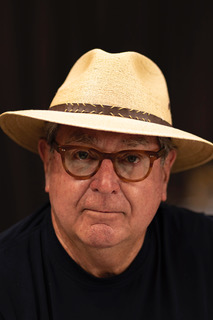 Paul Smith
Mark,
Thank you for your comments...tinkering is welcomed! My banker/guide has taken my barn project to heart. Now, when he travels to farms, some nearly to Wyoming, others closer to Kansas border, he pays more careful attention to the dilapidated structures and implements. With his phone, he'll snap a shot and email to me with directions, "go four miles south of State Road 392 onto County road 49...on the east side"!
I left the "barrels" (they are bales) in because they show how large bales ($500 or more each) are wrapped in plastic for weather protection. They are the same as the bales I caught next to the fence. And thank you for noticing the geometric components of my scene!! Parallel lines, Circles, Triangles, and a trapezoid for good measure. Dan Mottaz (comments nearby) agrees with your comments regarding the left side of my image. You are both right...but I did not see it until you two made the observation. Thanks for taking time &nbsp Posted: 01/03/2022 16:37:01
---
---
---
Dawn Gulino
HI Paul,

I really like the B&W with the dramatic clouds, overall very nice! One thing I would have done is take a step to the left and separate the hay from the barn directly behind it to try to block the hay on the right side of things. I like what Mark did with the image as well, tightening it up a bit.

There is a lot going on with it and that crop does help to focus on what I think is the main subject. &nbsp Posted: 01/16/2022 14:03:49
---
---
---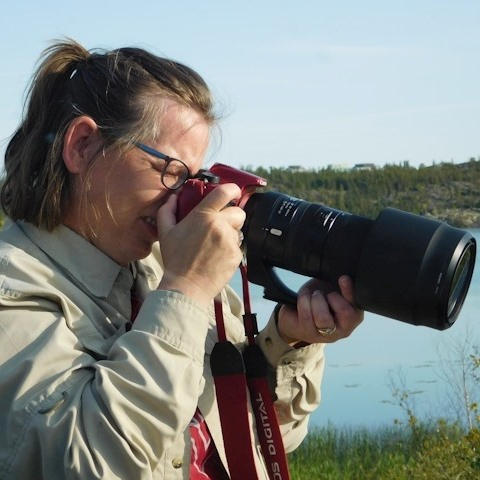 Darcy Quimby
Paul
I agree with everyone about cropping the image. I understand why you wanted to include the other bales but, in my opinion, it does not add to the story. &nbsp Posted: 01/19/2022 18:25:23
---
---
---
Ed O'Rourke
First, a couple of general comments. I find it interesting that half of our photos this month are in B&W as to me it shows how we as a group are working to push our art, good job everyone. I made a resolution to get my comments in sooner so I'm not influenced by everyone else, but so far I'm not doing a good job at that.

Overall I like this photo as I think it provides a good impression of what the large farms/ranches in the West look like. The lighting works well for me with good exposure throughout and a nice level of contrast. I appreciate the well defined clouds in the sky as I think they contrast nicely with elements below them. I tend to agree with the comments about the image being busy and I also don't think the bales on the side add to the story being told.

Great job Paul, and while I think my B&W is getting better yours and Dawn's photos show that I still have a lot of improvement to work on.

p.s Paul, I had Dan and his wife to my house for dinner last week and he sends his best regards. &nbsp Posted: 01/20/2022 07:16:47
---
---
---
Please log in to post a comment