Dawn Gulino
---
January 2022 - Mt Shasta & Barn
About the Image(s)
I liked the barn with Mount Shasta in the background. There was a fence blocking me from getting closer, however I saw the branches and thought I could frame the barn with them. I wish I had broken out my tripod and taken two shots, one focusing on the branches and the other on the barn, oh well, next time. I liked the color image, but thought the B&W looked a bit stronger. As you can see in the original, I had to lighten the shadows on the barn and also did a bit of enhancements on both the barn and Mount Shasta to balance it out a bit. I cropped out some of it that I felt didn't add to the composition (16x10) I've attached both the edited color and black and white versions, along with the original raw file view out of camera.

Technical details: Handheld Nikon Z7 with 24-70 f/4. Shot at 55mm 1/250 sec at f/8.0, ISO 200, edited in Lightroom.


---
10 comments posted
---
---
---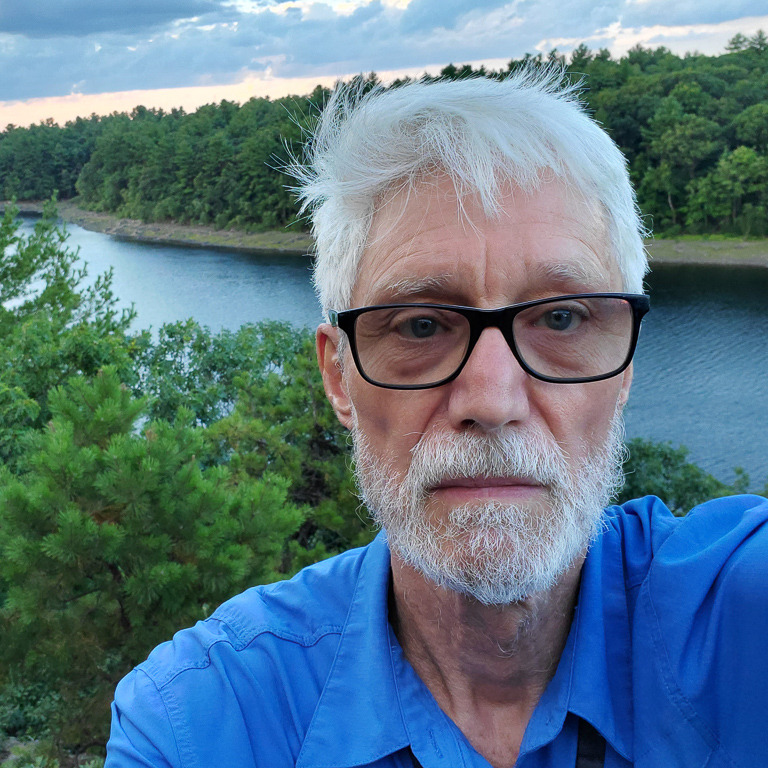 Mark Bargen
Welcome, Dawn! Great job on the edit and the B&W conversion. I do think the B&W is more engaging. I like the mimicry between the barn and the peak, though a mlittle more separation would have helped.
When I view an image with a foreground framing device such as this (which I think has worked well, here) I generally don't concern myself with whether it's as sharp as the subject.
In my book, the maker is always right, so long as they're achieving what they set out to do. Still, you might find that trimming a little (maybe a third of the fence) off the left, and a thin slice off the bottom, feels a bit more balances, and it has the benefit of positioning the barn window on a golden-ratio intersection. Also, if you so choose, you could probably get away with brightening up the snow on Shasta. I found some of the brighter side-lit highlights in the framing tree branch to be distracting, so I burned them in a bit in PS.
I hope you don't mind my tinkering with your image. You'll find that I enjoy working with other folks' images, largely because it gives me a chance to learn without being blinkered by my own conceptions as to what I want to accomplish when editing my own images. &nbsp
Posted: 01/01/2022 14:19:28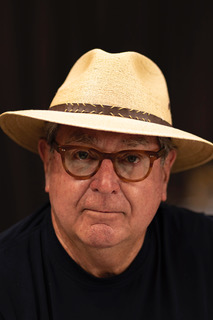 Paul Smith
Your Book?? Tell me more! &nbsp Posted: 01/03/2022 16:46:49
Dawn Gulino
Hi! Put together a lot of my images from California for friends and family. Was certainly something to learn from and would do a few things differently (next time), but was fun! &nbsp Posted: 01/16/2022 14:17:32
Dawn Gulino
Thanks for the feedback Mark! I do like what you did by cropping more of the foreground out and getting rid of the two rocks. I certainly don't mind you tinkering, everyones taste and processing is different and I like seeing what others do. &nbsp Posted: 01/16/2022 14:16:33
---
---
---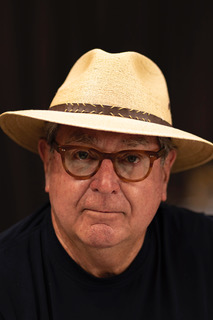 Paul Smith
Dawn,

This a great photo of a Majestic Barn. I belong to a Group in Facebook..."Beautiful Barns". (If you review my January entry, you'll see that I'm lately into Barns.) The Facebook Group would love this one!

The barn is so crisp, so clear. The overlapping tree limb makes for a nice frame effect. I agree with Mark. Removing a the tree trunks near the bottom removes a distraction.

Welcome to Group 93...and Happy Near Year



&nbsp Posted: 01/03/2022 17:06:32
Dawn Gulino
Thanks Paul! I really liked this barn and am always trying to work on my composition. Shooting digital has made me lazy and I sometimes tend to take a quick shot and move along. On this one, I really looked around before taking the shot to try to get the one I wanted, thus framing it with the trees.

Thanks for the welcome to the group! Looking forward to seeing everyones work! &nbsp Posted: 01/16/2022 14:19:49
---
---
---
Ed O'Rourke
Welcome to the group Dawn, and I have to say that for your first submission you have set high expectations for your work. To my eye the composition works well and I like the framing you've done with the branches across the top. I think this photo has good elements of contrast that make it work well as B&W. I think your post processing worked well to highlight the key elements that make this photo a stand-out &nbsp Posted: 01/17/2022 15:00:28
Dawn Gulino
Awe, thanks Ed! Excited to belong to the group. I'm very hard on my own work and am excited for any and all feedback. I'm not the most experienced processor with Lightroom and PS, but working on it, so any thoughts on that are appreciated as well. &nbsp Posted: 01/17/2022 15:40:39
---
---
---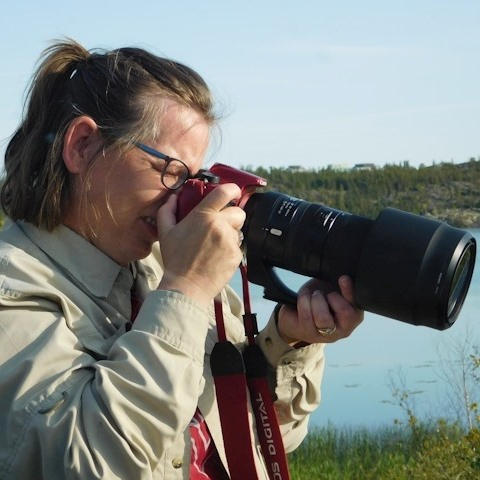 Darcy Quimby
Dawn
Welcome to the group. I like the B&W better it makes the side of the barn pop. &nbsp Posted: 01/17/2022 15:29:59
Dawn Gulino
Thanks Darcy! I had to make it pop in both the color and B&W with a few radial filters to draw the attention to it. &nbsp Posted: 01/17/2022 15:36:45
---
---
---
Please log in to post a comment