Darcy Quimby
---
November 2021 - A Tree
Original
About the Image(s)
I took this photo on our summer trip. It just called out to be turned into B/W. I felt the sky was too distracting in the original.
Canon 80D Tamron lens 28-300mm 28mm f/14 ISO 100 1/100
---
This round's discussion is now closed!
12 comments posted
---
---
---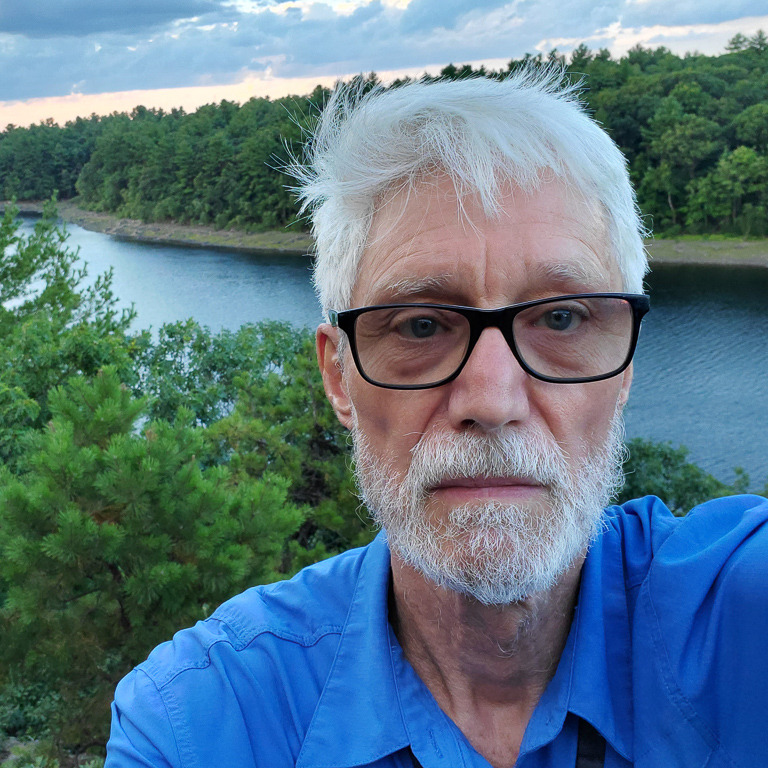 Mark Bargen
An interesting tree, indeed ... AND an interesting rock, as well. More about that in a moment.
I agree with you that B&W serves the subject better than color. The color is distracting; it is bright and saturated; it evokes in me a sense of a pleasant day outdoor, but the subject (the tree) begs for a treatment that is anything but optimistic and comfortable; and, as you note, the sky is just too prominent.
The challenge when processing i B&W, however, is to achieve some separation of the main character (the tree) from the supporting one (the rock). The challenge is all the greater as the tonal value of the rock and that of the tree (or at least its bark) are very nearly the same; further, the surface of the rock is finely textured, much like that of the bark.
I found it an engaging exercise to try to address the issue. I approached it first by making the blues and cyans as dark as possible, and the reds and oranges and neutral hues as light as possible, and then forcing as much separation of tone as I could. Having done that, I concluded that the lower portion wasn't carrying its weight, so I cropped down to a 4x5 aspect ratio, and then darkened around the perimeter.
The top of the rock feels crowded, and I might have been able to extend the top edge a little bit and filled it in PS; I didn't try. Of course, I wasn't there, so I don't know what options you had in the field but, were it possible, shooting from further to the right, and/or from lower down, might have helped.
&nbsp
Posted: 11/08/2021 06:57:12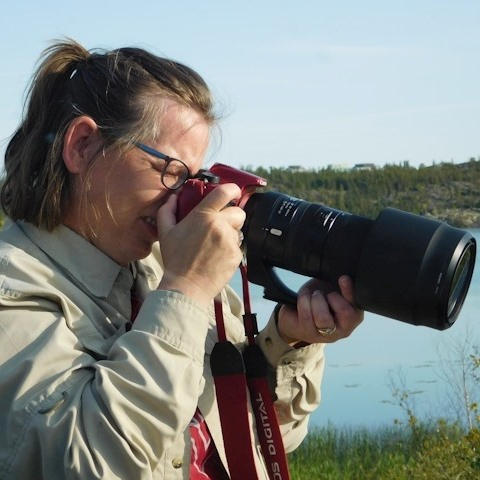 Darcy Quimby
Mark
Thank you so much for your help and suggestions. The tree was right off the road and I was super close to the road in Custer so both the rock and me were crowded lol. I am in the process of switching to photoshop and light room wish me luck. &nbsp Posted: 11/08/2021 14:22:26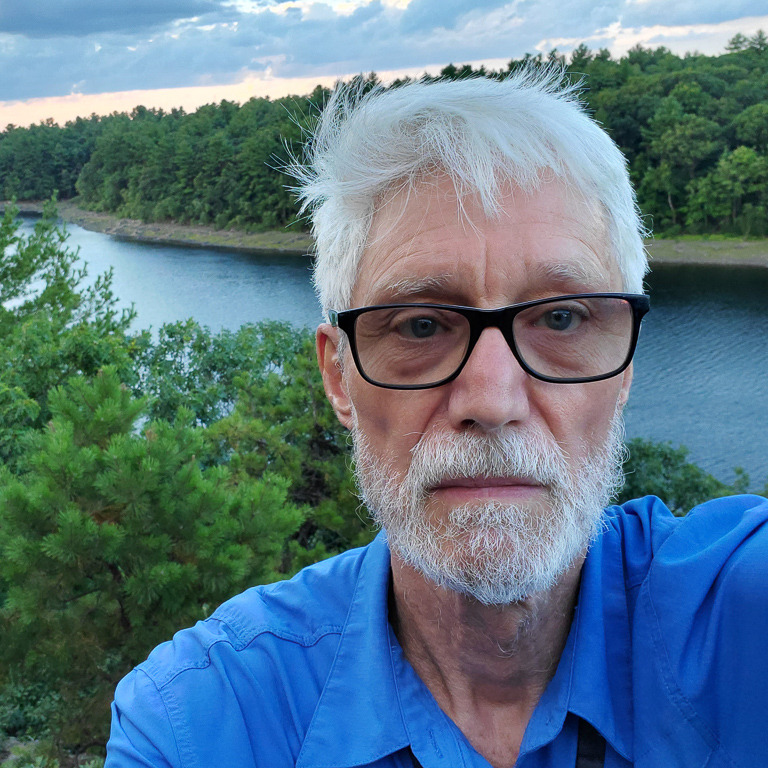 Mark Bargen
Good luck, indeed! I hope for you that you find it as engaging and satisfying as do I. I can highly recommend Sean Bagshoaw's ($) video tutorials if you find that a good way to learn. &nbsp Posted: 11/08/2021 14:29:11
Kelly Easler
Thank you, Mark! I saved your instructions for future use. &nbsp Posted: 11/27/2021 05:42:55
---
---
---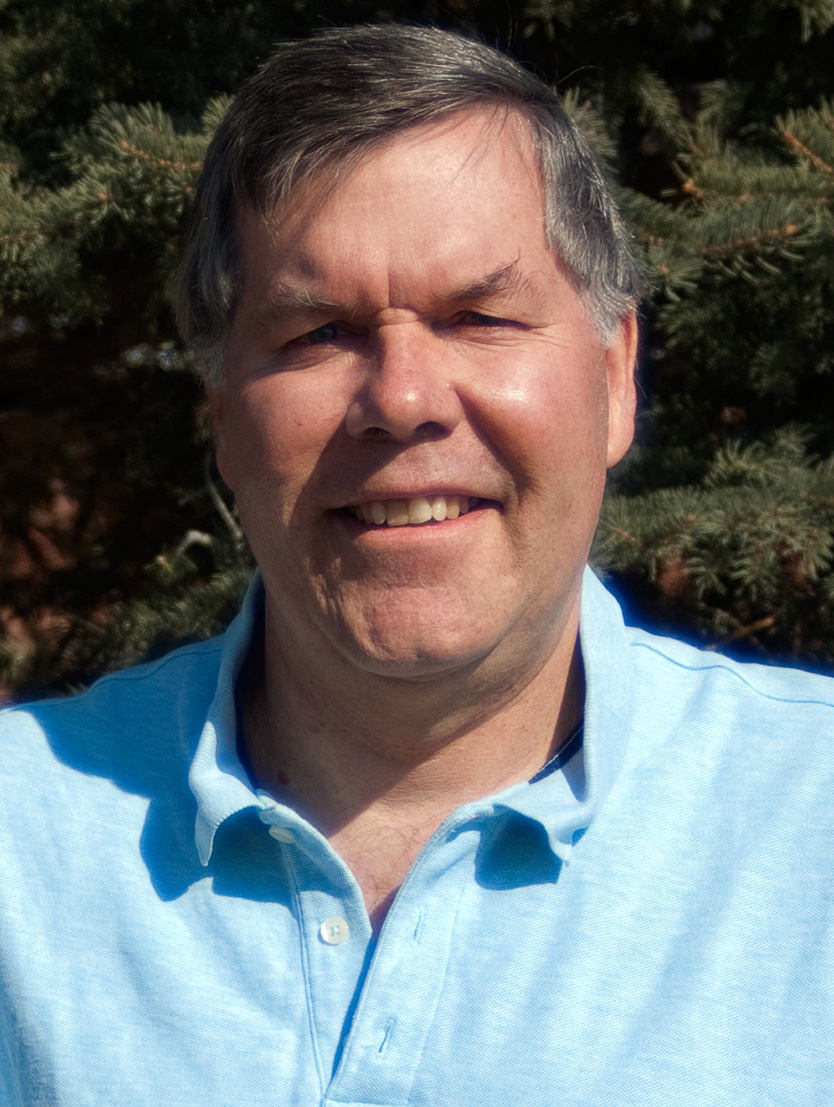 Michael Nath
Nice composition Darcy. The only change I suggest is to try to expose more detail in the deepest darkest shadows. I used the "detail extractor" tool in NIK CEP2 and a small brush to paint in the changes. The change is most visible in the arch shaped shadow at the bottom of the image. &nbsp
Posted: 11/20/2021 11:44:03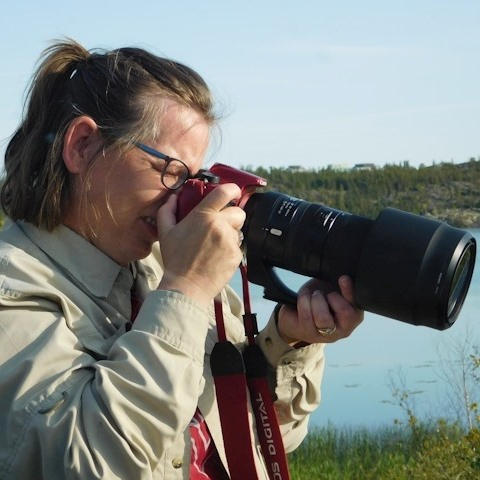 Darcy Quimby
Michael
Thank you is that filter you used a free version. I am still taking baby steps with adobe. &nbsp Posted: 11/26/2021 17:35:11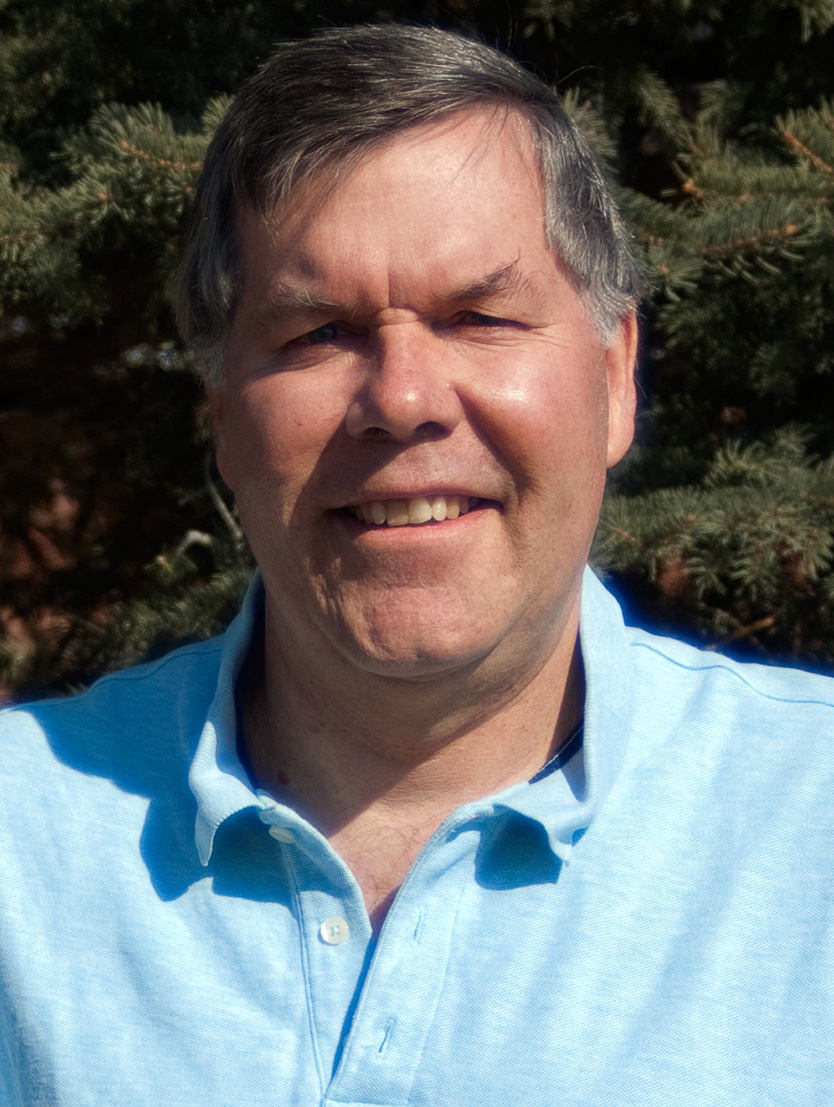 Michael Nath
Yes, the version of NIK that I use is what Google used to give away. &nbsp Posted: 11/26/2021 18:13:05
---
---
---
Ed O'Rourke
This photo works well for me in B&W as I believe there is nice tonal contrast with the rock and tree. I like the composition in the way the tree comes up from the bottom and draws my eye with it and brings in the detail of the rock.

I don't perceive enough separation of the tree and rock to make either one stand out as the primary item of interest. I don't know if you were able to move to the right so the tree would be against the sky while the rock would make up the right side of the image (sometimes when taking pics in these types of areas you have to be part mountain goat to get the best positioning). There is a dark section of the rock in the lower center which, for my taste, doesn't include any detail which I see as empty space that doesn't help the image. &nbsp Posted: 11/22/2021 12:58:19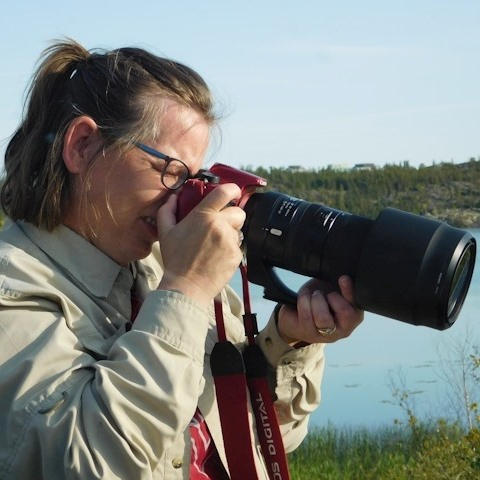 Darcy Quimby
Ed my days of mountain goating are over with. But it is all good. I am assuming the dark space has got to be a shadow. &nbsp Posted: 11/26/2021 17:33:37
---
---
---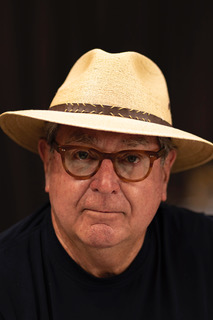 Paul Smith
Yours is the basis of a great image. What Mark has done is to take it to greater level. I'll ask Mark to explain in greater detail just how to "achieve greater separation" between the Main and Supporting characters. You're right, in my view, to display this in B/W. You're getting better and better at B/W. Nice job &nbsp Posted: 11/22/2021 14:56:54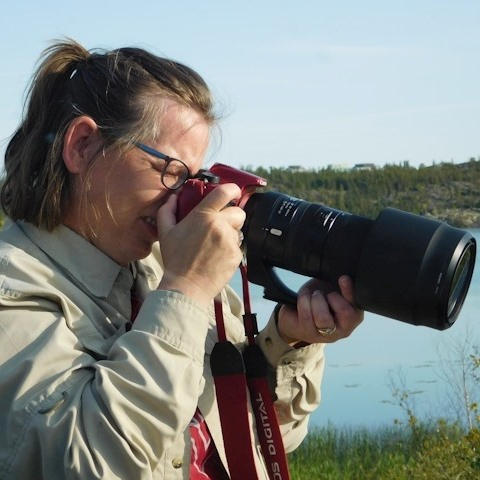 Darcy Quimby
Paul
Thank you I don't know if this is a phase I'm going through but I am liking how rich a photo can become in BW. &nbsp Posted: 11/26/2021 17:30:46
---
---
---
Kelly Easler
I can't speak much to the decision to go B&W, although I did think more contrast was better. But I like the angle of the shot; it gives it more drama. And I really like the cloud formations as they taper off into the background/horizon. &nbsp Posted: 11/27/2021 05:47:25
---
---
---