Kelly Easler
---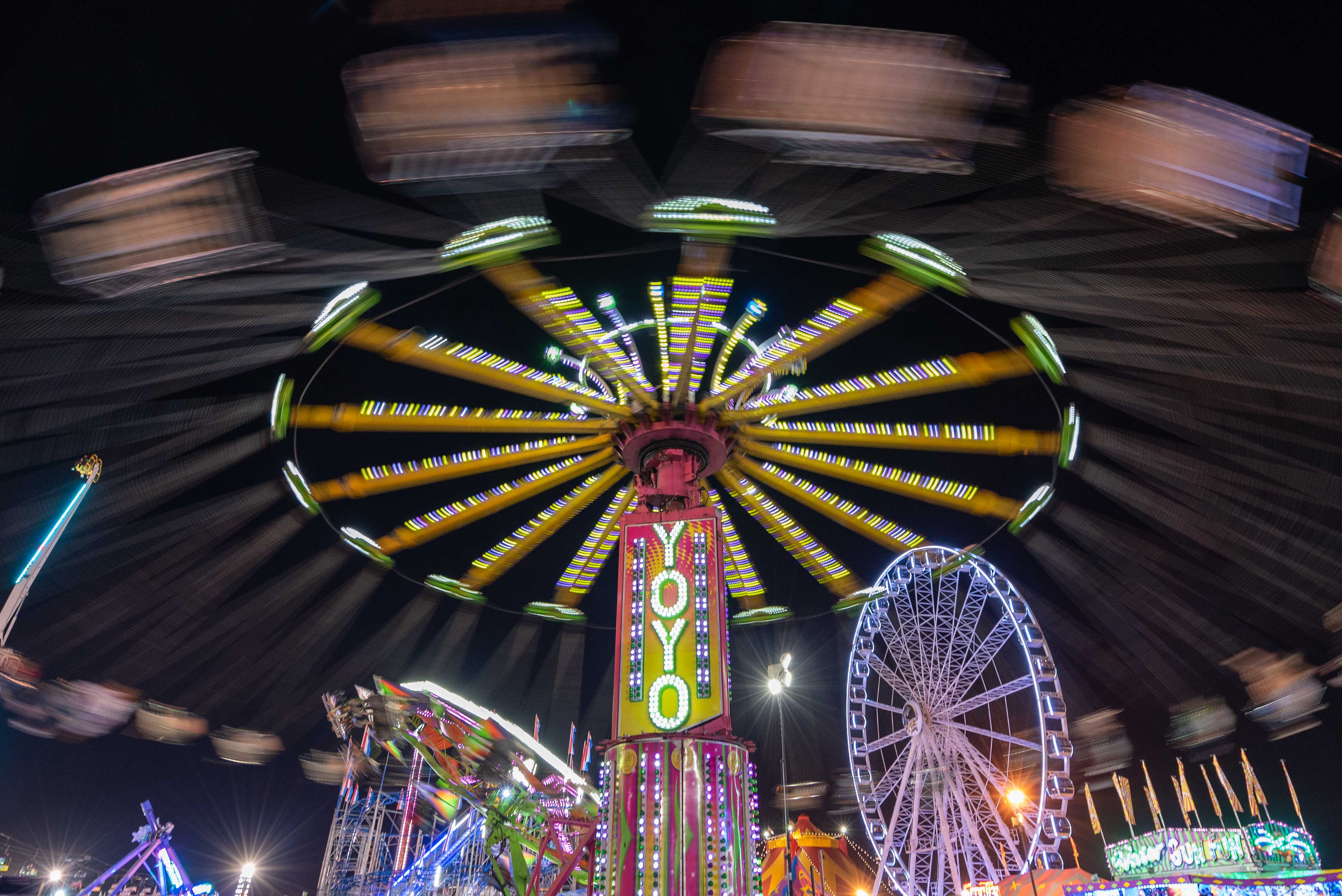 November 2021 - Lights, Camera, Action at the SC State Fair
About the Image(s)
Tech data: Nikon D750 with a Nikon 14-24mm f/2.8 lens; Manual Mode, ISO 640, Shutter Speed 1/13 sec, f/5 at 16mm. Auto WB, but I might've selected the "keep warm lighting colors"
The SC State Fair is in town! I accompanied my niece, her fianc√&copy, and a professional photographer on a engagement shoot at the fair (I was a GREAT apprentice, hooking her up with an SD card she had forgotten, holding phones, props, tickets, etc.). The pro took all the beautiful shots of the couple, but I wanted to try catching light trails at night and anything else interesting that presented itself while I was around all these cool, old fair rides. I couldn't find any of the portable "tripods" I know that I have, and there was no way I was bringing a traditional tripod (I was lucky they let me enter with the gear that I had), so I just had to wing it and hope that the stabilization on the camera and lens saved me.
This was shot at 7:45 pm on a clear night and I can't remember if I got a little help from a post or something else solid to lean on, but this was the closest I could get to what I was trying to achieve (fun, action, light trails). The only post-processing I did was check the Lr boxes for the lens correction profile and let Lr autocorrect the exposure. This is a "fisheye" type lens, so the curvature is expected. I don't know whether I want to crop in on something, clean up the bottom, photoshop things out, and/or adjust anything else. One thing I do know is that I really want a monopod or something to have for situations like this (in a crowd, difficult location). Any recommendations would be greatly appreciated!
---
This round's discussion is now closed!
8 comments posted
---
---
---
Ron Spencer
(Group 29)
I think the image is hugely fun, and would be a good addition to the couple's photo memorabilia. I wouldn't crop anything out. If you get a collapsible monopod, you can just tell security it's a cane. Or even retrofit a cane with a base plate!
Ron
&nbsp Posted: 11/05/2021 21:39:15
---
---
---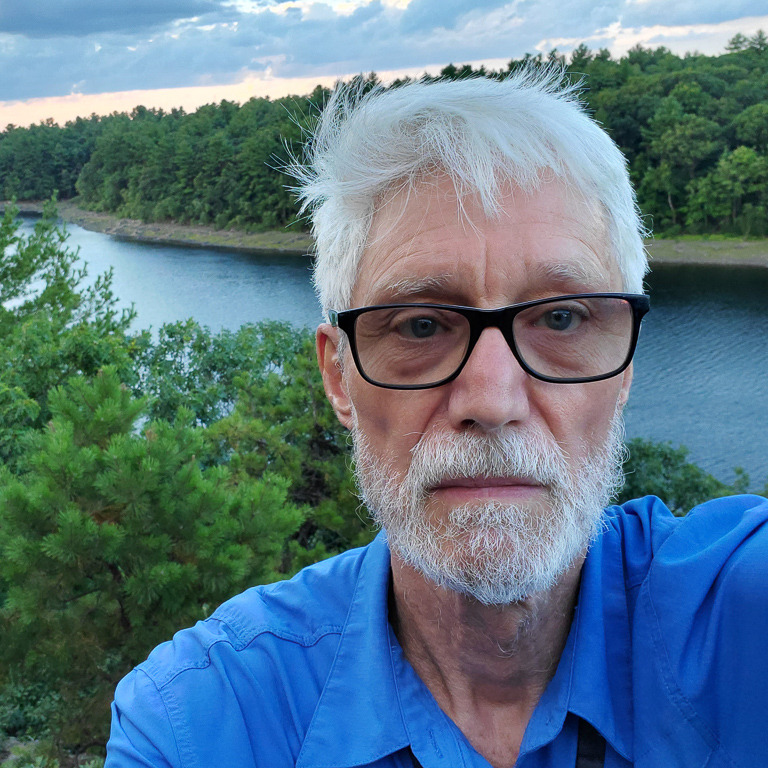 Mark Bargen
I do luv me a good midway time lapse!
I find it well composed and I really like the shutter speed you selected. It seems that most such images I've seen have used really long exposures so that one sees only large colorful ovals. Your choice gives me a much better sense of the ride itself, and conveys a sense of speed I think would be lacking in a longer exposure.
I'd suggest that you could, if you wish, be very aggressive in your treatment of color. The midway is intended to be GARISH, after all!
I found that the lower edge was confusing and, as a result, kept distracting my eye as it tried to make sense of it. I also find that placing the "Yoyo" hub dead center made it more static than I think you'd want; again, it's supposed to be thrilling.
I hope you don't mind my taking the liberty of experimenting with your image. I find I learn much by processing others' images, as I'm not constrained by my personal recollection of the moment of capture.
&nbsp
Posted: 11/08/2021 07:17:49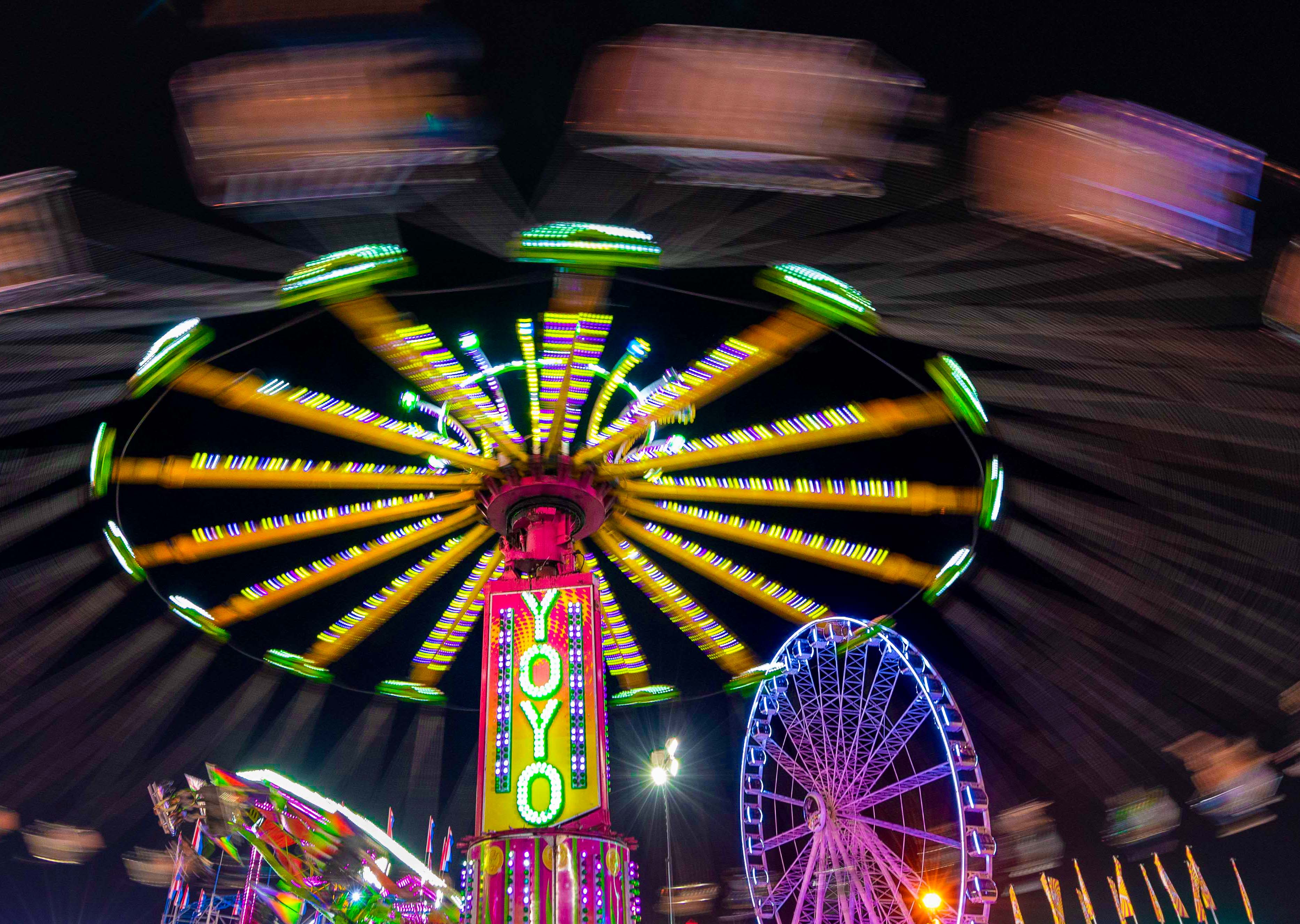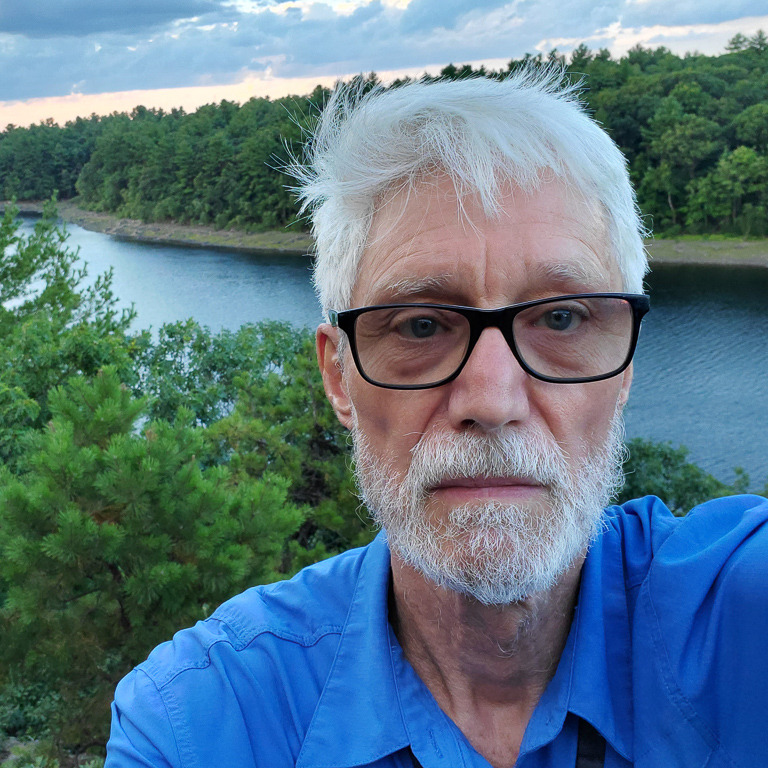 Mark Bargen
As a side note: I was intrigued by something. One expects, with a long exposure, that the subjects in motion will be smoothly blurred. I observed here, though, that the effect is somewhat "jerky", much as though you had blended a succession of very closely spaced captures. It took me a while to realize that the effect was caused by the flicker of the lights, which our eyes don't see but which was faithfully recorded by the camera.

I find the result to be a nice additional aspect of the image. &nbsp Posted: 11/08/2021 07:23:40
Kelly Easler
Thank you so much, Mark! I love the crop especially because it removes that crazy ride on the left of the image. ;) I really appreciate your detailed comments! &nbsp Posted: 11/27/2021 06:31:08
---
---
---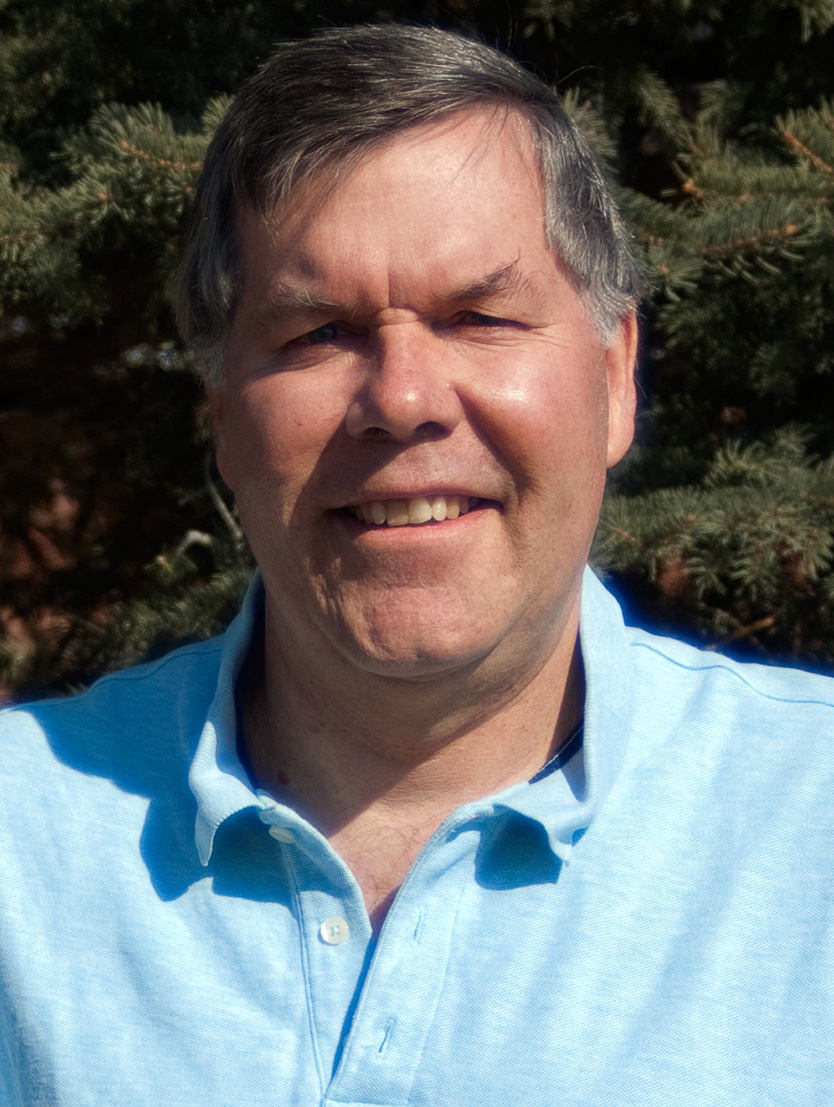 Michael Nath
You captured the fun inherent in the state fair. Well done. &nbsp Posted: 11/20/2021 11:35:49
---
---
---
Ed O'Rourke
I like the way you have used high contrasting light and motion to convey the "sense of excitement" that characterizes a state fair. I think the fact that the sign in the middle is static allows for a sharp focus and provides a stable center item that, in my mind, accentuates the motion around it. However I do agree with Mark that positioning the YOYO sign off center does add more interest to the photo. &nbsp Posted: 11/21/2021 11:17:48
---
---
---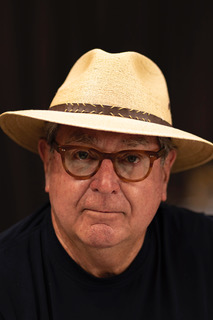 Paul Smith
If someone had never seen a Carnival or a State Fair, your image is all they would need to get a grasp of the event. The sharp focus of the motionless parts explain the action and excitement of the moving parts...and I think you placed the YoYo sign right where it should be. Nicely done &nbsp Posted: 11/22/2021 14:48:14
---
---
---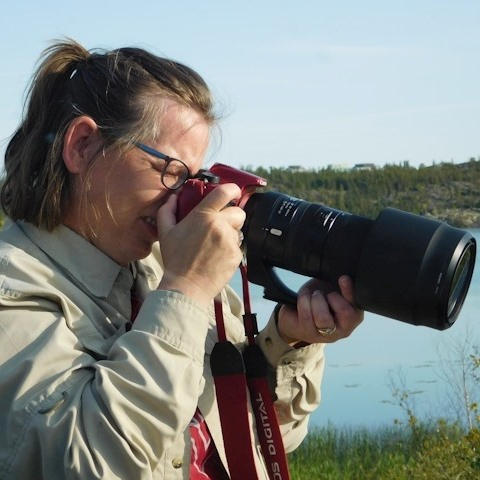 Darcy Quimby
Kelly
I love your backstory to the picture. I also think it yells fun &nbsp Posted: 11/26/2021 18:10:50
---
---
---