Mark Bargen
---
November 2021 - Canyon Walls with River with Sky
About the Image(s)
A group of us explored several North Rim overlooks on Marble Canyon (the first 62 miles of the Grand Canyon). This was from the Triple Alcoves Overlook, River Mile Forty-Seven.

The vista from this vantage point is dramatic but very challenging, even with an ultra-wide lens, as the light, even late in the day, is either harsh or flat and dark, with very little in between, and the geometry just doesn't yield a harmonious image.

My attention was instantly captured by a detail: the river as it emerged from a bend on the left, straight towards me, reflecting the brightly lit cliffs and the sky above, with gorgeous riffles and eddies. The Canyon walls at this point are practically vertical and a striking magenta hue, which contrasted nicely with the blue and gold reflection in the River. For me, the "story" in a landscape image is often just a paragraph in a long and rich saga that tells of the earth's development into the mature world we visit upon; this "paragraph" in that story is about those Canyon walls and the River that carved them.

I've included an image titled "CONTEXT" that provides just that. Captured on Canon R5 with Sigma 14-24mm F2.8 (Art); HDR merge 1/2500th, 1/1250th, and 1/640th second; 24mm; F/4.0; ISO 125.

The Canyon Walls image is a cropped zoomed-in panorama captured on the same Canon R5 with RF 100-500mm F4.5-7.1 L IS USM; 1/125th second; 167 mm; F/5.6; ISO 125.

As you can see by comparing "ORIGINAL" and "FINAL", post-processing was entirely geared to telling the story: accentuating the walls, making them more dominant than the dark tops and talus at the bottom; bringing out detail in the River. Let me know in a comment if you want me to elaborate.
---
This round's discussion is now closed!
11 comments posted
---
---
---
Ron Spencer
(Group 29)
I think I see the challenge you had with the light and the geometry. You nailed it. Sure like the crop. And there's a reason Singh-Ray makes a blue and gold filter; the colors you captured look great on the river. Gotta go to the Grand Canyon someday....
Great image,
Ron &nbsp Posted: 11/05/2021 21:29:53
---
---
---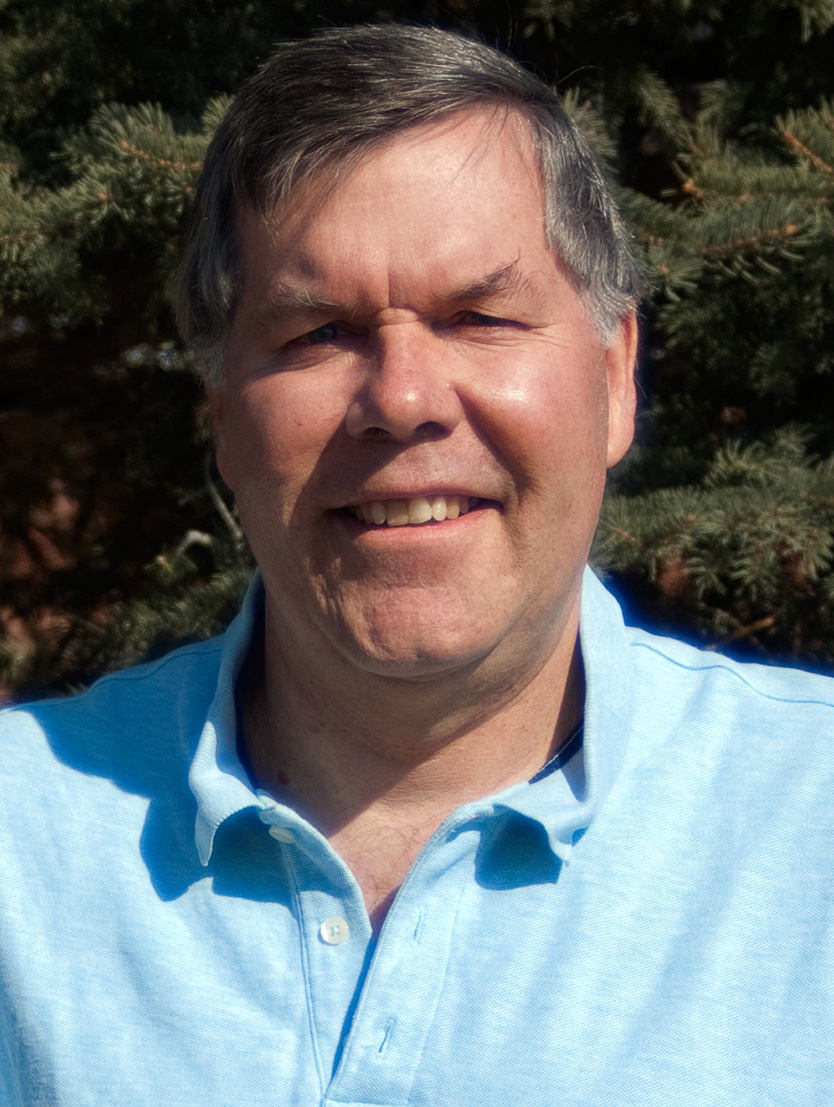 Michael Nath
Your post processing is spot on Mark. The final image is amazing. &nbsp Posted: 11/20/2021 11:47:22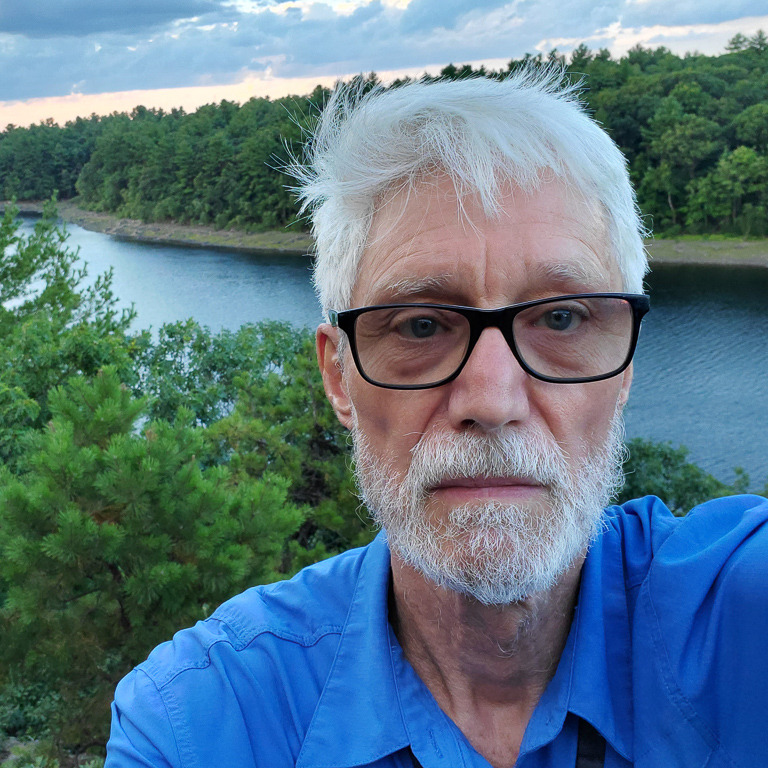 Mark Bargen
Thank you, Michael. You are encouraging. To tell the truth, I'm still amivalent about this image. Printed, at first glance, it's difficult to make sense of it. &nbsp Posted: 11/20/2021 12:47:42
---
---
---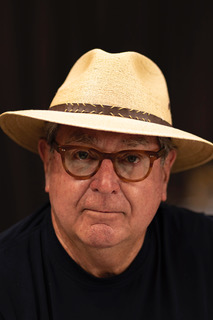 Paul Smith
Mark,
You are a gifted photographer and perhaps an even better writer. I sometimes glance at your image, but "study" your narrative.
As you end your remarks you volunteer to "elaborate". Please do.
In particular, if you could explain how you arrived with the wonderfully lit canyon walls?
Well done
&nbsp Posted: 11/22/2021 14:37:24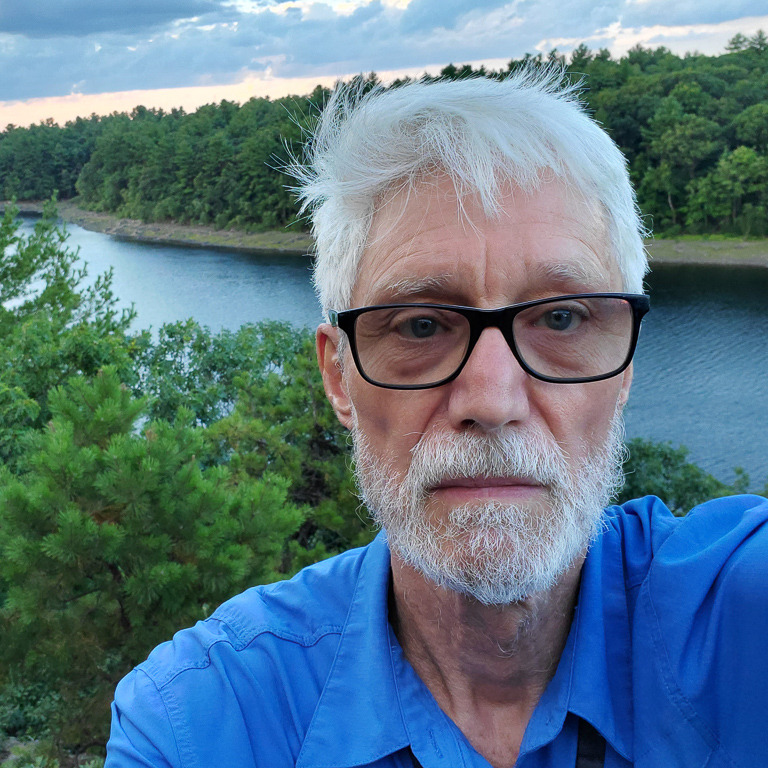 Mark Bargen
{Blush} Thanks, Paul.

The processing is a long story, but all the raw materials were provided to me by the Canyon itself; my challenge was just to find them and pull them out.

I've moved most of my early editions of this image off to slower storage, so I'm pulling them back in and will try to reply tomorrow with a (one hopes) concise narrative of my steps. (Sneak preview: start in the LAB color space) &nbsp Posted: 11/22/2021 15:51:14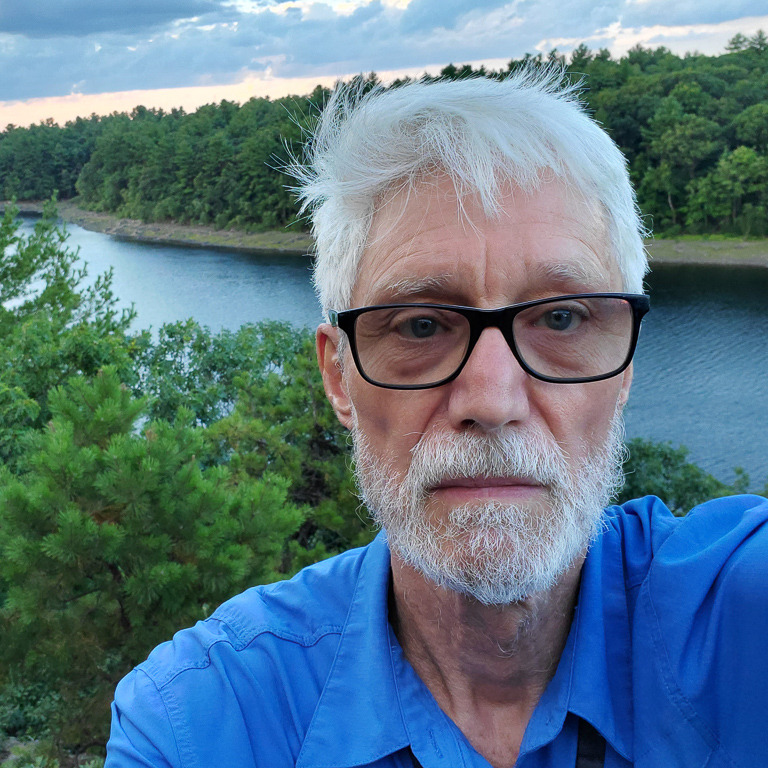 Mark Bargen
It helps to remember that I ENJOY post-processing ...

Standing there, capturing the image, my eyes and brain perceived the brilliant reflections as illuminating the canyon walls; and the river emerged, seemingly out of nowhere, into our world where it swirled through the riffles and burst into light, Now, of course, the camera didn't pick all that up, exactly. My objective was to make it so.

Throughout the process I thought of the image as divided into several distinct regions.

After merging the panorama (three vertical shots overlapping left to right) and coming up with my initial crop, I started with adjustments in the LAB space. Modest increases in both A-channel (green-red) and B-channel (blue-yellow) hue separation helped give a little life to the WALLS, and strengthen the contrast with the TOP and SLOPES. The effect is difficult or impossible to achieve in the RGB space; the best I can describe it is to say it gives some "life" to the WALLS and has an effect similar to saturating the dark TOPS without making them darker.

I also made a second set of rather extreme adjustments in the LAB space, resulting in an image that looked radioactive. I placed this layer on the bottom of the stack, and none of its pixels are used in the image. Instead, I often used it when constructing color range and/or luminosity masks later in the process, as it made it much easier to select for one region or another.

Armed with the above, my next efforts were directed at making the demarcation between WALLS and TOP more distinct. This involved a lot of small HSL, Selective Color, and Color Balance adjustments, targeted at specific areas. I'd summarize the effect by saying it made the TOP darker and with less color, while it made the WALLS brighter (but not lighter), without much impacting the RIVER or either REFLECTION.

I then worked, color by color, to increase the contrast (RGB curves adjustments) but limiting the impact to each specific range of color using BLEND-IF. I followed this up with some more curves adjustments, limited to specific tonal zones, to push some of the more extreme tonal values towards the mid-tone range. The result of these adjustments was pretty garish, but it began to "light up" the WALLS to match my mental image of them, and they were distinctly vertical structures holding up the TOP and skirted at the bottom by the SLOPES.

I was still dissatisfied with the WALLS. I dehazed a bit. Instead of using ACR and a dehaze slider, I used Tony Kuyper's Dehaze action which basically works with a high pass filter, inverse colors, hard mix blend mode, and a lightness adjustment; I don't fully understand it, yet, but I really like the way it works, if used sparingly. At this point, I came to my senses and realized that there was no way that the light reflected in the river could illuminate the REAR WALLS, so I desaturated and burned in that area quite a bit.

At this point I thought I was done (HA!) and applied a soft rectangular vignette.

Returning to the image after a few days' rest, I realized I'd pushed the reds and blues too hard, and masked in some color balance correction in the more luminous areas. I also was very disappointed that I hadn't been able to pull more detail out of the RIVER REAR, so I worked on very carefully dodging that area to create some separation between the RIVER and the WALLS at the rear.

I also felt that the bottom portion of the image (in which the expanse between the WALLS widens) wasn't contributing much to the story, and diluted some of the sense of the narrowness. So I cropped the bottom, up to the point where I only kept a little bit of the SKY REFLECTION, just enough to help rationalize the CLIFF REFLECTION. I also felt that showing the TOP above RIVER REAR was distracting the eye from the point where the river emerges into view, so I cropped in to just below that point.

I soft proofed and printed this image and was dissatisfied. It was difficult to "read", the WALLS were too dark, and there was still too much of the WALLS at RIVER REAR. Easy enough to fix: lighten the walls, and crop again. The CLIFF and SKY REFLECTIONS now seemed garish in contrast with the walls, so I masked and painted in some desaturation there. A couple of minute targeted curves adjustments, and voila! An image!

&nbsp Posted: 11/23/2021 17:48:36
---
---
---
Ed O'Rourke
Mark, I always consider your photos a pleasure to look at; and by showing the "before" images and describing how you made the final image I am even more impressed with your work and the fact that your efforts always teach me something.

I like the composition with the way you have the river "walled-in" through the center of the image and then having that strong light reflection on the river itself. For me the colors work well together with high contrast, which I like, and I see your focus and detail that you brought out in the canyon walls as being done very well.

I think our group is lucky to have you as a member. &nbsp Posted: 11/23/2021 13:56:58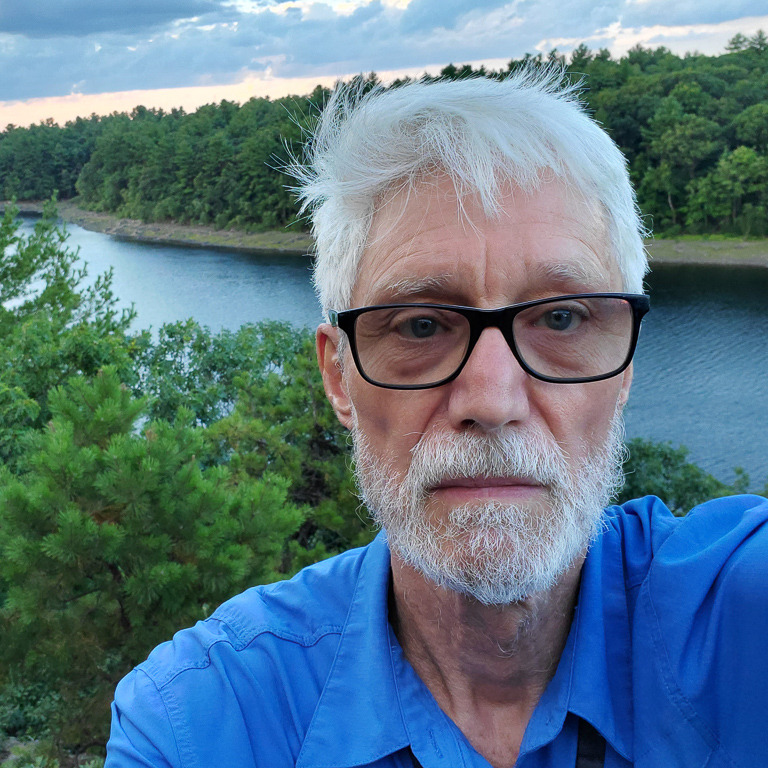 Mark Bargen
Thank you, Ed! &nbsp Posted: 11/23/2021 15:38:15
---
---
---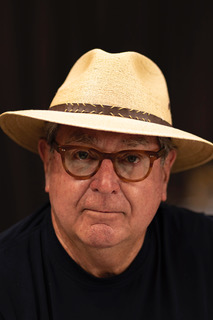 Paul Smith
A-Channel...B-Channel?
Please direct me to a tutorial(s) that explains the usage of Channels!
Oh...Ed is right! We're glad you're in our Group! &nbsp Posted: 11/24/2021 10:55:14
---
---
---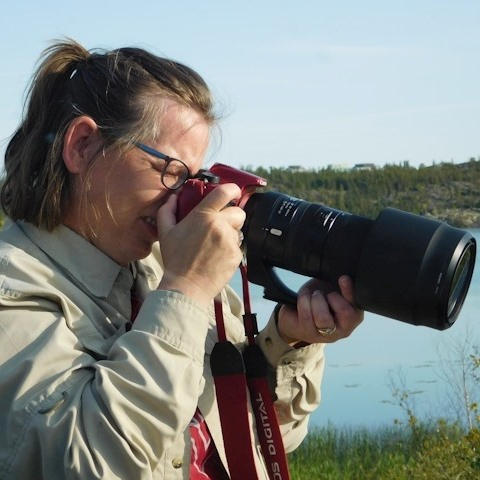 Darcy Quimby
Mark
Sorry for the late reply. I enjoy learning from you and your edits. What jumps out at me is the power of the reflection in the water that is where my eye is drawn to first. My eyes are then drawn up and out. I love your photographs. &nbsp Posted: 11/26/2021 17:10:56
---
---
---
Kelly Easler
I forget about how challenging it is to capture something as vast as the Grand Canyon, but this is an interesting "snapshot." At first my eyes really wanted to see the horizon, and the colors aren't your typical Grand Canyon warm hues. But I appreciate the color and texture dichotomy; the cool, muted, harsh textures of the rock against the bright, soft textures of the water. What an interesting composition and transformation! &nbsp Posted: 11/27/2021 06:00:09
---
---
---