Kelly Easler
---
September 2021 - Dukes Creek Falls
Original
About the Image(s)
I shot this with my Nikon D750 and 24-120mm/f/4 lens with a UV filter. I should've put a polarizing filter on to play with the look of the water, but I forgot to pack additional filters AND a tripod (stressful, but fun family reunion trip). I wanted to get the shutter down as much as I could handheld, so I shot shutter priority at 1/20 (and leaned on something), which brought the aperture to f/22. My ISO was at 3200, probably because it was a little dark and damp along the trail and I was getting good data on the histogram at that ISO, but it should've probably been more like 1600 max. I was out to 120mm depth of field with one exposure stop up.
This was a park around Duke's Creek right outside of Helen, GA. Helen is cute little Bavarian-themed town on the Chatahoochee River, where we used to go every summer when I was in school because it was "in the mountains." It's at the lower end of the Appalachian Trail, and for a kid that grew up in FL, it was indeed "the mountains." I chose a place with waterfalls so I could give some family members a little photography 101 and challenge them to come off of auto and see what happens to the look of a waterfall when you adjust your shutter speed. I wanted to capture the waterfall softly moving from one side of the shot to the other to emphasize movement and I liked this separation of colors (cool-warm-cool-warm-cool of the leaves, rocks, and water).
I made some adjustments in Lr Classic, and brought these over to Ps to adjust the size to meet the guideline requirements. In Lr, I always make the lens profile adjustments, and in this case I also rotated the shot a little to hopefully make it look a little more balanced. I adjusted my highlights and shadows, but kept it a little underexposed. I tweaked the texture and clarity, then decided to play with the blues in the waterfall. I adjusted the blues and aquas to make the waterfall look a little more interesting and "dreamlike." Then I bumped up the vibrance just a touch (hopefully not too much) to make the colors pop. I'm a sucker for balance and symmetry in nature, and looking for interesting plays of color.
Please let me know if you need any additional information! I look forward to seeing everyone's photos and getting feedback on how to make this better/more interesting.
---
6 comments posted
---
---
---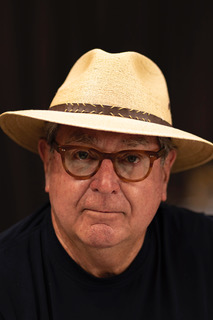 Paul Smith
Great ingenuity in finding a "make-do" tripod. You were successful in moving the water from top-right to lower-left. I do like the wet rock; but feel the extra blue was unnecessary. Thank you for the detail in your PP adjustments. Nice image. &nbsp Posted: 09/08/2021 10:23:51
---
---
---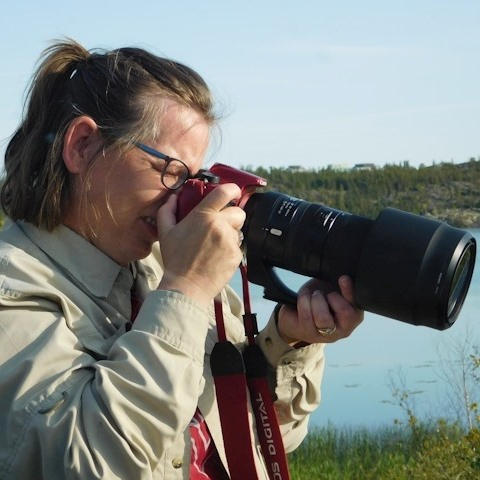 Darcy Quimby
Kelly
Welcome to the group I look forward to your images. I like the capture of the water movement. I agree with Paul the blue is just a tad too much, because your original was blown out, but that is understandable in what you were trying to capture. I like also how you are able to figure out what might have worked better after the fact. Thank you for sharing &nbsp Posted: 09/08/2021 16:58:26
---
---
---
Ed O'Rourke
Glad to have you in the group Kelly. In looking at your photo and your description of what you went through to take it I'm sure you are going to be a positive contributor. I like the composition with the leaves forming a border on each side and the waterfall coming down on a diagonal. I appreciate your choice of shutter speed so that you have the water showing a sense of movement. Having toned down the intensity a bit so that it isn't as high key as the original works well for me. I think the focus and depth of field are good with nice detail showing throughout the frame. Nice Job. &nbsp Posted: 09/11/2021 10:27:46
---
---
---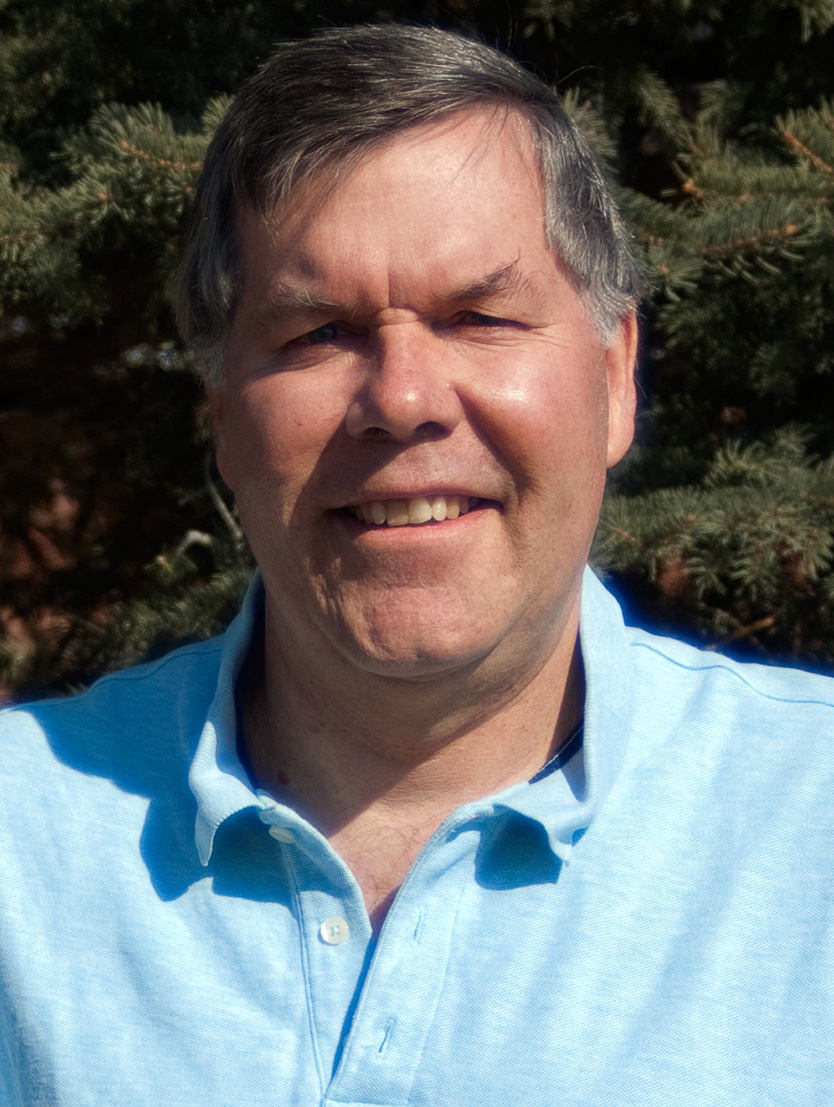 Michael Nath
Nice waterfall and well composed Kelly. Exposure is excellent but for me the water is too blue. Maybe add an adjustment layer in Photoshop and use the paint brush to apply the changes to the water before blending the layers. &nbsp Posted: 09/19/2021 11:24:12
---
---
---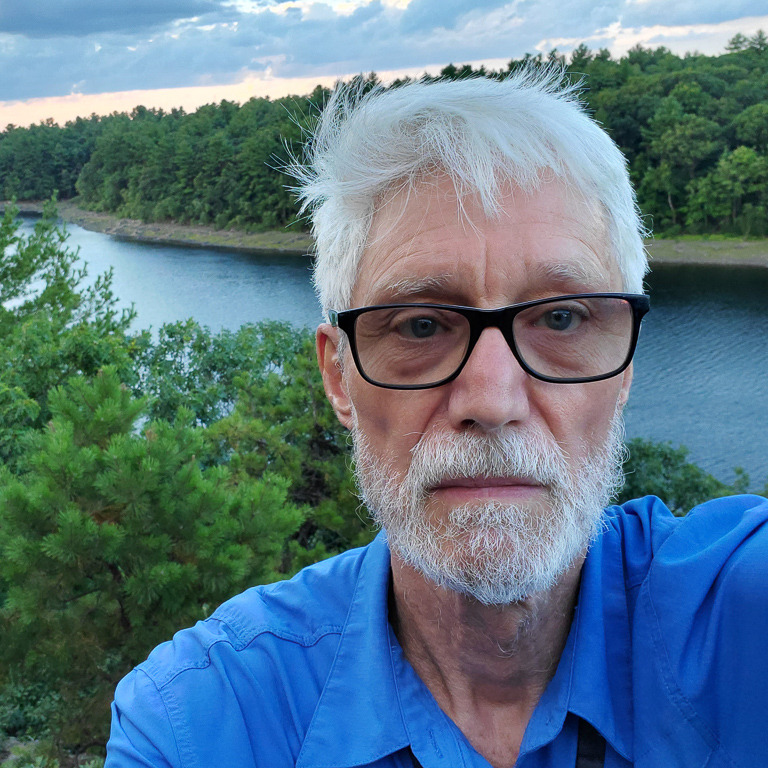 Mark Bargen
Welcome, Kelly. Looking forward to seeing more. Good job figuring out how to slow down the shutter under those conditions. As I'm sure you know, slowing it even further might have helped, but one works with what one's got at hand.

I suspect the problems you had with the water can be traced back to it being overexposed.

I do very much likw what you did with bringing up some orange and yellow in the rocks, though it seems to have had a side effect on some of the greenery that might not have been what you intended.

As others have noted, the aqua in the water is probably problematic. While I have no issue with getting creative with color, I think that in this case the color proves to be a distraction as the viewer is likely to struggle with its implausibility. Perhaps a lighter touch? Or a bit more "over the top" across the whole image so as to reassure the viewer that he/she needn't worry, as the image intentionally streches thebounds of realism.

Again, welcome, and I appreciate your detailed and clear description of your process, both capturing and post-processing the image. &nbsp Posted: 09/20/2021 08:35:23
---
---
---
Jerry Paskowitz
Kelly, I like this image notwithstanding the slight over-saturation others have mentioned. One comment that I have is based on something that I read a couple of years ago. In the west, we are used to reading and seeing from left to right and that informs the way we look at images. In my own work, I have altered the orientation at times so that the water flows from the top left to the bottom right. Let me know what you think (I also desaturated it a bit). &nbsp
Posted: 09/23/2021 11:28:00
---
---
---
Please log in to post a comment