Jerry Paskowitz
---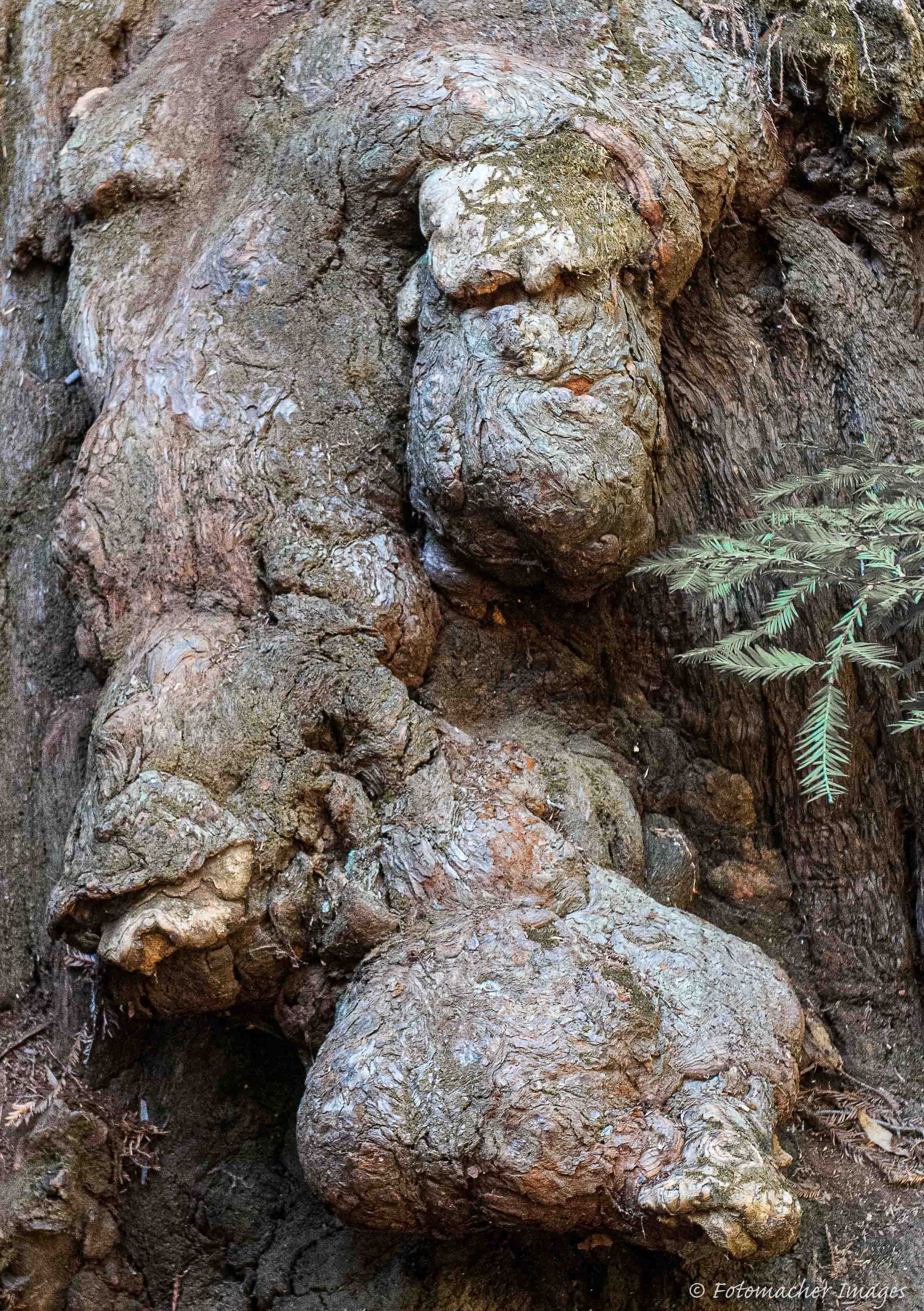 July 2021 - Burly Woods
About the Image(s)
Location: Armstrong Redwoods State Natural Reserve, just north of Guerneville, California (805 acres of coast redwoods)
Technical: Nikon D300s, Nikkor AFS 24-70mm f/2.8 @ 60mm, 1/60s, f/4.0, ISO 1600

I was struck by the image of the character I named "Burly Woods" scowling at me while I was admiring the redwoods. For those who did not see my comment in the June images, this image is a perfect example to explain Elliot Erwitt's statement that "Photography is an art of observation. It's about finding something interesting in an ordinary place. It has little to do with the things you see and everything to do with how you see them"


---
8 comments posted
---
---
---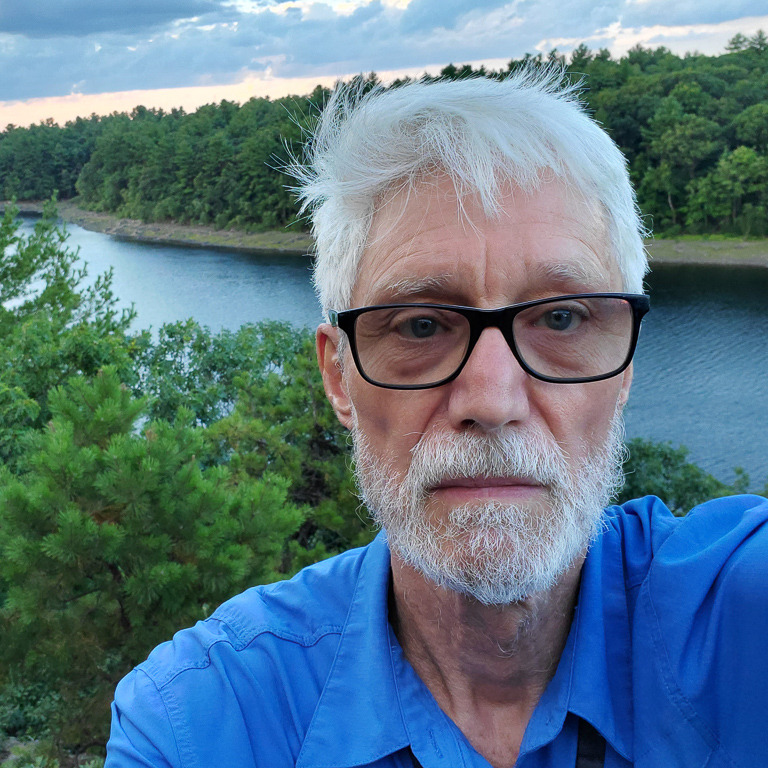 Mark Bargen
Very interesting image, Jerry. Kudos for noticing it. And for noticing something that can actual work in this medium. I often "see" amazing ordinary things, but find that they don't look half as interesting once I get back to Lightroom.

Do you experiment with "creative cropping?" I find that Burly's oddly shaped mass in the lower portion of the frame competes for attention with his very expression "face" in the upper portion. &nbsp Posted: 07/02/2021 15:04:08
Jerry Paskowitz
Thanks Mark, I do sometimes use selective cropping - but in this case I chose not to. My reasoning is that I wanted to retain the context of the image. As for 'competing for attention' I did not want the 'face' to be that obvious to the viewer. I thought it would be more interesting to discover it just as I had. But, as always, photography is an art and as art, it remains the purview of the observer to find their individual involvement with the image. &nbsp Posted: 07/06/2021 09:46:56
---
---
---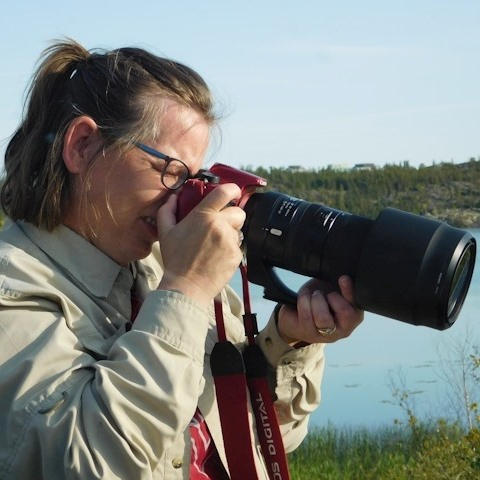 Darcy Quimby
Jerry
I love the picture. It is so cool how there is so much abstract in nature just there for us to notice. I like the clump of roots at the bottom of the picture because it can add to the story in my opinion he has his hand on that clump as if to say mine. Thanks for sharing. &nbsp Posted: 07/04/2021 19:28:25
Jerry Paskowitz
Thank you for you comment Darcy. I enjoyed capturing this image and almost enjoy it as much when I look at it. &nbsp Posted: 07/06/2021 09:48:05
---
---
---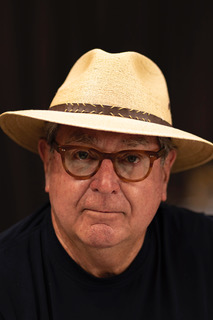 Paul Smith
Profound words from our friend from the North! "Everything to do with how you see things." No doubt, I have walked right by extraordinary opportunities within ordinary settings. I will be more observant, from now on! The texture in these tumors reveal "faces" of animated characters...the right eye closed, but the left eye looking squarely at me. I have spent more than a few minutes studying this shot. Good job! &nbsp Posted: 07/08/2021 09:38:03
Jerry Paskowitz
Thanks very much Paul. I find it challenging (in a good way..) to present images to DD93 that are acceptable. And I appreciate the positive responses. &nbsp Posted: 07/08/2021 17:33:03
---
---
---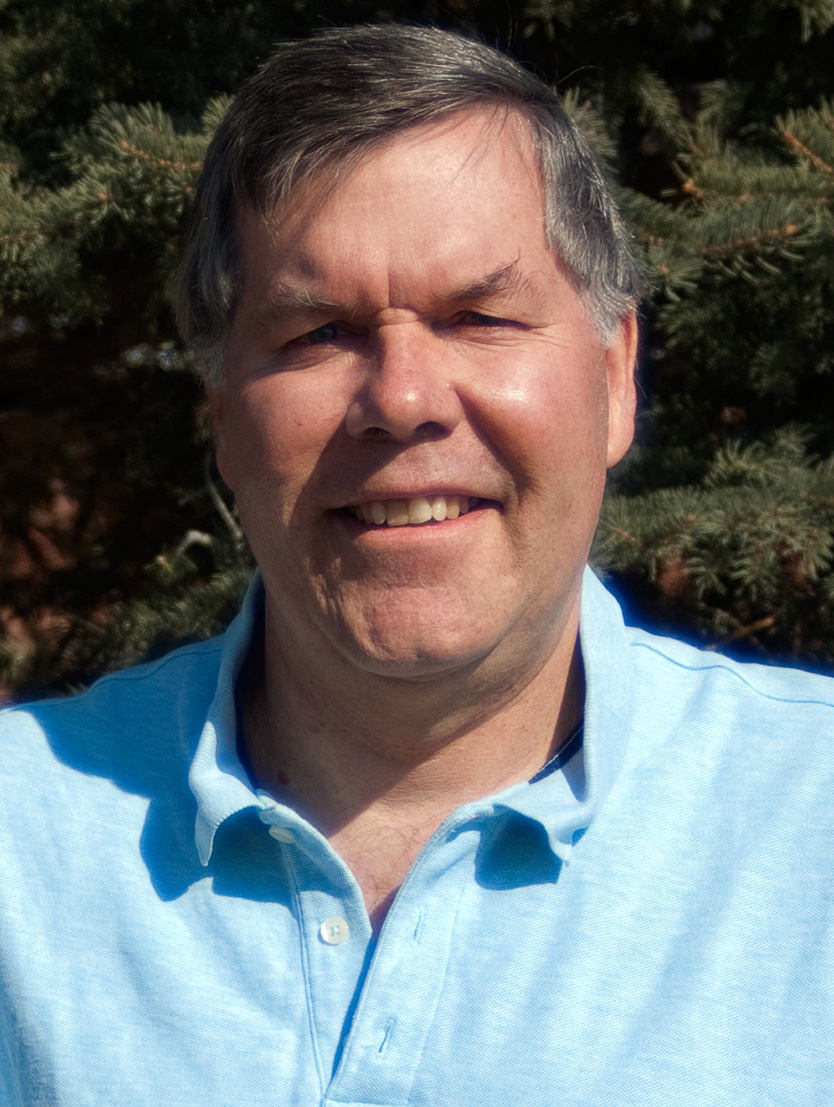 Michael Nath
Interesting image Jerry. Burls such as those seen here are prized by woodworkers as the grain inside is outstanding. Nice job. &nbsp Posted: 07/18/2021 12:12:08
---
---
---
Ed O'Rourke
I very much like the way you have caught the detail of the texture of the burl, and especially of the "face". For me this creates as image with lots of interest and things to study in it. I like the composition in the way you have positioned the "face" above the mass in the lower section. I think the lighting is well balanced without high contrasting areas and for me it encourages studying the texture. I can say the same thing about the focus with what I see as everything being nice and sharp so all the detail and texture is apparent. Good job, I like it. &nbsp Posted: 07/22/2021 14:07:00
---
---
---
Please log in to post a comment