Darcy Quimby
---
June 2021 - Untitled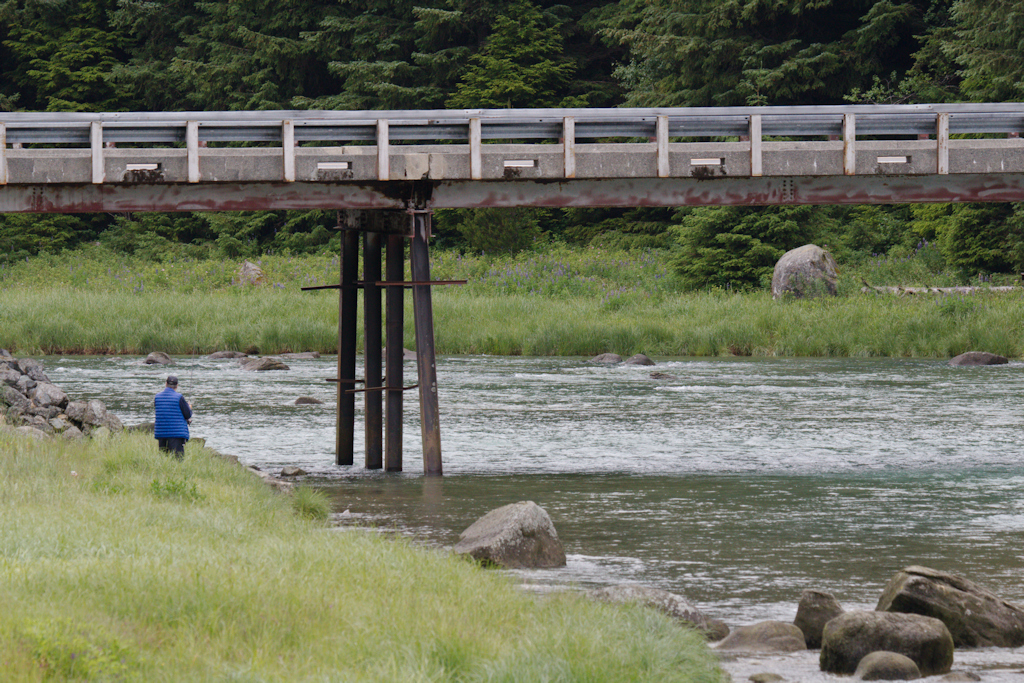 Original
About the Image(s)
Camera REbel T5 Lens Tamron 150 - 600mm
Settings f7 1/500 ISO 800 275mm

This was taken in Haines Alaska in 2019. I was intrigued with the guy in the blue vest. I cropped in by cropping out some rocks I felt distracting. I also applied a mask that darken the photo but removed the darkening from the bridge.
---
6 comments posted
---
---
---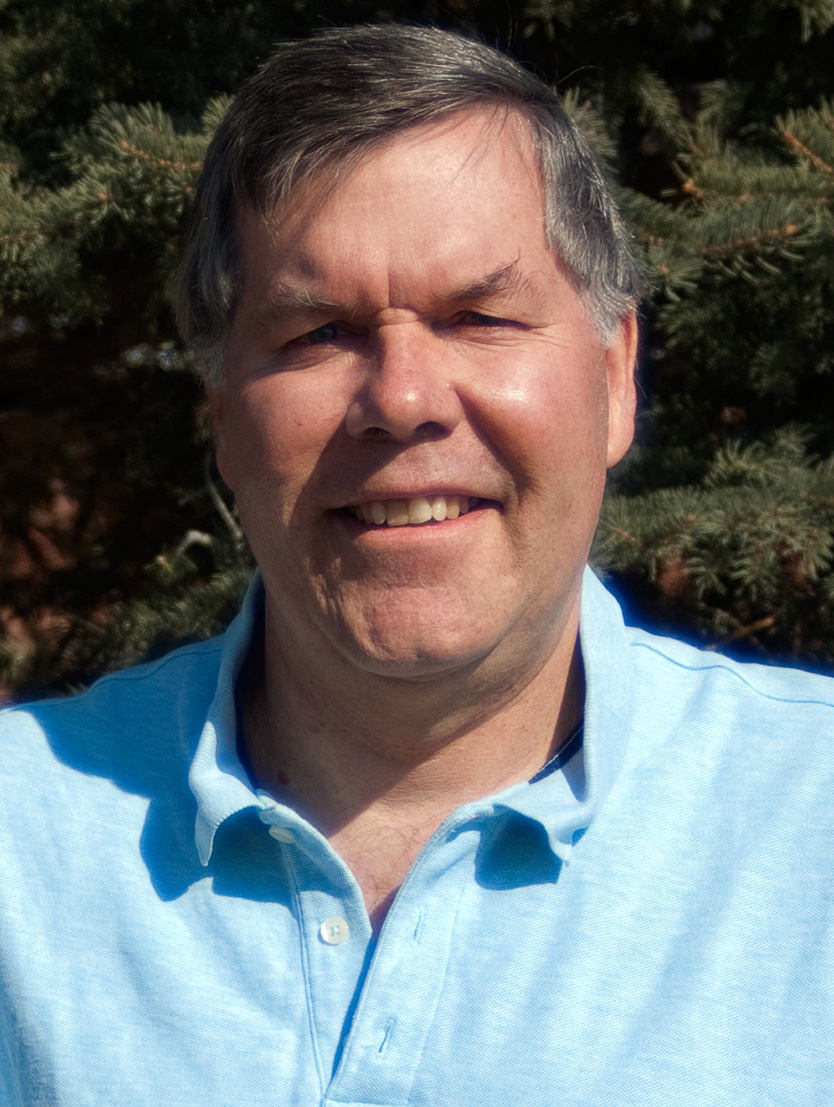 Michael Nath
Well done Darcy. Having the major objects (the person, 2 boulders, and bridge deck) spaced around the perimeter give the image a sense of balance and proportion that is pleasing to my eye. &nbsp Posted: 06/14/2021 22:09:19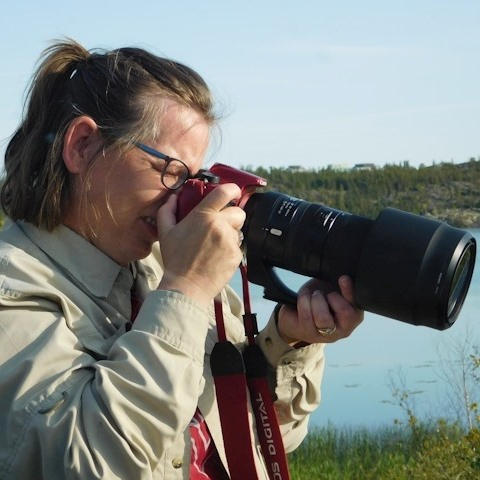 Darcy Quimby
Michael
Thank you for the nod. I think this is when I was really trying to work on my composition. &nbsp Posted: 06/21/2021 00:14:42
---
---
---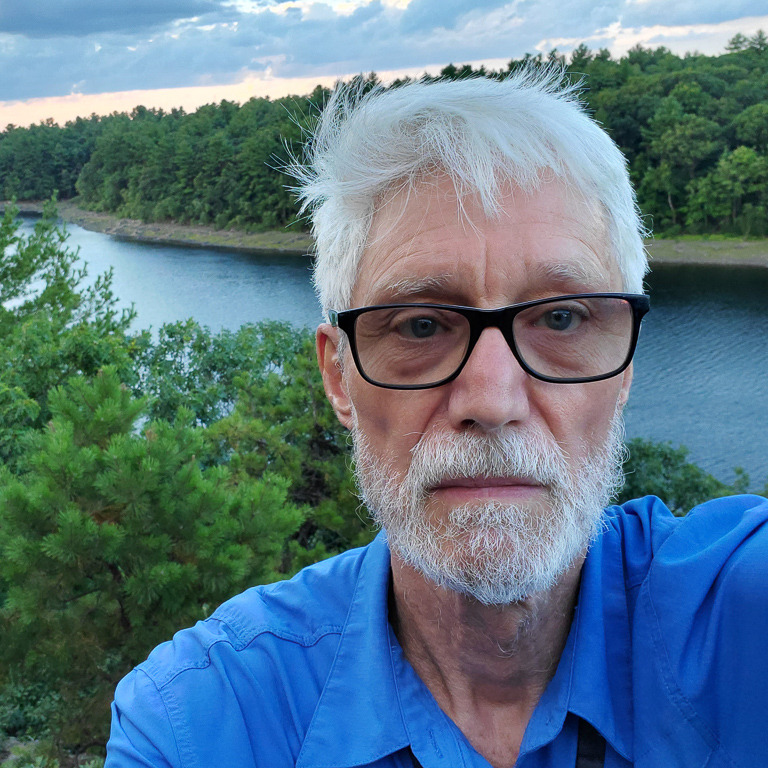 Mark Bargen
Very nicely balanced. And it really helps have aligned to the golden ration grid.
I think it was a good move to darken the image. A piece of advice I heard from a judge a few months ago, and it seems spot on, is that when reducing exposure one also needs to reduce contrast.
It's nice to see you venturing into a bit of post processing.
If you're feeling adventurous, and want to try a couple of edits (pretty simple in Lightroom Classic, but also doable in pretty much any editing tool), you could try adding two gradient filters: one coming down from the top and feathering out to the bottom, reducing the exposure by .5 stop and reducing contrast accordingly; and a second one coming up from the bottom and feather out to the top, this one increasing the exposure by maybe .25 stop, increasing contrast accordingly, and adding some texture as well. The effect is to give some greater depth to the scene. &nbsp
Posted: 06/20/2021 19:03:22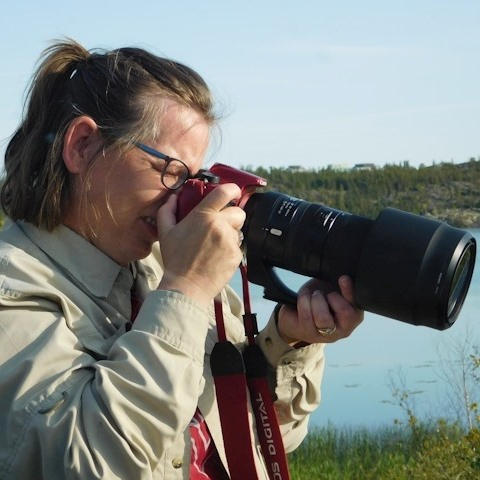 Darcy Quimby
Mark
I like what you did to the picture. I am not there yet when it comes to post processing. Maybe soon though. &nbsp Posted: 06/21/2021 00:16:13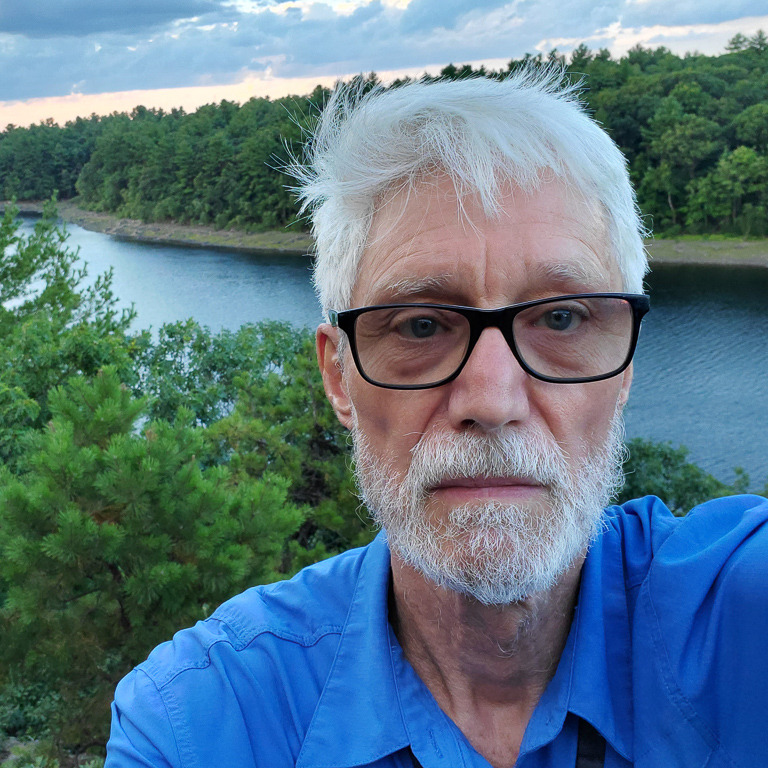 Mark Bargen
Sending you encouragement! &nbsp Posted: 06/21/2021 04:23:29
---
---
---
Ed O'Rourke
I like this photo as I think you have presented a nice relaxing image. I agree that reducing the exposure is an enhancement and I also think the cropping works well in eliminating the, what I think is unnecessary rocks in the lower right corner. For me the composition is done nicely and well balanced. I see the focus being just a bit on the soft side and and for my taste it adds to the relaxed atmosphere of the image.

I don't see any dominate pointt of interest that would give the photo a "WOW" factor. While the fisherman serves as an interest point to me I don't perceive other element of the photo that draw my eye to him. &nbsp Posted: 06/21/2021 16:34:26
---
---
---
Please log in to post a comment