Gary Oehrle
---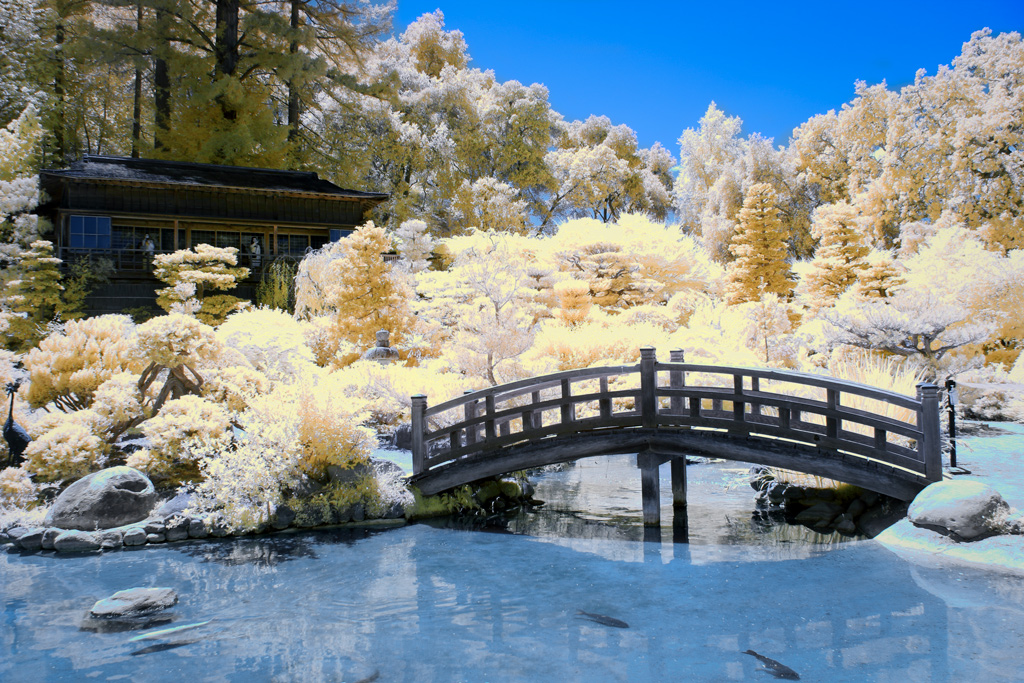 July 2021 - Bridge
Original
About the Image(s)
I use a Canon T5I with a Super Color IR (590nm) filter from LivePixel. My IR images are uploaded using the Canon
EOS Utility and viewed in Canon's Digital Photo Professional 4 where the White Balance is checked.

In Canon's Digital Photo Professional 4 it is converted to 16 bit .tif image and opened in PS where the image is channel swapped using a routine from LifePixel (IR Adjust w/channel Swap). In PS the image is duplicated twice so there is a layer for the sky, one for the foliage and the last for the water. Each is adjusted separately
using Image/adjustment/hue-saturation to the desired levels. Layer making is applied be screen out unwanted aspects and the three recombined. Lastly in LR a slight vignette is applied.
---
This round's discussion is now closed!
5 comments posted
---
---
---
Henry Heerschap
Nice composition and I like your color choices. The koi in the foreground are nicely placed. The biggest problem with the image is the blown out foliage above the bridge. If possible, you should go back to the raw file and see if you can recover the highlights. You might also want to clone out the half fish along the lower left edge. &nbsp Posted: 07/07/2021 12:57:09
---
---
---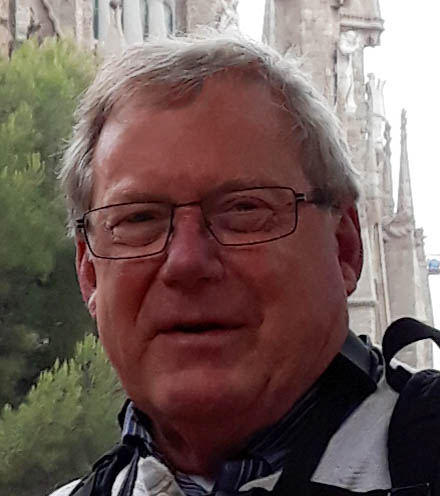 Gary Oehrle
---
---
---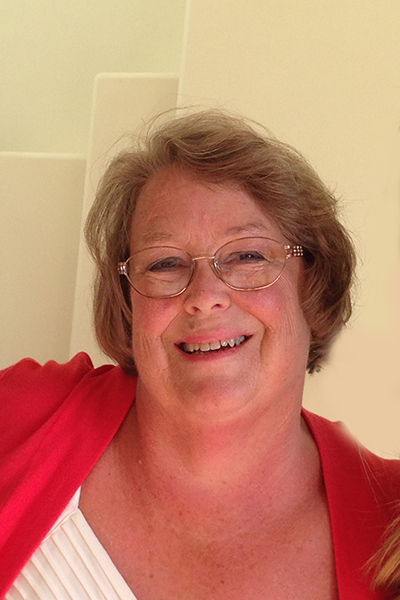 Judy Murphy
I like how the water and bridge form a base triangular shape for the composition, with the midground trees supporting that form from behind, the cabin breaks it up and adds interest and visual tension and the distant trees accentuate.
Your approach to developing the image in different layers is quite nice; I would perhaps reduce the highlights more in the central area of the midground trees and try to bring out the black trunks more to provide a broader tonal range.
Nice image overall. &nbsp Posted: 07/20/2021 06:21:44
---
---
---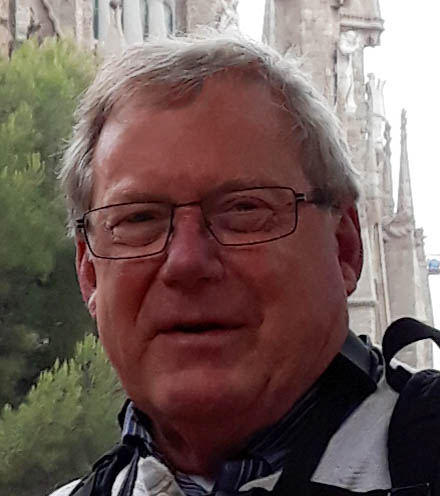 Gary Oehrle
thanks for the comments, the image may be back next month with a different twist. &nbsp Posted: 07/20/2021 08:27:45
---
---
---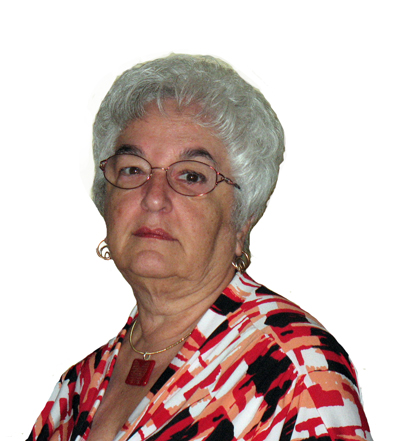 Bev Caine

(Groups 48 & 80)
Love what you did with this Will be interested to see next month and wat you create to make it better. &nbsp Posted: 07/28/2021 10:50:29
---
---
---