Jeff Fleisher
---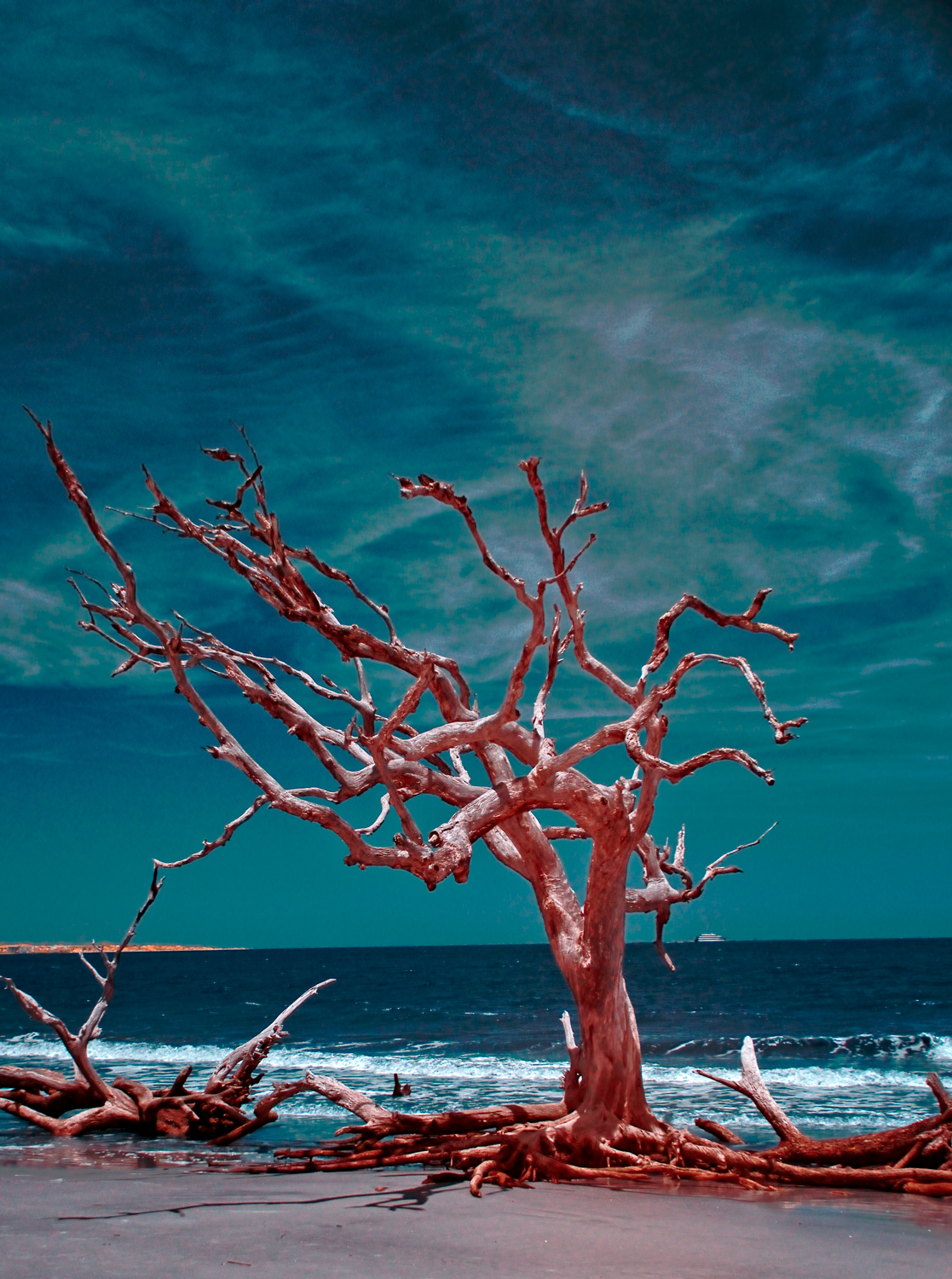 June 2021 - Driftwood Beach
Original
About the Image(s)
This picture was taken at Driftwood Beach on Jekyll Island, GA. I used my Nikon D7000 camera which has been converted to 590nm. Unfortunately, I inadvertently grossly underexposed the image. It was exposed at ISO 100, f/5 at 1/8000...not sure how!! The attached original image is a reduced jpg and not the original raw file.

I actually like the ethereal feel of the image. The movement of the clouds in the sky contrast well with the driftwood tree. The image was corrected for white balance and channel mixed to switch the red and blue channels. I use a gray card in an image to measure the white balance. I obviously boosted the exposure but did very little other post processing. I added some contrast and some vignette but that was all. These were the 'natural' colors after the channel mix.

---
4 comments posted
---
---
---
Henry Heerschap
As I said elsewhere, trees are great in IR, especially dead ones. You found a great composition here.
I took a crack at tweaking it a bit. I cropped down from the top, preserving the best of the cloud texture. I also did a hue/saturation adjustment in Photoshop, moving the tree a bit more toward yellow and bringing down saturation and lightness. I moved the blues more toward a natural sky color.
Your horizon line was off just a bit, so I fixed that as well. &nbsp
Posted: 06/10/2021 16:31:47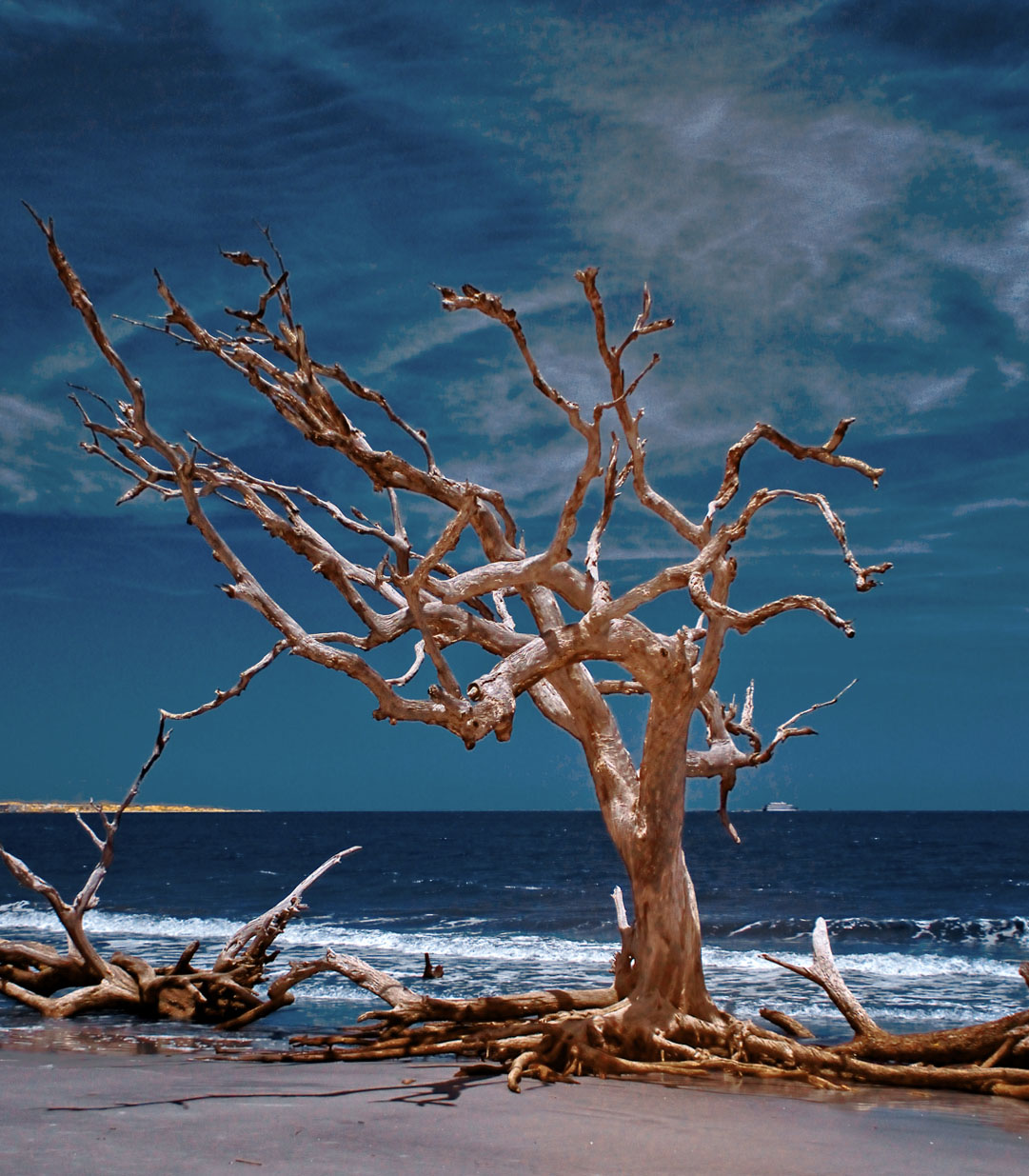 ---
---
---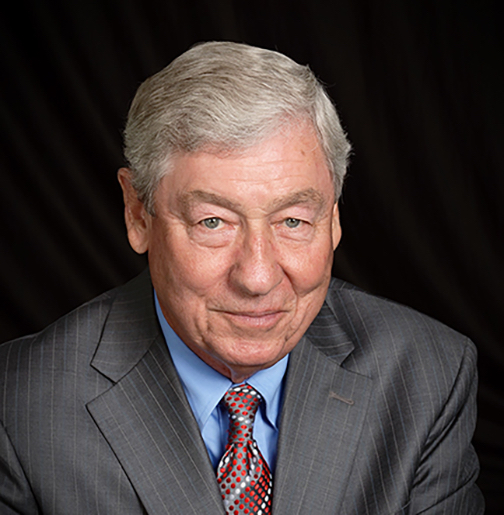 Chan Garrett
Jeff: You have found outstanding subject matter. I especially like the way the thin clouds in the sky appear to mimic the tangled pattern of the tree branches. The presence of what appears to be a cruise ship in the background is an added bonus. I like what Henry has done, but I would suggest that more be done to create a level horizon. Unlevel horizons are one of those elements that once noticed will always decrease your enjoyment of the image. I know this from personal experience. This image has the possibility of becoming one our your best. &nbsp Posted: 06/11/2021 12:29:28
---
---
---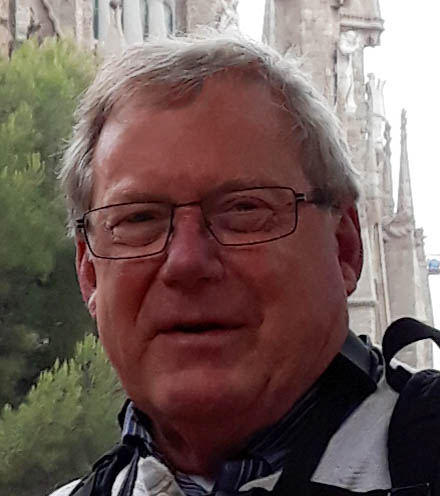 Gary Oehrle
Your original looks like a infrared R72 filter on a nonconverted camera. I like your results and the somewhat
eerie feeling of the tree and sky together. Were it mine, I would take out the boat and land mass on the left horizon so my view is not distracted. Nice job for an over exposure. &nbsp Posted: 06/11/2021 20:03:16
---
---
---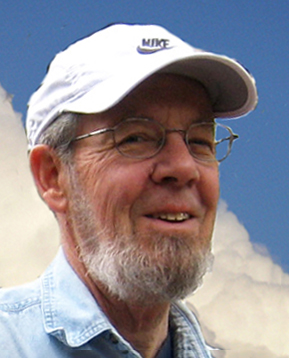 Chuck Nauman
A very futuristic impression of the image. At first I did not like it, but over the last week it has grown on me and I now find it quite appealing. Perhaps you've uncovered a new procedural technique for IR processing. &nbsp Posted: 06/12/2021 13:08:56
---
---
---
Please log in to post a comment