Charles Walker
---
August 2022 - The Eastern State Penitentiary (ESP) in Philadelphia
Original
About the Image(s)
The Eastern State Penitentiary (ESP) in Philadelphia was closed more than 50 years ago. It served as a
reformatory as well as a prison for nearly 150 years. It is now a museum. To preserve the soul of this
sorrowful place, the City has done little to renovate it. It is deteriorating steadily. However, ESP has
become a Meca for cityscape photographers attracted to texture and dilapidation. I converted this
image of Row 9 to B&W using Nik Silver Efex Pro (High Contrast). My intent was to heighten details and
bring out the texture. Camera data: Nikon Z, f/6.3, 1/80, 24mm, ISO=800.
---
3 comments posted
---
---
---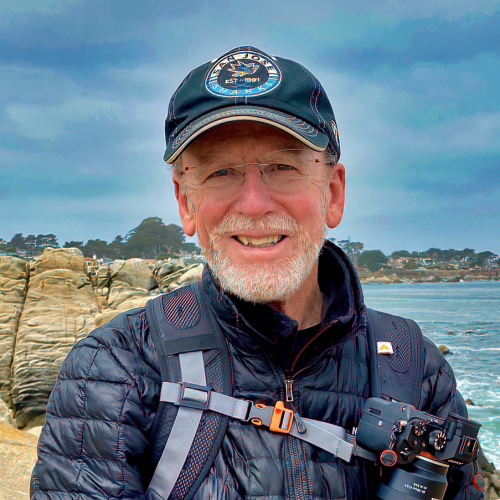 Rich James
Charles, what a great perspective shot. Between the walkway, rails, pipes, benches etc. the viewer can't help but being pushed deeper into the image. It really is quite striking. The only place were you might want to do some work is in the skylight where some darkening may be helpful. It looks like a photographer can spend days in there! Nicely done. &nbsp Posted: 08/08/2022 16:58:33
---
---
---
Mark Fox
Charles: This is a very compelling image and conveys a strong sense of place. The stark reality of the penitentiary, its vastness, its peeling paint hints at the misery and despair of those who once resided there. Your perspective draws me in to the place where the forbidding concrete walls converge into the skylight. Perfect for B&W rendering. &nbsp Posted: 08/11/2022 15:59:00
---
---
---
Quang Phan
Hi Charles, thanks for sharing the picture. I like the position you were taking this pictures. DOF is very good. Also the texture of this image is shown perfectly the structure of the old prison. You have choosen wisely the right bright light at the end of leading light, however I would reccomend the whole image should be darker to draw users' sense to feel the mood of peniteniary. Well done. &nbsp Posted: 08/13/2022 21:36:07
---
---
---
Please log in to post a comment