Belinda Hudnall Keller
---
July 2021 - A Visitor
Original
About the Image(s)
An indoor version of Ruth's yard art! A friend gave me a bunch of hydrangea and when I put them in water I noticed something yellow dangling. Looking closely I found this pretty snail moving along totally oblivious to everything. A quick google search says it might be a Lemon Snail. I took it outside to my flowers and hope it doesn't have too big of a feast!

One spot at lower right has a faint blue shadow which I believe must be a reflection from the blue glass (thumbnail shows jar). Not sure how to fix that.

Samsung Galaxy s9, auto, f/1.5, 1/9, ISO 500
Snapseed: close crop; tune image tools: slight increase to each of the selections for brightness, contrast, saturation and ambience.

---
8 comments posted
---
---
---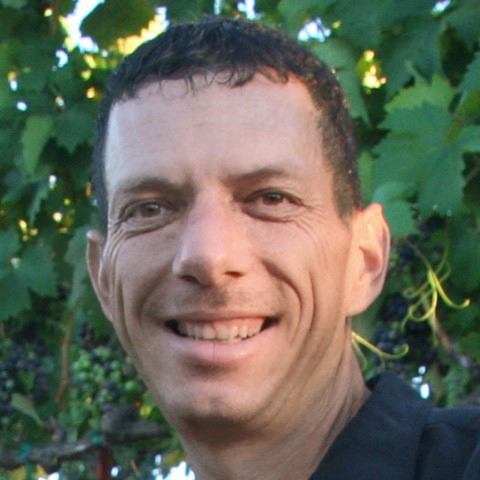 Jack Florence Jr
Nice closeup, Belinda. You might consider cropping the bottom 1/4 off, that would just leave the snail and the flower, for the viewer to contemplate. Macros are tough with phone photography, as it's hard to get enough sharp, but the mat of blurry flowers creates a certain dreaminess, if we could just get the snail a tad sharper.... &nbsp Posted: 07/08/2021 20:30:21
Belinda Hudnall Keller
Thanks! It didn't obey when I told it to stop moving LOL I have another image of the body perfectly sharp, but then the shell was being pulled so it was not in focus! I gave up... &nbsp Posted: 07/11/2021 14:46:41
---
---
---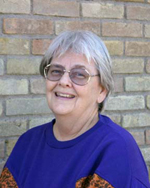 Ruth Holt
You did a good job with what you had. Snails, although they move slow, they don't like to be still for a portrait! Glad you took him outside after the photo session. &nbsp Posted: 07/14/2021 08:14:08
---
---
---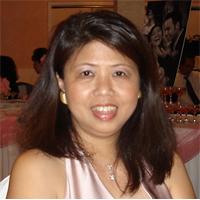 Kieu-Hanh Vu
I am glad that you were able to capture the snail on the vase of flowers. The color of its shell and its antenna stands out from the white flowers. I agree with Jack that the tighter crop might make the viewer focus more on the snail. &nbsp Posted: 07/18/2021 04:40:06
---
---
---
Pat Centeno
Try as I might, I couldn't spot the little snail in your original. I like the tight crop on the hydrangea plant which makes the snail show up. I think the scene needs to be a little bit brighter, though, to show off his yellow color. It's quite low-key this way, unlike the original. &nbsp Posted: 07/21/2021 19:27:53
Belinda Hudnall Keller
Two separate images, Pat. The snail is not in the thumbnail. It was only for reference to explain the blue co!or that showed up in the final. &nbsp Posted: 07/24/2021 10:05:10
---
---
---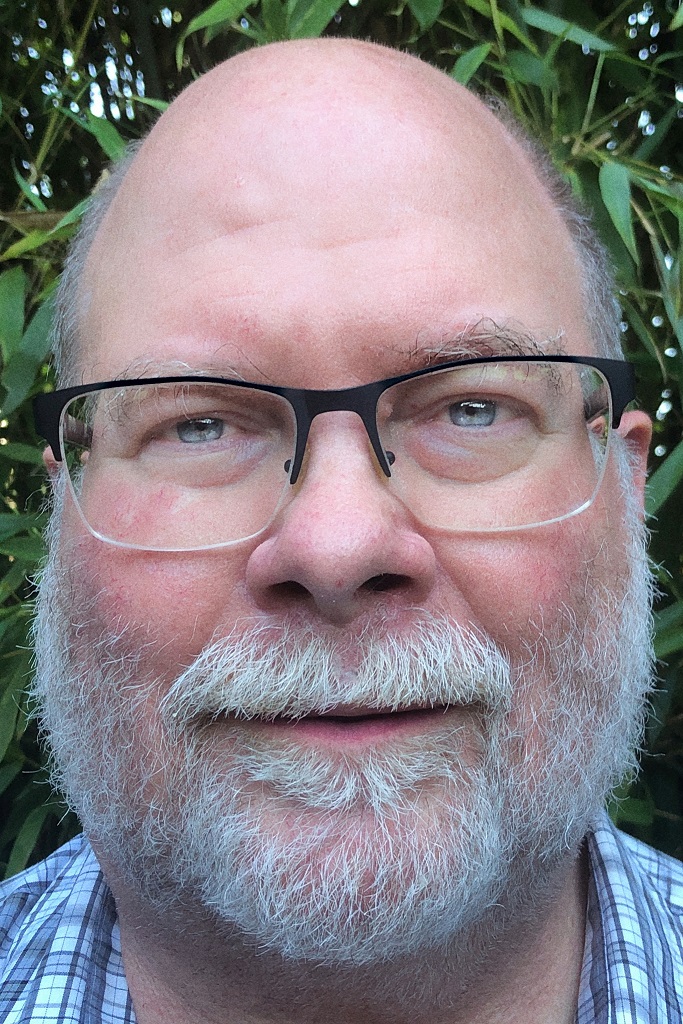 Gene Eckhardt
Nice catch! Macros are really tough on sharpness and DOF! The soft background blur and color creates contrast and focus on the snail. Sharpness may be improved by increasing contrast, structure, or haze. I agree the lower ¼ is distracting. However, cropping will leave a much smaller image and the snail will sit at, or near the edge. Before cropping, I suggest you try cloning the flowers. Soft, curved lines, make changes in color and contrast less obvious, straight lines will highlight those changes. &nbsp Posted: 07/21/2021 20:32:07
Belinda Hudnall Keller
Gene, I agree with Jack about the approaches used by some who critique phone images. Thank you for your suggestions and analysis. &nbsp Posted: 07/24/2021 10:16:58
---
---
---
Please log in to post a comment