Bob Patrick
---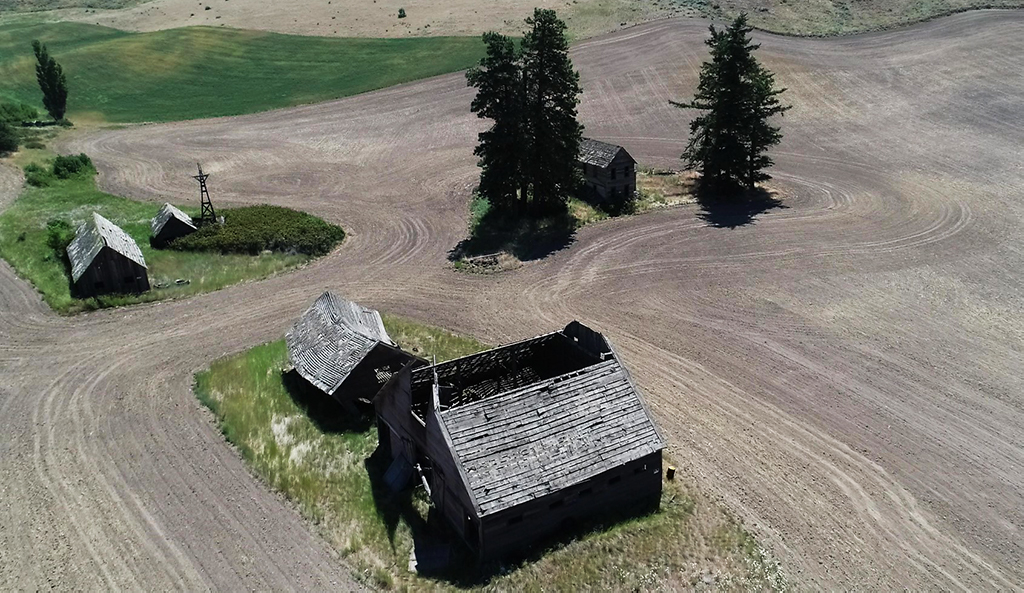 July 2021 - Douglas County Farm 5
About the Image(s)
This is another visit to Douglas County, WA. Shot this yesterday. Drone was minus 37 feet altitude (more or less) from launch point, as the subject was over 3000 feet away, downhill, and impossible to approach by land. It was difficult to choose which view to take out for the still. Yep, another capture from video.
This flight was technical as I only had about 50% of battery at the launch. When it got down to 30% of battery, the drone "came home to mama" as per its programming. Phantom 4 Pro (aka Drone 7). Ran video in auto, have no clue of settings. Lighting conditions were harsh and it was difficult to see the display. Temperature was in the middle 90's, and (gratefully) there was no wind. This location can have wind blowing in the 40-50 mph range for days at a time. That is strong enough to dissuade me from flying the drone.

Why? I'm drawn to this stuff. These old farms, especially the houses, are a link to our ancestors' lives. Most of the houses were single wall construction, with no insulation, no bathrooms and minimal wiring. People were tougher in those times.
---
This round's discussion is now closed!
3 comments posted
---
---
---
Don Stouder
Pat,
I commend you on your bravery for flying so far away and then relying on its auto RTH to recovery it. :-)

I might be a bit more brave if I was flying in an area like you were. My local area is congested or near the coast line which makes recovery problematic. For one thing I don't swim that well. :-)

I like the composition of the shot. IMO I think the shot has too much contrast. It could be improved by opening up the shadows in the trees and buildings. &nbsp Posted: 07/08/2021 10:56:09
Bob Patrick
I am not always lucky with flying out of direct sight. There's a reason this machine is named Drone 7. However, the losses, save one, were much closer to home and in weird conditions. This day, the flying weather was decent. I don't use "return to mama" as a rule. The programming does it, in spite of what I want. I was lucky to get any usable video at all, having only 20% of the battery available for the mission. I didn't start out on half a battery by choice. There was a pucker factor in this flight.

Unfortunately, the politics against drones is heating up to the point where us amateurs are being worked over. At the same time more commercial applications of drones are growing. I read recently that Archeologists in Kansas are using drones with Infrared and Thermal cameras to search for ancient villages in the prairie with success.

&nbsp Posted: 07/09/2021 00:06:15
---
---
---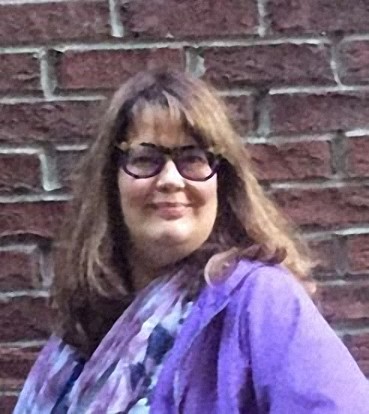 Lisa Cirincione
Glad that Drone 7 is still flying! You have a great eye for finding cool old barns. I want to see into that barn and see what's in there. Probably would make a great abstract.
Think about posting a short video too since you are making videos. I'd like to see the area these barns are in. &nbsp Posted: 07/23/2021 18:40:08
---
---
---