Jon Porthouse
---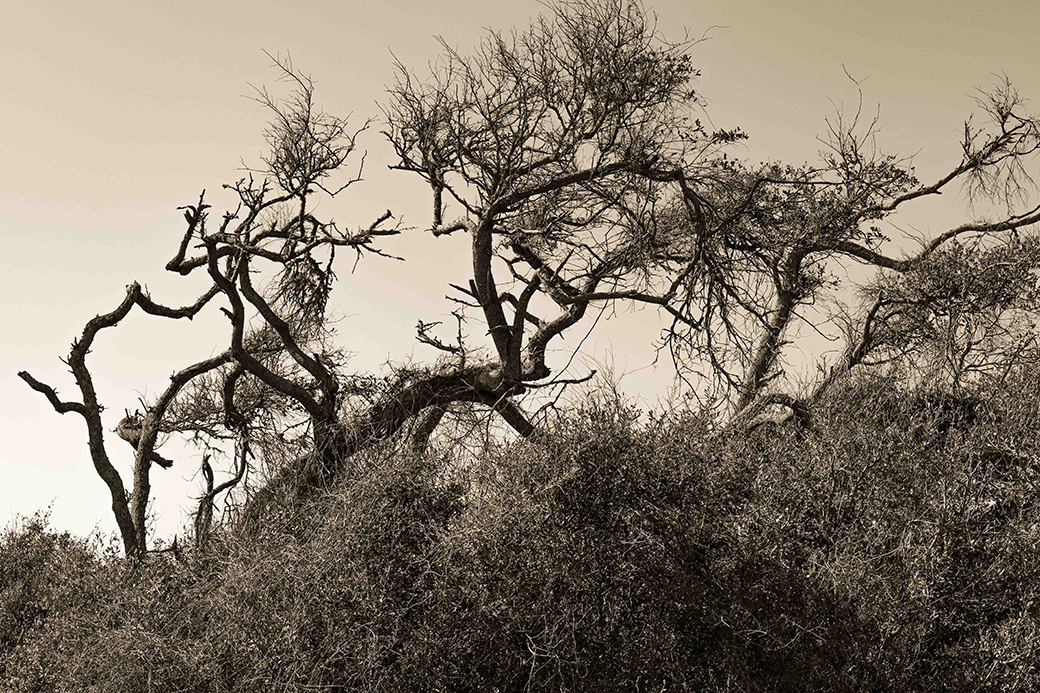 June 2022 - Wading Ashore
About the Image(s)
Southwest Louisiana has been hit hard by two major hurricanes in the last couple of years, and this coastal forest right on the Gulf of Mexico Shoreline really shows its scars.

The larger live oak trees have lost many of their leaves and smaller branches, leaving them with the appearance (in my mind's eye) of struggling ashore on a deserted island- the smaller scrub oaks appearing as the surf.

Technical Details: Captured handheld with a Canon Rebel SL3 with EF 50 mm f/1.8 STM. Aperture priority at f/8 and ISO 100 resulted in a shutter speed of 1/640.Lightroom Processing: Convert to black and white. Adjustment of tone and presence. Added global toning.

---
This round's discussion is now closed!
8 comments posted
---
---
---
Tom Jenkins
Hi Jon, You have done a good job of showing nature's fury and aftermath. The trees silhouetted against the sky show their skeleton like appearance in an eerie manner. The bushy foreground provides a contrast to the bare trees - maybe less
foreground. I understand your title, but I do not feel it will help the image in competition. Looking forward to seeing more of your "tree" photography. &nbsp Posted: 06/08/2022 10:35:50
Jon Porthouse
Good morning, Tom. Thank you for the suggestion of les foreground- I cropped it to a 16:9 and it definitely looks better.

I always struggle with titles and talking about my photography. Like in this case- I took the photo purely for the form of the trees and how it looked like they were wading ashore after a long journey or possibly a ship wreck, but the description of how the trees got to look that way seemed to capture the interest and point to a different story. Definitely something I need to continue to work on and I appreciate any pointers on how others deal with this. &nbsp Posted: 06/12/2022 07:21:05
---
---
---
Ally Whiteneck
Hi! I agree with Jon. I am not going to suggest a title but I would want it to reflect your overall description to us about the destruction from a hurricane and what it has done to its beautiful surroundings. &nbsp Posted: 06/11/2022 08:31:11
Jon Porthouse
Good morning, Ally. I think my description of how the trees came to look the way they did implied a slightly different story than I intended. Now that I look at the picture again I do recognize that its's not just about the photo, but the story I choose to tell in describing it and the title that goes along with it. A truly successful image has all three working together for the maximum impact (hopefully all clearly reflecting my intent when I hit the shutter button). I will keep working on this. Thank you for the feedback. &nbsp Posted: 06/12/2022 07:24:58
Ally Whiteneck
Hi Jon, when you reconsider a title, please let us all know what you decide! I watch a PS free tutorial on Tuesdays by Sharon Tenenbaum (
https://www.sharontenenbaum.com/talk-learn-zoom-sessions).
She talks extensively each week of the value of a good title and I have learned a lot from watching. She is gone this week on a workshop so her next one is the following Tuesday. You do have to sign up in advance.
I think she would suggest with your title "Wading ashore" that one would need to see a smidgen of the shore in the photo. One thing she taught me is to convey my intent for the photo, what I want to viewers to consider when they see my photo. &nbsp
Posted: 06/12/2022 08:29:56
---
---
---
Debasish Raha
Hi Jon, this is a great documentary photo of the damage caused by hurricanes in your area. The silhouette of the broken branches against the grey sky stood out nicely and conveyed the message clearly. I like what you saw and presented here &nbsp Posted: 06/18/2022 13:34:41
---
---
---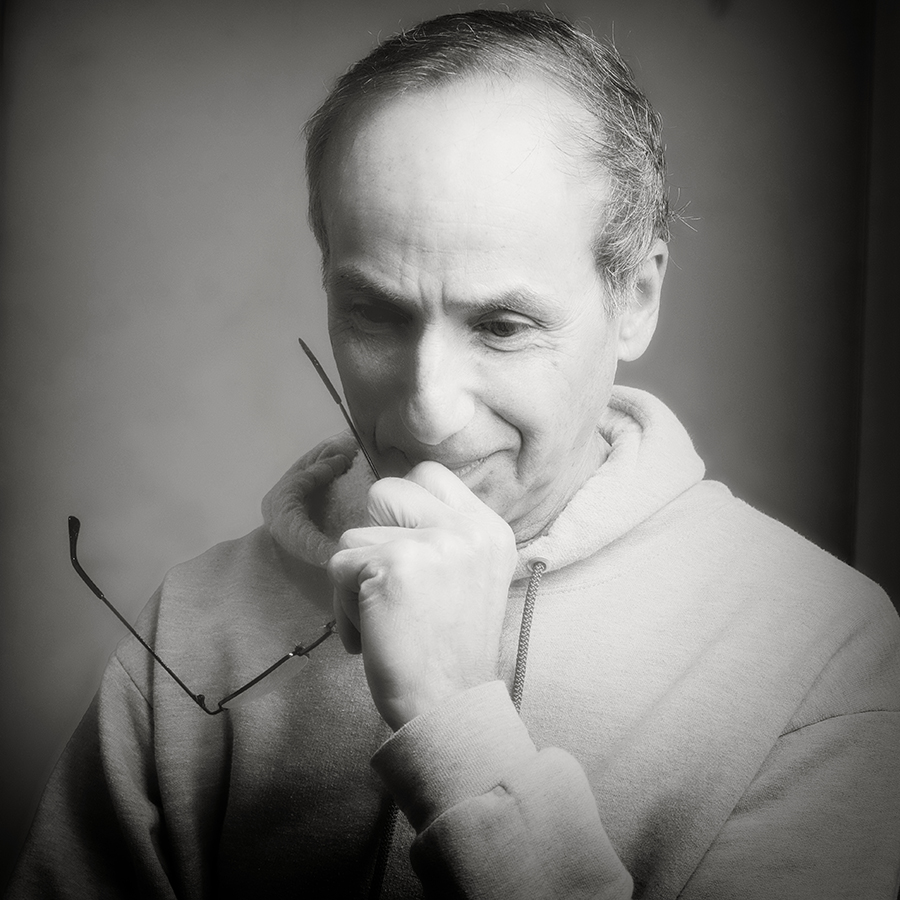 Lance Lewin
Good day, Jon! Indeed, with the back story the featured work can be part of a series of images documenting the storm and its effect on coastal landscapes. The overall B&W treatment is appealing. Well done!

"Points to Ponder":
Alone, the work is a fine abstract-like composition and I suggest leaving out the details mentioned in your description. Alternatively, you can use a title that only reflects the finished piece: using a title that does not hint on the subjects location, but more about how the viewer may interpret the subject. Watching Ally's suggested video sounds like another good source for ideas.

I suggest, the foreground balances the skeleton of the trees. Perhaps more sky above the subject would also add to helping create interest. &nbsp Posted: 06/21/2022 07:27:43
---
---
---
Mike Fernandez
Interesting subject presented. As a documentary image is good.
The details are sharp.
The issue as mentioned above was that too much foreground that do not contribute to the image was shown.
Second is that the trees are cut in the right.
If there was no break in threes, not much you can do.
Adding more sky, not so sure, as there were no clouds.
&nbsp Posted: 06/21/2022 19:20:21
---
---
---