Ally Whiteneck
---
May 2022 - Abandoned Mining Town
About the Image(s)
It was taken in Bodie, CA, an abandoned mining town. Tech: ISO 100, 20.4 mm, F/5.6 at 1/400 second.

Lumix (one inch sensor) zs2000. I have been working with this camera for our travels as it is easier to take on long hikes. As much as I love my full frame, this is a whole lot easier to carry!
---
8 comments posted
---
---
---
Debasish Raha
Hi Ally, welcome to the group. The exposure is perfect for your photo. The texture on the woods of the main house on the left stands out nicely. I wish I can see more of the house specially the top part. &nbsp Posted: 05/12/2022 19:10:06
Ally Whiteneck
It is advertisement for Bodie to make you want to go there and see the rest. 😀😀

Thank you for the nice welcome. I am looking forward to seeing what everyone does in monochrome! &nbsp Posted: 05/12/2022 19:29:43
---
---
---
Mike Fernandez
Ah Bodi CA... You need a few sd card when you go there.
That image is very good. The sepia tone gives a further old aspect.
I love the framing. I wish judges out there will agree with me.
In a place like that is very easy to be distracted and not see all possible angles. In my opinion moving a bit more to the right you would have place the wheel barrel more into the picture and not show that building toward the top right.
Of course assume there was not bar wire to the right.
Oh well, minor details.
&nbsp Posted: 05/12/2022 20:30:10
Ally Whiteneck
LOL, yes, many sd cards! Interesting thought about the wheel barrow. I probably have that shot too! 😀 &nbsp Posted: 05/12/2022 20:41:21
---
---
---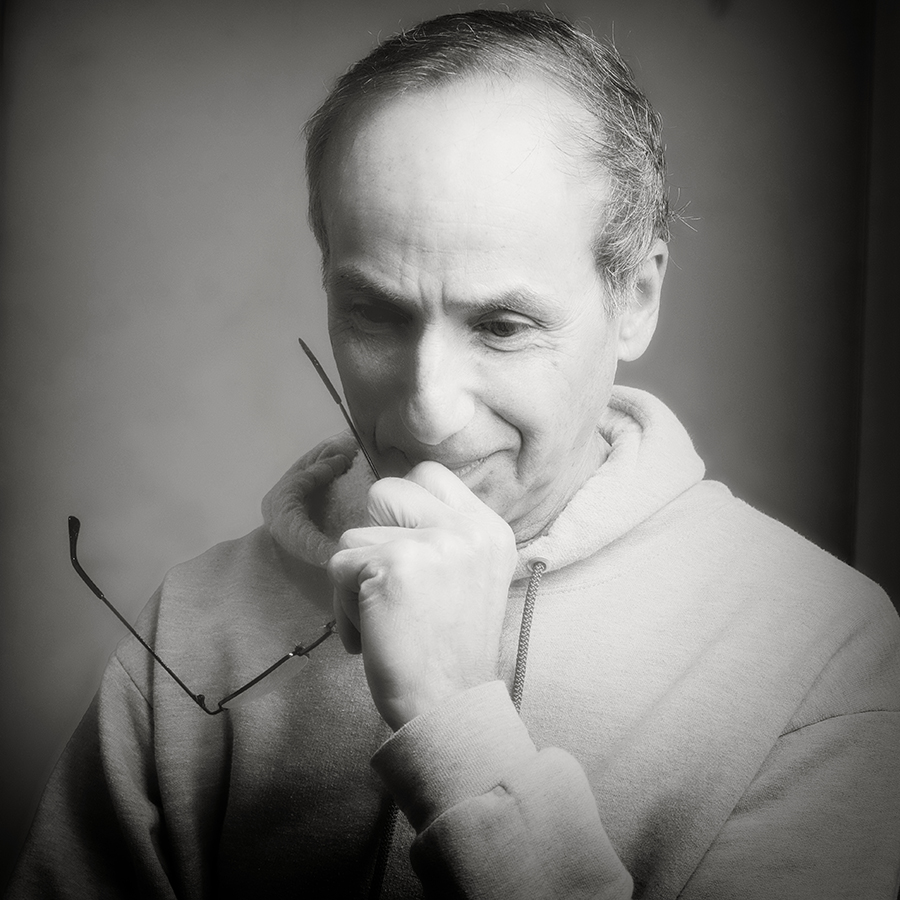 Lance Lewin
Indeed, Welcome to the group, Ally! Great to have you here!
I need to visit this area, actually, I need to spend some quality time in your neck of the woods, as I only enjoy a small footprint there. This a very fine example of presenting local vernacular; it is fun to look at and entices the viewer to see more.
Sorry, Mike, Ally, the digital "frame" must go! LOL! Very tempting, and I also used it on a few of my pieces several years ago. However, I do agree, for purposes of showing an example of an actual matte and frame piece, adding a fake gallery frame is worth while for demonstrations purposes.
"Points to Ponder": some simple nick-picking... I would like to see more of the top edge of the mountain....and contrary to what Mike mentioned, I am very much all about keeping peripheral artifacts in a scene (for the most part) so I would not worry it artifacts come into play, some can be used to support the overall narrative: so, backing up to capture more of the distant hill/mountain could prove to be a good thing... I like the toning, but would go back and experiment with both Dodge & Burning specific parts of the composition to bring out a bit more contrast/detail: see the sample posted where I spent 7 minutes strategically applying Dodging and Burning.
The difference from the featured work is more, but subtle detail; I mostly "Burned" certain parts.
(DL to your CPU and view both for side-side comparison).
Beautiful work, Ally! &nbsp
Posted: 05/15/2022 13:32:27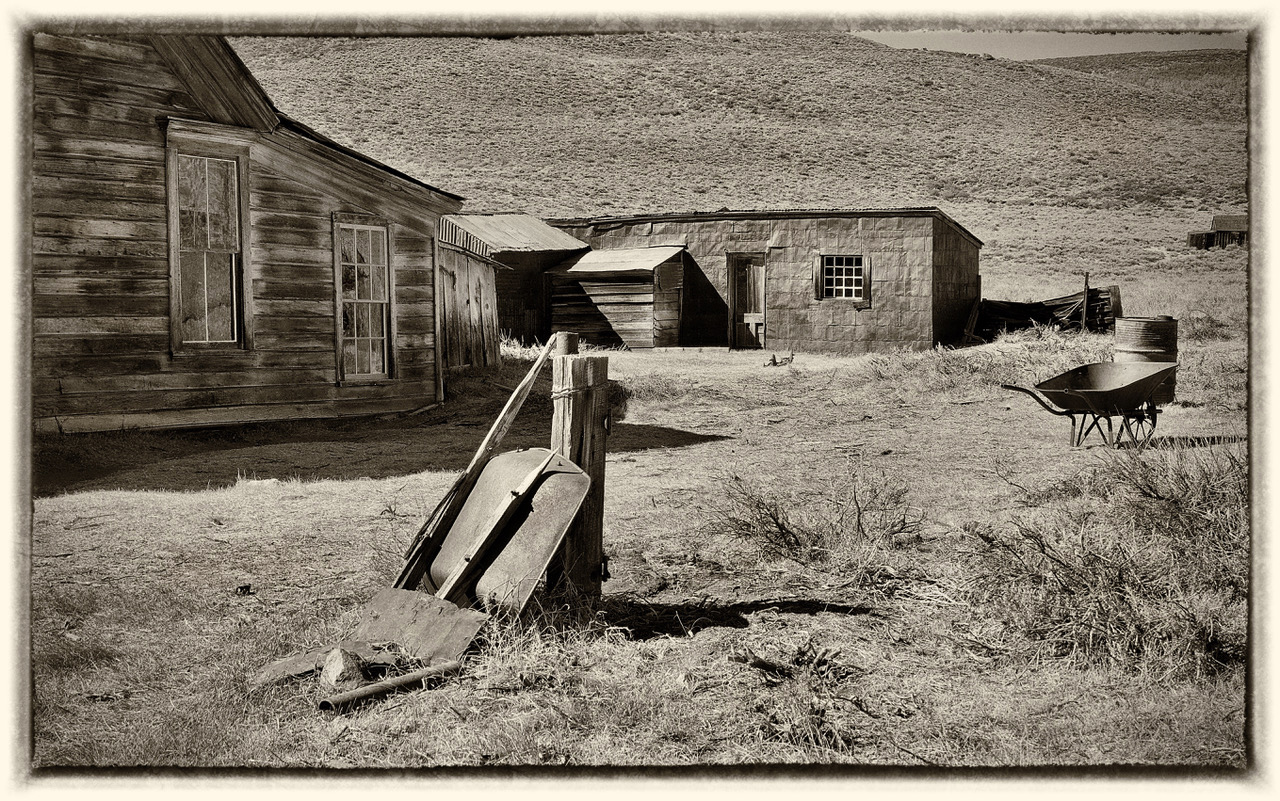 ---
---
---
Jon Porthouse
Hi, Ally. I really like this picture. Before I can really offer comment on what should and shouldn't be in the image, it would be great to hear your intent. I think the upturned and broken wheelbarrow in the center looks like the main subject, and therefore the upright one further into the scene appears relevant and presents a nice contrast. Overall this scene presents to me as a place where hard work and hard living was the name of the game. It's not entirely clear that this is an abandoned home site, which adds a bit from my context. Vey nicely done. &nbsp Posted: 05/22/2022 06:20:58
Ally Whiteneck
Thank you for your comment. Your question make me wonder what my original intent really was. This is in Bodie, an abandoned mining town located in Eastern California, just outside Yosemite. I have taken snapshots all my life of travels, but never with any consideration for anything other than capturing what I was viewing. Raw and processing are all new to me. So I suppose on this trip a few years ago, I was making an effort to take photos which had good composition of scenes which fascinated me. I liked the fact that this old equipment, placed near these rustic buildings, was still in place after all these years. It brought to mind, a more personal feeling, of this preserved site. &nbsp Posted: 05/22/2022 08:50:10
Jon Porthouse
Perfect! I am drawn to scenes like this as well. Looks like a work crew answered the dinner bell and has yet to return to finish the job. That, to me, is the attraction of the scene. &nbsp Posted: 05/22/2022 12:06:13
---
---
---
Please log in to post a comment